7 Financial Management Tools that Every Business Must Have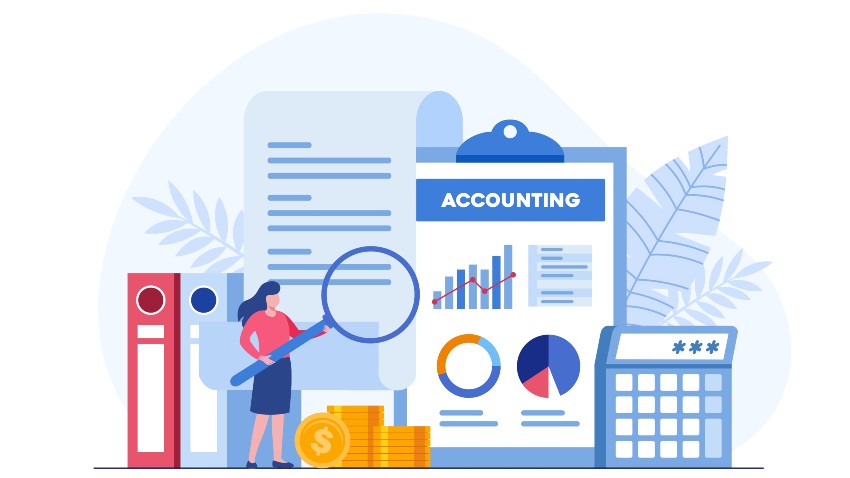 Does keeping up with the financials of your business seem like a never-ending task?
Then you probably are not using financial management tools. From invoices to day-to-day expenses, business finance tools can simplify and streamline financial management. Financial tools can help manage your savings and track expenses.
What are Financial Tools?
Financial tools for business help maintain the financial health of the organization by planning, organizing, controlling, and monitoring financial transactions. For-profit maximization and cost savings, a steady cash flow needs to be maintained. By using the right tools in financial management, businesses can keep a tab on the inflow and outflow of cash and budget future expenses.
Not just for managing business finances, there are several money management tools available for managing personal expenses. No matter the size and type of the organization, or the purpose, using financial management tools is key to smooth business operations. From analysis to expense tracking, finance tools can be used in several ways.
Financial analysis tools are highly useful in evaluating the market and enabling businesses to make informed investment decisions. Expense tracking tools help businesses and individuals keep a tab on expenses and flag off expenses that exceed pre-set limits. Accounting software automates functions like financial planning, cash flow management, budgeting and managing a budget, budget deviation analysis, credit, and collections.
When do you Need Finance Management Tools?
The financial health of an organization depends on how well finances are managed. However, using manual financial systems has several disadvantages like low accuracy, inability to scale up, tedious steps, and limited visibility. Indicators that warrant the need for financial services tools are listed below:
Time-consuming: when existing financial processes are tedious and consume productive hours of employees, it is time to adopt corporate finance software tools. Tedious financial processes bring down the productivity of the business.
Complex processes: conventional finance processes require a lot of attention and employee involvement.
Scalability: as the business expands, the volume of financial transactions increases proportionally. Manual finance tools are unable to scale up to the demands of the business.
Manual errors: financial documents prepared by manual systems are riddled with human errors. Improving the accuracy of financial systems requires the automation of finance processes.
Less visibility: manual finance processes provide limited visibility into financial transactions. Finance software provides complete visibility into the status of financial transactions.
Manual business processes are inadequate to meet the demands of growing businesses. Financial management tools help overcome these challenges and improve the productivity of the business.
Choosing the Right Financial Services Tools
Financial management is the differentiating factor between a successful business and a struggling one. There are several cloud-based tools used in finance systems. The selection of strong business tools depends on several considerations listed below:
Balancing the budget:
Gaining better financial planning, control, and visibility is among the main reasons for adopting financial tools. The finance tools must make financial budgeting easy and efficient. The tool must be able to create budgets for any scale of operations.
Ensuring the safety of business:
As financial transactions move away from paper to online platforms, the security, and safety of financial data increase. The financial tool must manage access to sensitive financial information efficiently. The finance management tool must provide granular roles for access control.
Ensuring scalability:
A financial management tool must evolve with the growing needs of the business so that costs of converting into a new system as per new business requirements can be avoided.
Switch to the cloud:
The choice of using on-premises or cloud-based finance management software is made depending on business requirements. Some businesses opt for a cloud-based approach for real-time updates and anytime/anywhere availability of records and workflows, while others opt for on-premises financial management systems to have full control over the processes. The software must be flexible to support both types of installations.
Automation and efficiency:
Cloud-based financial management software saves businesses time and costs. Choosing automation software like Cflow from Cavintek modernizes the finance process and boosts the efficiency of approval hierarchies.
Ease of use:
The financial management software must be easy to install and use. Software that demands intensive training is not preferred as it would eat up the productive work hours of the finance team.
The decision on the financial management tool needs to be made based on considering all of the above points and business requirements. Business finances can be complex and intimidating, but the right financial management tools can simplify and streamline financial management.
Examples of Financial Management Tools
Several finance tools examples are available for various finance processes. The list of financial management tools given below is essential to running your business, spanning from account management to budgeting to expense management.
Financial planning: financial planning involves developing strategic plans, identifying the financial resources, and obtaining and developing resources to achieve business goals. Generating relevant and realistic budgets is a function of financial planning tools.
Cash flow management: the cash flow statement is a very important financial statement. Managing cash flow ensures that the business has enough cash to pay current bills. A cash flow management tool automates the generation of cash flow statements.
Budgeting and managing a budget: a well-planned budget presents what a business expects to spend and earn over a specific time period. Creating operating budgets, project budgets, and cash budgets can be done easily and accurately using budgeting software.
End-to-end workflow automation
Build fully-customizable, no code process workflows in a jiffy.
Expense management: Monitoring employee expenses on the go is part of the accounting software. Expense management software speeds up reimbursement claim validation, processing, approval, and payment. Using expense management software ensures that businesses don't spend more than they need to.
Payroll management: Payroll management requires accuracy and consistency, even the slightest error may prove costly for the business. Payroll management tools must be able to grow as the business evolves and integrate with existing accounting software.
Inventory tracking: Tracking inventory from multiple locations requires powerful tools that help save time and money. Automated inventory management provides real-time inventory visibility and the ability to track inventory from purchase order to sale.
Tax preparation: A business tax software imports data from POS systems, downloads data from inventory systems, and provides complete data to accountants for the purpose of tax preparation. Financial information systems for small businesses must integrate with other business systems for getting a complete picture.
Personal Finance Management Tools
Account spending tools for personal finance management are used by individuals to track and manage their expenses and savings and make informed investment decisions. Creating monthly budgets and expense trackers helps individuals track their progress on monthly goals for money management and savings. Here are some examples of financial management tools for personal money management.
Expense management:
Tools like My Spending Report and Budget Watch (from Wells Fargo) help in tracking each transaction made by an individual. Transactions like credit and debit card purchases, bill payments, etc. are tracked in real-time by these tools. The tool sorts the gathered data into familiar categories so that the person gets a complete financial overview of the expenses.
Budgeting tools:
The data gathered on personal spending history is used to create a monthly budget. Once a budget is created, all financial transactions and progress are tracked and updated at the end of each day. The budgeting tool provides an overview of what's left and which transactions have exceeded the budgeted amount.
Smart saving tools:
The savings tools are used for creating personal savings goals on a monthly, quarterly, and annual basis. These tools are equipped with visual tools like customizable alerts and interactive charts that inform individuals of their progress.
Retirement planning:
Retirement planning can be greatly simplified by using appropriate finance tools. These tools help you set realistic savings goals that are customized to your expense and saving capacity. Based on the expense and income data, these tools provide a realistic plan for pursuing the goal.
Top Financial Management Tools for 2023
Financial management tools are used by businesses for performing various accounting and finance functions in a streamlined manner. Effective financial management helps businesses become successful and grow in their respective fields. As per the latest review of Top Financial Management Software by Software Testing Help, Personal Capital, Future Advisor, and Quicken are among the top software for financial management. The curated list of top financial management tools that businesses can consider for 2022 is given below:
Cflow
Mint
Honeydue
Mvelopes
Personal Capital
Future Advisor
Money Dashboard
Moneydance
Pocketguard
EveryDollar
GoodBudget
Yotta
Albert
Quicken
YNAB
If you are looking at setting up a strong financial management system for your business, then you must consider one from the above list based on the requirements of your business.
Conclusion
Running a business successfully is not just about having adequate financial resources, it is about how well you manage your finances. Financial management tools help in tracking and managing financial transactions, making informed investment decisions, and creating budgets and saving plans. Automating finance management using cloud-based workflow automation tools like Cflow streamlines and simplifies accounting and finance management. To learn more about Cflow, sign up for the free demo today.
What would you like to do next?​
Automate your workflows with our Cflow experts.​
Get your workflows automated for FREE
---