Effective Cost Savings Ideas for Large Companies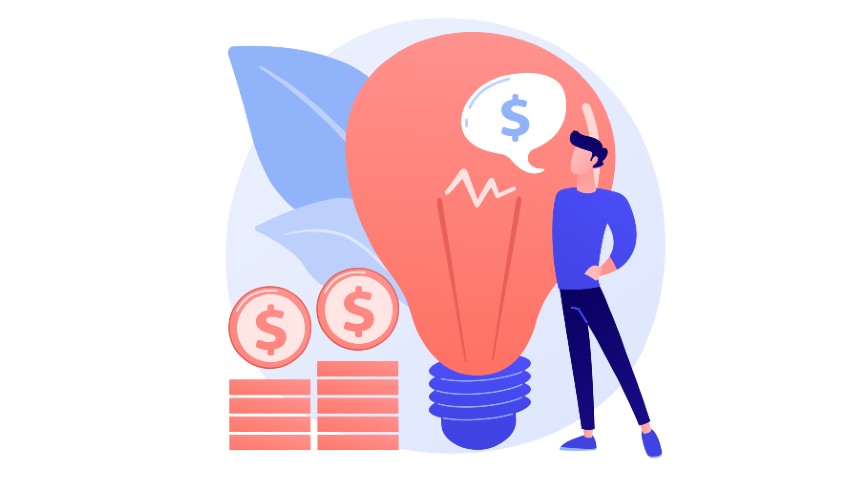 Building a profitable business – is the core of every business strategy. The methods adopted to achieve business profits vary in every business. Building a profitable business may be achieved by increasing sales or adopting cost-cutting measures. Increasing sales has many variables like market conditions, consumer requirements, business infrastructure, etc.
Simple Cost-Saving Ideas for Large Companies
Cost-saving or cost-cutting, however, is within the control of the leadership. There are plenty of cost-saving ideas for large companies to choose from, depending on the type and scale of business. Process workflow automation, bringing your own device policies, using lean management principles, etc. are some of the cost-saving ideas for businesses.
Transforming Costs to Profits
Before we go to cost-saving ideas for large businesses, we must understand the different types of costs. Direct, indirect, fixed, and variable, operating, controllable, opportunity, and sunk costs are the main types of costs incurred by businesses.
Direct costs include the cost of raw materials, labor, distribution, or expense costs. They are directly related to a service or product. These costs can be traced to a product or project or department. Indirect or hidden costs are not related to a product or service, and cannot be traced to a project or department.
As the name suggests, fixed costs do not vary with the number of goods or services provided by the company. Variable costs vary with the production volume of the company. Day-to-day business activities contribute to the operating costs of a business. Sunk costs have already been incurred in the past and cannot be avoided. These costs are not included in future business decisions. Controllable costs are those that can be controlled by the manager.
Here are a few ways to transform your costs into profits:
1. Reduce Overhead:
Streamlining business processes to eliminate overhead costs is an effective cost-saving method. Renegotiating terms with vendors and adopting more efficient operation methods are ways to cut overhead costs.
2. Generating unexpected revenue:
Cost centers can invent new revenue sources by utilizing excess inventory or building space in a novel way to generate income.
3. Support for business strategy:
Active participation in the company's strategy will help the company sell more products and services. Working on ways to improve product/service quality, speed or price, bringing innovation in work execution, or tuning product/service offerings to consumer demands will result in more revenue.
End-to-end workflow automation
Build fully-customizable, no code process workflows in a jiffy.
Effective Cost-Saving Ideas
Cost-cutting or saving methods are implemented from time to time to increase business revenue. Large companies accumulate costs as a part of their growth cycles. Keeping a constant tab on these costs is essential to avoid the long-term accumulation of costs that become unmanageable.
Here are a Few Cost-saving Ideas That Can Be Implemented by Large Companies:
1. Creating and maintaining a preferred vendor base:
Sales personnel frequent certain routes while marketing products or searching for vendors. Maintaining a list of the most frequently visited and transacted routes helps the company strike a profitable deal with hoteliers, car dealers, or caterers in those areas. Creating and maintaining a list of preferred vendors also helps the company save costs.
2. Bring your own device (BYOD):
Employees are usually provided laptops and computers by the company, which is a huge cost to the business. A cost-effective alternative to this would be to subsidize employees to buy their own devices (laptops and mobile phones) for official use.
3. Revisiting Contracts Annually:
Multiple-year contracts often add to overhead costs. Reviewing and renegotiating contracts annually helps in reducing the cost of goods.
4. Workflow automation:
Manual processes are ridden by errors, delays, and bottlenecks. Repetitive steps in the process, which typically don't require human intervention can be automated, thereby, saving time and improving process efficiency. Workflow automation is especially beneficial for large companies which could save significantly by automating key processes.
5. Hiring or training paraprofessionals:
Paraprofessionals are experts in providing administrative and consulting support to executives. Employing such professionals increases productivity and ensures the right allocation of resources.
6. Adoption of technology:
Leveraging the latest and advanced technology for the business improves operational efficiency and brings down overhead costs.
7. Using LEAN management principles:
As per these principles, every process step must focus on increasing value and minimizing the utilization of time and materials.
Key Takeaways
Implementing cost-saving ideas benefit businesses in the long term. Workflow automation is one of the most effective cost-saving ideas for large companies. Repetitive and redundant process steps can be eliminated by automating the process. Streamlining business processes enables cost-saving and improves productivity. Cflow is a powerful workflow automation solution that automates key business process workflows within minutes. Finance, HR, marketing, and sales – and process workflow can be easily automated by Cflow.
The easy-to-use visual form builder helps set up workflows without any technical expertise. Sign up for 14-day free trial of Cflow to experience the power of automation.
What would you like to do next?​
Automate your workflows with our Cflow experts.​
Get your workflows automated for FREE
---