Importance of Finance Process Automation in 2022
Even the smallest of accounting errors can rattle the entire Finance function right up to the CFO. There is almost no scope for errors or overlooks in the Finance function. Even minor errors or discrepancies could result in huge business losses.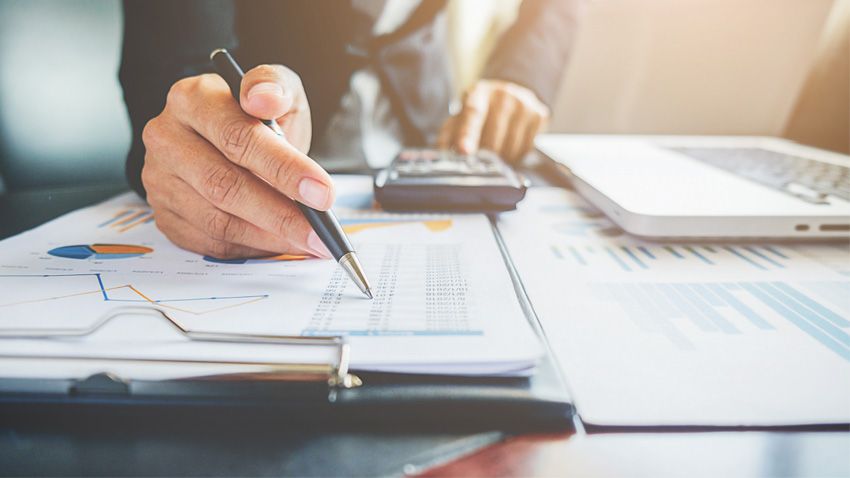 Finance and Accounting functions are inarguably the most complex and challenging of business functions. Manual finance processing is prone to inaccuracies and redundancies due to human intervention. Finance process automation is the key to eliminating errors and overlooks from the process and improving efficiency.
Key Processes in the Finance Function
The finance function is made up of numerous processes, most of which have a direct impact on the business's bottom line. Here is a gist of the main finance process in an organization:
Budgeting: This process involves planning for future activities based on historical financial data. Each department presents its budget to Finance for approval. Apart from individual department budgets, the Finance department also prepares a consolidated budget that is approved by the CFO.
Billing and Approval: Payments from customers and other entities are collected after appropriate approval of the expense requests. Manual request approvals may be the pain points here, causing endless waiting for both parties and process bottlenecks.
Accounts Payable: The vendor and other entities are paid their dues after the invoices are approved by the department heads and finance personnel. Here again, manual approvals may be delayed and result in process bottlenecks.
Planning and Forecasting: Financial planning is done with future business growth in mind. Forecasting future expenses is done based on historical data gathered from previous transactions.
Bookkeeping and Financial Closure: Closing of finance books at the end of the financial year is referred to as closure. Bookkeeping in finance is the recording of all the financial transactions that the organization undertook during the financial year. The accounts are tallied during the financial closure process.
Auditing: The financial transactions and records are verified for compliance with the company's policies and regulations during financial audits.
Data Collection and Reporting: All data pertaining to financial transactions are recorded. This data is published in the form of reports as frequently as the business decides to do so.
Finance Processes that can be Automated
Corporate finance processes are often limited by conventional methods. Long-established methods perpetuate a pervasive mindset in employees which makes it difficult to implement modern methods like automation. Embracing financial process automation has a number of benefits for the employer and the employee. Reengineering the financial function through workflow automation helps save labor costs, improves cash management, speeds up closures, and overall makes the company more profitable. Here is a list of financial processes that can be automated:
Accounts Payable: The accounts payable process is ridden with inconsistencies and a lack of standardization in the invoices and payment requests. Automation of this process can bring down the error margin considerably and also streamline invoice generation and approval.
Tax Accounting: Tax accounting activities are manual, repetitive, and time-consuming. Automation of the tax accounting process improves the accuracy and speed of processing tax claims.
Fraud Detection: Manual finance processes are prone to duplicate or extraneous claim submissions. Automating the claim submission process standardizes the submission and also prevents the submission of duplicate claims and overlooks.
Invoice and Budget Approvals: Approval of vendor invoices or expense claims is a tedious process that involves scrutiny and validation of data. Automating the approval process shortens the approval cycle and prevents process bottlenecks and delays.
End-to-end workflow automation
Build fully-customizable, no code process workflows in a jiffy.
Automating the Finance Function
Automation of the financial function requires careful planning and execution. There are certain points to bear in mind while switching from manual to automated financial processing.
The main steps to finance process automation are;
Study the existing process completely. Sketch the financial process workflow on a whiteboard to identify the bottlenecks and redundancies. Once a thorough evaluation of the manual finance process is completed, identifying the areas that require automation becomes easy.
Creating a digital finance workflow is the next step. While creating the workflow, you can optimize the sequence, add additional tasks, and also assign/reassign resources for each task.
Automation of the finance process is based on the digital workflow that was created. A no-code workflow solution like Cflow helps businesses automate key business functions within minutes.
Integrating with third-party applications like ERP, CRM, etc. enables seamless communication of data between the systems. Using API tools like Zapier enables smooth third-party integrations.
Automating the finance function is aimed at eliminating the drawbacks of manual processing and improving the productivity and efficiency of the process.
Why is automating the finance processes so important?
Sound financial processing is the backbone of a financially viable organization. Automating the financial process helps organizations save time and money. Here is why finance process automation is important:
Clearer insights into fiscal status: Automated finance function provides a 360ᵒ view of the financial status of the organization. Top management can make informed business decisions based on data insights.
Improved accuracy: Automated processes are more accurate and optimized. Standardization of the financial process also eliminates duplicate or overrated claims.
Centralized access and control of finance operations: A centralized automated finance processing system provides centralized access and control of finance operations. Automation also streamlines and optimizes the communication within the finance department and also with other departments.
Optimized resource utilization: Resource allocation is done intuitively by an automated finance processing system.
Conclusion
A Gartner research reveals that approximately 80% of the finance leaders have either implemented or planning to implement robotic process automation (RPA) for their finance functions. RPA has emerged as a popular trend in finance process automation. Driving greater efficiency, compliance, and productivity are the main reasons for its rise in popularity. Adopting intuitive workflow automation software like Cflow can give your business a competitive edge, Try Cflow for free.
Get your workflows automated for FREE