Understanding the Finance Workflow
No matter what the business or industry, the finance function is one of the most essential and overworked departments in any organization. Finance personnel performs several significant and multi-faceted roles on a daily basis for the smooth functioning of the organization. The first step to improving the finance process is to understand the financial accounting workflow.
Understanding what finance is about helps organizations track the business's financial position and manage cash flow and income more efficiently. A streamlined financial workflow ensures that cash inflow is optimally used to improve the business's bottom line. Tracking the financial workflow enables management to make data-driven decisions on investments, selling, and tax reporting. Maintaining clear financial records helps in maintaining an updated audit trail as well.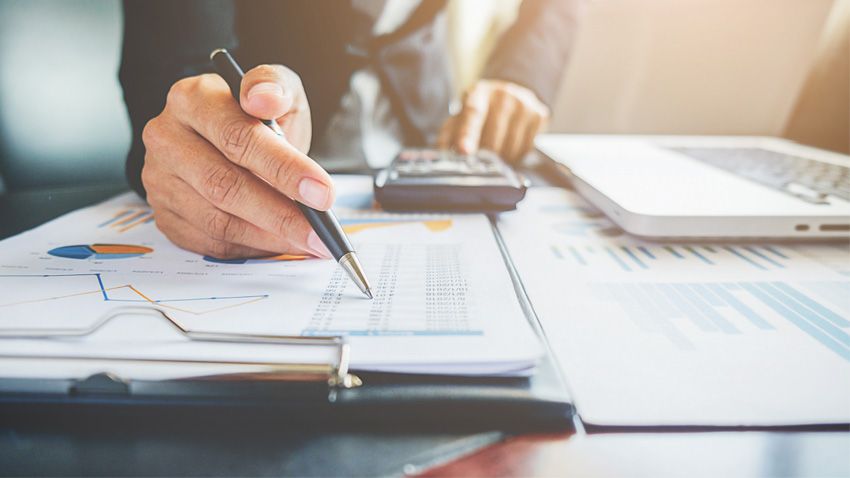 Financial accounting is a method that involves gathering, summarizing, and reporting the earnings and expenses of a business over time. This function looks at different forms of financial data:
Business Revenue– the money earned by the business, which is calculated as the average sales price by the number of sales.
Assets – the things owned or leased by the business, which include cash and things that can be converted to cash.
Liabilities – things that the business owns, excluding expenses and debts.
Equity – the cash value of the business when you go for liquidation.
Two main financial accounting processes are the cash method and the accrual method, the former records financial transactions only when there has been exchanging of cash, while the latter records transactions as they occur. Streamlined finance business processes are the backbone of a financially viable business. The output of financial processes influences every business decision that the organization takes, important organizational changes, and every budget line item. Finance and accounting business processes are all the methods and procedures carried out by the finance department. Almost all the finance and accounting business processes are made up of the following steps:
Gathering finance and accounting data – Financial data gathering is the most important part of finance processes. Accurate data-gathering methods are important to make informed financial decisions. Financial compliance and audit trails require updated financial data. Gathering data pertaining to all financial transactions provides a complete picture of the revenue and expenses of the business. The gathered financial data must be made available for the management for financial planning, forecasting, and budgeting.
Budgeting for individual departments and the entire organization – The finance department is tasked with the review and approval of individual department budgets. Each department prepares its own budget and presents it to the manager for approval. Once the manager approves the budget, it is presented to the finance manager for review and approval. Any changes to the budget numbers are suggested by the finance manager and the final approved version is presented to top management.
Planning and forecasting financial operations – Businesses thrive on proactive planning and forecasting. Planning business operations must be based on past financial performance data. Based on this data, the financial manager can plan and forecast future business operations and activities. Strategic financial planning typically happens annually or semi-annually. Planning and forecasting are carried out when teams sit together and discuss their goals for the next year or 6 months. They also discuss the strategy/methods that they will follow to achieve these goals. Post these discussions, detailed plans of action are created and shared with key stakeholders in the organization. Regular meetings are conducted to review the progress toward achieving these goals.
Financial modeling – Financial modeling is an iterative process that follows the standard steps mentioned below.
1. Entering 3-5 years of historical financial information.
2. Analysis of historical performance.
3. generate assumptions about future performance.
4. Use these assumptions to forecast and link the income statement, cash flow statement, and balance sheet.
5. perform discounted cash flow analysis.
6. audit and stress test the model. Creating a financial model helps the finance team analyze the impact of a future event or decision. Financial analysts most often use these models to analyze and anticipate how a company's stock performance might be affected by future events or executive decisions.
Financial closure – Financial close refers to all the accounting and financial activities that take place on a regular basis to close the books on the prior month, quarter, or year. For organizations that own subsidiaries, financial closure involves consolidating financial statements and analyzing inter-company statements. Recording daily transactions, reconciling accounts, recording monthly journal entries, reconciling balance sheet accounts, reviewing revenue and expense accounts, preparation of financial statements, performing a review, and closing systems are the steps in financial closure.
Consolidation – Financial consolidation is the process of combining financial data from several departments or business entities within an organization for reporting purposes. Consolidation includes importing data, mapping general ledgers into a single chart of accounts, normalizing consolidated data, and producing reports called financial statements. The main tasks in financial process consolidation are 1- collecting trial balance data from multiple ledger systems and mapping to a centralized chart of accounts, 2- consolidating the data as per specific financial accounting rules and guidelines, and 3- Reporting the results to internal and external stakeholders.
Financial reporting – Financial reporting may be defined as the process of recording and representing a company's financial data. Financial reporting in the accounting business process flow refers to the process of producing statements that disclose the financial status of the business to management, investors, and government agencies. Key stakeholders like investors, shareholders, financiers, and government regulatory agencies rely on financial reports for making important decisions.
Main reports that are needed to run a business include external financial statements (mainly the income statement, statement of comprehensive income, balance sheet, cash flow statement, and statement of stockholder's equity), notes to financial statements, communication regarding quarterly earnings, quarterly and annual reports to stakeholders, financial information posted on the business website, financial reports to government agencies, and documentation on the issuance of common stock and other securities.
Well-designed and streamlined finance processes provide deep and clear insights into the fiscal reality of the organization. Technology-driven financial processes ensure optimal function of financial function and optimal resource utilization.
Key Processes in the Finance Function
The finance function is made up of numerous processes, most of which have a direct impact on the business's bottom line. Here is a list of the main finance process in an organization:
Budgeting: This process involves planning for future activities based on historical financial data. Each department presents its budget to Finance for approval. Apart from individual department budgets, the Finance department also prepares a consolidated budget that is approved by the CFO.
Billing and Approval: Payments from customers and other entities are collected after appropriate approval of the expense requests. Manual request approvals may be the pain points here, causing endless waiting for both parties and process bottlenecks.
Accounts Payable: The vendor and other entities are paid their dues after the invoices are approved by the department heads and finance personnel. Here again, manual approvals may be delayed and result in process bottlenecks.
Planning and Forecasting: Financial planning is done with future business growth in mind. Forecasting future expenses is done based on historical data gathered from previous transactions.
Bookkeeping and Financial Closure: Closing of finance books at the end of the financial year is referred to as closure. Bookkeeping in finance is the recording of all the financial transactions that the organization undertook during the financial year. The accounts are tallied during the financial closure process.
Auditing: The financial transactions and records are verified for compliance with the company's policies and regulations during financial audits.
Data Collection and Reporting: All data pertaining to financial transactions are recorded. This data is published in the form of reports as frequently as the business decides to do so.
Common Challenges in the Finance Function
One thing common in the list of finance processes is the need for accuracy and consistency. Even a small mistake or overlook in financial operations can result in huge losses and throw the business out of gear. There are several challenges in finance and accounting business processes on a daily basis. Let us take a brief look at some of these challenges:
Inefficient processes –
Outdated systems result in information silos that increase the complexity of finance processes. Manual finance processes take a toll on the productivity of the finance team by eating up their work hours. Finance teams spend way too much time verifying and matching finance data when working with inefficient manual processes. Financial reporting is a tedious process that requires several rounds of review and validation. Slogging on manual financial reporting may subject intelligent and highly qualified finance personnel to undue stress and frustration. Not only does manual processing encourage employee burnout, but it also prevents finance personnel from engaging in productive and strategic activities that foster business growth.
Lack of clarity of roles –
Manual finance processes do not have a clear-cut definition of the role played by team members. When the division of roles and responsibilities is not clear in a team, it leads to confusion and the slipping of tasks through the cracks. Team members do not know who is responsible for which tasks and who should approve which request. This lack of ownership and accountability can result in process redundancy or tasks going undone. Credibility and trust issues arise when accountability is lacking in a team.
Fraud and duplication –
Financial fraud can have severe consequences in any business. However, fraud is an ever-present threat for which businesses need to have preventive measures in place. Fraudulent billing or duplicate invoicing or questionable manual accounts payable systems increase the financial risk in an organization. Manual finance systems are prone to information tampering or overlooking or duplication.
Implementing a solid approval process that prevents finance personnel from tampering with data or submitting duplicate invoices or wrong approvals is a must to ensure the sound financial health of an organization.
Inefficient information management –
The finance and accounting function thrives on data. They need to handle mountains of financial data on a daily basis. Handling such huge volumes of data can be overwhelming for finance teams via manual finance processes. Proper management, storage, tracking, and organization of data is a challenge for businesses using manual finance systems. In addition to data management, these documents need to be easily locatable and accessible to management and financial audit teams. Moreover, receiving and processing paper documents is prone to physical damage and misplacement.
Manual data entry –
Even minor mistakes in data entry can cascade into serious financial issues for the organization. Manual data entry is a highly inefficient process that is time-consuming and resource-intensive. Manual methods for data management are prone to errors and inconsistencies that make the business vulnerable to serious financial repercussions. Simple overlooks can result in underpaid or overpaid invoices and a number of errors that can cause trouble further down the road.
Delayed or slow approval –
Manual approval processes lack transparency and clarity on roles and responsibilities. As a result, the team is not sure who should approve finance requests. There is an undue delay in approvals in manual finance processes. Moreover, manual approvals result in slow and complicated payment processing. Delayed payment processing in turn leads to late payments and purchase order delays. When purchase orders and invoice payments are delayed, supplier dissatisfaction increases. When supplier payments are delayed it affects business operations as well. Purchase order approval delays result in projects running behind schedule and delayed product rollouts. The far-reaching effects of slow approval in finance are ruining the company's reputation and a dip in stock prices.
Lack of visibility –
There is an inevitable lack of visibility and oversight due to reliance on paper invoices and other documents. Through manual processing, it is impossible for accountants to know precisely when invoices were issued, when/whether the payments were made, and whether the payment was cleared. Manual tracking or logging of each stage of the account and communicating the status of the transaction to suppliers and other stakeholders involves a lot of admin work. Another disadvantage of manual systems is the lack of oversight which leads to a lack of insight into the trends in the financial operations of the business. Finance personnel is clueless about the spending patterns of the business, productivity levels, and what is the efficiency of financial operations.
Misplaced or missing documents –
When there is already a backlog of documents that need to be processed, it is common for emails or paper documents to be misplaced or missing. For example: in businesses where there are no efficient accounting workflows, lost invoices may result in wasted time in contacting suppliers for duplicate copies of purchase invoices. In situations where duplicate invoices are not available, it creates embarrassment in front of the supplier because you have to explain why there is a delay in payment. Missing or misplaced invoices may result in an inconsistent paper trail at audit time.
The best way to overcome the challenges in finance processes is to adopt technology-driven process management techniques like workflow automation. Cflow is a cloud-based workflow automation software that can automate key business workflows quickly and efficiently. Key processes in finance and accounting can be easily automated with Cflow. Visual form builder from Cflow enables anyone in the finance team to create workflows easily. Key finance processes including reporting and compliance, accounts payable and receivable, strategic planning, and CapEx approvals can be automated with Cflow.
People – the Starting Point of Financial Automation
Finance and accounting business processes are prime for automation. Workflow automation is the best way to modernize finance operations. Organizations must adopt a human-led, tech-powered approach to finance automation. A modern finance workforce can be built by reimagining roles, reskilling staff, and prioritizing data analytics. As the finance function continues to evolve, finance leaders recognize that they will need a workforce with new skills to match the new demands of the clients. According to a survey by PWC, 68% of CFOs are investing in digital transformation over the next 12 months including in technologies like cloud and analytics.
Organizations that focus on honing the skills of their workforce, improving their analytical skills, and turning finance into a strategic business partner are able to drive transformative results across core leadership teams and the entire organization. Progressive finance organizations are investing more in finance upskilling and reskilling. Such organizations are creating and iterating on a workforce transformation that supports productivity, innovation, and growth-enhancing tech innovations.
Technical upskilling of the workforce is vital for the successful execution of tech-based innovations. To be effective, finance leaders must understand their businesses deeply so that they can use the data to present a compelling story. The following methods can be adopted by leaders to improve the effectiveness of finance automation.
On-the-job learning – Rotational apprenticeship programs and shadow opportunities give people the opportunity to demonstrate underutilized skills and offer hands-on experience in analytical and technical skills. Business partners can bring insights into improving reporting design and impactful storytelling by integrating finance into the business.
Utilize the right learning technology platform – The majority of the learning technology platforms let businesses create customized learning pathways that foster growth opportunities for employees. Management should look for learning platforms that inspire continuous learning and close skill gaps around data analysis.
Redeploy – Management needs to equip employees to shift comfortably between roles. For employees that are not comfortable shifting roles, management must help find roles that are a better fit for their skills.
Although most finance organizations have made significant investments in technology, they have not tapped into the full potential of their employees. According to a PWC survey, 73% of employees say that they are aware of systems or technology that would improve their work productivity. Empowering employees with technological innovations enables them to identify business pain points and learn to create automation. The use of workflow automation tools, digital social hubs, and chat tools makes it easier for people to be productive.
Automating finance processes flattens organizational silos. Recognizing the effects of spans and layers on individual work habits, organizational culture, and employee trust and collaboration is possible through finance automation. The highest potential employees are most often called upon for transformation initiatives. Management must recognize such employees and designate them to drive finance automation initiatives.
Letting employees lead the finance automation implementation helps close the skill gaps and develop the right financial and operational expertise for the organization. The finance department must take the lead to improve operational efficiency and profitability for the organization. There is no scope for doubt that workflow automation can bring tremendous benefits in terms of productivity/efficiency improvements in financial processes.
End-to-end workflow automation
Build fully-customizable, no code process workflows in a jiffy.
Automating the Finance Function
Automation of the financial function requires careful planning and execution. There are certain points to bear in mind while switching from manual to automated financial processing.
The main steps to finance process automation are;
Study the existing process completely. Sketch the financial process workflow on a whiteboard to identify the bottlenecks and redundancies. Once a thorough evaluation of the manual finance process is completed, identifying the areas that require automation becomes easy.
Creating a digital finance workflow is the next step. While creating the workflow, you can optimize the sequence, add additional tasks, and also assign/reassign resources for each task.
Automation of the finance process is based on the digital workflow that was created. A no-code workflow solution like Cflow helps businesses automate key business functions within minutes.
Integrating with third-party applications like ERP, CRM, etc. enables seamless communication of data between the systems. Using API tools like Zapier enables smooth third-party integrations.
Automating the finance function is aimed at eliminating the drawbacks of manual processing and improving the productivity and efficiency of the process.
Finance Processes that can be Automated
Corporate finance processes are often limited by conventional methods. Long-established methods perpetuate a pervasive mindset in employees which makes it difficult to implement modern methods like automation. Embracing financial process automation has a number of benefits for the employer and the employee. Reengineering the financial function through workflow automation helps save labor costs, improves cash management, speeds up closures, and overall makes the company more profitable. Here is a list of financial processes that can be automated:
Accounts Payable: The accounts payable process is ridden with inconsistencies and a lack of standardization in the invoices and payment requests. Automation of this process can bring down the error margin considerably and also streamline invoice generation and approval.
Tax Accounting: Tax accounting activities are manual, repetitive, and time-consuming. Automation of the tax accounting process improves the accuracy and speed of processing tax claims.
Fraud Detection: Manual finance processes are prone to duplicate or extraneous claim submissions. Automating the claim submission process standardizes the submission and also prevents the submission of duplicate claims and overlooks.
Invoice and Budget Approvals: Approval of vendor invoices or expense claims is a tedious process that involves scrutiny and validation of data. Automating the approval process shortens the approval cycle and prevents process bottlenecks and delays.
Why is automating the finance processes so important?
Sound financial processing is the backbone of a financially viable organization. Automating the financial process helps organizations save time and money. Here is why finance process automation is important:
Clearer insights into fiscal status: Automated finance function provides a 360ᵒ view of the financial status of the organization. Top management can make informed business decisions based on data insights.
Improved accuracy: Automated processes are more accurate and optimized. Standardization of the financial process also eliminates duplicate or overrated claims.
Centralized access and control of finance operations: A centralized automated finance processing system provides centralized access and control of finance operations. Automation also streamlines and optimizes communication within the finance department and also with other departments.
Optimized resource utilization: Resource allocation is done intuitively by an automated finance processing system.
Get your workflows automated for FREE