Tips for Better Task Management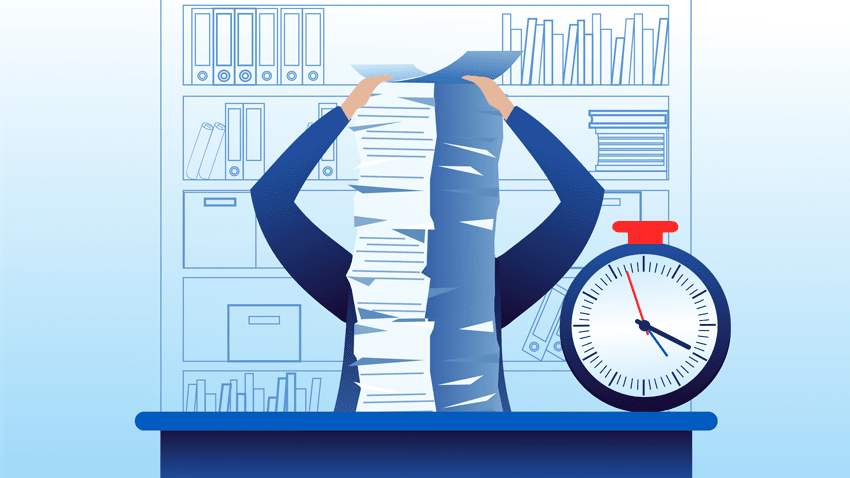 Tips for Better Task Management
Well-planned, organized, and well-coordinated Or Ad-hoc task planning, assignment, and execution – which one of these describes your task management methodology?
Whether you are a project manager or a team member – planning ahead and organizing your tasks pays off rich dividends. As a project manager, having a solid task management strategy means you know exactly where the project is headed. As a team member, task management helps you plan, prioritize, and execute work such that project deadlines are met in the most effective manner.
Staying Ahead of your Task
What does staying ahead of your work mean? It simply means complete control and preparedness at work.
Projects are built on individual tasks, which means that completing individual tasks successfully translates to the successful completion of the project. When it comes to task management, there is no universal method that works for everyone. Each business needs to choose the task management method that works for the unique requirements of the business.
Task management may be defined as the process of monitoring and controlling the entire life cycle of a task, from start to finish. Managing tasks includes making decisions on the ideal execution path and also accommodating any detours that may occur during real-time task execution. Irrespective of whether the task takes the ideal route or changes its course at some point, the task management system must ensure that the end goal is reached successfully.
A comprehensive task management plan ensures that you are in control and well-equipped to deal with any issues that may arise during the execution of the task. A manager equipped with a task management system is able to prioritize tasks, assign them to the right resource, and control execution at all stages.
Task Management Tips to Stay On Top
We all might have made a to-do list at some time or the other. From a simple shopping list to a complex corporate project – we need to plan, prioritize, and execute as per a well-defined plan. A to-do list is the simplest and oldest task management method.
Why do you need a task management system? If you want to complete tasks on time, assign tasks to the right resources, stay within project budgets, and stick to project timelines – you need a task management system.
Here are a few task management tips that help you manage tasks effectively:
1. To-do Lists:
The classic task management method is the "to-do" list. Earlier, it was hand-written to-do lists, now it is smart to-do apps that give notifications and reminders. A project to-do list will list the tasks to be performed, the end goal, the priority of tasks, and timelines.
2. Prioritize and Schedule:
Once the list is made, the next step is to prioritize the tasks. Ranking of the tasks must be made based on their importance w.r.t the project goal. The sequence of execution of the tasks depends on prioritization.
Scheduling tasks keeps the team focused on current tasks and prevents them from going off-track. A schedule typically lists out the start and end dates of tasks and gives the team a clear perspective on the time required for the completion of each task.
3. Flexibility and Change Management:
The ever-dynamic market and consumer demands are likely to influence task execution. Allowance must be made for such detours and project timelines must be flexible enough to accommodate these changes. Market trends and changing consumer demands may require change management to alter the course of the task to suit new requirements.
4. Work Delegation:
Assigning the right resource to the task ensures smooth task execution and better resource utilization. The employee is satisfied with the optimal utilization of his/her capabilities.
5. Task Management Software:
Effective task management and time tracking can be achieved with the right task management software. A good task management software streamlines task planning and execution and improves project outcomes significantly.
End-to-end workflow automation
Build fully-customizable, no code process workflows in a jiffy.
Choosing the Right Task Management System
A task management system improves your work in more ways than you could imagine. Choosing the right task management system helps you:
Bring more efficiency into work: task management improves productivity significantly. Optimal resource utilization, task prioritization, and proactive change management are some of the capabilities that task management systems bring into your workflow.
Keeps you focused: Task management is a systematic approach to managing tasks. Implementing a task management system helps employees stay focused on the end goal at all stages of the project.
Helps organize work: In an organization, multiple projects are executed simultaneously. The success of the business lies in the successful execution of all the projects. A Task management system helps streamline the workflow so that all the projects are on track at all times.
The choice of a task management system is critical for the successful implementation of projects. You need to analyze the needs and nature of the projects handled in your company and choose a task management software that meets your project requirements.
Cflow is a powerful workflow automation solution that brings efficiency into process workflows. Features like a customizable dashboard, easy drag-and-drop visual form builder, and quick and easy setup, set Cflow apart from the automation software in its class. To experience the power of task automation, sign up for the 14-day free trial.
What would you like to do next?​
Automate your workflows with our Cflow experts.​
Get your workflows automated for FREE
---