Digital Asset Management Workflow solutions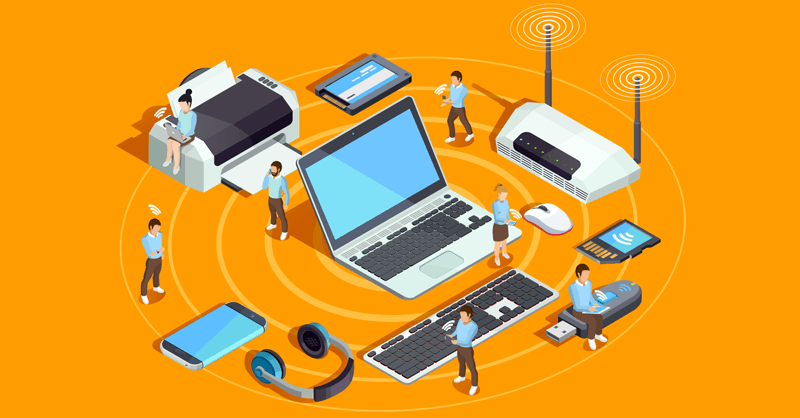 In a typical scenario, any IT firm employee assumes that digital asset management workflow is about configuring work e-mails, managing the servers, fixing software issues, and providing a new mouse when it is broken. But, from a bigger viewpoint, the company has to focus on managing the devices being used in the office.
Right from your laptop, or desktop PC to printers, smartphones, and smart speakers, there are so many different devices that the IT team is responsible for. Managing them wrongly without using a professional digital asset management workflow could cause lots of issues. Here is a list of five important situations which showcase what's wrong with your management choices and how to fix them.
Problem #1 Planning at an Early Stage
Most small businesses assume that they don't have to plan their IT asset management. In fact, when you have fewer laptops and one printer for the entire office, it makes sense that you don't want to plan it. However, as the company grows it will be a big issue for both operations and finance when unwanted expenses are introduced repeatedly. It will invariably affect the IT budget.
Solution #1
Documenting what you own, their purchase date, and how long the particular asset will perform will save you a lot of money. Besides, if there is a failing hard drive or a laptop, you can plan your budget months ahead so that it doesn't come up as an unexpected expense.
Problem #2 Improper Managing of Existing Assets
IT waste is one of the serious problems that has been plaguing the entire world. Every company contributes to it and there are situations when you really don't know whether the available parts can be used again. There is a possibility that you can refurbish your existing hard drive, get it replaced under warranty, and so on rather than spend to buy a new one.
Solution #2
The best way is to keep track of all existing assets without any blind spots. When you know the warranty period, and the probability of getting an asset repaired and using it, it saves a lot of money and time. The IT team should keep track of the assets without any loopholes and make sure they make use of the asset.
Problem #3 Privacy Issues Caused by BYOD
Bring Your Own Device is considered the new norm by IT firms and enterprises. However, by doing so, there is no way an IT team will be able to manage all the devices or keep track of the software installed on personal devices. People do stuff like watching violent content, visiting torrent websites, or even mining bitcoins on their devices which could the company's privacy policies.
Solution #3
When using the BYOD policy, it is the responsibility of the IT team to specify policies. The team has no need to make it too stringent to affect a person's mood in the workplace which in turn affects productivity. Instead, just focus on how to implement policies that keep things in place and don't compromise the confidential information of clients or stakeholders of the company.
End-to-end workflow automation
Build fully-customizable, no code process workflows in a jiffy.
Problem #4 Getting Rid of E-Waste
IT teams want to help the company but they do it otherwise because they tend to keep lots of assets that can no longer be used. While some may come in handy if you can claim a warranty or get it repaired, there are products that are just e-waste. Collecting them in large numbers through the years will affect newer products and they may not which is useful, and which is not!
Solution #4
Always make it a habit for the IT team to note down the assets and dispose of them. Unless and until they are replaceable, there is no point in keeping a stock of obsolete hardware.
Problem #5 Lack of Detailed Reports during Audits
When you don't have a detailed report of all the expenses made, and the kind of IT assets purchased throughout the year for the company, auditing will become a nightmare. The IT asset management workflow can simplify things but not every company maintains a record which is why they have to go through excel sheets to know what happened. It is not going to help much during the end of a fiscal year when your bills and expense reports are not readily available.
Solution #5
Asset management can be simplified and automated the process with the help of workflow software. The tool can be used to keep track of the product, its software version, antivirus updates, and many other details. All these when combined with detailed reports and the ability to go through previous records make auditing easier.
Conclusion
Cflow can help in creating an efficient digital asset management workflow. The automation software has pre-built templates and also allows you to create your own. Your IT team can make use of the data available and the intuitive software to keep track of all IT assets in the organization. At the end of the day, it is all about saving your money, investing when needed, and disposing of e-waste through proper planning. It's time to go out of excel and embrace a cloud-based, more organized, and automated workflow.
What would you like to do next?​
Automate your workflows with our Cflow experts.​
Get your workflows automated for FREE
---