Understanding the Why, What, When, and How of Content Management Workflows
Financial workflows, admin workflows, HR workflows, and Procurement workflows are common business jargon. Content marketing or content workflows are relatively new concepts in the marketing industry. What is content marketing? Content marketing is the process that involves planning, developing, and sharing content with the target audience and prospects. The popularity of digital marketing platforms has shifted the spotlight to content marketing. Marketers are expected to churn out new and innovative marketing content that connects instantly with the target audience, generates brand awareness, and drives revenue. Having a streamlined and standardized content publishing workflow is a must to ensure that content marketing engages the target audience.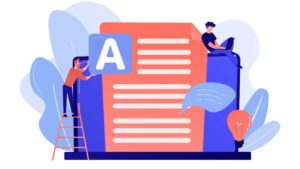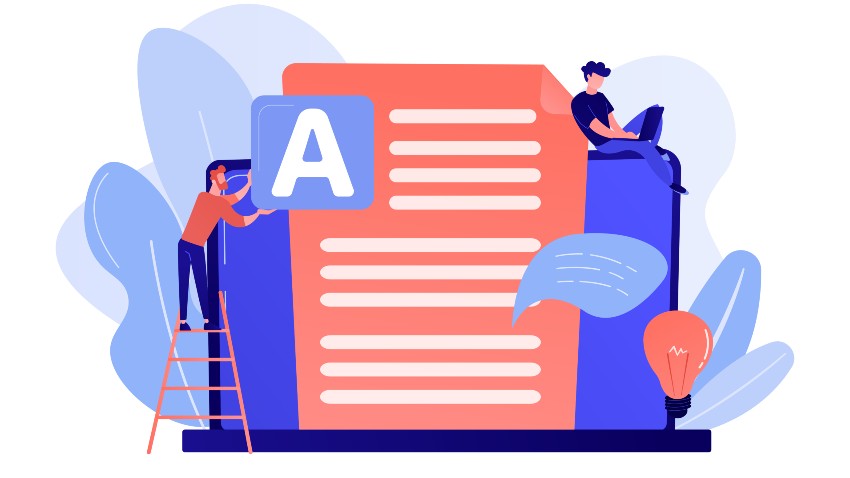 What is Content Workflow?
Content Workflow refers to the sequence of steps undertaken to produce marketing content. A typical marketing workflow includes information, people, tasks, and tools required to create the content. Content planning, creation, and publishing together make up the content workflow process. More specifically, content workflow determines how content is requested, sourced, created, reviewed, approved, and delivered. A content workflow may be simple or complex depending on the type of content you are creating, marketing objectives, budget, and scope of the project. Taking the definition of content workflow, a bit further, we could say that content marketing workflows also define the roles and responsibilities, and documentation for each step of the content creation process.
A typical marketing workflow requires inputs and efforts from disparate sources, which include people, managers, writers, editors, SEOs, and designers. Production of content includes planning, writing, SEO review, approval, publishing, quality checks, and distribution. Content creation can never have an endpoint, the need for content will always be there. Content requirements are usually triggered by new products or new services or new search terms, or new marketing topics/trends. Content creation requires out-of-the-box and innovative thinking to come up with content that engages the target audience.
As a marketeer, it is essential to know what the competitors are focusing on so that you can come up with a content strategy that differentiates your product/service offering from the competition. You will be surprised to know that 47% of buyers view at least 3-5 pieces of content before engaging with a sales representative. According to "The Ultimate List of Marketing Statistics for 2022" by HubSpot, video is the most preferred and popular form of content marketing, beating other forms like blogs and infographics.
Now that we have understood what content workflows are, let us explore the different types of content workflows. Common types of content workflows include:
Web marketing content like articles, blogs, press releases, landing pages, white papers
Sales collateral which includes promotional material, solution sheets, specifications, etc.
Case studies
Social media posts
Datasheets
Content that supports email campaigns
Content that complements paid advertising
Each of these types will have different components in the workflow. For example: consider a blog post that includes technical details about the product/service. Such a blog would require additional review layers to validate the technical information included in the blog. Similarly, content that includes data sheets or specifications or sales collateral may include additional technical review or editorial review layers. On the other hand, content that does not include technical information requires lesser review effort and time.
Marketing teams that produce a wide variety of content may find it challenging to handle the complexity and variety of content workflows. Here is where content workflow software proves to be useful in simplifying and streamlining content workflows.
A well-defined content management workflow helps marketing teams:
Ensure that content is accurate, legitimate, consistent, and timely
Ensure that content outcomes and deadlines are achievable
Enable employees to see where and how they fit into the larger scheme of content creation
Overcome common content problems like inconsistencies, errors, and approval/review bottlenecks
Ensure that content marketing teams are well-aware of their roles and responsibilities
Improve the accountability within the content creation team
Active engagement of existing customers and wooing prospects can be effectively done with content marketing workflows. Content workflows play a key role in enhancing the effectiveness of marketing campaigns. Every content team that aims to deliver content on time and ensure consistency of content must consider content management workflows. Defining the content workflow helps break down the content process into smaller and manageable tasks. When represented visually, content workflows help the management spot process bottlenecks easily and quickly.
The Risks of Working without a Content Workflow
It is clear from the above sections that content workflows bring order and clarity into the content management process. What if the marketing team does not have a content workflow? What are all the risks they run into by managing content creation in an unstructured and unplanned manner?
1) Lack of Clear objectives:
Working without a clear plan of action or a well-defined content workflow the chances of failure of marketing or advertising campaigns are very high. People and processes are at the core of content workflows. Marketing content initiatives that do not include both these elements are heading towards imminent failure. The clarity in the objectives of the content marketing initiatives is a must for the success of the campaigns. A successful content marketing campaign must be clear on the expectations of the target audience, the USP of the product or service to be highlighted, offers and discounts that are being rolled out, etc.
2) Lack of clarity in process flow:
Without a clearly defined workflow that defines the sequence and dependency of tasks, the hand-off from one team member to another is messed up. For example: if the copywriter is not clear about whom to send their drafts to, the draft remains stuck with them and will not move further in the content creation process.
3) Scope for duplication:
content creation process that is not supported by clear-cut workflows lacks transparency about process flow. All the stakeholders are not clear about their roles in the process, as a result, duplication or wrong work allocations may occur. Duplication of work not only creates confusion but also increases the marketing costs.
4) Resource wastage:
lack of transparency in the content creation process flow results in wrong work allocations. Work assignment is not based on skills and competencies but on resource availability. Without a content workflow, resources are not utilized optimally. This results in a waste of resources and a dip in job satisfaction.
5) Time and cost increase:
inefficient resource allocation and lack of consistency in process workflows lead to wastage of time and an increase in costs. Content creation becomes an expensive process ridden with bottlenecks and inefficiencies.
An unstructured and unplanned content creation process is prone to risks such as increased costs, resource wastage, inconsistencies, errors, and duplication. A clear-cut mapping of content workflow tasks against resources ensures optimal resource utilization and brings down additional costs.
Understanding the Content Workflow Lifecycle
A content management workflow is a series of tasks carried out by a team (mostly within the content creation team) to plan, create, and publish content on time to reach out to targeted audiences. How the complexity of the content workflow depends on various factors like objectives, type of content, budget, and the scope of the project.
A typical content workflow would consist of the following steps:
1) Research on Type of Content:
this being the first step, sets the tone for the rest of the content workflow. The complexity of the content workflow depends on the type and nature of the content. The content strategy decides the type of content that needs to be created. Identifying the buyer personas is the first step to deciding on the type of content. Uncovering customers' pain points, challenges, expectations, obstacles, and fears help create buying personas. Performance analytics on old content also provides insights into top-performing content and topics that the audience is enjoying. Keyword research is a great way to start researching for content creation. The decision on the type of content should be based on its uses. For example, blog posts are useful for building relationships with readers and nurturing prospects, while e-books are effective in attracting prospects. Video content is a great way to create awareness and engage customers and prospects about a particular topic.
2) Defining roles and responsibilities:
once the type of content has been decided, the next step is to identify and assign tasks to each person in the team. The tasks need to be identified and categorized into stages through the content workflow. Content strategist, content writer, graphic designer, subject matter expert, user experience designer, content editor, and email and social media manager are some of the roles in the content management workflow.
Content strategist – in charge of conducting a thorough content audit and inventory and creating content briefs and style guides. Content strategists use various SEO tools for developing a content strategy.
Content writer – the content writer will develop the main content based on the outline provided during the research phase and inputs from the content strategist.
Graphic designer – the content strategist, copywriter, and graphic designer team up to decide on graphics and images appropriate to the developed content and overall strategy. The creation of graphics and overall design of the piece is the responsibility of the graphic designer.
Subject matter expert – the factuality and overall quality of the content is reviewed by the subject matter expert. Updating or correcting the content is done at this stage.
User experience designer – testing and optimizing the user experience of the content is done by the UX designer.
Content editor – the content manager will do final approval of the content before it is published on the internal content management system (CMS). While uploading it on the CMS, internal links, images, and files are added, and SEO practices are applied to the final content. From the CMS, the content is published on the company website.
Email marketing and social media manager– after publishing the content on the company's website, the social media and email manager promote the content via social media websites and email lists.
3) Setting deadlines:
setting clear deadlines for each task in the content workflow is an important step. For setting timelines for each task, the tasks must be listed out. Holding an internal meeting is useful to brainstorm all the tasks in the content creation process. While listing the tasks, the time required for each task also must be noted. Other information like expertise within the team, duration of content projects in the past, and methods for estimating time for each task should be considered while deciding on the deadlines. Prioritizing the tasks before setting the deadlines enables efficient organizing. While setting the deadlines, it is advisable to have buffers in case of any unexpected delays.
4) Have a single reference source:
having a trusted employee oversee the entire content production process ensures a smooth flow of the content workflow. Overseeing each stage of the content creation process is important for successful completion. Senior managers, senior marketers, or content managers are ideal for performing this role.
5) Track and control content workflow:
you need to use the right business tools that help you track and control the progress of the content workflow. Using content workflow software is a smart way to keep track of the content management process.
Components of a Content Workflow
The content workflow is all about the people, processes, and tasks at the heart of content management. Choosing the people, processes, and tasks carefully is important for the health of the workflow. Let us look closely at the components of the workflow.
Process:
mapping the entire content creation process, from entry to exit points of content creation, approval, publication, and optimization helps learn where the content slows down in the process. Transparency and visibility into every stage of the process help identify the places where changes are needed to improve the efficiency of the process. The quicker the content is generated and published, the more relevant and responsive it will be. The approval workflow is an important stage in the content management workflow. Creating a seamless approval workflow improves the quality of the content and ensures that every piece of content that goes out is valuable and on-brand. A trusted and experienced person must be put in charge of improving all digital marketing content that goes out.
Tasks:
the smooth running of the content workflow depends on the tasks that are created as part of the workflow. While designing the workflow, you must consider all the tasks that need to be completed for a piece of content to traverse from ideation to publishing. The type of content that is required determines the tasks in the content workflow. For example, video content requires tasks like storyboarding, filming, editing, review, approval, finalizing, and publishing. Whereas, publishing a blog post will not require tasks like storyboarding or filming. Tasks like repurposing and reuse of content must be included to make the content useful and usable across multiple platforms. Using workflow software provides visibility into the status of tasks in the process.
People:
the content marketers in the marketing team play a crucial role in the effectiveness and timeliness of the content project. Smooth operations are possible when each team member delivers optimal performance. The ultimate goal of content creation is to maximize the value for the clients. When each team member is aware of their roles and responsibilities in the content workflow, they work to their full potential. While creating new content processes we need to ensure that the right people are assigned to appropriate tasks and that each person is aware of their roles and responsibilities in the content workflows. Right assignment of tasks can be done by considering each member's role and strengths related to content development.
In addition to assigning people to appropriate roles, establishing a clear communication network between team members. For example, when a content writer writing a blog post requires clarification while developing content, they should be able to easily communicate with the content strategist to get it clarified.
Developing a Content Management Workflow
Developing the right content workflow must be done after several considerations. While you map out the content workflow by covering every type of content to be created, you must bear in mind the following points for creating content management workflows are:
How each content piece fits into the overall content marketing strategy
What are the tasks that each team member must complete to create good content?
Appropriate mapping of each team member against each task
Resources required by each team member to complete their tasks
Time required by each team member to complete their tasks
What condition needs to be satisfied for the project to move to the next stage?
What happens after the completion of a task? How is task completion communicated to the rest of the team?
Ways to streamline the content workflow to avoid repetition, duplication, or redundancy
What happens when exceptional circumstances occur, and the content project needs to be fast-tracked
There are several ways to map the content management workflow, the most effective way being flow diagrams. Visual representation of the content approval process ensures smooth flow as the process moves forward. Content approval workflows are useful for any business that works with a content strategy. While even a small business might benefit from content approval workflows, it becomes a must for growing enterprises. A typical content approval workflow comprises the following components:
Content request – the workflow begins with the request for a particular type of content. The request can come from any source- leadership of the organization, marketing team, or subject matter experts. The workflow must be designed in such a way that various types of requests can be accommodated. The request for content is directed to the editor or content strategist who reviews it to ensure that it is aligned with the overall content strategy. If it does not fit into the strategy, it is rejected at this stage itself.
SEO Input – once the topic is approved, the brief is passed on to the search engine marketing expert. At this stage, the right keywords are assigned to the topic and the structural elements of the content are decided. In case the request is sent by the SEO expert, then this step is taken care of.
Content writing – once the topic is fixed and relevant keywords are assigned, the writer is assigned the task of developing content. If it is an article, then it should include details like a comprehensive brief, keywords, references, and a deadline. If this is a task for developing specialized content, then an additional step may be added for seeking clarity from a subject matter expert (SME) or the requestor.
Design and review of content – once the content is ready, the next step is to enhance readability by adding visual elements. The graphic designer is responsible for adding visual content to the developed content. After adding the visual content, the editor reviews the complete piece. Any changes to the text or images are communicated to the appropriate person for editing. After the changes are incorporated, the content comes back to the editor for final approval.
Publishing and distribution – the approved content is then taken to the publishing stage and distributed to various channels as per the content marketing strategy. Community engagement experts are tasked with the distribution of content to various channels.
Benefits of using Content Marketing Workflows
Content management workflows are useful in increasing the output of the content creation process and improving the quality of content. A well-planned content workflow eliminates repetitive tasks and minimizes the time teams spend on organizing and tracking work. Some of the key advantages of using content management workflows are:
1) Helps manage complex workflows –
content workflows are relatively complex compared to other business workflows. Different types of content require different workflows with additional workflow elements. Different types of content workflows require different content marketing strategies as well. Using content workflow software helps the teams organize, configure, and visualize these elements with a no-code, drag and drop interface. Workflow software is highly adaptable and flexible according to changes in the process of scaling as the team grows.
2) Eliminates repetitive tasks –
workflow software automates repetitive processes in the content workflow. Complex content workflows entail back and forth communication between various stages of content creation, regular status updates, document creation, high volume tasks, and notifications. Content management workflow automates all these tasks so that the team can focus on more important tasks like planning, writing, editing, and publishing content.
3) Improves collaboration –
successful execution of content strategy is a team effort. Inputs are required from many people for planning, producing, and perfecting the content. By integrating workflow software with email and messaging apps, teams can enhance collaboration and create a single source of truth for each stage in the content creation workflow. Seamless communication within the workflow enables timely notifications upon task completion or task updation or approval, so that content is delivered on time.
4) Improves consistency across content workflows –
missing or incomplete information is a common challenge faced by marketers. Content management software allows users to apply rules that prevent content to move through the content process unless required fields/information is filled. Standardized forms ensure consistency across the content management process.
5) Provide deeper insights –
content management software provides deeper real-time insights into the status of tasks through dashboards, reports, and multiple data views. Multiple sources for insights provide the team flexibility to always monitor work. Reports and analytics on created content can be created instantly. Content workflow software also helps the teams understand the cost aspects of creating content.
6) Better content planning and inventory –
content planning involves understanding existing content and gauging its performance and suitability for specific campaigns or new marketing activities. The software also provides a reliable and accurate inventory that helps maintain a content library.
7) Integrates content creation tools –
several content marketing teams use different tools to create and publish their content. Workflow management software integrates a wide range of content creation and publishing tools and platforms for seamless communication and collaborative experiences. Tools like content management systems (CMS), email and messaging, document sharing, calendars, e-commerce, and social media publishing tools can be integrated by workflow software.
8) Helps teams to stick to deadlines –
delays and re-writes are staples in any content production cycle. Sometimes writers miss the mark or deadlines which ultimately delays content creation and publishing. A workflow management system makes it easier to stay on target and be aware of deadlines.
9) Reduces wastage –
content management software helps manage waste by bringing consistency to information, improving collaboration, automating repetitive tasks, and integrating tools. Automation of repetitive tasks enables the team to focus on strategic tasks.
10) Organizes content requests –
content requests are received from several departments within the organization. Organizing and prioritizing a high volume of requests through manual methods can be a daunting task. Content management software helps in organizing and prioritizing content by creating a single point of entry for all the content requests.
End-to-end workflow automation
Build fully-customizable, no code process workflows in a jiffy.
Common Issues with Content Workflows
The usefulness of having a content management workflow is evident from the above discussions. A streamlined content management workflow is an essential part of a successful content strategy. However, a poorly planned and implemented content workflow can be disastrous for the content marketing strategy. Common issues with content management workflows are listed below.
Too many approvers slow down the publication process and cause unnecessary back and forth reviews of content
Having very less approvers causes process bottlenecks
Poorly planned workflow results in unnecessary task repetition
Lack of clarity in task allocation can result in abandoned content
Unclear deadlines result in content slipping between the cracks
Inflexible workflows do not allow sufficient time for revisions and iterations
Handovers, alerts, and notifications that are not automated cause delays in approvals
Lack of standardization in the content management workflow results in shoddy content and delays
Content management workflows play a critical role in ensuring the quality of content. A report by Content Marketing Institute (CMI) states that 58% of businesses do not have a formal content workflow.
Content Marketing Trends for 2022
With the ever-expanding and evolving world of content marketing, marketers have their tasks cut out for 2022. There are several emerging and continuing trends in content marketing that can prove to be useful in shaping your approach and refining your content marketing strategy. Forbes Agency Council has come up with the top content marketing trends for 2022. Let us look at some of the top content marketing trends for 2022.
A/B testing of Website Content – A/B testing is a marketing experiment that splits the audience into groups to test several variations of the campaign. The use of this testing method was restricted to paid advertising landing pages. 2022 will see a rise in the use of A/B testing for blog posts to verify if it helps increase conversion rate.
Marketing in the Metaverse – with the rapid increase in the use of virtual and augmented reality, marketers will go a step ahead to include the metaverse in their marketing strategy.
Podcasts – audio marketing via podcasts is a key trend for 2022.
Video marketing – videos will be increasingly used in marketing campaigns.
Adding shoppable links – shoppable links will be a key feature of content marketing in 2022.
Conclusion
Content marketing workflows are relatively complex when compared to other business workflows. Content workflow software enables the marketing team to get more content and minimize the chaos in the content management workflow. Having a well-defined content management workflow also enables teams to deliver content on time by eliminating process bottlenecks and sign-off delays. Customized content creation workflows are the need of the hour for creating quality and effective marketing content. Cflow is a cloud-BPM workflow automation software that provides custom workflow automation solutions for key business functions. Marketers can build custom content workflows within minutes using Cflow. To explore Cflow, sign up for the free trial.
Get your workflows automated for FREE