BPM Latest News and Updates
Businesses are always seeking ways to improve effectiveness and productivity, but it can be a challenge to many. Bringing about an organization-wide change is not an easy task. It affects the people, procedures, operating norms, and managers. It demands overhauling of established business processes and a cultural revamp across the organizational hierarchy.
Yet, a well-implemented Business Process Management or BPM can bring immense benefits to the organization – enhanced client relations, quality and quick delivery of products, operational efficiency, and competitive edge in the market.
The Business Process Management market, globally in 2020, was valued at $8.8 million. This figure is expected to grow at a CAGR of 10.5% to reach $14.4 billion by 2025. You can leverage the immense benefits of implementing BPMS in your industry. To understand how best to implement this solution, we should first get a brief understanding of BPM, its features, benefits, and more.
What does this article consist of? Here are the quick links; you can jump to a section for quick reference.
The Definition of BPM
The Framework
Benefits of Implementing BPM
The Types of BPMS
Essential Features of a Quality BPMS
Industry Examples
BPM Tools and Techniques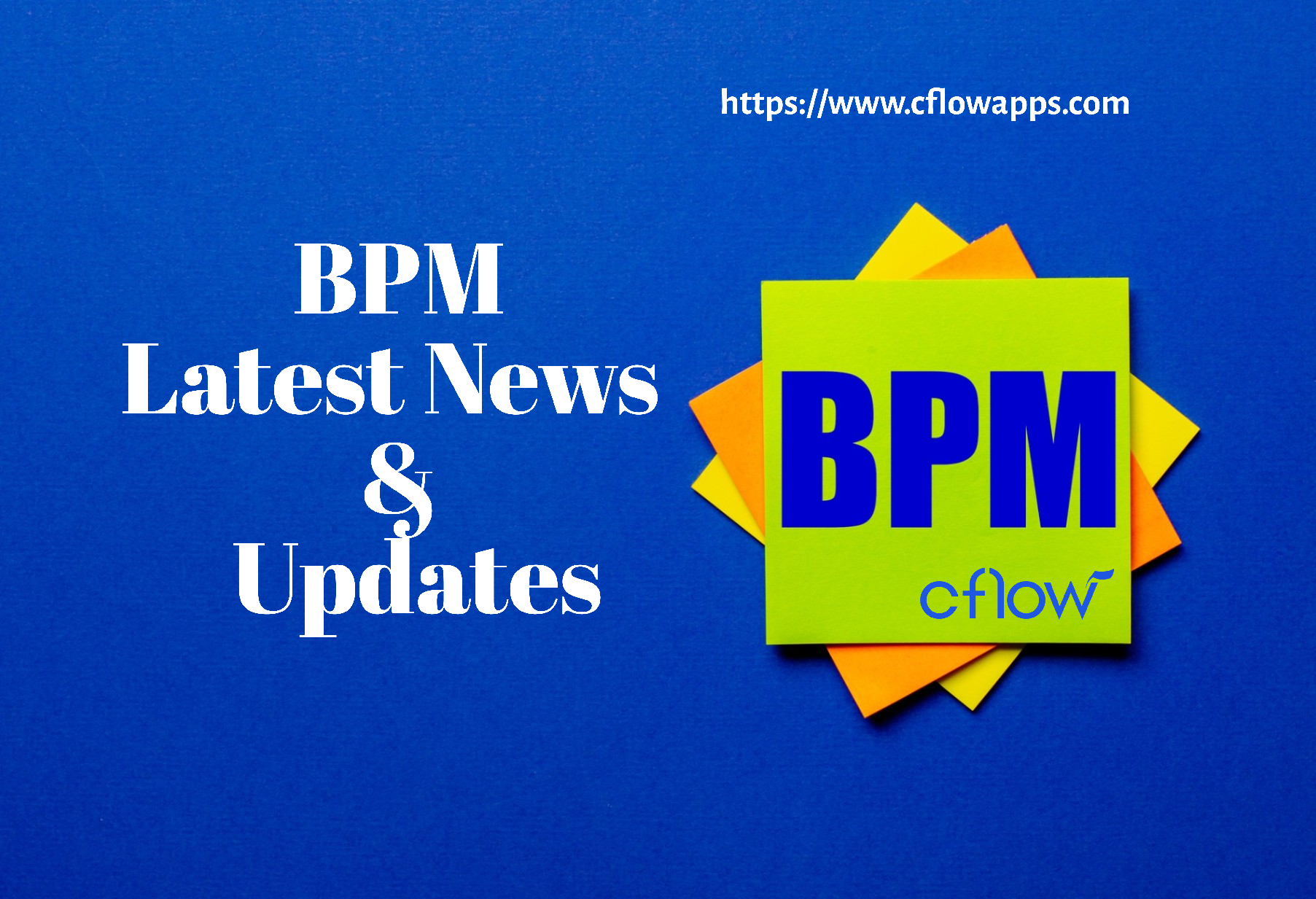 What is BPMS?
BPMS or Business Process Management Software is a system used to execute and implement a management process aimed at improving the organization's processes using modeling, automation, and analysis. It begins by analyzing process vulnerabilities that impact an organization's money, time, resources. Using BPM Software, companies can define, model, execute and automate various business processes and tasks that help achieve business goals.
Business process management helps streamline business processes using structured methods and models that help improve the efficiency of the business. BPM software aids in analyzing and automating the processes using collecting data about the process, implementing analytics, and extracting actionable insights from operational intelligence that enhance operations and efficiency.
Framework of BPMS
Business process management software uses technology to enhance organization-wide business processes. It is sometimes referred to as a management suite. The collection of business process management tools and technologies include,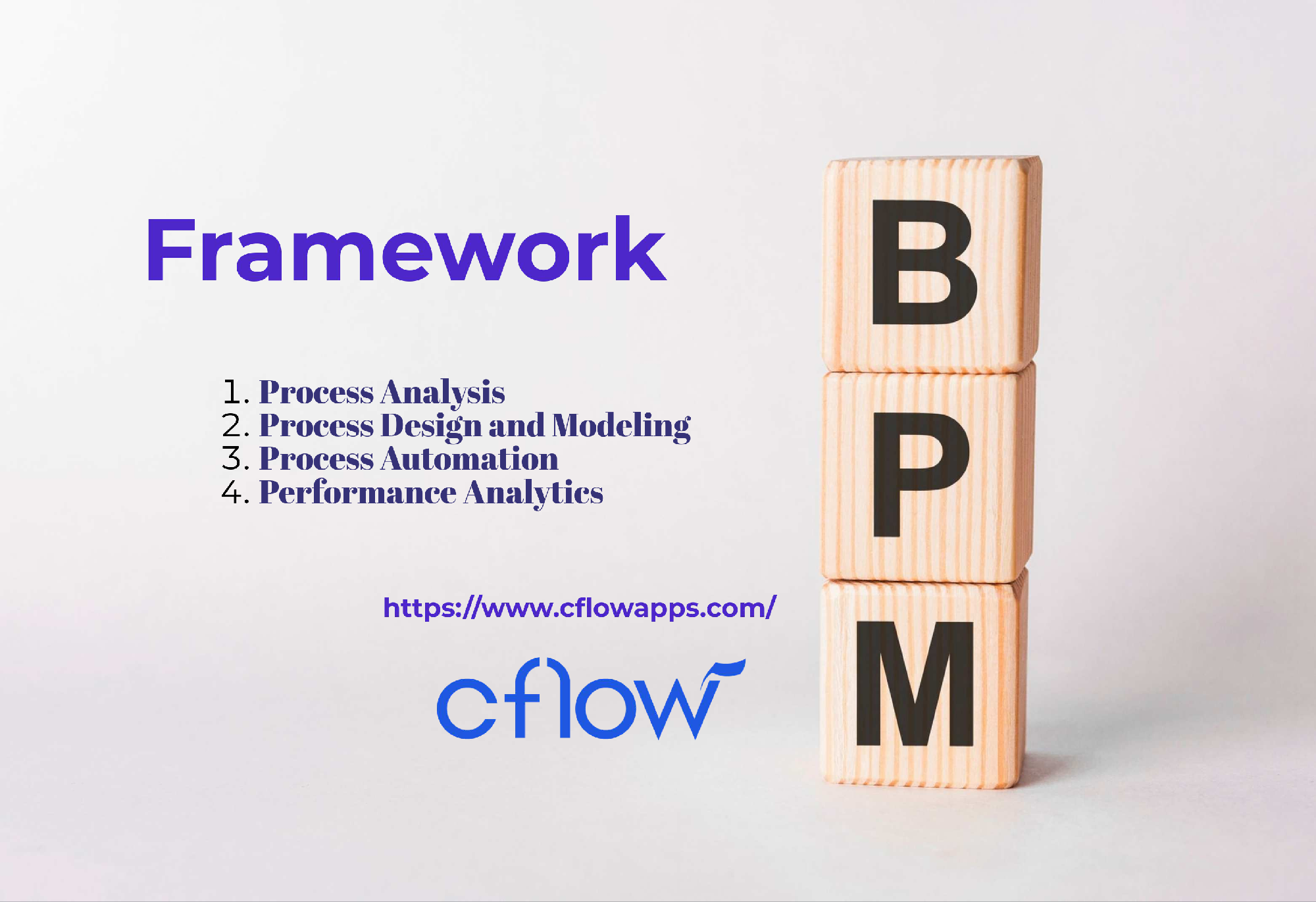 Process Analysis
A process is a series of related activities performed in a particular order to achieve a predefined result. Before a process is automated, it has to be documented thoroughly. Documentation demands data discovery, process mining, collaboration, and review of operations.
Process Design and Modeling
Automation tools and software are required to design a process. Flowcharts and diagrams represent the tasks, activities, permissions, and procedures.
The process design aims to correct bottlenecks and workflow inefficiencies. The design is then modeled into a flowchart by clearly establishing accountability and reducing redundancies. The flowchart brings a conditional loop– 'If' and 'when' variables – into the system to improve its efficiency.
Process Automation
Automation of processes helps streamline the system, remove redundancies, eliminate manual work, and incorporate minimal intervention strategies. It enables the organization to manage and optimize its operations efficiently.
The workflow engines help in automating the function and flow of tasks. The tasks that are performed frequently or by rote take up a lot of productive time of the employees are usually automated. And this automaton gives employees the time to perform challenging and critical tasks.
Performance Analytics
Analytics help evaluate the performance of the process. BPMS has several tools to simplify reporting to provide analytics about the performance of the process. Since these reports are linked with key performance indicators, they help quickly assess an individual's performance, actions, and strategies. They also assist in identifying bottlenecks and recognizing opportunities that help improve the process.
What are the Benefits of BPMS?
Business process management is certainly not a one-time strategy that will reap benefits once implemented. It is an ongoing process whose success depends on the people involved. BPM demands continuous analysis, creation, brainstorming, and improvement based on performance.
If the BPM is implemented well, and after a thorough analysis of existing processes, the company can gain a better strategic direction, better utilization of organizational resources, and streamlined business processes.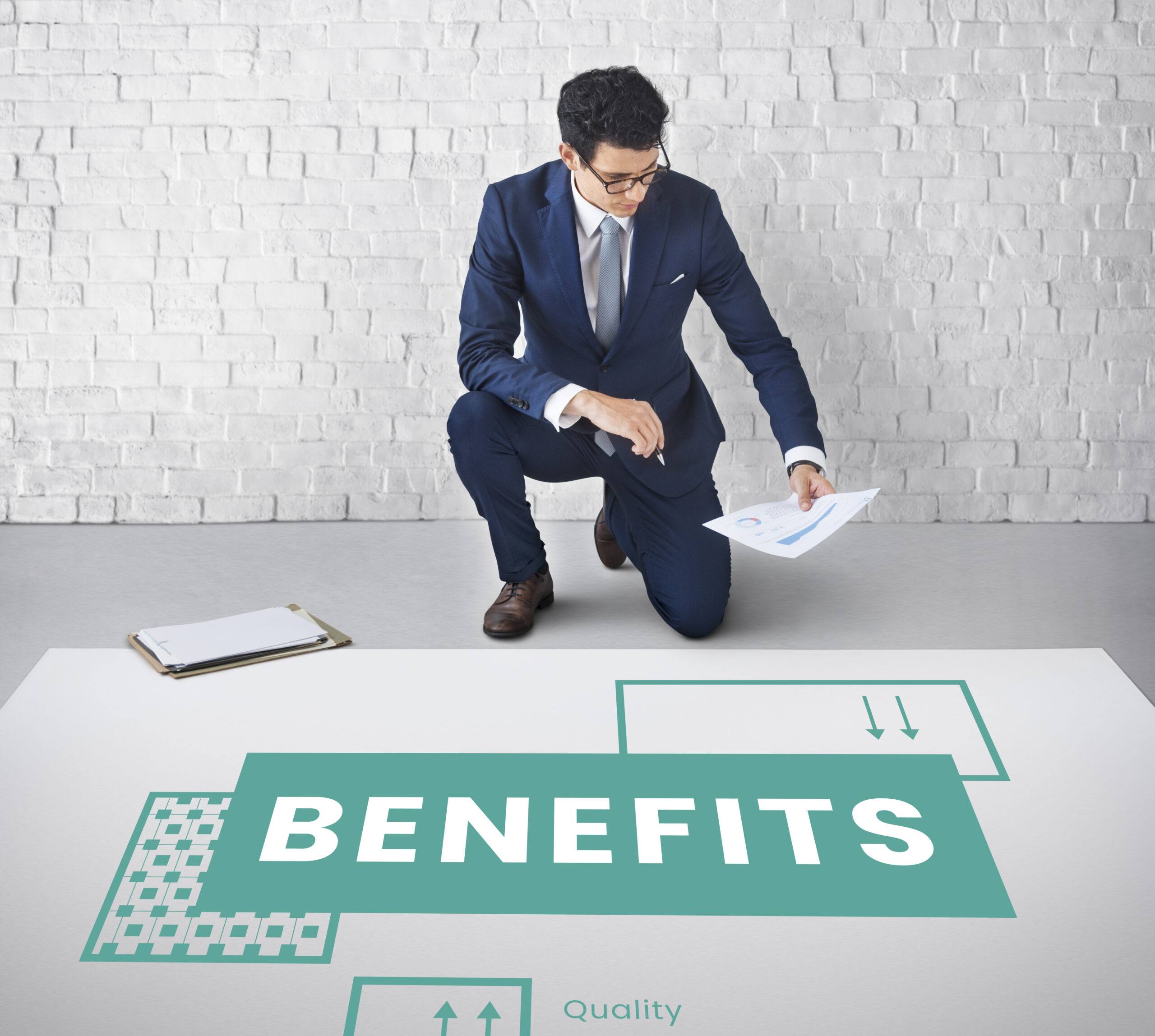 These are some of the benefits of implementing BPM in an organization.
Improve productivity by reducing redundancies
Better allocation and utilization of resources
Simplify business processes
Boost production to market time
Meet compliance regulations
Establish stringent quality standards
Reduce costs, errors, and design flaws
Enhances business agility
Boosts customer retention, transparency, and trust.
Seamless transfer of business knowledge
A BPMS helps organizations implement their business strategies coordinated and pan-organization. It makes it easier to bring in place a set of rules that can be implemented across departments.
Business process management software also brings together other enterprise solutions and customer management solutions for a cohesive strategy.
Types of BPM
Business process management can be classified into three major groups. However, these lines between these groups are blurring as the market evolves. Yet, these tools continue to remain the focus of BPM.
Human-Centric BPM
Human-centric business process management models focus on collaboration between process and people. This approach to business process improvement focuses on the fact that there are several processes or tasks that can be completed only by the involvement of people.
In this approach, humans are the key decision-makers, and they are guided in their decision-making process by visual interface. The hard-to-replace jobs are given priority and have a focal place in the process flow. With this, it is easier to reassign tasks to other resources, pause the completion of the critical functions and reopen them at a later stage – this ensures there is greater compliance and risk management.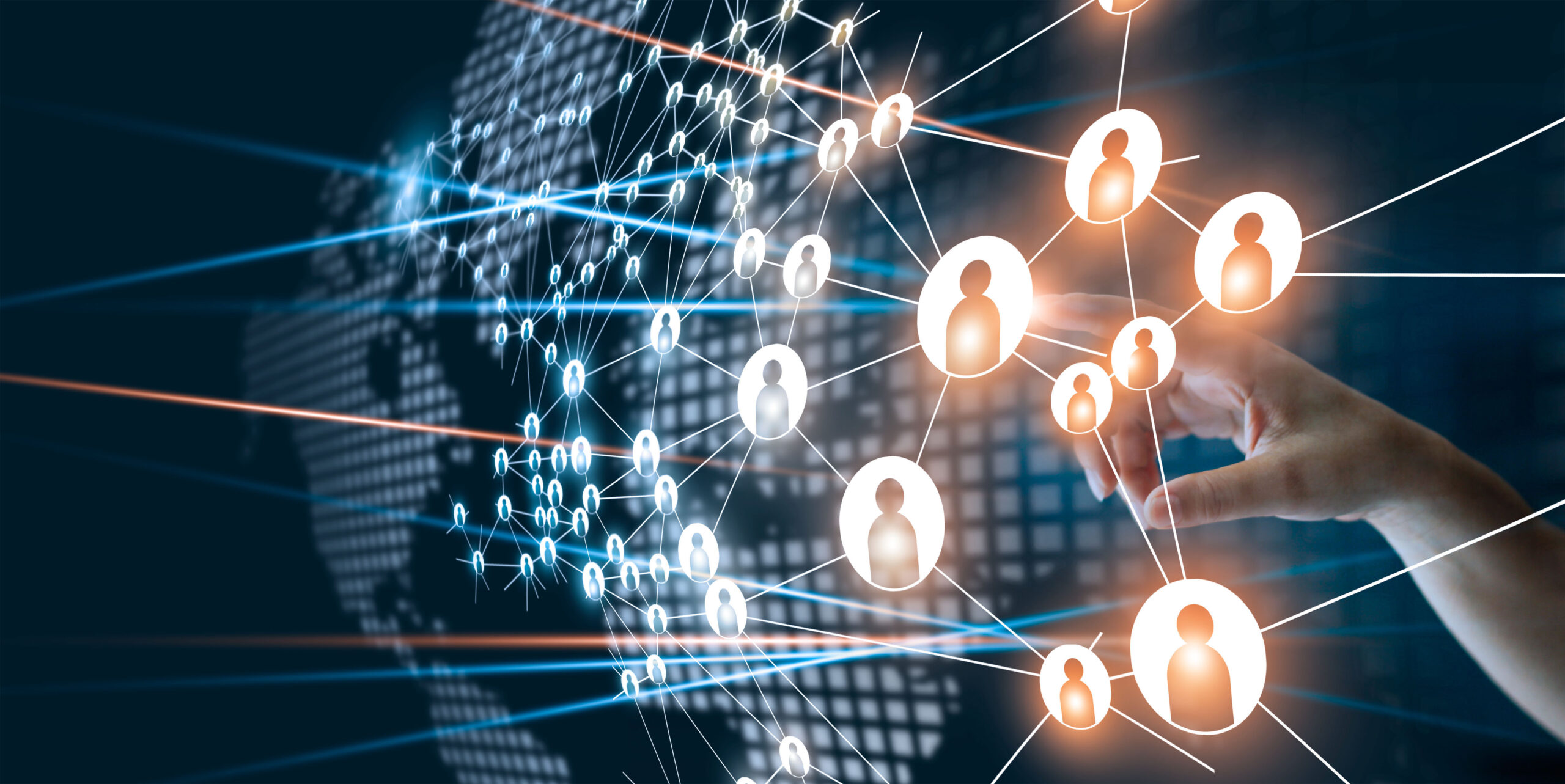 Although humans still hold the responsibility for tasks, business process automation in the form of notifications and alerts helps ensure adherence to deadlines, qualities, and performance metrics.
For example, the best example of a human-centric approach is the hiring process. The entire recruitment process is human-oriented and requires employees to review each process – from posting a job request, reviewing the applications, to finalizing the applicant.
Document – Centric BPM
This type of business process management solution is ideally suited for document or report-oriented organizations – such as contract management, clinical reviews, engineering, and law.
A BPMS solution ensures clarity and seamless flow of documents throughout the organization by identifying areas where the documentation or flow of documents is hindered. This approach focuses on papers that flow from one team or department. With a BPMS solution, it is possible to streamline the documentation process, get approvals and ensure proper routing.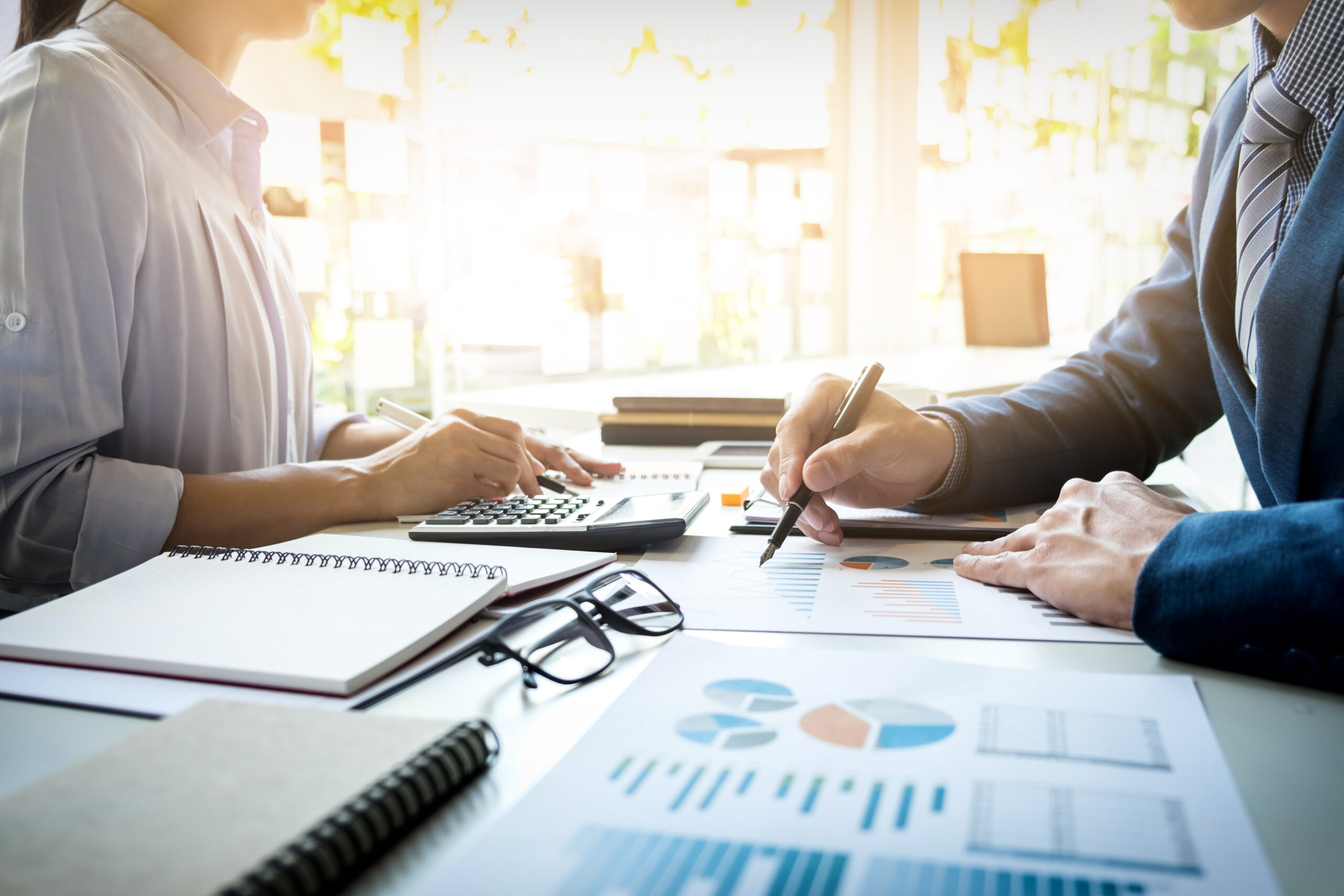 Although this approach is centered on the flow of documents, the involvement of people is also required. A document-centric process demands the participation of people in preparing the documents and collaborates with other teams for smooth document management.
For example, the finance department is dependent on various teams to help develop a budget or provide approvals.
Integration – Centric BPM
In an integration-centric approach to business process management, repetitive processes are automated so that human interaction is limited to a large extent. It improves existing applications by combining business process management with other internet-based applications.
For example, the data used by the procurement team is based on the integrated data received from the marketing and sales tool. The information used by the procurement team is based on the integration of many tools.
What are the Essential Features of BPMS?
There are business process management solutions in the market, promising more than the other. It becomes challenging to pick one over the other with so many options. Here we list a few 'must-have' features in an ideal business process management system.
Visual Process Builder
Business process management software should be simple and easy to use. A visual process builder helps you understand the tasks, actions, procedures, and processes that help achieve business goals.
A process builder ensures that even the complex work is performed seamlessly by helping eliminate redundancies, errors, bottlenecks, and tracking performance metrics.
And a BPMS with a visual process builder helps the business automate their operations, monitor performance, and gain in-depth analysis of the entire process – without the need of code or an in-house IT team.
Intuitive Design
It is crucial to have a process optimizing tool such as a BPMS on hand. The BPMS that you choose should help organizations intuitively create business processes.
Choose a BPMS that makes form designing easy and has a user-friendly interface. Regardless of their technical prowess, all your employees should be able to use it flawlessly.
Access Control
Ideal business process management software should provide access control to users depending on their roles. It is especially true when the information shared is sensitive and needs selective access.
While managing, optimizing, and automating the operations, it is also crucial that only the permitted users can alter, edit, add or remove steps in the process.
Informative Dashboard
A BPMS that has an informative, customizable dashboard is useful. The documents and other information should be accessible by other teams for better collaboration. Moreover, all stakeholders should have real-time access to the papers for faster review and approvals.
Real-time alerts and notifications to users when they lag behind their work schedule is an important feature to have in a BPMS.
Analytics and Reporting
Analytics and reporting form an integral part of any business management solution. Customizable reports and documents help in effectively analyzing processes using performance metrics. Reporting also enables you to understand where the new process implementation has gone wrong if there is any lack of communication, the reason behind bottlenecks, and inefficiencies.
Some Examples of BPMS
Finance and Accounting
With BPMS, it is easy to automate the entire finance and accounting aspect of work. The approval process is streamlined while all stakeholders gain visibility into the process. For example, a finance process automation system can help you manage financial processes such as streamlining payment requests of vendors, helping maintain a database of vendors, automatically generating invoices, and providing required approvals on time.
Procurement Management
Procurement management is a crucial aspect of any business, and when a process management solution helps develop an effective procurement lifecycle, it helps the business immensely. A procurement management workflow solution provides end-to-end – purchase request to order delivery – a collaborative process that simplifies.
For instance, to manage your quotations, this workflow system will help in incorporating quotes, including rules and discounts for the bidding process. It also allows various teams to work together and only provides access to specific employees.
Data Collaboration across Teams
The information created by one team is crucial for the working as all departments in an organization are interdependent. Different groups create different datasets that are needed for the organization to function. By aligning all information in a single repository, it is easy to generate standardized reports, optimize processes and eliminate data duplication and errors.
Employee Onboarding
Employee onboarding is highly time-consuming, cross-departmental, meticulous, and manual. BPMS can be used to automate the entire onboarding process and recruitment process. It is possible to automate all the processes related to HR – from job offer, screening, shortlisting, interview, and final offer.
For instance, there is a vacancy for a senior-level management position in the finance department. HR will start looking for ideal candidates to fill out the place. However, the finance team will be required to provide the job requirements and qualifications.
Even if the candidates have been shortlisted, the entire interview scheduling and assessment will depend on both departments. The amount of paperwork this process demands and the documents that can flow back-and-forth to both teams can be time-consuming and redundant. An HR process automation system is a suitable solution for it.
Leave Travel Approvals and Reimbursement
A business process management solution is a great choice when it comes to human resource management. Human resources management depends on documentation and approvals to a large extent.
Routing the documents to the appropriate department heads and in the proper order can be challenging. Yet, with a BPMS solution, it is possible to automate the documentation, loop the right people, and make the decision-making process easier. Moreover, the HR department collaborates with other departments, such as finance.
So, it is crucial for any approvals seeking travel reimbursement to have a unified system that can reduce the number of documents required, eliminate constant back-and-forth of documents, and deliver faster approvals.
Tools and Techniques of Implementing BPMS
Although there are various BPM tools, these are the most preferred by businesses across industries.
Process Flow Charts
Process flow charts are one of the simplest and most effective tools for improving business processes. It maps out the entire process flow in a sequence giving users a single point of reference associated with their operations.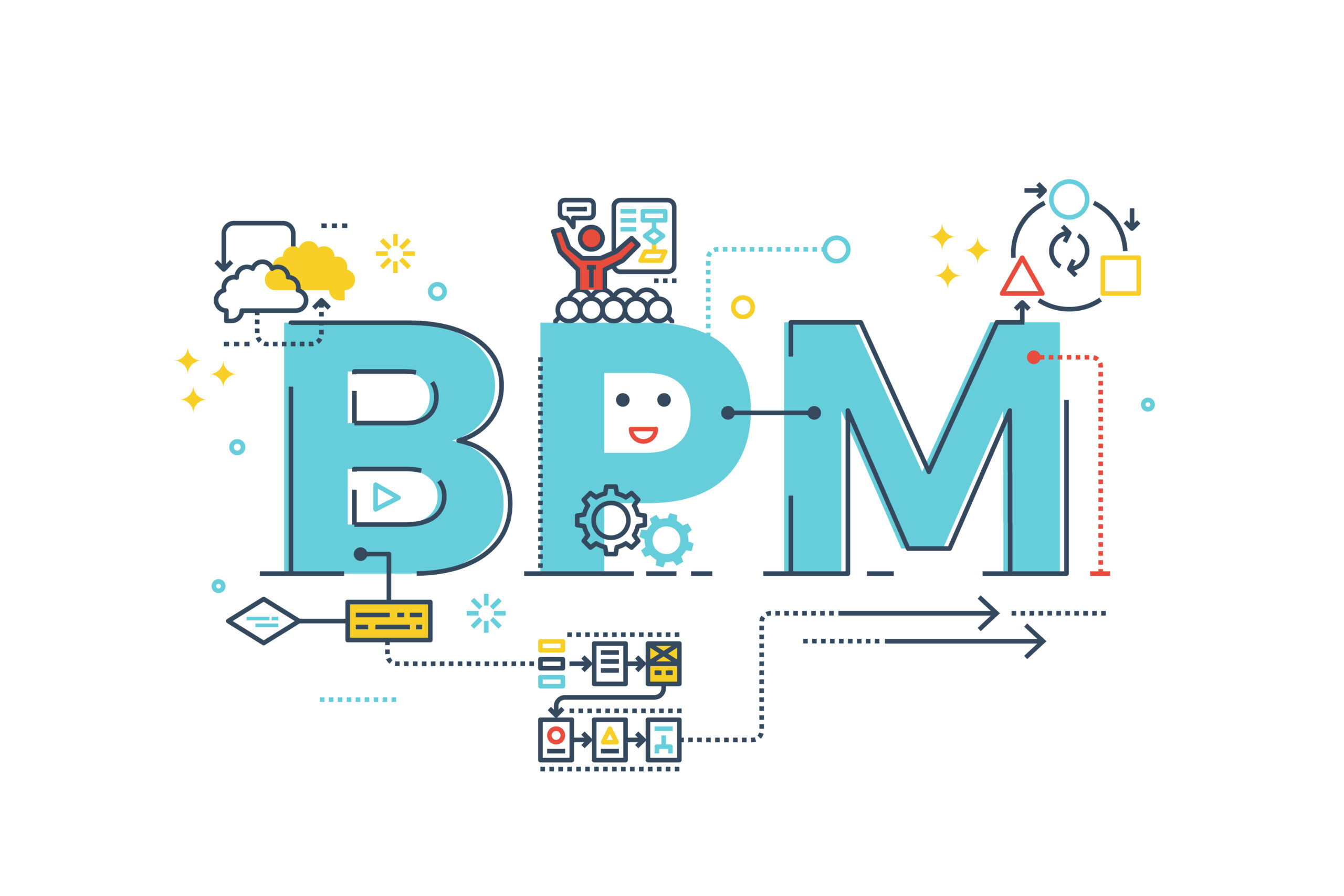 The flow charts contain standard shapes and diagrams that depict the interaction between tasks, the relationships, the data required, and the sequence of tasks to be performed to achieve the desired goal.
Businesses can map their entire operations, provide 'if' and 'when' clauses, build-in rules and standards, set approval permissions, and provide extensive reports and feedback.
Role Activity Diagrams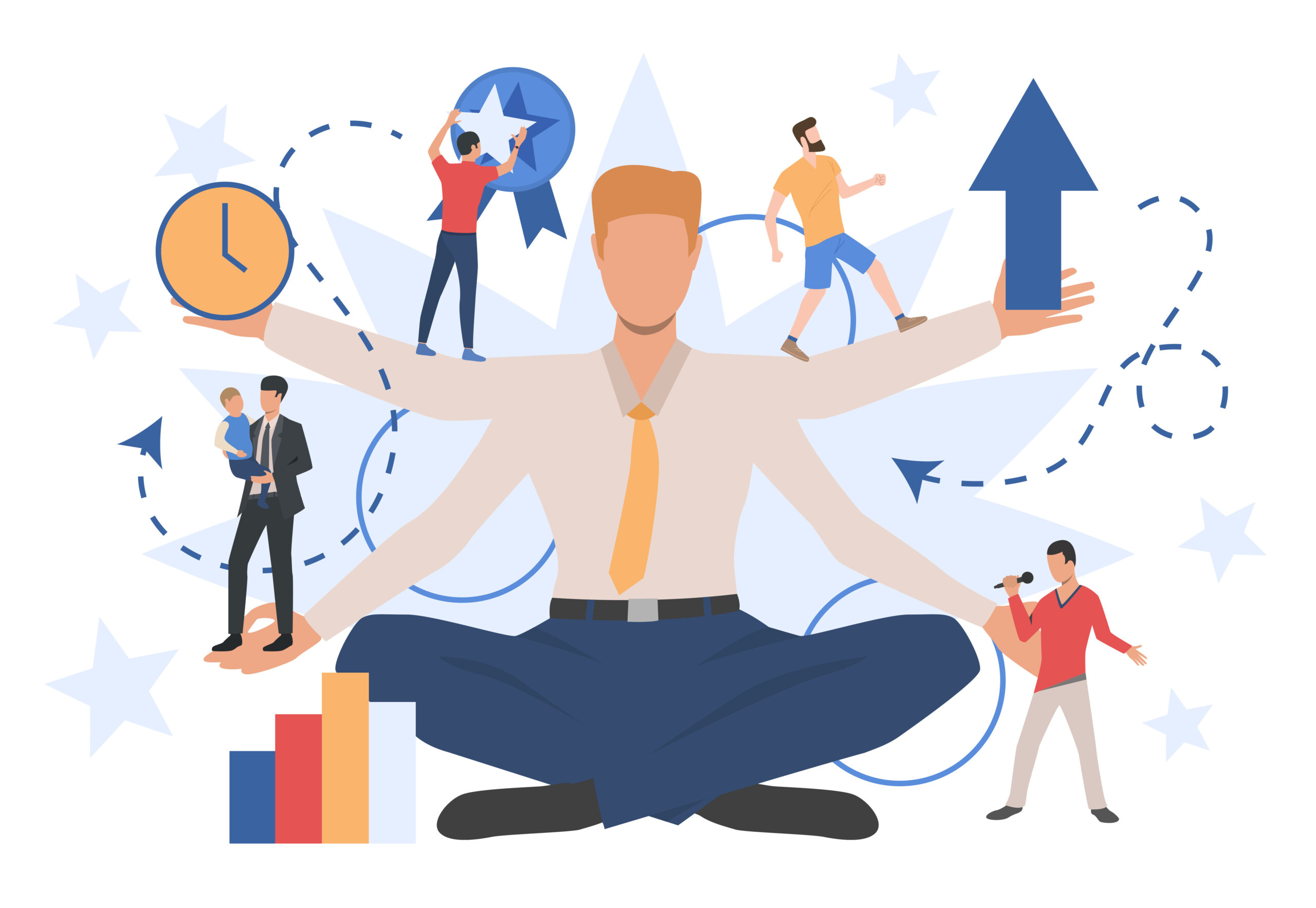 Role activity diagrams graphically illustrate the desired behaviors or intangible roles required to perform tasks. These diagrams are easy to read and understand and they provide a unique perspective to the process by helping understand the process and encouraging communication.
Role Integration Diagrams
Like role activity diagrams, role integration diagrams illustrate how processes interact within a system. Role integration can be graphically represented in two ways – sequence and collaboration.
In sequence diagrams, the interaction between tasks and their sequence is depicted. It describes how tasks are performed, the order in which they are performed, and the documents required.
In collaboration diagrams, the objects' roles and the flow of events are depicted.
Gantt Charts
Gantt charts have been the traditional go-to charts used to accurately capture and track projects with strict deadlines or time-sensitive operations. It is in an easy-to-understand format that allows everyone involved in the process to quickly understand when they should start the project, wherein the process flow they are currently, the tasks to be completed and to check if the entire system is on schedule.
Business process management solution implementation starts with understanding process mapping and documentation. The BPM system can be implemented enterprise/organization-wide with in-depth attention given to group/single processes. Once the process has been thoroughly mapped, it is analyzed using various tools.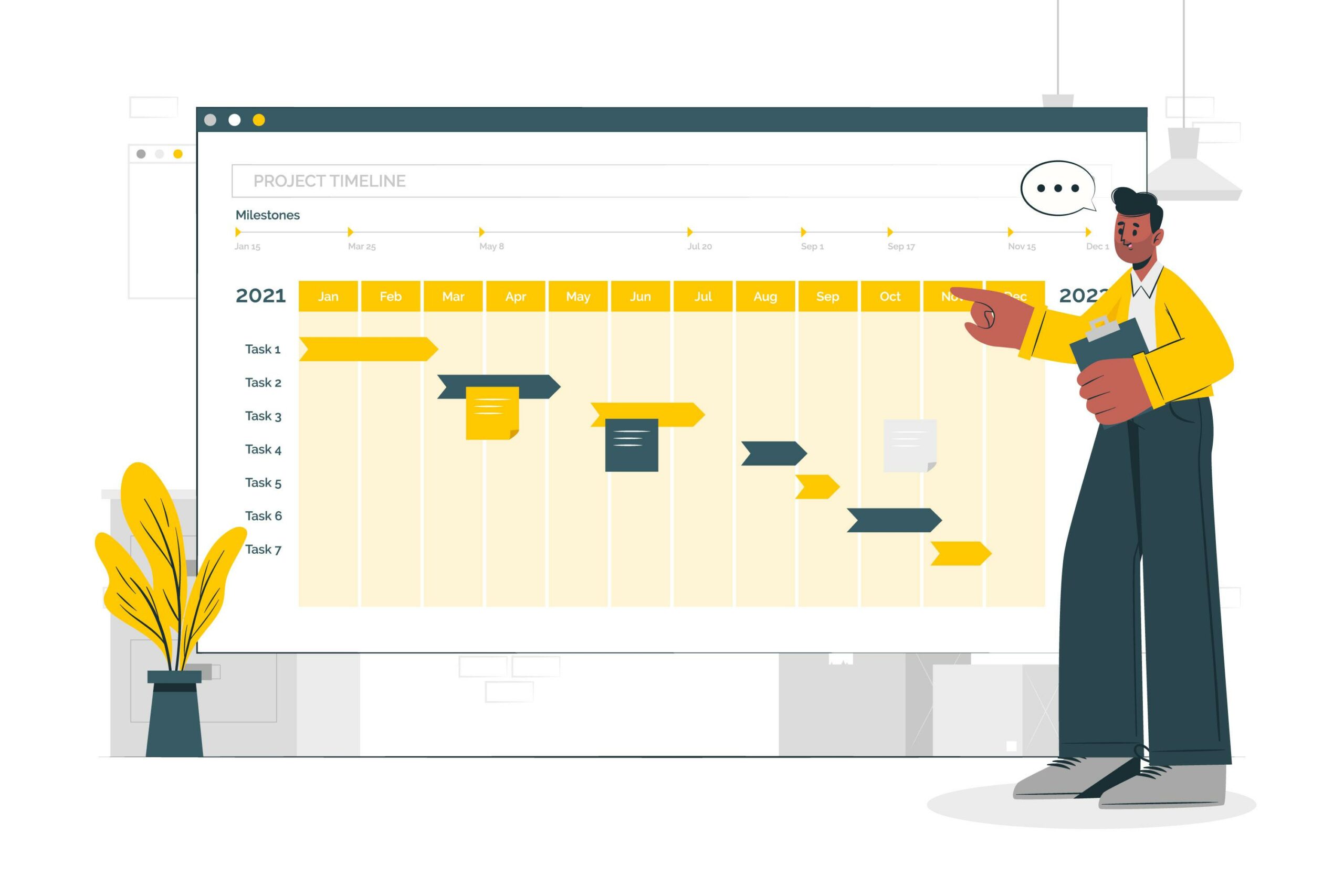 Finally, a new business process improvement solution is implemented using workflows, e-forms, and applications. The process of reengineering is not a one-off task; it demands continuous inputs, analysis, and enhancements based on performance. There is a need to train employees, provide communication and clarity to associates, and instill a company-wide cultural change.
Challenges in Implementation
Regardless of how well-prepared you might be in implementing a new business strategy, you are bound to witness a few hiccups initially. While these hitches shouldn't put you out of the market for BPMS, you should be aware of the challenges before implementing a BPMS.
The employees are not aware of the benefits. When they are not a part of the change management, they are less likely to be enthusiastic participants.
The leadership lacks vision and commitment.
Selecting the wrong tool for process change without keeping in mind your business' unique requirements
The team handling the implementation lacks the experience needed for flawless execution.
The complex tasks are not adequately broken down and mapped.
Constant monitoring is lacking. The process has been launched and left to fend without proper monitoring, assessment, and tracking.
Looking at the process management solution in isolation and not aligning it with the entire business' strategic goals
There you have it!
Automation holds the key to the transformation of businesses. BPMS is a part of the solution. It needs to be aligned with other technologies and strategies to bear fruit. The entire system, employees, management, and the BPMS system have to work in tandem. Once your business operations are automated, you can look forward to improving operational efficiency, productivity, and seamless interaction between employees, management, and clients.
If you want to achieve higher productivity and streamlined operations, Cflow is the best automation solution out there. It ticks every box in your ideal business process management solution. It is a no-code solution with a visual process flow builder, sets controls, and allows several stakeholders to access and analyze performance.
Get your workflows automated for FREE