Well-planned Digital Workflow Ensures Seamless Process Execution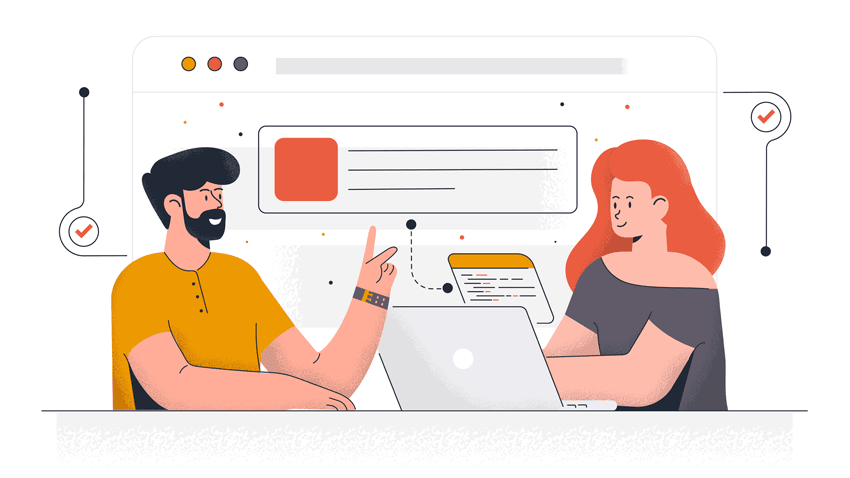 How well do you know your business processes? You'd be surprised to know that the top leadership is well-established, successful businesses do not know the finer details of their process workflows.
To have complete control and visibility into business processes, one needs to answer important questions like
What causes process bottlenecks
Why certain steps are delayed
Is the process aligned with overall business goals
Are there any repetitive steps in the process
A good workflow is one that provides deep insights into business processes. A well-planned and designed workflow streamlines business processes by eliminating redundancies and duplication. Improved visibility, communication, and control over the business process are some of the other advantages of process workflows.
Workflow Management
Workflow management involves the creation and optimization of process workflows in order to identify redundant steps and process bottlenecks.
Once the workflow is mapped, it becomes easy to identify repetitive tasks and automate them, and clear process bottlenecks. Three components of a workflow are
Stakeholders
Predefined steps
Conditions
Predefined steps are the framework for building the workflow. The start and endpoints of the process and all the tasks in between are described by predefined steps. Categorizing steps as automatic or manual can be done based on the predefined steps. These steps can be linear or branched or hybrid.
Stakeholders include all those involved in executing the tasks. Workflows assign specific tasks to specific people. In some cases, one stakeholder may be assigned to a group of steps in the workflow. In an automated workflow, the involvement of stakeholders is minimum.
Conditions are essentially rules that run a process. The conditions decide when a step needs to run and when it needs to be completed, and the next step in the sequence. Processes that involve several approval steps are entirely condition-based.
A workflow management process allows individuals to automate the business process so that human effort is minimal. The status of tasks is monitored at all times in a workflow, thereby, uncompleted tasks are identified and followed up automatically. Managers get an overall picture of the workflow and key performance indicators.
End-to-end workflow automation
Build fully-customizable, no code process workflows in a jiffy.
Must-have Features of a Good Workflow
There are some key features that a workflow must have in order that businesses to benefit from it. There are cases where even after a workflow is implemented the process continues to lag and show low productivity.
Inadequate analysis of existing processes before mapping a workflow is one of the main reasons why a workflow design fails.
A good workflow is characterized by:
Flexibility:
A workflow management system must be easy to create and modify according to changing work patterns. Workflows could be of various types and sizes. Some might have simple flow sequences, while others may have multiple interdependent flow sequences. A workflow must be able to adapt to the specific needs of your business.
Transparency:
Workflows must simplify existing processes and enable businesses to manage workflows more efficiently and effectively. All the stakeholders in the process flow must have access to information on task status, data, and documents. The workflow must issue notifications and alerts to respective persons about task status in case action is pending from their end. Good workflows must provide easy access to information to all the stakeholders.
Controlled access:
Workflows must be transparent, but at the same time, access to information must not be given to all stakeholders. An ideal workflow must clearly define who does/accesses what. Access control is an essential feature of a good workflow.
Strategic KPIs:
An ideal workflow enables you to monitor key performance indicators. What is working and what is not – one should be able to evaluate the performance of the workflow easily.
Cloud-based:
Workflows must be easy to access from anywhere, at any time. Cloud-based workflows are cost-effective, flexible, and scalable as per business requirements and growth. Cloud workflows can also be easily accessed from multiple devices.
Flexible and transparent pricing:
The workflow management system must come with a flexible and transparent pricing policy. There should be no hidden costs or unannounced price changes.
Visual form building:
Workflow management systems must be easy to build and use. A no-code, visual form builder enables even a non-technical person to build a workflow.
Cflow is a powerful workflow automation software that automates your processes within minutes. This system is packed with a rich feature set that empowers businesses to optimize their process workflows easily. Cflow is a cloud-based no-code solution that can be easily designed and used.
Conclusion
Reduced wastes and operating costs are possible with a good workflow system. Apart from overcoming the drawbacks of a manual process, an automated workflow management system provides several advantages.
Investing in a good workflow system like Cflow enables better business outcomes through optimized operations. Freedom from manual, outdated process workflows begins with Cflow. Sign up for a 14-day free trial to be bowled over by our feature-rich solution.
What would you like to do next?​
Automate your workflows with our Cflow experts.​
Get your workflows automated for FREE
---