10 Best Sharepoint Alternatives in 2023!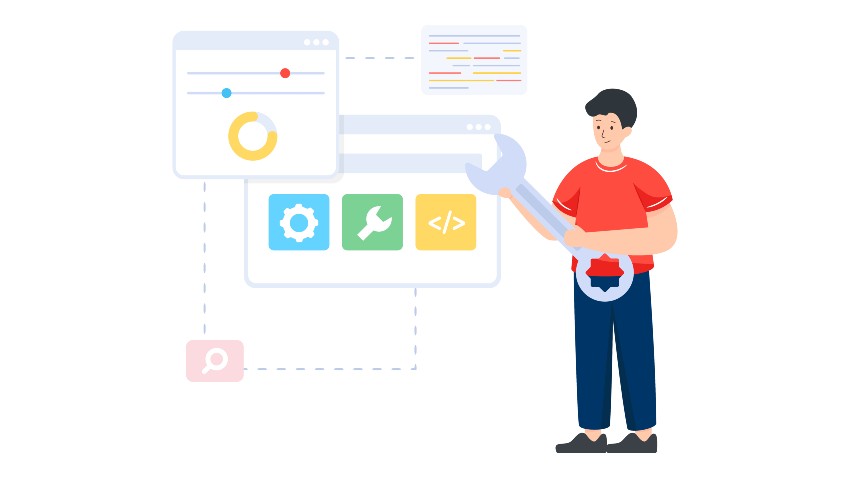 Sharepoint has been the go-to solution for many businesses for document sharing and collaboration for years (around two decades). It is said that more than 80% of Fortune 500 companies use Sharepoint for various purposes like document sharing and management, content management, project management, etc., in some capacity.
When Microsoft launched Sharepoint in 2011, it was the first of its kind to entail features like seamless collaboration, version control on Excel and Word, workflow management, intranet development, and more in the document management space.  Sharepoint offers many features of intranet and content management systems to entail seamless project and document management. 
As per the Sharepoint consultant Jason Masterman, "Sharepoint has been the customer's choice as they own it"- i.e. you can use a Sharepoint application to create or build custom solutions that fit flexibly into any organizational requirements.
For instance, with Sharepoint, you can create an application that allows you to build unique data forms for your company. This can be utilized as a separate solution in any of your organizational workflows to display the data input from that form.
Though Sharepoint is used by over 190 million people worldwide and the company owns around 88% of document management space, surveys predict that only 11% complete a successful Sharepoint project. Do you wonder why? It is because not every business requires strategic technological advancement every time.
Sharepoint's enriched (unneeded most of the time) feature set is overwhelming, which increases the confusion and makes it more cumbersome to implement and handle. Technological evolution has provided us with many alternate options to delve into as a remedy for Sharepoint's ills. This write-up lists out a few  Sharepoint alternatives that may be similar to or better than Sharepoint's features and functionalities.
What is Sharepoint?
Sharepoint is a document management and collaboration tool launched by Microsoft in 2001. Sharepoint has dominated the digital space for more than two decades with its features of robust document management, extensive workflow automation, and seamless integration.
Businesses have been using Sharepoint as a business intelligent platform for cloud-based document management and collaborative tools for creating intranet portals, team sites, and Content Management Systems (CMS) depending on their needs.
Sharepoint has been a go-to tool for organizations for years to seamlessly share information, coordinate tasks, and foster teamwork and collaboration.
Why Would You Look For A Sharepoint Alternative?
Undoubtedly Sharepoint has evolved from being just a part of Microsoft Office to a web-based document management and collaborative tool. Being a strategic technological advancement, it offers enough features (just about all things to all organizations yet rarely it is used). But this over-enriched feature set is hard and complex for organizations making them overwhelmed to understand their capability and use them in their workflows/use cases.
Sharepoint with all its features to suit everything in an organization is in a way too much as there is a higher possibility of simple tasks exploding into an unmanageable network after implementation. Meanwhile, organizations find themselves spending hours and hours to get that simple job done with Sharepoint.
This makes more straits in organizations that are already looking to streamline their chaotic business process. Their complexity in implementation imposes a vast array of process interdependencies which will impact end-user experience, and cost affecting performance and usability. Simple workflow tools are always the user's choice which Sharepoint is not.
But business workflows are unique and evolving and every use case doesn't necessarily require utilizing all the features. Implementing a technology-intensive tool like Sharepoint will further elevate the confusion in their business environment.  Sharepoint, despite providing immense features, organizations find it incompatible with their needs.
The tool is more complex to set up and deploy and provides a huge set of unnecessary functions which increases your cost and lacks integration support too. So why pay a hefty price and be on a learning curve with Sharepoint usage when there are multiple Sharepoint alternatives in the market that provide similar and easy not better sets at reduced or free of cost?
Top Alternatives for Sharepoint
1. Cflow
Cflow is a workflow automation platform with extensive customization options. Our feature-rich platform is versatile and can cater to a wide range of functionalities like workflow automation, centralized cloud-based document management workflow, visual form builder workflow, intuitive analytics, and reporting with a user-friendly interface and dashboard. 
With Cflow being a No-code workflow solution, the entire team can actively engage with their workflows through the easy and simple-to-use user interface. The visual user interface makes it easy to design and deploy workflow solutions. You don't require a dedicated IT team for such things with Cflow and it is simple to navigate, integrate, and collaborate with other systems.
Other features like custom form creation, dynamic approval workflows, data capture functionality, and insightful reports make it the best Sharepoint alternative for sure.  Moreover, the tool is simple to use and handle and comes with an affordable price range. If you prioritize simplicity, and real-time collaboration, Cflow should be your go-to Sharepoint alternative.
2. Confluence:
Confluence is a project management tool developed by Atlassian and is quite popular for its collaboration feature. Confluence was designed for teams that require a safe and dependable platform for real-time project collaboration.
Advanced search functions, collaborative document/content editing, and bespoke workflows are the explicit features of confluence. This tool also has templates for everything from project management and strategic plans to email marketing and more. 
Confluence is a cost-effective solution for small enterprises and startups with a centralized document repository. The integration with other Atlassian tools like Jira is a note-worthy feature of Confluence. It is relatively expensive from other Sharepoint alternatives but best suited when you handle huge volumes of data. Confluence is the best choice for knowledge base and project management.
3. Source by IC Thrive:
Source is a cloud-based intranet system that assists businesses in automating business operations and collaborating on work projects. The system is intended for easy implementation and scaling.
This tool helps growing organizations by providing a plethora of out-of-the-box capabilities such as e-learning courses, which may be great for onboarding new staff or conducting online training. Help desk ticketing, document editing, and shared calendars are other important and remarkable features. 
The source is highly collaborative and is a highly customizable intranet portal. This tool promotes employee engagement as it encourages features like forums for news feeds and the community. When a prebuilt intranet is needed in your organization, go for this tool. E-learning modules, desk support ticketing, and shared calendars are other notable features of Source.
4. Google Workspace
Google Workspace formerly known as G-suite is a tool commonly used by over 1 million organizations. The Google Workspace is enriched with many productivity tools that can be used by businesses of all sizes. The document sharing procedure is so simple making it an integrated collaborative tool. 
Google workspaces are so popular that every enterprise depends on their productivity tools like Gmail, Google Docs, Sheets, Drive, Forms, Chat, etc. for their daily business activity to be accomplished without requiring complex workflows. This business suite is a cheaper Sharepoint alternative than other competitors.
It offers almost all the features for free so it is hard to make users buy it. The tools offer comprehensive functionalities that foster a collaborative environment i.e. your team can work together on documents, sheets, and presentations.
5. Box:
Box is a cloud-based document management and file-sharing solution. This SharePoint competitor offers safe file storage, mobile sync, version control, and many customization options.  You can even define your criteria for automating tedious tasks based on your requirements. It does not provide options for editing documents by external users and for offline access while it endorses secured content management. 
This tool has robust security features and unlimited storage. This tool integrates well with Microsoft 365 and other third-party applications. When compliance and data security are your priority, Box should be your choice.
End-to-end workflow automation
Build fully-customizable, no code process workflows in a jiffy.
6. Alfresco
:
Your organization will operate more efficiently if every staff understands how to use the tools implemented in the environment. We know that this is addressed by effective training programs and you have to worry no more about those sessions as Alfresco takes care of them. Alfresco is an open-source platform that outshines Sharepoint with its storage and training capabilities. Alfresco also focuses on providing exceptional customer service and personalized services. 
7. Huddle:
Huddle helps you share files and manage your projects with the highest degree of security. This tool is very easy to deploy and takes only a few minutes to organize workflows. You can collaborate on projects even with your external partners. It is simple to use and known for its security-enriched feature set making it a good choice for large and government organizations.
You have complete control over who on your team has access and editing rights, with Huddle. Team members may access saved files from practically any mobile device, allowing them to refer to information at any time. It offers robust security features, including granular permissions and encryption, ensuring data protection.
8. Samepage:
Samepage serves as a unified platform for project management and team collaboration encompassing the benefits of many productivity tools/platforms and helping your team save lots of time. It is a tool that helps you store and access data with ease and fits businesses of all sizes.
Document sharing, task management, and integrated video conferencing are the extensive features of Samepage to promote streamlined teamwork. It offers a user-friendly interface and is compatible with IOS, Android, Mac, and Windows. The free package can cover up to 10 teams and only big organizations pay to make use of it. 
9. Glasscubes:
Glasscubes shows similarities with Sharepoint in document management and intranets, but it stands out to be a Sharepoint alternative by emphasizing simplicity in setup and use. This tool allows users to set up and deploy the system on their own and caters to offer facilitated training which can take up to a day. Centralized space for discussions makes it a powerful collaborative platform and declines the dependencies on IT support.
10. Igloo Software
This tool aids in enhancing user productivity with an inbuilt team directory, and internal policies, and everyone can get access to tasks and files stored online. Users can share information, provide real-time status updates, schedule tasks and events, look for internal subject matter experts, manage projects and procedures, and more with this feature-rich intranet software package.
Igloo is a collaborative platform that uses social media platforms like blogs, forums, and wikis to foster participation and encourage teamwork among colleagues. This also aids as a knowledge-sharing platform. The extensive feature set of this software stands out from the crowd with easy customization and file sharing, an online employee directory, international calendars, and business process management. It also offers easy integrations with Windows and Microsoft 365.
Wrapping Up
An organization is more likely to succeed when it is capable of driving seamless collaboration and efficient knowledge sharing. Every business environment has unique operations and associated workflows. You might be looking for a SharePoint alternative for small businesses or a solution similar to a free SharePoint alternative, go for a tool that fits your setup and aligns with your goals.
Even though the market is flooded with alternatives for Sharepoint, the capabilities that make others better would be their simplicity and project management capabilities. In that case, A solution that harnesses simple-to-use capabilities as a navigating and implementing strategy in organizational project management is, doubtlessly, Cflow.
We are not being biased here as you can experience these benefits with Cflow at an affordable cost. Sign up for the 14-day free trial now!
What would you like to do next?​
Automate your workflows with our Cflow experts.​
Get your workflows automated for FREE
---