Cflow More Powerful with Zapier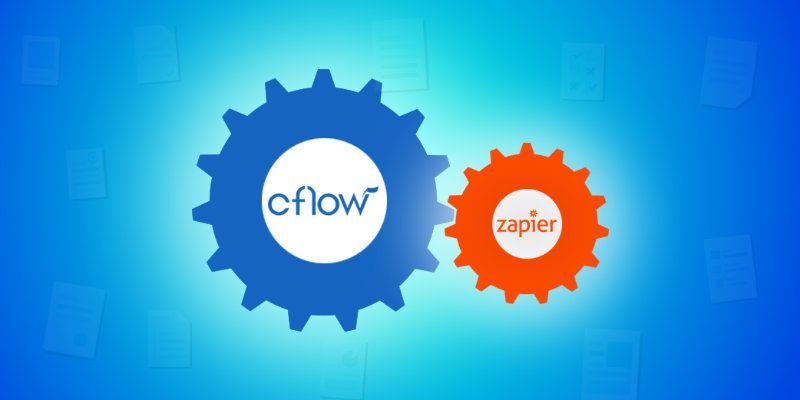 Cflow is getting better at what it does, as our cloud-based workflow automation software comes out with more integrations. Using Cflow with Zapier is now easier, more reliable, and comes with a bunch of great templates to get you started.
Zapier is the most powerful and widely known third-party software that connects hundreds of apps. It provides a connecting platform so that you can bring your two favorite apps together even when their developers don't provide native support.
At Cflow, we always strive to provide our users with more choices than they need. We chose to integrate with Zapier so that you can seamlessly connect Cflow with many popular apps like Gmail, Google Sheets, Slack, and Wufoo.
How can Cflow-Zapier integration help you out?
Easily automate your workflows – Cflow is a powerful workflow automation tool to help automate business processes and allows you to dramatically improve productivity and make efficient use of your employees' time.
Third-party app integration – Cflow is now out of beta in Zapier. You can now connect Google Sheets, Slack, Wufoo and 100s of other apps with Cflow seamlessly and easily share information and stay connected at all times.
End-to-end workflow automation
Build fully-customizable, no code process workflows in a jiffy.
Reliable, robust platform – When we started off on Zapier, we had mostly data coming into Cflow. But now we have an efficient 2-way transfer of data back and forth and has made our customers truly love the power of Cflow and ease of Zapier.
Great templates to choose from – With a number of pre-built Zaps (Zapier templates) to choose from, it's easy to integrate Cflow with other apps! Save your workflow to Google sheets, create Wufoo form entries and transfer them to Cflow or add new Slack messages to your colleagues.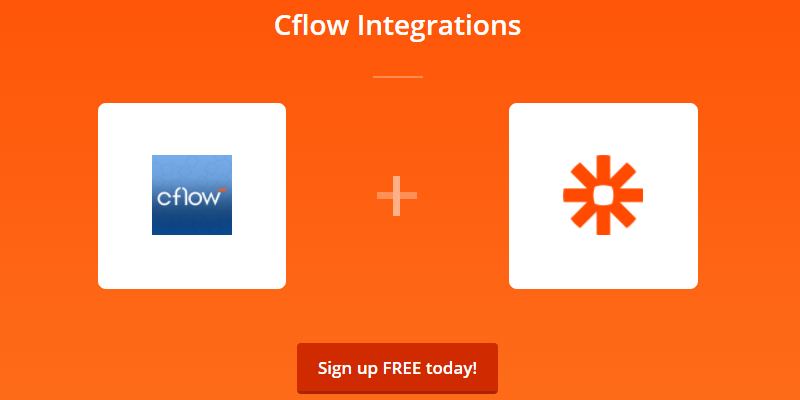 Start Using Cflow on Zapier Today!
Now, that you have understood the great benefits of using Cflow with Zapier, it's time to download the latest version of the app and start using it.
We are looking forward to your feedback and suggestions to improve as you use powerful Zapier features to make the most out of Cflow's workflow automation feature.
What would you like to do next?​
Automate your workflows with our Cflow experts.​
Get your workflows automated for FREE
---