Healthcare Workflow Management | How Automation helps Hospitals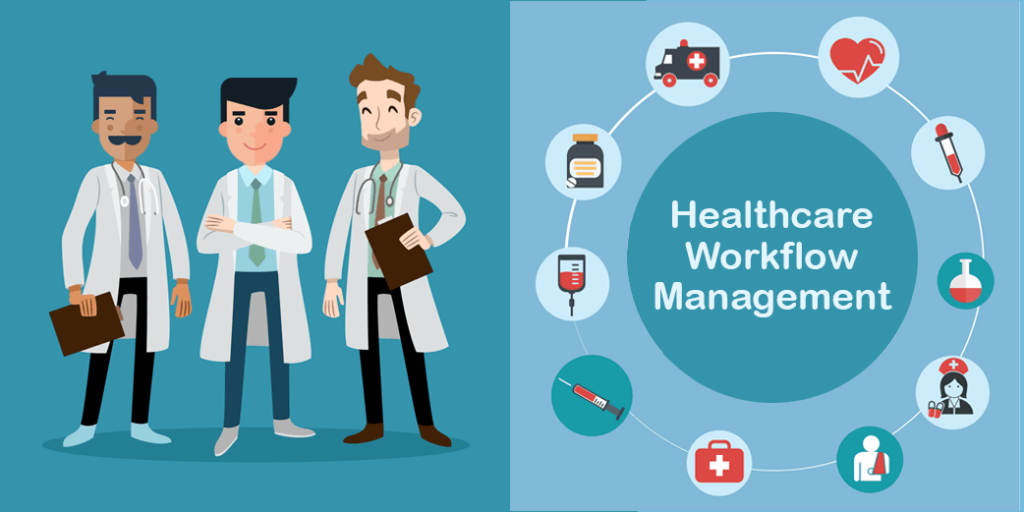 Before venturing into how automation software for healthcare workflow management can contribute to hospital processes, it is vital to know how the U.S. healthcare system works.
Medical billing could be an expensive affair for an individual and it is mandatory to have an active health insurance policy. The person can get treated by a certified doctor and provide them with their insurance number. The medical practitioner is expected to submit his claims to the insurance provider and it is considered accounts receivable in the medical sector.
Commonly known as the Copay, the system allows people to get medical treatment without being burdened by excessive billing as their insurance company will take care of the costs involved in it.
Welcome to Jordan's Office
Jordan is a doctor who shares his office space with two others, Dr. Kevin and Dr. Geller. They treat patients in the same building where Dr. Kevin is an eye-care specialist while Dr. Geller specializes in skin treatment.
Every day when Jordan walks to work, he finds that his fellow doctors have a much better, more organized workflow while his clerk Ms. Potts finds it difficult to handle everyday tasks. When he finally had the chance to catch up with Dr. Kevin, he questioned to know more about his secret to success and learned everything about healthcare workflow management using workflow automation software.
Healthcare Workflow Management and Benefits
Jordan went through the everyday processes that take place in his office and understand how workflow software can be used to streamline tasks.
Appointment follow-up – An essential phase in every doctor's office where patients who fix an appointment should be sent reminder messages and calls so that they visit the doctor as planned.
Checking insurance eligibility – When a visitor fixes an appointment, it is mandatory to request their Copay number and check their insurance eligibility. The process ensures treatment can be provided up to the approved limit and inform the patient in case they have to pay something out of their own funds.
Claim processing – Every time a patient is treated, Dr. Jordan should write a prescription and the treatment done. It is usually recorded by his clerk and forwarded to the insurance agency for the claim.
Pending claim – In some cases, the patient may have exceeded his or her limit which is when the doctor's office has to follow up. The claim should be forwarded to a collection agency when they can't get the payment from them.
End-to-end workflow automation
Build fully-customizable, no code process workflows in a jiffy.
Introducing Automation in Everyday Healthcare Processes
Dr. Jordan realized that what he was looking for is automation software for his healthcare workflow management. The program would be useful for every activity in the medical center will be uploaded to the cloud, making it easier to forward it to Copay, keep track of appointments and make insurance claims.
The software will also have a database that makes it easier to keep track of a patient's records, and previous claims and to avoid hiring a collection agency as Dr. Jordan can instantly check their eligibility before confirming a person's appointment. The software of his choice was HIPAA (Health Insurance Portability and Accountability Act) compliant making it easier to implement and use to streamline his workflow process.
Cflow is a workflow software you are looking for if you are like Dr. Jordan working in the medical industry and need to check on your patients and insurance claims and provide documents to insurance companies to get your accounts receivables. It's easy to create as many workflows as needed and the cloud-based solution makes it all the easier.
What would you like to do next?​
Automate your workflows with our Cflow experts.​
Get your workflows automated for FREE
---