Business Process Documentation – What it is, Benefits, Importance, and Best Practices
As your business grows, things become more inevitably complex. You will have more people, more tasks, and processes that need to be managed efficiently. It may sound daunting to rethink how your business works. But well-maintained process documentation is bound to provide you with some significant efficiencies. Process documentation is the first step you should take to manage the complexities of the business. Formulation, evolution, development, and execution strategies for documentation differ from one project to another and are unique to each organization.
Each project or company has the potential to provide further insights into the perplexing subject of their company's performance but differently. There is not a specific "blueprint approach," but each documented process has something to contribute to your organization's productivity enhancement. Therefore, business process documentation is of immense importance to strengthen a company's growth.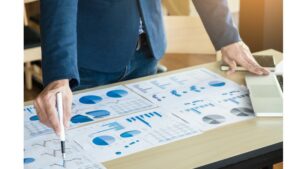 What is Business process documentation?
The American Production and Inventory Control Society (APICS) defines a process as "a series of planned actions or operations" and defines process documentation as the "graphical representation of a process." To put it simply, it is the process of precisely capturing and creating a descriptive document where you map out all the critical tasks, plans, concepts, information, and processes using images, text, and symbols. This document will provide you with the necessary steps for completing a business process documentation in an ideal environment and helps the company to keep moving forward without re-exploring old conversations and discussions.
Why do you need it? The process document is different from technical communication as it contains unique baseline rules and a roadmap. If you have an ideal business process documentation, you can see the status of your organization's performance and identify the areas that need improvement. With its strong correlation with process quality, documenting tasks done more than once by multiple people helps you to revise your processes as you go along and maintain consistency.
This blog will help you comprehend the importance of business process documentation, its benefits, and best practices. Especially if you are a startup, it is essential to know all about process documentation to maintain the momentum as your business operations grow.
Business Process Documentation and how to create one?
The following steps will help you comprehend how to document business processes. The steps are as follows:
Step 1: The first and foremost thing you need to do is identify all the processes you will document. You can do this by identifying the purpose of each process that will benefit your organization. Upon identifying the processes, you should provide a brief description.
Step 2: Here, you should define the scope of the processes where you need to provide a short description of what is included in the documentation and the outcome of the process.
Step 3: You should set well-defined boundaries. What is the starting and ending point of the process? What is the duration of the process, and what caused the process to begin? All these boundaries need to be defined in detail.
Step 4: You need to establish what will be the result of the processes once they are completed.
Step 5: Identify and list all the resources needed to complete the processes.
Step 6: Upon identifying the resources needed for the processes and the outcome of the process, you need to conduct brainstorming sessions with those responsible for each of the process steps. Here you need to gather all the relevant information on the processes from the beginning to the end. You can start with what triggers a specific process or define the result and trace it back to the process's starting point.
Step 7: A process flow is created using the steps you come up with during the brainstorming session, arranged in sequential order. You must keep the number of steps to a minimum to avoid complexity. If a process includes more than one step, try listing them under the main step.
Step 8: You need to list all those involved in the processes and their roles. It would be best to describe their jobs rather than briefly mention their roles. Moreover, you need to be considerate in the documentation to make it as simple as possible such that any employee with proper knowledge can understand.
Step 9: You can improve the readability of your documentation by visualizing the process steps. You can use a flowchart for easy identification of the processes.
Step 10: A business process may not always occur as planned. So, any exceptions in the process need to be noted and established how they would be addressed.
Step 11: Adding control points might help you mitigate any risks that could occur in any of the process steps. It will also be helpful for the process owner while monitoring the overall process.
Step 12: Finally, you need to review the process by gathering all the individuals responsible for the process based on the flowchart you mapped. You need to identify if any steps are missing and if everything is in order. Once the review is done, you can test the process.
Why is it Important?
Business documentation being the roadmap for an organization, it is essential for gaining better insight into how your organization is functioning. In addition to this, an exemplary process guide helps you understand all the inner workings of your organization. If you don't document the processes when someone is redesigning it, chances are someone might keep repeating it. Furthermore, if an employee leaves, all the process knowledge leaves with them and is lost if not properly recorded.
Proper business process documentation helps you to learn how your team members collaborate. In general, a client will be handled by multiple people in a team. Each member must share what is happening with the client and discuss it regularly. All the team members should know what the client is working on and where the client is at each process stage. Each team member has a specific role in the process, and documentation will provide a clear picture of how to maximize the process quality.
Documenting business processes can help you, especially when you are hiring new employees. When there is proper documentation, it helps the new employees to have a smooth transition during onboarding and facilitates efficient formal training. Moreover, it is pivotal for ensuring smooth communication, which is the heart of any business. Business process documentation helps maintain legal and accreditation compliance with its many purposes.
Best Practices of Business Process Documentation
Establishing a solid documentation process enables your company to have a firm competitive edge in the market. Moreover, business documentation shows how committed and dedicated you are to your customers and prospects. Process documentation is also an efficient way of assisting your company's staff in doing the job.
Process documentation eliminates operational ambiguity. Documentation provides the needed transparency to potential buyers on the tangible assets that your company has created. They know what they are buying, and the documentation makes it much more manageable. You can articulate the necessary interventions happening in your organization where you can coordinate, and manage requirements, financial arrangements, and human resource development policies.
A value chain is the backbone of process documentation, and it needs to be clearly illustrated using the stream of activities and processes involved in each phase. Many companies utilize Michael Porter's value chain to strategically break down their organizational activities into relevant pieces that become easier for documenting. Furthermore, a company must understand its business objectives and focus on showing the value gained in each process rather than showing the work areas or departments. Use relevant documentation tools and meet the right people at meetings to enhance the mapping process and identify areas of weakness for potential improvements.
Keep in mind that the process documents you create need to align with the company's future plan. Furthermore, it is essential to spend adequate time on the documentation and provide sufficient information for the documentation process. As mentioned earlier, communication is crucial for establishing proper business documentation. All the departments in management should commit to and support the process documentation to make strategic improvements for the organization's growth.
Merits and Demerits of Business Process Documentation
| Merits | Demerits |
| --- | --- |
| Business process documentation is an investment in scalability, partnerships, and good practices. | There are certain demerits of business process documentation as you reap the benefits. |
| You can reap several benefits from process documentation, and it makes your effort worth your time. | The main disadvantage is that the process documentation takes a toll on the employee's time and overall economic cost. |
| Using the process documents, you can quickly improve your company's productivity by making timely changes. | The person who drafts the process document may not always be aware of all the processes. They may not understand it completely. |
| It improves security and acts as a learning tool, especially for new employees. | Once started, the process documentation needs to be done regularly; otherwise, it will affect the utility. |
| It provides a unique context for each process and makes outsourcing much easier. | Documentation might delay a project and drafting and maintaining process guides require additional costs for big projects. |
Types of Process Documentation
There are different types of process documentation formats:
Process maps
Business rules
Activity descriptions
Flowcharts
Work Instructions
Walk-throughs
Entry and exit criteria
Roles and responsibilities
Training manuals
Checklists
Outputs
Company's policies
Onboarding documents
Video tutorials
White papers
The entities mentioned above are some general process documentation types used by various businesses and organizations. The documents prepared should be accessible to all the employees from a central location. This location should act as an internal knowledge base that can quickly identify the employees as and when needed.
Approaches and Software Tools Used for Business Process Documentation
Approaches
Among the several different process documentation approaches, the Agile and Waterfall methods are the most adopted, especially in the software and IT industries.
The Agile approach is used when there is strong teamwork and close collaboration with stakeholders and customers. This approach is used when there is flexibility and the ability to make quick decisions to respond to sudden changes. The Agile approach's fundamental building block is its iterations – each process is treated as separate iterations, including the planning, analyzing, designing, development, and testing stage. Using this iterative approach, you don't need to develop comprehensive documentation in the beginning. Moreover, managers need not plan much in advance since the process can change as it evolves. One of the main advantages of this approach is that there are improved levels of communication between customers, managers, and stakeholders. In a 2021 survey report, it has been found that around 94% of the companies have been using the Agile approach for the past 3-5 years and 65% of the companies say that they have experience with Agile for more than five years.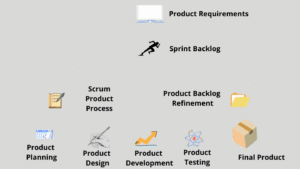 Steps in the Agile Approach
In contrast to the Agile approach, the Waterfall approach is a linear method, otherwise called a linear sequential life cycle model. This approach is used when each phase of the development stage can be defined as distinct goals. Teams that use this approach spend a considerable amount of time in the product planning stage in the beginning. They tend to create an extensive working plan including all the main goals and objectives till the end. Moreover, they make detailed documentation before beginning the actual process. This approach is suitable for small processes where there are minimal no changes as it evolves.
Which one is better? There are some key differences between the approaches, and they must be chosen based on the company's requirement for process documentation. Agile is an iteration approach, whereas Waterfall is a linear approach. Agile allows more flexibility in adapting to how the process evolves, but a Waterfall is a well-structured methodology. The product testing phase generally happens concurrently as the product is developed. The Waterfall approach is sequential and comes only after the completion of the product "build" phase. As mentioned earlier, the difference in flexibility allows the Agile team to respond to any changes happening in the process effectively. But in the Waterfall approach, since it is a well-planned structure, there is no room for any changes once the process starts.
Moreover, the Agile method works well with fluctuating funding of materials and time. In contrast, the Waterfall approach collects all the risk-related information at the beginning of the process. It helps in reducing the organizational risks by fixating on fixed-price contracts.
End-to-end workflow automation
Build fully-customizable, no code process workflows in a jiffy.
Software Tools
Software documentation contributes to the efficiency of the workplace, and it plays a vital role in the modern business environment. It is a form of documenting the processes in both print and online media with the help of suitable software. Technical writers in each organization are generally responsible for establishing the business process, and these documents add significant value to the company's products. Over the years, software documentation has evolved to take up complex documentation and aims to provide valuable technical process guides for the users and employees.
If you want your company to prepare process guides, you mustn't stick to the traditional ways of documentation. Instead, you use visual elements and compelling images to enhance its readability. Here are some of the tools you can employ for creating process documents in any format for better retention.
Video and screen-sharing tools can be used for creating step-by-step process instructions happening in a process. The visual interpretation would help both the employees and the users have a clear perception of what is happening and better insight into future operations. Some of the available tools generally used by businesses include Camtasia, Loom, ScreenFlow, etc.
Flowchart tools can be used to create visual representations and diagrams, such as treemaps, tables, flowcharts, and much more. Such tools provide stakeholders with a vivid depiction of all the essential details that they can immediately understand. Some of the flowchart and diagramming tools used by the companies include Smartdraw, Lucidchart, Miro, etc.,
Document collaboration tools help stakeholders easily understand the process documents and provide timely feedback for further improvements. Some of the document collaboration tools available include Google Docs. Bit.ai etc.,
There is knowledge base software that efficiently houses all your process documents and helps in overall managing of the process guides that you create throughout the years. This software can be easily integrated with your internal knowledge base, where employees can easily access them. Some knowledge base software used by companies are Notion, Helpjuice, Guru, Tettra, etc.,
When you want to teach a new process to employees, then Digital adoption platforms (DAPs) are the most effective option to choose. It makes it easier for employees to grasp all the essential details quickly and makes it more interactive. Some of the DAPs generally used by companies are Intercom, Walkme, Appcues, Intercom, Whatfix, Pendo, etc.,
How can Cflow enhance your Business Process Documentation?
Business process documentation is never a lost cause, and there is nothing to dawdle about it. Consistency in business operations is the key to an organization's growth and survival. It is difficult to achieve, but how do you know what is happening in your company if you don't document anything? Therefore, you can standardize your business operations through process documentation.
Cflow is a workflow automation software with incredible features for document management. As a good workflow program, Cflow is designed in such a way to reduce your work and stress in business process documentation management. Whether your process guides are created manually or digitally, you can quickly scan and store them using Cflow and manage them online. Moreover, the documentation features in Cflow allow you to manage your documents online and access them effortlessly offline in case of internet issues. You can easily create process documents and always organize them. There are many more customizable no-code workflow and documentation features that you can know by Cflow.
Get started with Cflow and enhance your process documentation.
Get your workflows automated for FREE