Vendor Relationship Management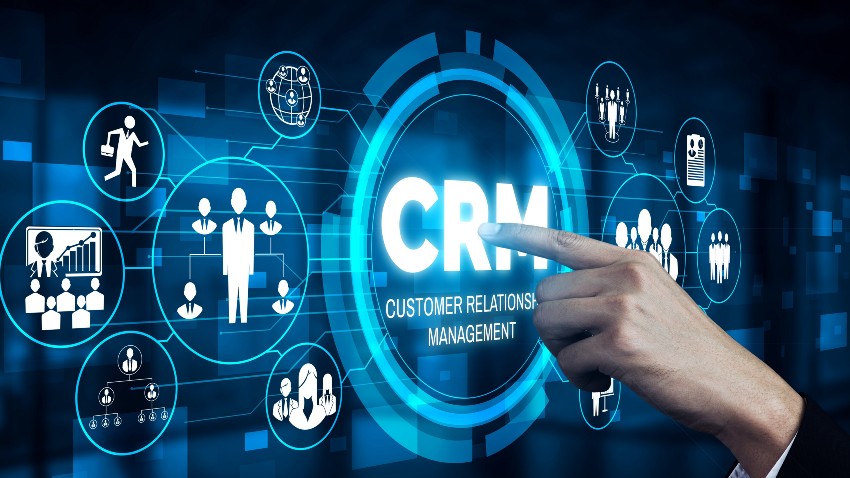 Vendors play a significant role in determining your company's success. So, having the best tools and strategies for vendor relationship management helps your company build strong vendor relations and strengthens your company's performance. However, failing to have sound vendor relationship management practices will negatively impact your company's performance. Therefore, good vendor relationships will result in enhanced customer satisfaction, better quality, and service, and reduced costs from the vendors.
In this article, we will be discussing in detail how a company can manage vendor relations, vendor relationship management strategies, and vendor relationship management best practices regardless of the size and function of your company. Vendors perform well when there is an excellent client-vendor relationship. Good vendor performance helps companies save time and money. So, your company must maintain a long-term relationship with the vendors.
What is Vendor Relationship Management?
Vendor relationship management (VRM) is a section of business enterprises where the companies use a set of tools and software which are responsible for managing the relationships with the vendors. Using VRM, the company can plan and execute the timeline and the milestones of the vendors and establish a mutually trusted agreement to achieve a common goal. Further, establishing a strong VRM can enhance customer-vendor relationships along with the buyer-vendor relationship. This is achieved through well-planned strategies and regular communication with the vendors.
Understanding the Dynamics of Vendor Relationship Management
To better understand the effectiveness of well-planned vendor relationship management, let's consider the use case of Walmart, which is one of the leading industries with innovative vendor relationship management practices. Walmart created its own vendor-managed inventory system by partnering with its manufacturers, allowing the vendors to access the sales data freely. This helped its vendors to anticipate the product needs better and plan their production accordingly. The successful growth of Walmart over the past 30 years is an indication of a well-planned VRM.
Even though the success of Walmart cannot be solely credited to its vendor management, it is undeniably a crucial factor. The business Walmart is a vast network of extensive relations with manufacturers, distribution hubs, and other factors which keep the price of their products at a minimum. Maintaining such an extensive vendor base would be difficult without proper VRM practices. Even small and medium-range enterprises can also benefit from a well-planned VRM.
How to Improve Vendor Relationships?
Now you may wonder how to improve vendor relationships. For your business to be successful, you need to have a strong team of vendors and partners on your side since these external sources help you with services such as logistics, finances, materials, and much more. Companies need to build strong vendor relationships to improve cooperation and support among vendors and partners and establish healthy and happy relationships. Here are some ways you can strengthen your vendor relations.
Successful selection of vendors
The first step for a long-term vendor relationship is to select vendors wisely. You need to ask certain questions: Can the chosen vendor perform well within the company's compliance requirements? Will they be able to provide the required products and services for an extended period? Does the company feel that it can associate with the chosen vendor and feel comfortable communicating with them regularly?
Here is where your partners come to the rescue, as they can provide a potential list of vendors and references who could be compatible with your company's standards. Successful vendor relationship management is more than just the price of the products and services. You need to ensure that the vendors are compatible with the company's ethics and work style from the beginning.
Frequent communication
It is essential to maintain regular communication with the vendors in the same way a company interacts with its employees to work effectively. You need to ensure that the vendors have a minimum of one regular point of contact where they can update their schedule, changes, order issues, product and service needs, and any other things that they need to bring to the company's attention.
One way of easy communication is to use vendor relationship management software specifically designed to integrate with your company's network. Also, the vendors can utilize the platform for enrolling their activities and creating specific groups within the platform where they can communicate in a safe and secure environment.
End-to-end workflow automation
Build fully-customizable, no code process workflows in a jiffy.
Extensive training
In addition to communicating on a regular basis, your company must conduct periodic comprehensive training for both the employees as well as vendors. This training process will help those working in your company better understand the company's goals, requirements, and concerns and give them an idea of where to focus during their work.
The regularly scheduled training can also help vendors and partners be updated about the changes happening inside your organization concerning regulations and guidelines. After setting up the vendor relationship, it is essential to maintain follow-up scheduled training every few months.
Being supportive and understanding to the vendors
A company's vendor relationship is ideal, depending on trust, mutual respect, and understanding. However, many problems could arise during the service period. It is essential that the company is supportive and understanding of the vendors and their services.
Like your company's employees, the vendors you select are experts in their own industry and often have their own unique ideas. They share their perspective based on the fact that the company would benefit from it. Therefore, if you have meticulously chosen the vendors based on their reputation, you could trust their ideas in a time of crisis and show your support.
Vendors have their own goals, aspirations, and guidelines like your organization. While working with the vendor, your company can also offer necessary solutions to help the vendors get out of a sticky situation. Mutual support can be beneficial for both the buyer and the vendor.
Vendor Relationship Management Best Practices
Being an important part of supply chain management, vendor relationship management also deals with the customer-buyer relationship. There are several ways procurement executives can adopt to have effective vendor relations.
Reducing procurement costs
You can use specific vendor management tools, which allows you to create a trusted, holistic, and centralized view of vendors where the master data can be fueled and integrated with the company's network. The company can have a 360° view of all the information concerning the vendors and their products. This can significantly reduce the cost of managing vendor information. Some companies save millions of dollars by automating and streamlining their vendor management, providing the procurement team complete visibility over the total spend per vendor. This knowledge can help companies to negotiate the pricing and payment with the vendors effectively.
Mitigating risks
Identifying critical vendors and working jointly in developing market insight using analytical tools and business intelligence software can help in monitoring the up-to-date vendor data, including their financial and legal activities, which can help the vendor relationship management team to analyze the potential risk and compliance of the vendors before entering into a long-term contract.
Enhancing operational efficiencies
The operational efficiency of the vendors can be monitored using vendor management tools that track and streamline vendors' lifecycles, their performance, the quality of their products and services, and their workflow, which are critical factors for improving the company's overall efficiency.
Test the waters
With trusted vendor relations, the company can try new opportunities by entering new markets by accelerating vendor onboarding with automated processes. Using proper vendor relationship management tools, the company's agility can be improved, and partnering with a suitable vendor can enhance its performance in the market from time to time.
Conclusion
Regardless of its size, every company worldwide says that managing the vendor ecosystem is one of the biggest challenges they face. With technological advancements and AI blooming in the market, the worldwide revenue from customer relationship management tools and vendor relationship management software is expected to constantly increase over the next few years and reach $40 billion by the year 2023. Companies use vendor relationship management tools to manage their vendors effectively, thereby improving their return on investments and performance. Therefore, the choice of workflow automation is critical for a company's success.
Cflow to the rescue! A powerful cloud BPM with the ability to automate workflows within minutes. It enables key procurement KPIs, eliminates process redundancy, enhances vendor relationship management, and many other features. Try Cflow and signup for a free demo.
What would you like to do next?​
Automate your workflows with our Cflow experts.​
Get your workflows automated for FREE
---