5 Ways Team Workflow Management Improves Productivity and of Work Teams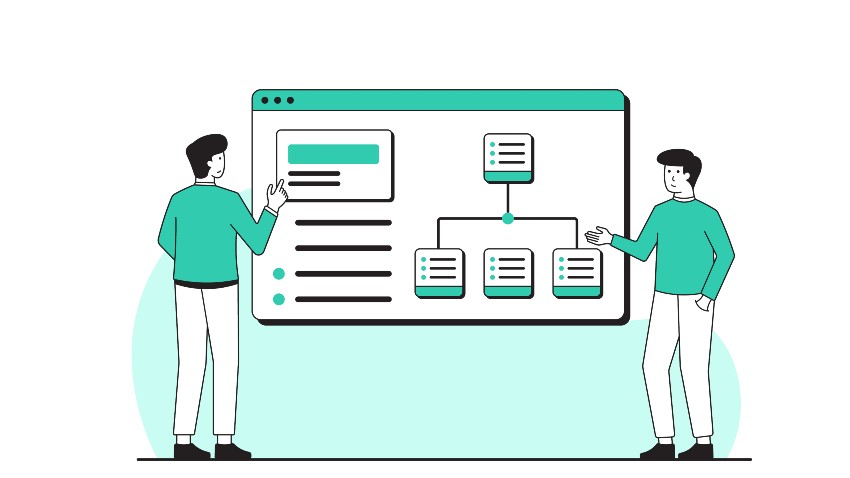 Siloed inefficiencies, the overlap of work responsibilities, delay in request approvals – is this the story at your organization? Organizations that are still following archaic work processes end up wasting resources on unorganized and ill-planned work processes. Team workflow management solutions enable businesses to streamline and standardize their business processes.
A team workflow guides the team members to execute the assigned tasks on time so that there is no delay or overlap of duties and responsibilities. Having a standard workflow in teams ensures that processes are executed efficiently and completed on time.
Common Challenges for Teams without Process Workflows
As a team manager, you just finished planning a process. Just as you complete your planning, more tasks are knocking on the door, each task seeming to be of higher priority than the other. This clearly indicates that a solid team workflow management solution is needed to ensure that tasks are executed on time and in the order of their priority.
Productivity levels of a team are directly related to the work capacity of the team members. Work satisfaction of employees ensures that they work to their full potential. Engaging team members in meaningful and strategic work improves their work satisfaction. Work teams that engage in mundane, repetitive admin activities lose interest in their work. The lack of a streamlined team workflow is the main reason for low productivity levels.
Here are the common challenges faced by teams without a good workflow.
Losing productive work hours – work teams that spend their work hours on low-value tasks lose out on their productivity. Employee engagement is adversely affected when they are made to engage in unproductive work. Team members waste their productive hours on mundane activities, hence, lose focus on important strategic activities. Less time spent on productive activities in turn brings down the productivity of the team.
More room for errors – labor-intensive processes are ridden by errors and inconsistencies. Most humans are susceptible to making 3-6 errors per hour. Such high error margins sabotage the business processes that run the business. Lack of a proper team workflow design results in increased errors and inconsistencies.
Training costs – without a streamlined workflow, the roles and responsibilities of team members are unclear. Lack of a proper onboarding workflow results in the employees not being familiarized with their roles and responsibilities. Some of the detail;s regarding the work environment may also be missed out during onboarding. This increases the need to train employees extensively to make up for the lack of proper onboarding. Extensive training incurs high costs for the organization.
Lack of accountability – each member of a work team must be clear on their role within the team. In the absence of a streamlined team workflow, the team members are not clear about their roles. When a particular task is delayed or missed out, it becomes difficult to find out who is accountable for manual business processes. Lack of communication in a manual workflow is another challenge faced by work teams.
The lack of a proper team workflow paves way for concussion and inefficiency in an organization. A good team workflow design ensures that all tasks are assigned to the right team member and are completed on time. The transparency and visibility within the process improvement with a good workflow.
Workflow Management and Team Work
In this age of digitization and globalization, business operations are no longer restricted by geographical boundaries. A good team manager can coordinate and arrange team activities so that team members stay on track and work collaboratively from scattered work locations. Where there is a process team there is a workflow. Workflow is essentially a set of actions or tasks required to get an assignment or project completed. Proper order of execution of tasks in a workflow is essential to complete a project/process successfully.
What is workflow management? Workflow management may be defined as the process of organizing, documenting, tracking, and optimizing the team's workflow so that desired results are achieved as smoothly and efficiently as possible. The following details are taken care of by workflow management –
* What needs to be done
* When does it need to be done
* How it needs to be done
* Who needs to do what
A team workflow is a sub-workflow of a main project workflow, and it is associated with a team. Team workflows are useful where there are multiple teams working on the same project and teams prefer working in their own ways.
The steps to creating a good team workflow are mentioned below.
Establish boundaries – the most important thing about team workflows is to define the beginnings and the endings clearly. Having a clear start and end to the team workflows helps clearly define them. Controlling workflows is easy with clearly defined boundaries. A consistent starting point indicates that the workflow is active. A clearly defined endpoint helps measure the success and efficiency of the process. Drawing boundaries helps you identify the outcome (result) and the starting point (trigger). For example, a sales approval workflow is triggered when a redline request is triggered, and the endpoint could be the receipt of a signed concept.
Identify the components – once the framework of the workflow is established, the next step is to create a list of all the stakeholders, tasks, and information required to complete the process. All those things that hold the work in any way, shape, or form. All those that add value or impact the work, and those that move it along without adding value need to be considered while identifying the components.
Organize the sequence – the next step is to organize the components logically. All the components must be connected in a logical workflow order as it happens. Using team workflow software helps create this sequence with an easy-to-use drag-and-drop interface.
Review handoffs – the team workflow must be able to handle handoffs in a workflow. Any point where work changes hands could create bottlenecks in the workflow. Handoffs in the workflow can present vulnerabilities.
Optimize the workflow – team workflows are like machines that require maintenance and fine-tuning to improve process outcomes. Any redundancies in the process workflows too much back-and-forth communication, or cross-sharing data from other apps and systems require fine-tuning to optimize the performance.
A workflow automation software like Cflow automates repetitive tasks and streamlines process workflows. It is a no-code workflow automation software that can automate any business workflow within minutes.
5 Ways Workflow Management Improves Team Collaboration
Workflow management is essential for the successful implementation of day-to-day business processes. Team workflows standardize the entire workflow and optimize team performance.
Here are 5 ways a workflow can help improve team collaboration
1. Keeps everyone on the same page – streamlined workflows keep a clear path of communication within the team. Clear communication paths prevent confusion, miscommunication, and misunderstanding within the team. Project teams that are scattered in various locations can collaborate seamlessly via team workflow software. Role clarity and accountability are other advantages of using workflow management software for better team collaboration.
2. Helps teams utilize their time better – workflow software helps teams to utilize their time better. According to SIS International Research, 68% of employees waste their time waiting for information from team members, resulting in an average wastage of 3.5 hours in a week. Repetitive admin activities are time-consuming and labour-intensive. Automating such tasks relieves the teams from such activities, rather enables them to focus on meaningful and strategic tasks.
3. Streamline daily activities – removing redundancies and repetition from process workflows can be done via workflow automation. Unorganized processes result in a waste of time and effort. A good workflow design helps in standardizing business workflows so that time and effort are not wasted on redundant processes. The costs associated with repetitive tasks are considerably reduced by automation.
4. Reduces time on the follow-up – team leads and managers spend a considerable amount of time on follow-up and review of data. Too much time is spent on the approval of requests. Moreover, team members are not aware of the status of their requests. Team workflow software issues automatic notifications and alerts to team leads and managers about pending approval or review requests.
5. Improves visibility – manual workflows are ridden with undue delays and zero visibility. Team members are unaware of the status of the request and the timelines for approvals. Automating key business processes improves visibility and transparency within the process. Team members are fully aware of the status of their requests and team leaders or managers are automatically alerted of pending approvals.
End-to-end workflow automation
Build fully-customizable, no code process workflows in a jiffy.
Best Practices in Establishing Team Workflows
Figuring out what workflow will work best for your team can be overwhelming. The good news is that there are many tools, tactics, and systems out there that will help you choose the right workflow. A workflow need not be complex, rather it must be simple and easy to understand and implement.
Here are some best practices for establishing team workflows:
Creating an environment where people can do their best work – giving employees a feeling that they are in control and that they have a genuine decision-making authority can radically increase the focus and energy they bring to their jobs. Automated workflows help the teams to focus on more important work rather than repetitive, low-value tasks. Working on important tasks makes employees feel valued and important to the company. When deciding on adopting a team workflow, it is important to involve the team members in the change. This makes them feel valued and motivated.
Decide how you want to communicate – seamless communication between team members is essential to ensure the success of workflow automation. Establishing a clear workflow is essential for clear communication between the team members. Every team has different ways to communicate – via meetings, on the phone, and by email. The workflow management software must enable seamless communication between team members.
Centralized access to information – the information pertaining to the team must be made available to the team members in a centralized location. All the team members can refer to this location to access any kind of information pertaining to the team. Where there is a central place to access the information, there is no scope for miscommunication or distraction.
Defining roles and deliverables – successful implementation of the workflow software requires a clear definition of the roles and results of the process. People should have clearly defined roles within the company and within the project as well. Defining the results of the business process is also important. Setting expectations for each role increases the accountability of each team member. A good team workflow design must have clearly defined triggers and end results.
Top Team Workflow Software
There are several approaches to workflow management that are guided by a number of organizational theories, but the solution that is right for your company needs to be chosen after careful consideration of the features and suitability to organizational needs. The right team's workflow software must be chosen based on specific issues that need to be addressed and the budget allocated for the team's workflow software.
Given below is the list of the top 5 team workflow software in the market.
Cflow – Teams that require minimal onboarding and spend less time on the platform will benefit from using Cflow. This software provides a tactile and visual-first interface with a drag-and-drop interface. Cflow is suitable for any organization that requires specific workflow management. This is a highly customizable software that features a more segmented pricing matrix. This platform makes workflow management as modular and user-appealing as possible.
Three pricing plans are available: a $12 per user/month basic plan, a $16 per user/month Standard plan, and a $22 per user/month Pro plan. The pricing of the Enterprise plan varies as per the number of users.
Trello – This team workflow software is suitable for fairly small companies that have considerably less number of pain points to address in workflow management. The streamlined design of this workflow management software is suited for both individual and personal use. Trello comprises boards that are populated by list columns that organize individual cards. Cards are used for individual tasks that are listed under the umbrella of projects. This software is simple, visually readable, intuitive, and industry-agnostic. This software is not suited for technically complex or industry-specific needs. A free trial plan is available, and paid usage starts at $9.99 per user per month for business and $20.83 per user per month at the enterprise level.
Smartsheet – This is a Microsoft Excel version with advanced features. This is suited for organizations that already use spreadsheets. This software has minimal clutter and few modular features for establishing workflows and keeping projects going. This software is designed keeping in mind enterprise needs. Features like tracking business metrics and software integrations with Google and Salesforce are provided by Smartsheet. Three user plans are offered by Smartsheet – An individual plan at $14 per user per month; a business plan at $25 per user per month; and a variable enterprise plan.
Asana – This is a visually attractive and scalable solution that requires onboarding help. This software is best suited for organizations that want to commit to one main platform and require cross-functional and creative project management capabilities. This is not suitable for organizations with minimal problem areas and those that cannot invest time in learning the usage of the tool. Asana is modular software at every level. This is a robust workflow management software that provides standard project board templates for various industries from information technology to human resources and design. Apart from the free basic plan, the premium plan at $9.99 per user per month, and the business plan at $19.99 per user per month are also available.
Airtable – "Spreadsheet meets database" is the tagline of Airtable. This software is a combination of a few other tools along with advanced database management capabilities. This is more of a workflow facilitator tool that works best for teams that need to manage large amounts of information and display the information. You can use this tool for sharing survey forms and managing entries, tracking collections or ideas, and managing customers or contacts. Organizations that require custom formatting or visualizations beyond spreadsheet format cannot benefit from using Airtable. There are 3 pricing options: Plus plan at $10 per user per month; the Pro plan at $20 per user per month, and the Enterprise version with varying pricing.
Conclusion
Workflow management is essential for the smooth functioning of project teams. A no-code workflow automation software simplifies the team workflow design by using a drag-and-drop interface. The right team workflow management software can improve the collaboration and productivity of business teams. Cflow is among the top team workflow management software that can be used to automate key business workflows. The easy-to-use visual workflow builder can build workflows within minutes. Several organizations across the globe are using Cflow to automate their workflows.
To explore the insane automation capabilities of Cflow, sign up for the free trial today.
What would you like to do next?​
Automate your workflows with our Cflow experts.​
Get your workflows automated for FREE
---