Why Supplier Management Solutions are Important for Your Business?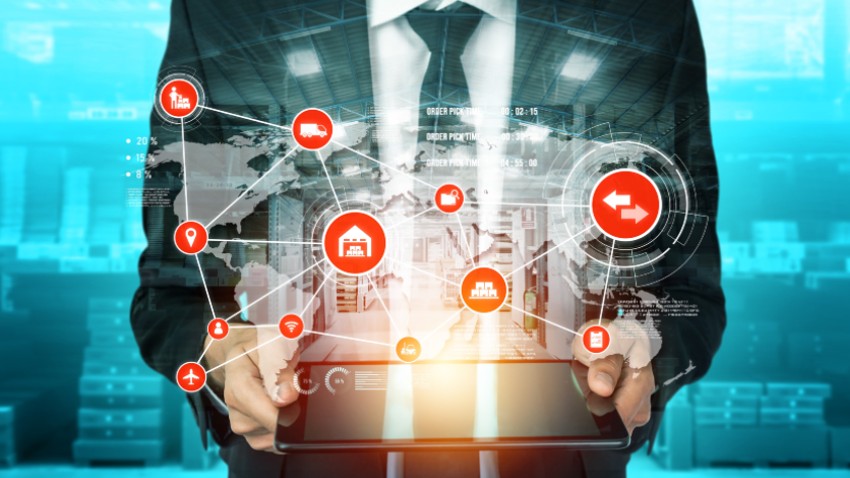 A supply chain is the embodiment of activities and processes of a business which comprises the exchange of goods, raw materials, essential components, and finished products. A supply chain encompasses all the business activities and processes revolving around the acquisition of goods, raw materials, finished products, and other essential components. The main goal of any supply chain is to provide finished products to customers. In earlier times, the supply chain and procurement activities were easily handled with the basic organizational structure.
There will be some vendors and limited sub-contractors for the vendors. But now, true to this, "perfection made human life complex," many businesses are on the lookout for supplier management tools and supplier management software that simplify supply chain management. At each stage of the supply chain, businesses face problems that affect the success of supplier management. Therefore, this article discusses in detail supplier management solutions and the corresponding tools for effective supplier management.
What is Supplier Management?
Supplier management can be defined as the process of identifying, evaluating, qualifying, negotiating, onboarding, and collaborating with vendors and trading partners. In the present-day competitive business environment, supply chains have become more complex and constitute a large ecosystem of suppliers and partners where each one of them contributes to the delivery of quality goods and services in the marketplace.
Globally, whether it is a small, medium, or large enterprise, they rely on hundreds and thousands of suppliers. They often implement a supplier relationship management system to manage the vast array of vendors and partners easily. With the COVID pandemic spreading like wildfire, about 40% of Fortune 500 companies faced severe supply chain disruptions. With more than 980 of the Fortune 1000 companies having tier 2 suppliers in China and with the global lockdown coming into effect, many companies were not able to receive their goods and services from those suppliers.
This severely affected their businesses, and they weren't able to quickly find a new supplier from a different region.
Importance of Supplier Management
Before learning about supplier management solutions, it is necessary to know why supplier management is essential. According to a statistical report from IBM, it was found that as of 2020, more than 50% of the company's value comes from the efficiency of its supplier relationship strength. If your company is in the business of product creation-delivery, your success depends on how efficiently you acquire, manage and retain suppliers and meet customer expectations.
With the increase in globalization and digitization, supply chains are also evolving into global networks of suppliers which need sophisticated management. When a company has a strong dependence on manual processing and paper-based processes, it is prone to problems, which t hinders the company's agility.
So, to overcome these challenges, companies need to commit to digitizing and modernizing their supplier management processes. There are several modern supplier management solutions that provide benefits, such as quick supplier verification, efficient lifecycle tracking, improved onboarding, and stringent quality check of vendors. Applying these solutions will have more effective supply chain relationship management in your organization.
Benefits of Effective Supplier Management
Now that you have got an idea of the importance of supplier management, now let us see its benefits. There are several benefits for your organization when you have effective supplier management. They are:
Improved agility:
When you have a sophisticated supplier management system, you can respond faster to unexpected market opportunities and be updated on new business trends. You can make solid strategic alliances and quickly onboard new suppliers based on their ability and quality. The new suppliers can be managed effortlessly.
Cost savings:
Your company can have smooth and frictionless supplier connectivity and collaboration which increases productivity and reduces the cost of operation.
Mitigating risks:
Your company will have improved visibility which allows you to eliminate blind spots in transactions and minimize vendor disputes. Any risks can be easily identified in advance, which helps in times of crisis.
Effective supplier collaboration:
Digital transactions and human interactions between more than one supplier can conjointly provide the intended product efficiently.
Improved onboarding and relationship management:
With an improved system, you can quickly onboard new vendors by assessing their services and validating their past performances. Further, procurement and supply chain activities can be administered from a centralized system.
Supplier Management Solutions
Mainly, there are three types of supplier management solutions: SAS supply chain solutions, Supplier Performance Rating, and Supplier Portfolio Optimization. SAS's supply chain solution adopts a customer-centric approach. It enables you to have access to enterprise data, gather relevant corporate information, forecast sales, and leverage capabilities for effective supplier management. SAS supply chain solutions can be easily customized to meet the supply chain needs of your organization. They can also be integrated and optimized with your web interface for efficient management.
Supplier Performance Rating is a solution that is designed to rate and rank suppliers based on their performance and other criteria simultaneously. It is an automated scoring system that is useful in evaluating your vendors and eliminating any discrepancies in the supplier management system.
Supplier Portfolio optimizer is a solution that is designed to assist in the structuring and restructuring of your supplier portfolio with the primary goal of maximizing your company's benefits as well as meeting market requirements. This solution depends on the vendor data that a company manages in a system and through data optimization, helps you to make smart procurement decisions, and negotiate with vendors. With Supplier Portfolio Optimizer, you can have a simple interface where you can easily access supplier information such as budgets, demographic details, and other business data.
End-to-end workflow automation
Build fully-customizable, no code process workflows in a jiffy.
Supplier Management Solution Tools and Software
As said earlier, with the increase in globalization and digitization, the basic structure of organizations is becoming increasingly complex. Added to this supply chains and vendor management are becoming intricate. Using the right kind of supplier management tools and software can simplify supplier management.
The supplier management solutions consist of different entities, for instance, a document management solution integrated with CAPA (Corrective and Preventive Actions) for managing the quality of the final product as well as compliance. Having such an integrated system can have a sustainable advantage in taking care of the certifications and maintaining regulation compliance etc. Also, using these supplier management tools, you can easily facilitate supplier inspection and store the data on the cloud securely. In addition to this, you can reduce the communication gap between your company and the suppliers, which will help you in making better decisions regarding sourcing and risk management.
There is a vast array of supplier management software in the market, and you need to choose the one that can be easily customized to your needs and is economical. Some of the top supplier management software used by organizations include:
Cflow
Oracle Supply Chain Management
SAP Ariba
Anvyl
SourceDay Platform
Specright
Basware
Bid Ops
Syncrofy
Medius
Claritum
Criteria for Selecting the Supplier Management Tool
There are specific criteria based on which you can choose these tools. The requirements are as follows:
Criterion #1:
Enabling RFI, RFP, and RFQ – This is an essential criterion for supplier management software to provide you with Requests for quotes, Information, and proposals. This will help you easily streamline the suppliers and compare turnaround times, pricing, quality, and capabilities from several vendors in one go. This feature can also be automated.
Criterion #2:
Reverse Auctions – This is another essential criterion where the supplier management tool must provide you with an automated compilation of suitable vendors to be invited for e-auction. This reverse auction is an intuitive feature that helps you with bidding and multiple staged vendor negotiations.
Criterion #3:
Contract Management – Having this feature is of prime importance as it helps you monitor your spending, track supplier performance, and classify and organize contacts easily with improved visibility and centralized control.
Criterion #4:
Purchase Requisition – Before the purchase orders are created, the information is sent to suppliers to ensure that all the necessary information is included in the purchase request. Having procurement software can help you easily track and monitor these purchase requests and other services. When you know everything that has been going on in your company, from contracts to expenses, you can improve the company's efficiency.
Even before the pandemic, the supply chain market started to grow exponentially, and professionals began to invest more and more in futuristic supplier management tools and software. They began to devise supplier management strategies that would help their company to cut down costs, automate their workflows, as well as expand their network.
If you look at the pre-pandemic statistics for supply chain management, you can see that only 57% of the companies believed that supplier management gives them a competitive advantage in developing their business. Also, 70% of the companies thought that the supply chain would enhance their customer service by the end of 2020.
When the pandemic hit, only 32% of the global companies faced minimal disruptions, and the remaining 68% of retailers managed to adapt to new supply chain strategies. About 12% of businesses around the world took a heavy blow due to the pandemic. But despite this pandemic, global supplier management is said to grow at a CAGR of 11.2% from 2020 to 2027.
So, in this article, we discussed different supplier management tools and software and some of the supplier management solutions that are being employed by companies to conduct their businesses effectively. Reduce your company's supplier risk, and enhance supplier quality and compliance with Cflow. Supplier management and procurement software is a must for effective supplier evaluation, workflow automation, contract management, and much more. It is an intuitive software that fully customizes your needs, reports, and data analytics.
Conclusion
Cflow is built on robust BPM methodologies to improve your company's productivity and streamline your workflow management. You can create customized forms, and you don't need to know coding for it. The process is simplified for your IT team to efficiently handle everything from a single place.
Now you may wonder what about the integration?
Cflow is designed to be integrated easily with some of the most popular third-party applications such as Zapier, SAS, and many more. It has a user-friendly interface that ensures that your workflow continues to run smoothly. It can also connect with SMB applications such as Slack, QuickBooks, Salesforce SAP, and many other Enterprise applications.
Cflow offers high-level security for all your data by providing three-level protection and SSL encryption when transferred over the web. The data that you store in it is monitored using AWS Cloud, which safeguards your data 24×7 by defending against potential hacking and physical intrusions. Also, vendor onboarding is made simple by enabling the feature of approvals without login.
This feature helps you quickly manage large groups of external people and their information. It also has an OTP-enabled security system for managing public permissions via email notifications to ensure the privacy and legitimacy of the user entering the system. So Cflow is your one-stop solution for supplier management, and sign up for a free demo
What would you like to do next?​
Automate your workflows with our Cflow experts.​
Get your workflows automated for FREE
---