Unified Procurement Platform for Streamlined Business Operations
The procurement function plays a critical role in enabling businesses to stay ahead in a highly competitive business environment. Identifying the business requirement and sourcing the requirement is the basic expectation from the procurement function. How effectively is sourcing done with a focus on bottom-line savings? Or how effectively the supplier base is managed with long-term business relations as the focus? Addressing such questions requires more than basic procurement functionalities. A strategic approach to the procurement function is required to transform procurement into a profit center from a cost center.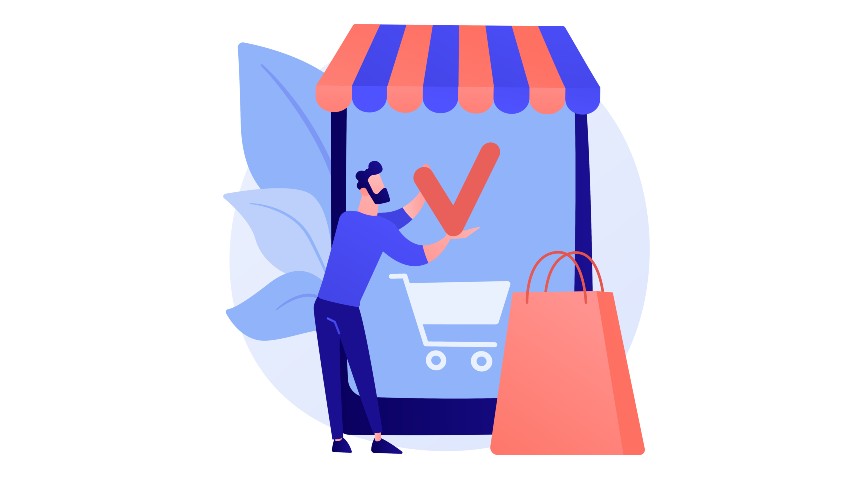 Strategic Procurement in Business
Strategic procurement management is instrumental in improving business performance by focusing on long-term bottom-line savings. Businesses looking to adopt strategic procurement need to understand that this would require a complete overhaul of the existing sourcing and procurement model.
A strategic procurement platform is like a unified solution that manages business spend, supports operations, and protects the organization from risk.
The main objectives of strategic procurement are:
Establish long-term relationships with key vendors
Identify procurement practices that result in bottom-line savings
Enforce centralized procurement function for eliminating invisible spend
Streamline compliance to eliminate fraudulently and duplicate invoicing
Monitor the supply base periodically to optimize the choice of vendors and eliminate redundancy
Adopt web-based purchase tools for improved productivity
Shift from manual to automated procurement platforms for better performance and compliance
A strategic procurement function focuses on eliminating redundancies and improving buyer-supplier relationships. A comprehensive procurement platform enables businesses to automate the sourcing and procurement processes, improve purchasing accountability, and strengthen vendor relationships.
Features of a Procurement Software Platform
A procurement platform helps automate the purchasing function in an organization. Activities performed by the procurement department include: raising and approving purchase orders, choosing and ordering the product or service, receiving and matching the invoice against the order, processing the payment.
Depending on the installation type, procurement software is classified as cloud-based and on-premise software. A cloud-based procurement platform is scalable and dynamically adapts to business requirements and allocates additional processing power to the user. Adaptability and scalability of cloud-based software are better than on-premise software. In case of on-premise software, the vendor sells the software upfront for a fee. The hardware necessary to run the software needs to be purchased by the company. Cloud-based procurement platforms offer mobility capabilities to the procurement solution without any additional cost or fees.
Based on the licensing model, procurement platform software is categorized into Open Source, Free Proprietary, and Proprietary software.
Successful implementation of strategic procurement requires a feature-rich procurement platform that caters to unique business requirements.
We have compiled a list of essential features that a procurement software must have:
Asset management and inventory: The software must automate invoice approval and notifications, and ensure compliance with organizational policies and strategies.
Catalog and order management: Centralized access to product and order information.
Custom reports: Complex reports can be generated with just a click.
Invoice/billing management: Automated generation of invoices eliminates fraud and duplication. Uploading specific orders can also be automated.
Transparency: An automated procurement system provides visibility of approval statuses. Increased transparency and compliance in vendor transactions establish healthy, long-term relationships.
Purchase contracts: Activation of purchase contracts can be automated with software.
Risk management: Centralized access to data enables better risk management.
Choosing the right procurement software platforms
A lot many procurement software platforms are available in the market. Choosing the right procurement software for your business needs careful consideration of the features.
Here are a few points to be borne in mind while choosing procurement software:
Customization:
The software must be customizable to specific business requirements and scalable for future expansions.
Reports and planning:
The software must be able to generate reports according to certain parameters.
Support:
Thorough enquiry into the technical support and subsequent maintenance support provided by the software vendor must be conducted before buying the software.
Pricing terms:
The payment terms must be clearly understood before buying the software.
As far as software is concerned, one size doesn't fit all. Each software has its own set of features and functionalities. You need to choose the one that aligns closest to your business requirements.
Cflow from Cavintek is a no-code Cloud BPM solution that automates business workflows in no time. There is no need for any technical knowledge to set up workflows with Cflow. Anyone can use the visual form builder and set up a workflow within minutes.
The Global Procurement Software market is predicted to grow at a CAGR of 10.2% during the period 2021-2022 according to a Research and Markets Report. Market growth is driven by the increasing demand for centralized procurement, increased adoption of mobile procurement applications, and consolidation of supply chain management.
Choose the right procurement software platform to differentiate your business. Sign up for the the 14-day free trial allows you to explore our feature-rich workflow automation software.