No code Business Process Automation-Redefining your Business tools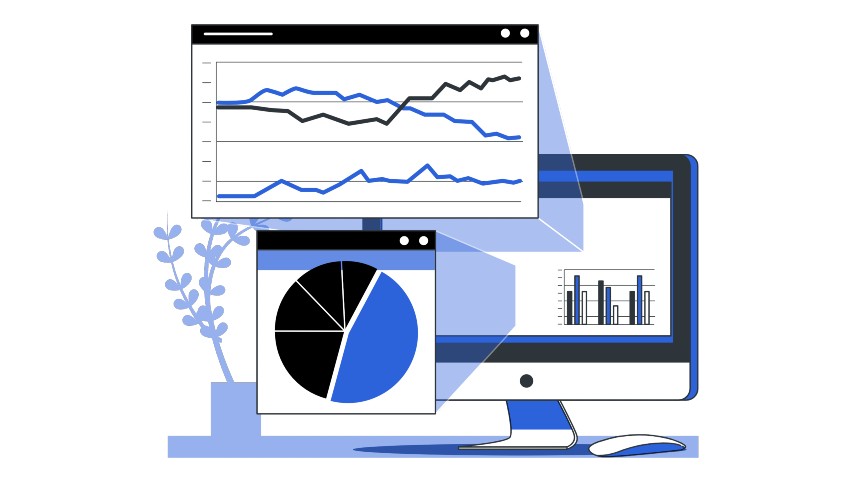 Streamlining the business process of an organization can be tiresome leading to poor business management. An unmanaged business process requires new strategies and plans to streamline business operations. Automation of business processes helps such organizations achieve their goals and objectives more efficiently. 
Business process automation helps businesses identify their potential loopholes and mitigate inefficiencies. Thus, these automation strategies and tools are the game-changers that redefine business workflows and help organizations stay ahead of the curve. No code business process automation is the latest trend in business process automation. No code process automation enables quick and easy automation of business processes with visual automation tools. 
Code-based Process Automation to No code Process Automation
End-to-end refining of business processes with automation tools takes a digital shift reducing the redundancies that occur while humans handle mundane tasks. Technological advancement has reached a state where you can embrace the digital transformation of your business without any dependency on code. Yes, you heard it right. You can now focus on your business without worrying about the coding part. Developing the tools without writing codes will be better than any business' wildest dream ever.
Knowing your business pretty well, you know the tools that fit you the best. Do you think knowing the tool for business is already a win-win with no code for BPM platforms for business process automation? Yes, for sure! Opting for the right no-code business process automation tool enhances your business process cohesion and eradicates errors. Now working towards the goals and needs of your business is super easy! Let this be the perfect time to bid goodbye to code-based business process automation and say hello to easy and simple no-code business automation. 
What does No Code Process Automation Mean?
No-code Process Automation is a platform that lets anyone without coding knowledge, often termed as, 'citizen developers', automate any business process and connect them to achieve full automation functionality. No-code automation has extended benefits to boost productivity in more efficient ways. 
Benefits of Using No Code Business Automation
The urge for business automation is more than enough to develop your own business tools now! No-code business automation tools make this possible and here are a few benefits of them.
Bridging IT skill gaps
Forget the hassle of hiring a dedicated IT team or trying hard to learn those tough computer languages to develop tools. Entrepreneurs, non-techies,  vendors, or anyone can just drag and drop templates in no-code solutions and connect them to build fully functional tools. This lifts the workload pressure off the IT team, enabling them to focus on solving crucial tasks rather than menial routine tasks. No-code business automation is a solution to bridge the IT skill gaps and slash away process budgets.
Gearing up business productivity
Digital transformation has made innovative breakthroughs like no-code and low-code automation more normal in business process management. Adopting a faster pace with no-code automation aids businesses to thrive and hop on other priorities. Thus, no-code business software helps businesses focus on other tedious streamlining activities in a minimal time period. No-code automation platforms are known for their greater flexibility and enhanced scalability that is built for handling various verticals in enterprise-level business.
Envisaging higher and assured ROI
Assuring the return on investment is the most crucial business factor to focus on, which no-code automation helps achieve easily. Risk mitigation has been the significant effect of no-code/low-code tools in business automation. The customization and integration are made simple with these no-code / low-code automation tools.
The no-code business automation tools ensure cross-platform support and data integration are feasible, ensuring equitable ROI. Reduced cost and time with minimal development and deployment are good enough to reach a higher ROI.
No more security threats/ Shadow IT war
No-code automation platform has been a doorway for businesses to satiate all their demands for tools and software. This new technological era of no-code platforms has visibly reduced the dependency on third parties for support and deployment.
This can help unmask threats related to shadow IT war. Though the term looks a little unserious, there is an underlying risk associated with shadow IT. Depending on third parties also welcomes threats that are opaque to the in-house IT people. With no-code process automation, your business is safe from the threat of shadow IT. 
The easy-to-develop and deploy nature of no-code automation tools can pitch perfectly with numerous industries making their business more streamlined without compromising on their customer experience.
A few such examples of
automation tools with no codes
include
Affordable Customer Relationship Management tool and Human Resource Management tool (CRM &HRM) for MSME

Marketing and analytics tool

Procurement and supply chain management tool

Business and process management tool.

Billing or payroll enrolment tool
Why No-code is an Innovative Idea?
What couldn't be enough if you can build the tool and reap the most benefits without having the proficiency to code? Standard no-code software automation allows the creation and modification of processes or bespoke tools for automation. No-code is an idea of innovation not because it bridges the gap between techies and citizen developers, but because the future revolves around embracing a no-code environment in workplaces. 
No-code business solutions foster more convenient migrations to the cloud, which empowers organizations to create a user-friendly work environment.
No-code software automation solution improves the flexibility and agility of business operations when they adopt more advanced architectures.
No-code tools facilitate the concept of data for everyone. Stressing the importance of easy data accessibility, no-code tools aid businesses in making reliable decisions.
As per IDC, By 2024 incorporation of low-code, no-code, and intelligent developer technologies (LCNCIDT) revenue will grow to $21.0 billion in 2026 with a five-year compound annual growth rate of 17.8%
End-to-end workflow automation
Build fully-customizable, no code process workflows in a jiffy.
Exploring a few Top No-code Automation Solutions for 2023:
1. Cflow
Cflow is a strong no-code business automation software for seamless business process automation. The user interface in Cflow is appealing and the drag and drop is so simple to create multiple workflows on the go. The implementation process of Cflow is super easy to slash away the cost and support required. You will be fascinated to know about the easy setup and 14-day free trial which you can avail of with all premium features. Cflow provides seamless integration with other apps and is maintenance-free. Cflow offers a 3-tier pricing plan, customized to suit businesses of varied sizes. 
2. Automate.io
Automate.io serves to be the best automation tool for small businesses of up to 10 members. The drag-and-drop interface of Automate.io makes it easier even for beginners to use it, of course without any code. This beginner-friendly tool provides good customer support and integrations with Google apps, Hubspot, Salesforce, and more. This tool provides varied pricing with a robust free plan but it has comparatively limited integrations.
3. Zapier
Zapier is a popular no-code automation tool in the market as it allows easy connections across many web applications like Mailchimp, Airtable, and more. With Zapier, the functionality in the free plan is limited to single-step automated workflows named Zaps with the free plan while it has customizable paid plans in accordance with the functionality. Zapier has a mentionable con as it doesn't have mobile apps, and automation cannot be done from a phone.
4. Unito
The automation software Unito differs from the other no-code tools with the unique feature of bidirectional syncing. Unlike other integrations, Unito has automatic, two-way synchronization which means changing something in a tool and also changing the other integrated app sync with the change. This helps every other system be on the same page, saving time and efficiency. Organizations like Trello, Netflix, Uber, and Harvard have benefited from Unito. Unito supports feasible integrations with 30+ apps like Jira, Hubspot, Mailchimp, and many others but their limitations are subject to a narrower range of tools.
5. Decisions
Decisions are easy to use with an in-built workflow library and thrive as a powerful no-code process management tool. Decisions are proclaimed to be intelligent process automation software that is driven by certain rules. Other Features like third-party integrations, specified dashboards, process mappers, and reports of this tool suit medium and large organizations. This may cost a moderate budget for the organization to simplify its business operations.
6. Outfunnel
The no-code software platform, Outfunnel sketches its integration to the specific audience – sales, and marketing people. It aims to fulfil the needs of this group and is built in a way to provide the best integration with marketing tools like Hubspot CRM, Pipedrive, etc, Outfunnel is also designed for seamless marketing that automates marketing strategy by syncing data leads and in-built lead scoring capability. Outfunnel is a paid no-code automation software platform.
7. Workato
Workato is a unique and superior no-code workflow automation tool that claims to be 10x faster in automating as it uses machine learning or artificial intelligence. Though Workato has a broader limit of integration and an obligation to user security it stands out of the crowd. Their unique style of pricing has gotten some big wizards like AT&T, adobe Atlassian, etc. to be their customers. With Workato one has to pay in accordance with the apps and integrations utilized. As machine learning requires minimal code knowledge, this sets out to be its dark area as far as zero code is strictly taken into account.
8. Make
When you want no-code platforms to be much more fun to work with, go for 'Make'. Make spices up the no-code platform more engaging with its well-designed user interface. The drag-and-drop interface is capable of making users build entire systems on their own.  Make, formerly known as Integromat, is an advanced zero-code automation software. Make has restricted usability and limited customer support with its cheaper plan.
Checklist to Help You Find The Right No-code Fit:
No-code process automation has become the need of the hour for a business to thrive digitally. The pros of the no-code platform make it a perfect fit to get into the place and pace a business prefers to stand out of the crowd.  Other additional boxes to tick while considering a no-code platform would be,  a detailed operating / easy-build approach,  Scalable functionality and security,  Exceptional governance, and UX design.
No-code solution adoption will be aided by ongoing digitalization as an inevitable business strategy to flourish the market trends. Any size of the business may automate routine operations by employing low-code/no-code technologies. Organizations will be able to overcome skills shortages by expanding the use of cloud technologies with development environments while also offering staff assistance and opportunities for training. The secret to success is selecting the toolkit that bridges the gap between coding experts and laymen and helping your business reap the best. 
No more complexities in streamlining your business even with the codes. Experience No-code business process automation with Cflow. Sign up and Start a 14-day free trial now!
What would you like to do next?​
Automate your workflows with our Cflow experts.​
Get your workflows automated for FREE
---