The Best Back Office Application Your Organization Needs
Once you have ventured into the never-ending wonderland of back-office applications, a plethora of questions arise that keep decision-makers on their toes. It's not just a pick and goes solution because there are dozens of software programs available for different functionalities and teams, such as dedicated programs for HR, finance, and operations.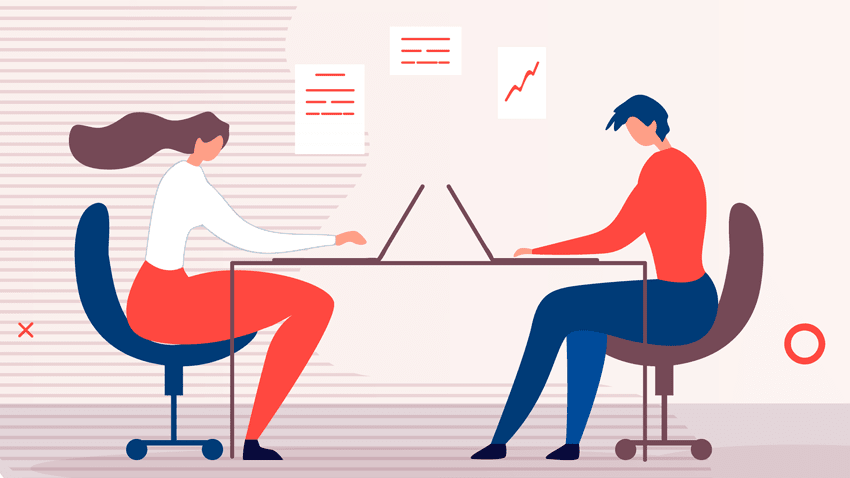 Important questions to ask
What are the features that you should look for in the back-office application?
Should you consider a couple of different programs for each task?
What's the best option – cloud storage or local servers?
What is the time it takes to train employees and make them use it?
How easy it is to implement it into ongoing tasks?
Most Popular Software Suites
The most important aspect of any business, large or small is how efficiently their finance and accounting team handles their tasks. In this zone, applications like QuickBooks dominate it on a large scale. However, they are quite expensive for a budding SMB. Spending over $500 or $1000 is an expensive affair for any organization that is still in its beginning stage.
Because of this obvious reason, popular solutions like Salesforce are not the preferred CRM for small-scale businesses and mid-range companies to adopt it as their preferred source of customer management software.
Microsoft Office 365 is a well-known service and software suite that allows users to get lots of things done at once but it requires a yearly subscription and is quite limited when it comes to converging all of the work into a single platform that can also act as a business management software suite.
With hundreds of HR-driven management programs, it is a difficult choice to pick one. RecruiterBox is a popular choice along with Trinet for payroll management. Spiceworks is known among IT professionals as it allows them to manage their networks and an online community. Communication can be handled through a variety of programs like BlueJeans, Slack, Microsoft Teams, and Google's GSuite programs like Hangouts or Facebook Workplace.
Difference Between Task-Specific Software and Workflow Software
When looking for a back-office application, it is essential to know how workflow software works and task-specific programs help a particular team does their tasks efficiently. Those programs designed for human resources, IT, or accounting work only within specific boundaries whereas a CRM is all about customer data management.
Bridging back-office applications is ideally required in order to allow teams to communicate with one another and complete the task from start to finish. The workflow software program is the bridge that works amazingly accurately with all popular third-party software suites besides creating a centralized hub for teams to work towards achieving a common goal.
A Unified Task Management Solution for Your Back Office
Cflow works as a unified platform and is a workflow management software that can significantly improve the efficiency of your back-office employees. When provided a seamless and reliable communication platform with task flow monitoring, it creates an environment to store files on the cloud, keep in touch on the workflow process and make use of third-party apps whenever required to complete tasks within the deadline.
With Cflow, your office employees can make use of all the popular third-party apps with easy integration and make use of a single point of contact for the entire project workflow to be carried out within a specified set of parameters.