What Makes a Back Office Software Feature-Rich? An In-Depth Overview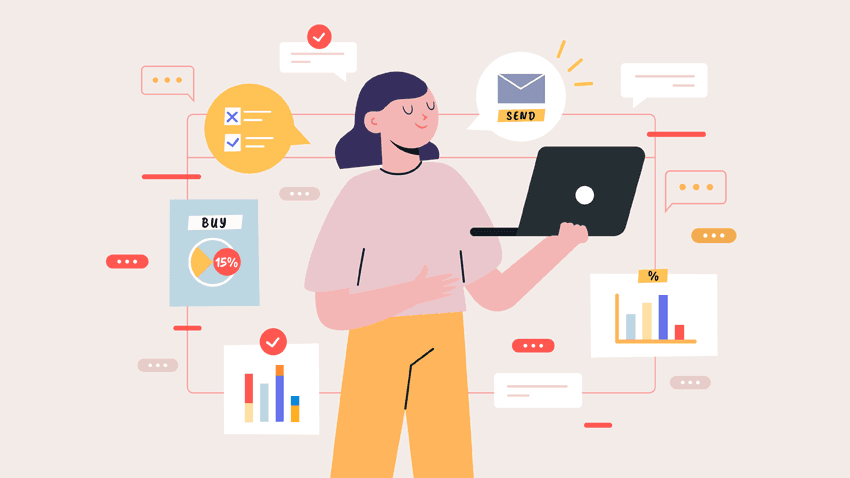 The companies that make decisions or the deciding authority will be flabbergasted by the sheer number of choices for purchasing back-office software.
These products are available as traditional off-the-shelf software as well as in the SaaS model where a company has to subscribe to a monthly or annual plan.
There are many questions that pop up before taking a call on the software as the features of back-office software may vary widely.
Do you need a front-office and back-office software separately?
Should it be cloud-based or on-prem?
What are the choices available for small and medium-sized enterprises?
What features are most relevant for my business?
With tons of questions out there, we have prepared a guide that would actually help you decide on the most essential features a back-office software should have. While users do have the option to sign up for the cheapest or most popular, it might be prudent to select one that provides stability and scalability for the long term.
Switching back and forth between multiple software programs is a huge waste of time that should be avoided at all costs.
Here are the 7 most important features that should be taken into account before you subscribe or make an outright purchase of back-office software for better workflow management and team productivity.
1) Centralized working environment
A working environment where all employees can connect and communicate is mandatory.
Software programs are available for different departments such as Mint, Intuit for Finance, and Paychex for the HR and Admin departments. The back office program should allow them to stay in touch and get work done faster
2) Flexible to adapt to changes
Teams change and grow in time. Sometimes, the team members may be reduced but the organization wouldn't want to spend so much on reduced teams.
Either way, the software of your pick should be able to be flexible to manage changes and scalable in the long run as the company grows bigger, and teams evolve.
3) Easy to understand
The HR team may have people skills while a developer will be well-versed in coding. At the end of the day, both of them should be able to use the back office systems software.
A simple user interface and software that is easy to set up will allow you to quickly implement the management software to new teams, and new locations without having to seek help from a trained IT administrator.
4) Support third-party APIs and work well with other software
A whole suite of software programs exists out there including popular choices like Slack, Microsoft 365, Ceridian, Outright, and Mint. Almost all of them contribute immensely to each team's productivity.
So, instead of having to move out of their environment to send a message or file, your back office management system can do its best when it can support APIs and work seamlessly with third-party office software.
End-to-end workflow automation
Build fully-customizable, no code process workflows in a jiffy.
5) Cost-efficient in the long run
A powerful workflow program may also become expensive for most small-scale businesses and companies to adopt.
The ROI will be quite limited especially when they are startups or would like to avoid spending hundreds of thousands of dollars for programs like Salesforce. The requirement created by SMBs has paved the way for cost-efficient solutions that you could give a try.
6) Easy to adapt to your organization's processes
The primary process of opting for back-office software with rich features is to adopt it within your organizational processes to streamline them.
If they are going to only add more work to the existing tasks, it will not work out which is why the program you choose should be easy to implement and start working within a couple of steps.
7) Impeccable security and reliability for the data
Storing all your confidential files on the cloud will help provide easier access to all the team members.
A password-protected and encrypted file option should also be available so that all the official documents are not only stored in one central location but are maintained with the maximum possible security.
Conclusion
Cflow has all the essential features to be your powerful back-office software and much more…
When Cflow is used as your back office management software, it can help every team stay more productive while having less redundant work and managing the resources available in the most efficient manner.
Let us know what back-office software you use and the features you look forward to having in your back-office software. Send us your feedback in the comments section.
What would you like to do next?​
Automate your workflows with our Cflow experts.​
Get your workflows automated for FREE
---