Why do you need Centralized Purchasing for Your Organization?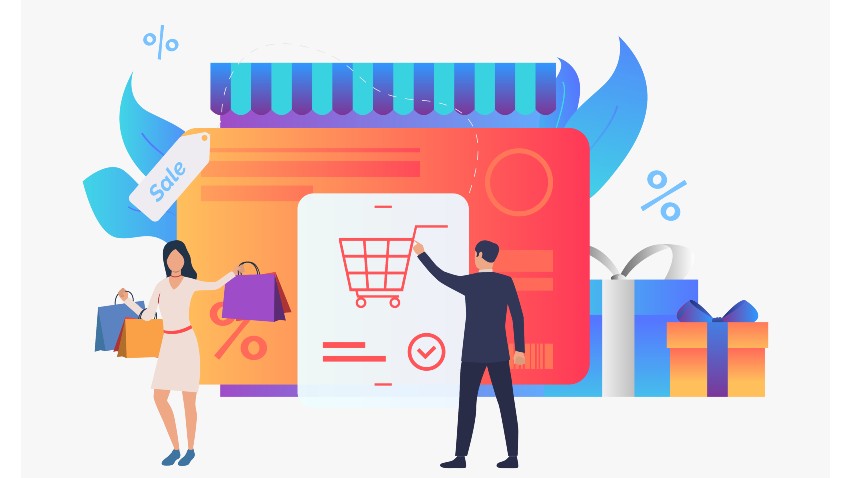 Most organizations find it challenging to find the right kind of purchasing system. Most of the CPOs and CFOs especially find it hard to choose whether to go for a centralized or a decentralized purchasing system. If your company hasn't set up centralized purchasing, your company will be missing the leveraged pricing that a centralized purchase system would achieve.
However, if your company has a centralized structure, you might be fighting over compliance challenges. Both the centralized as well as decentralized purchase system has merits and demerits. This article will cover in detail centralized purchasing, its benefits, why it is essential for your organization, how it is better than a decentralized purchasing system, and its advantages and disadvantages.
What is Centralized Purchasing?
Centralized purchasing can be defined as consolidating all the purchases happening in an organization and giving them to a single department that has complete control over all the procurement processes.
The centralized purchasing team will interact with other departments in your organization to buy products in bulk and negotiate at affordable prices. Centralized purchasing is seen as an efficient way of streamlining and simplifying your company's procurement.
To give you an idea, when you implement centralized purchasing for managing your multiple stores, you can prevent order duplication, negotiate better discounts for bulk purchases, reduce inventory transportation, organize transactions, and improve vendor relationships.
Another example of centralized purchasing is when you have a standardized purchasing system, raw materials, commodities, IT equipment, and MRO goods for maintenance, repair, and operations, and other standard services such as cleaning services can easily be procured from a centralized system.
What is Decentralized Purchasing?
Decentralized purchasing can be defined as the process of allowing individual stakeholders to make purchases for their respective departments. The procurement activities will be done individually based on the needs and specialization of each of the departments, unlike the centralized procuring system. Whether you choose a centralized or decentralized purchasing system entirely depends on the organization's business priorities.
Centralized vs Decentralized Purchasing
| Centralized Purchasing | Decentralized Purchasing |
| --- | --- |
| The procuring authority remains within a single department where every purchasing process is centrally controlled. | The procuring authority remains at different levels of management, and each department is responsible for its purchase. |
| Centralized purchasing involves the systematic reservation of authority. | Decentralized purchasing involves the systematic dispersal of authority. |
| Here the flow of communication is vertical and the decision is much slower. | Here the flow of communication remains open and free, but the process of decision-making is comparatively faster. |
| The power of decision-making lies with the top management. | The power of decision-making lies with multiple persons in their respective departments. |
| Buying control is effectively utilized as bargaining powers are higher with the possibility of economic large-scale purchasing. | Effective governance is not possible as the bargaining powers are relatively low, and large-scale economic purchasing is not possible. |
| Centralized purchasing is best suited for small organizations. | Decentralized purchasing is best suited for large organizations. |
Structure of Procurement Organization
A cohesive procurement policy is crucial for enhancing profitability. Clear and standardized procuring instructions are essential for creating efficiencies. The underlying procurement structure is important but changing it to orient with the long-term business goals is crucial for the company's growth.
Often procurement structures don't easily align with the business needs. And having a single purchasing manager can complicate things as it becomes overwhelming. This causes the centralized structure to lose control. It must be ensured that as the business grows, the organization can update to a more formal structure.
When the purchasing departments evolve into a centralized structure, it adds another layer to the organizational tier. However the overall structure remains relatively flat and provides more opportunities and more effective control.
For instance, when there are separate duties for purchasing done by each department each of the employees is responsible for qualifying suppliers, paying invoices, and awarding contracts. However, a centralized system can eliminate favouritism and reduce overall purchasing costs. In addition to this, a centrally led structure can help when the organization expands as it provides best practices for cost compliance and performance metrics to be monitored by the top management.
Why is Centralized Procurement Important?
As businesses grow, centralized procurement becomes increasingly important as each department's purchasing is comparatively costly and ineffectual. When the organization is entirely centralized, most of the procurement activities are centrally led but leave the daily procurement activities to each department.
Now the question arises regarding the strategic efficiency of centralized purchasing. A company's long-term business goals are generally associated with a centralized procurement structure. Procurement is paramount to businesses, and centralizing them improves their long-term strategic planning.
Moreover, you can have well-defined procedural efficiency with centralized procurement, which is not possible using a decentralized procurement structure. One main advantage of centralized procurement is eliminating unnecessary and duplicated purchasing efforts. Information and resource sharing could amplify departmental purchases to be done at the discounted process and decrease delivery costs.
A centralized procurement structure allows you to create and maintain good relationships with vendors and suppliers. This will reduce the confusion among inactive vendors. It helps in giving clear instructions to the vendors regarding whom to report.
Another important thing is that centralized purchasing policies can help provide greater internal control over management. The standardized flow of information and decision-making regarding purchasing activities is established by the top management.
For instance, in a centralized purchasing structure, the policy identifies which employees are authorized to initiate purchase orders, provides vendor selection criteria, and sets spending limits. Having a centralized purchasing system can enable you to address ethical issues and maintain confidentiality.
End-to-end workflow automation
Build fully-customizable, no code process workflows in a jiffy.
Pros and Cons of Centralized Purchasing
Is centralized purchasing right for you? Here are some of the pros and cons.
Pros:
Competent purchasing process.
Greater transparency.
Purchasing in higher volumes leads to better discounts.
Accurate financial planning and budget spend analysis.
Enables unplanned auditing to prevent saving leakage.
With pre-negotiated contracts, you can have improved supplier risk management.
Reports on spending and invoices can be maintained from a central location.
The standardized purchasing process and uncomplicated inventory control.
Reduced maverick spending since the purchasing is generally done by specialists.
Cons:
At times, specific requirements of individual items may be missed which is the result of wrongful buying.
The centralized procurement expert may not specialize in buying different types of items needed by each department.
The maintenance of a centralized procurement system can become complex and costly.
Requires longer intensive purchase time which results in frustrating managers and leading to less autonomy.
Need to purchase software and analytics.
Sometimes, your organization may not be able to utilize certain discounts which leads to additional spending.
Increased turnaround and extended delivery times.
How Centralized Purchasing can be Beneficial for Your Organization?
When it comes to business, remember it is always "strength in numbers". Unless your organization is powerful enough to prove to its competitors by getting the best prices from the suppliers, growth is affected. This is the very reason why your organization needs centralized purchasing. Centralizing is not an easy task, it requires much effort, and you need to follow specific steps.
The "one size fits all" solution may vary from company to company, and it is best to have experts familiar with procurement operations. Before going into centralizing, you need to ask specific questions:
Is your company's management strategy upgraded and can it handle the transition successfully?
Is it essential to buy in from the top management? Is it efficient and cost-effective?
How do the stakeholders respond to the new transformation?
Maintaining an efficient procurement department is crucial for your company's success. If you are not 100% confident that your company cannot function to its full potential about its procurement activities, then it is advisable to reconsider your centralization.
Since procurement is the lifeline of businesses, the decision regarding centralization needs to be made precisely such that the purchasing potential is not reduced after transformation. You need to select experts who can handle the centralization activities and who have expertise in handling procurement software.
Furthermore, implementing this transformation can cause a difference of opinion among the employees as some may not welcome the drastic change. This is because the employees may feel like their individual purchasing powers are being stripped.
This negative reaction can be combated by making the employees understand the benefits of centralization and consolidation. You need to ensure your employees understand that the transformation is being done for the company's betterment and is not a reflection of their performance.
Even after centralization, you must provide certain procuring decisions to those departments that are experts in buying those products. By doing this, you can have a good relationship with your employees as well as your company continues to grow.
But having a centralized structure can improve your company's overall procurement activities, improving the competition in the market and helping to obtain new opportunities to build stronger customer relationships in the future.
How can Procurement Software Help with your Centralization?
Procurement software comes in handy and makes your centralization process much simpler. Globally it is estimated that the market for procurement software applications showed revenue of 4.6 billion U.S dollars in 2021 and it is expected to have revenue of about 5.4 billion U.S dollars by 2025.
The market for procurement software is slow but it is expected to expand by 4.1% in the coming years. Cflow is an all-in-one procurement and workflow software from the realm of procurement software. The software allows you to set up automation rules with intuitive features such as customizable dashboards, reports, and data analytics.
It has a powerful built-in BPM and features to integrate easily with third-party tools such as GSuite, Office 365, etc. Powerful AWS Data centres provide data security, and you can handle data encryption with automated backup cloud storage. It is a one-stop solution for transforming your business into a centralized procurement structure.
With the help of Cflow, you can centralize your procurement structure which can accelerate quotation management wherein you can easily incorporate rules, discounts, and quotes before bidding. It is a unified platform where that allows team members to make valuable suggestions.
Moreover, Cflow can efficiently manage the steps right from placing the order to the vendors to managing approvals. The purchase receipts and other spending can be easily created and stored in Cflow which can be easily tracked for future reference. Invoices are automatically generated and received from suppliers and vice versa.
Additionally, other tasks such as vendor management, risk mitigation, product management, and auditing can be effectively done using Cflow. know more and signup for a free trial.
What would you like to do next?​
Automate your workflows with our Cflow experts.​
Get your workflows automated for FREE
---