Workflow Automation for Nonprofit Organizations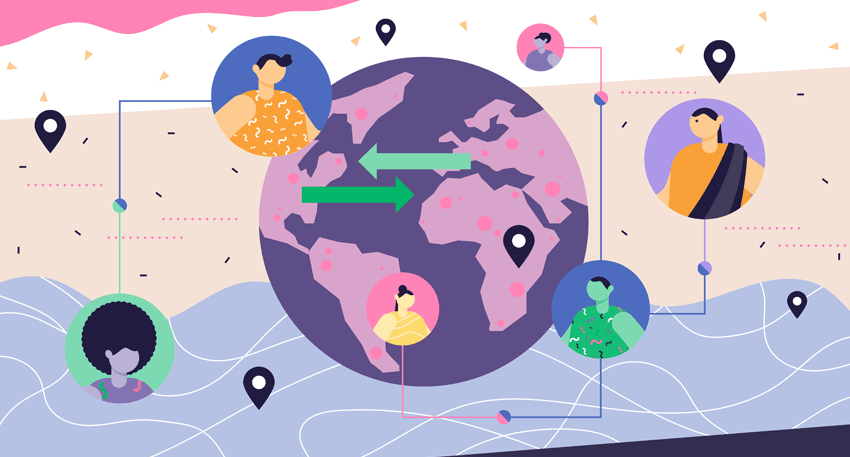 Non-profit organizations (NPOs) work on issues that do not generate profit. Members of an NPO do not receive any income from the organization. The scope of work of NPOs maybe education, charity, scientific work, religion, animal cruelty prevention, or promoting sports. Operations within NPOs involve voluminous paperwork and tedious verifications. Workflow automation for non-profit organizations helps streamline business operations to focus on the cause for establishing the organizations.
What are Non-Profit Organizations?
A non-profit organization is a type of business that has been awarded tax-exempt status by the Internal Revenue Service (IRS), due to its nature of work. A non-profit organization works on social causes and rolls out schemes that benefit the public. Donations made by businesses or individuals to NPOs are tax-deductible, but the organization does not pay tax on the donations received or money earned through fundraising activities.
An NPO may offer services or programs through Government bodies or on their own. Most NPOs are well-funded and have sound financial resources like stock market investments. An NPO may be started by any group of individuals. Any NPO that is registered with the state Government can apply for charitable status with the Internal Revenue Services and their home states. Donations made to organizations registered as charitable NPOs are eligible for tax deductions.
Registering an NPO requires a name for the organization, a board of directors, and a formal legal structure in the form of a corporation, trust, or association. Once the legal structure is ready, the next step is to submit the related paperwork to the state government. Once the state government registration is complete, tax exemption formalities are carried out with the IRS.
Application for related licenses and permits may be done based on the state law and nature of the NPO. Duly registered NPOs can begin their money-raising activities by way of projects and appeal for volunteers. A registered NPO is bound to make its finance and operational information public so that donors are appraised of how their contributions have been used.
Difference between NGO and NPO
Non-Government Organizations (NGOs) and Non-Profit Organizations (NPO) have many similarities and differences. The main focus of both these organizations is improving the world by benefitting society and human welfare.
Here are the main differences between an NGO and NPO.
Most NGOs are nonprofit organizations, but a few nonprofits are NGOs.
The scope of NGOs is wide; they usually take up large, even international projects. Nonprofit organizations are usually associated with local associations, clubs, and religious boards.
Typical NGO programs include education, community health, education, or projects on environmental improvements, managing health crises, social issues, local development projects, etc. Non-profit organization programs include religion, scientific work, education, charity, etc.
Government agencies are not usually involved in running an NGO, but sometimes they allocate a part of their funds for projects run by NGOs. NPOs are managed by their board of directors and their funding is usually from scientific industries, religious communities, and philanthropic organizations.
Workflow Automation for Non-Profit Organizations
The operations in a non-profit organization involve large volumes of paperwork and multi-level approvals. Compliance with state regulations is significant for the smooth working of NPOs.
Donor cultivation in NPOs is a lengthy process involving multiple rounds of follow-up, several touchpoints, and detailed paperwork. Managing donor relationships requires a lot of time and effort. Routine tasks like acknowledgments, follow-up calls, and reminders take up a major chunk of the work hours of the employees/volunteers. Any delay or miss in donor correspondence can cost the NPO dearly.
Updating donor information, scouting for potential donors, and writing follow-ups – all in a day's work for the NPO staff. While catching up with these daily admin tasks, NPO staff lose focus on the long-term vision. Workflow automation enables NPOs to focus on their cause rather than routine admin tasks. Creating workflows is an easy way to automate tedious manual tasks that burden the staff and are likely to slip through the cracks.
Workflow automation for non-profit organizations streamlines routine processes and improves their workflow efficiency. Data maintenance tasks, donor engagement, and other internal processes can be efficiently executed by automating their workflows.
Automating workflows will free up a lot of time for the staff so that they can focus more on the long-term vision of the organization. Not just time saving, workflows can save significant costs. Automating the data maintenance workflows ensures that data is updated, and communication is consistent. Donor engagement can be improved significantly by automating the workflow. Better donor relationships translate to more revenue generation.
Non-Profit Workflow Creation Steps:
1. Selecting a trigger
In this step, users can choose a trigger. Examples of triggers are pledge created, donation created, account created, membership registration created, fundraising page created, etc.
2. Selecting targets
Once the trigger is selected, corresponding targets are chosen. The workflow will target only the records specified by the user. The filtering criteria are based on the trigger.
3. Add automated actions
The final step in setting up a workflow is configuring the automated actions. Examples of automated actions are sending an external email, creating an activity, assigning prospects, adding to the volunteer group, etc.
Some examples of workflows in NPOs that can be automated are sending drip email campaigns based on custom triggers, updating custom fields on accounts, and automated assignment of prospects and activities for staff.
Cflow is a powerful workflow automation solution that NPOs can use to automate their key workflows. The visual workflow and form builder in Cflow enables easy drag-and-drop form creation for users.
End-to-end workflow automation
Build fully-customizable, no code process workflows in a jiffy.
Types of NPO Workflows
Even the smallest automation can save time and money for the non-profit organization. We have put together a list of workflows in an NPO that can be effectively automated.
Online Donation Form Template Flow
Donation form flow
Donor Feedback Survey Form
Fundraising Feedback Survey Flow
Environmental issues survey flow
Non-profit Organization information survey workflow.
Zapier integration is a great way for non-profit organizations to supercharge their workflows. it connects over 2,000 web apps. Integrating your workflow automation solution helps NPOs streamline their daily operations with a single click. Cflow integrates seamlessly with Zapier to extend the capabilities of workflow automation. The integration can be used for better communication, data management, and constituent management. To explore more on workflow automation for non-profit organizations with Cflow, sign up for a 14-day free trial now.
We offer a 50% discount for non-profits and educational institutions. Simply send us the proof of your status and we'll be happy to provide you with a discount.
What would you like to do next?​
Automate your workflows with our Cflow experts.​
Get your workflows automated for FREE
---