Managing Vacation Request Approvals using Cflow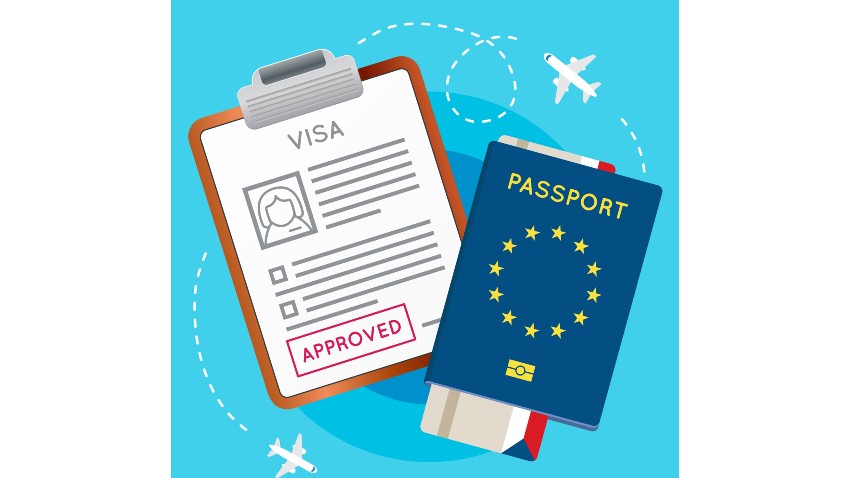 Given that, the United States is the only nation globally that does not give its employees paid vacations. European nations give mandatory 20 days of paid leave for vacation every year, with a legal requirement of it being 25 – 30 days per year in some countries. Canada and Japan provide a compulsory minimum of 10 days paid off annually. Although one of the wealthiest economies in the world, the United States remains impoverished when it comes to giving some time off to its workers. Americans work longer hours than any other people in other countries, including weekends. Even when companies allocate paid leaves, Americans refuse to use them appropriately due to financial pressure and competition among peers. Therefore, in many countries, employees even refuse to initiate vacation leave requests due to competition and fear of losing their job during their time off period.
This article will investigate in detail why vacation time offs are essential for employees, how to create a vacation request, how to get approved, what happens in the approval process, and more.
How To Request Vacation Time Off from Work?
Asking for time off is a difficult task especially if you are a new employee. You might replay tons of scenarios on how to request vacation time through email. A vacation time off email is a formal written email that is drafted by the employees who need time off. The vacation time off email outlines the reason for taking leave, the specific date, and the time of absence. Each company has its own set of rules and standards based on which time off requests are approved or canceled. Therefore, when you draft a vacation time off email, make sure it complies with the company's leave policies.
A well-articulated vacation time off email informs the employer that the work in your absence is covered. So, it not just informs the employer of the leave dates. When your email is sound and guarantees that the work is not affected by your vacation. How to write a well-articulated vacation request email?
A simple vacation leave request email should begin with your manager's email address and write a clear email subject. While greeting your manager, don't be too formal or too informal. Next, you need to inform your intention to take some time off and clearly mention the starting and ending date of your vacation. Make sure you highlight the dates as it will help employers to plan accordingly. Now mention the exact date that you will return to work. Here it is essential that you highlight the fact when you last went on a vacation, especially if it has been a very long time. Finally, mention if you have accumulated your vacation days and clearly mention if you have assigned one of your colleagues to attend in case of emergency, and finally thank him at the end.
Following are some of the vacation leave request email sample formats that you can use:
Format#1
Email subject: Request for a week of vacation time off
Hi [Manager's name],
I would like to request vacation time off for a week from [start date] to [end date]. I will be back to work on [return date]. I am going on a tour with my family to [place name].
I will complete my work beforehand, and I have asked [your colleague's name] to take care of any urgent issues that arise in my absence. I have informed my team leader about my vacation leave, and he/she has approved it. I am attaching his/her approval letter.
I will be available on my email [your email id] for any requests or queries as I will be checking my email daily.
Please let me know if my vacation request is approved at the earliest as I need to finalize our bookings.
Sincerely,
Your name
Format#2
If you have previously discussed your intent for vacation with your manager, then you can use this format.
Email subject: Confirmation of vacation leave request
Dear [Manager's name],
We have previously discussed my intent to have a vacation from [start date] to [end date]. I would like to confirm my vacation request, and I will be back to work on [return date].
All my work will be completed before I leave. I have decided with the team to take care of any urgent work during my absence.
It's been [your last vacation date/time] since I went on vacation, and I would like to use the [X days] of PTO that I've accumulated. I have planned this trip for my family.
You can reach me by phone [phone number] or email [your email id] in case of an emergency.
Looking forward to confirming this at the earliest as I must book flight tickets and a hotel.
Best,
Your name, [Job title]
Format#3
Email subject: Vacation request – [start date] – [end date]
Hi [Manager's name],
I have planned a vacation with my family from [start date] – to [end date], and I will be returning to the office on [return date].
I am aware of the department's shortage of hands in recent times, but it's been [X days] since I have taken time off for more than three days at a stretch. Currently, I have accumulated 35 days of PTO, and I would like to use 15 days of them for much-needed family time.
To stay versed in all the pending and current work, I have been working extra hours. At present, I have completed all my work. I ensure that whoever fills my absence will not be burdened with any unattended work. I have assigned [your colleague's name] for checking routine queries.
As you know, vacations are good for de-stressing and eliminating burnout. I have put vacations on hold due to the company's demand, and now I would like you to accept my request at the earliest.
Looking forward to your confirmation at the earliest to book flights and schedule my trip.
Sincerely,
Your name, [Job title]
Email to your teammates:
It is essential to inform your teammates as well, which will help them to plan how to manage the work in your absence.
Subject: Vacation request confirmation
Hey guys,
I am going on vacation from [start date] to [end date]. I will return to work on [return date].
I have discussed this with [Manager's name], and my vacation request is approved. We should have a discussion and plan my absence accordingly to either get the work done ahead or find a suitable replacement to take care of the work.
Revert to me with your thoughts.
Thanks,
Your name, [Job title]
Why Are Vacations Essential for Employees?
Our body is programmed to deal only with a certain amount of stress every day. Exceeding that limit can cause burnout and drain you emotionally and physically. Today's world is defined by running around the clock 24/7/365, but those aren't the only numbers representing the workers' contribution.
Taking a vacation helps, as your body uses this time to recover from the everyday pressure and de-stress itself. Employees will feel more rejuvenated, which enhances their work efficiency.
Relieves stress and enhances productivity:
One of the most essential benefits of employees taking a vacation is the stress relief it provides. Having regular breaks and taking time for themselves helps employees find peace. This is because vacation eliminates stress and tends to make them happier. They also get the perfect opportunity to catch up on sleep during holidays. Most people suffer from sleep deprivation due to heavy workloads, and vacations improve their mental health.
Reduces risk of heart diseases and other health issues:
Stress is one of the most significant contributors to various health ailments, vacations can improve mental and physical health. People who go on regular holidays are less prone to cardiovascular diseases, blood pressure, and other metabolic syndromes in the long run.
Enhances overall concentration:
When employees have their "me time," they tend to concentrate on their personal work, which helps them get recharged. This will significantly enhance their concentration and focus on their professional work. They work with a calmer mind and in a more relaxed manner. Research studies show that employees who take regular vacations and time off are more job-ready and handle mundane tasks stress-free than those who don't. In addition to this, employees on holidays will have more time to bond with their family and loved ones, which improves their personal life. Stress-free family life has a direct impact on the employees' professional life.
Empower your team:
When employees are given regular vacations, you can energize your team more effectively. Since vacations help improve employees' mood and productivity, it helps manage your team effectively as your team will be happier and more relaxed.
Relation Between Organizational Matrix and Vacation Approvals
The organizational structure influences the process and business activities, such as resource availability, a chain of approvals, and other hierarchical roles. There are different organizational structures such as functional, projectized, and matrix.
Vacation leave request is one of the most regularly executed business processes in almost all organizations. The general model of approving vacation requests begins when an employee submits a time-off request. When the leave request is raised, it is sent to the employee's concerned supervisor, who will either approve or reject the request. If the vacation leave request is denied, the process sends a message with the rejection reasons. If the vacation leave request is approved, the administrative department will do the final review, which will update the information in the payroll system accordingly.
This is where each organization uses different timesheets to maintain the approval matrix. The approval matrix may all look the same brief, but they differ from one another based on their use. The approval matrix is, in fact, closely associated with the organizational matrix. An organization's timesheet and workflow systems should have an approval matrix designed using both axes. The corporate axis includes different departmental hierarchies for individual employees. The approvals on both the axis might look like this:
| Organizational Axis | Project Axis |
| --- | --- |
| Time and Attendance | Task progress approvals |
| Vacation, sick, and personal time approvals | Billable and non-billable hours |
| Payroll tracking | Procurement and vendor tracking |
| Salary approvals | Tracking misallocated working hours |
| Overtime approvals | Comparing actual hours vs. budget hours |
| Timesheet tracking | Project rate codes and approvals |
An organization expects to have a single timesheet to support both of its organizational axes but ends up with multiple timesheets. It might be surprising, but many business organizations impose timesheets to track employees' work records. A well-structured organization uses a timesheet to handle vacation, sick and personal time off approvals. They use a portfolio management system to control time off approvals, payrolls, and projects. Instead of multiple timesheets, you can use a single portfolio system to manage all the leave approval requests and other business processes.
End-to-end workflow automation
Build fully-customizable, no code process workflows in a jiffy.
Cflow's Vacation and Delegate System
Wondering how to approve vacation requests quickly? Cflow offers a no-code solution for setting up your digital system for time off approvals. With its functionalities, managing employee time offs is much simpler and effortless.
Create leave request form:
Choose a leave application process from the workflow templates from the HR & Admin section. You can use this workflow to create a new workflow from scratch. Employees can use this form to submit a vacation, sick, and personal time off request.
You can also customize the existing workflow template shown below using the "customize" option in the right corner. Each field can be edited as per your requirement.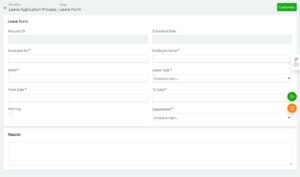 Building the approval workflow:
You can create the approval process using the drag-and-drop features on the workflow builder. Cflow provides you with complete flexibility for designing the time-off approval. Here you can assign hierarchical approvals and include senior managers, administrative officers, and the HR department to process the notification.
Approving or denying time off requests:
The time off request workflow is triggered when an employee submits the leave request form. Upon submitting, the concerned senior Manager will review the time-off request. They can automatically approve or deny the vacation leave request. The approval or the denying step can also be multilayered approvals.
Track submissions:
Cflow helps you keep track of the approved time-off requests. It makes it easy to organize and manage submissions and approvals with easy communication with the team members. Keeping track of the time off requests using Cflow helps you keep tabs on employees' absences.
The image below is a simple vacation/leave approval workflow process in Cflow.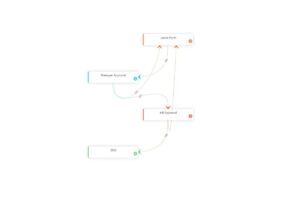 In addition, Cflow offers user delegation features to keep people notified of their vacation time offs and ensure that work is unaffected by the employee's absence. Using the delegate option, the work can be delegated to another team member when the actual employee is on vacation. Any employee can choose this option to delegate their work to their team member to cover their absence.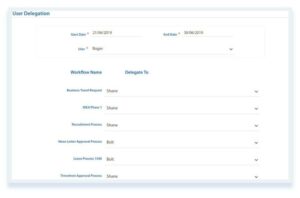 Moreover, Cflow's vacation and delegate system are transparent and flexible, which keeps every worker in the team informed of the activities involving others. The system allows users to create a wholesome working atmosphere without compromising the project deliveries. Managers at the top-tier authorities can get notified of absent employees, and they can easily delegate the work to the next person with a simple click. The built-in system automatically notifies the right people at the right time, and the scheduler lets the employer streamline multiple delegates at different times.
Ways to balance employee time off
Approving vacation requests or denying them entirely depends on the managers/senior officers. Some know the importance of giving vacation time offs to their employees, while there are managers who overlook it and reject it. This makes the workers get exhausted and feel burned out, leading to turnovers.
Have you heard of "The Great Resignation," which happened recently in 2021? Well, it is not new, but the COVID-19 pandemic caused great resignation in 2021, during which a record number of employees quit their jobs. According to the U.S Bureau of Labor Statistics, in 2021, around 47 million Americans will voluntarily quit their jobs. The Great Resignation drove millions of workers to quit their jobs as they no longer felt the need to fit in Managers found it much harder to tackle this employee shortage which led to revising the time of plans of many companies.
In addition to this, PTO requests are surging up. Handling these requests can be overwhelming for managers, and different companies handle them differently. For instance, Microsoft allows its employees to work from home half the time, and Twitter has given a lifetime work option for its workforce. Apple has decided to give the Wednesdays and Fridays work-from-home option with their manager's approval, and their workers should come to the office on Mondays. Tuesdays and Thursdays. Having a healthy balance between work and time off can ensure a healthy relationship with the employees as well as enhances the company's performance.
Streamline the process and set some guidelines for time off requests. By implementing a single system for vacation time offs, you can simplify the process and make sure the time is used effectively. As a manager, mandate that the requests are made in advance and not at the last minute. The policies should ensure that the PTOs are taken effectively and that work will be covered in their absence. This is where automation tools like Cflow come to save the day. Automation tools can help organize employees' absence and disruptions in workflows and cover up the team's efficiency.
Ensure that employees know the company's PTO policies and carryover procedures. You can use "use it or lose it" policies such that the employees get enough time to de-stress themselves as well as the work is unaffected. This can encourage teamwork, and instead of struggling, timely vacations can make everyone happy. So, set a standard, take breaks, and automate to be flexible and transparent to lead your team's success. Automate approving vacation requests using Cflow. Explore more by signing up for a free trial today.
What would you like to do next?​
Automate your workflows with our Cflow experts.​
Get your workflows automated for FREE
---