6 Ways to Automate IT Workflows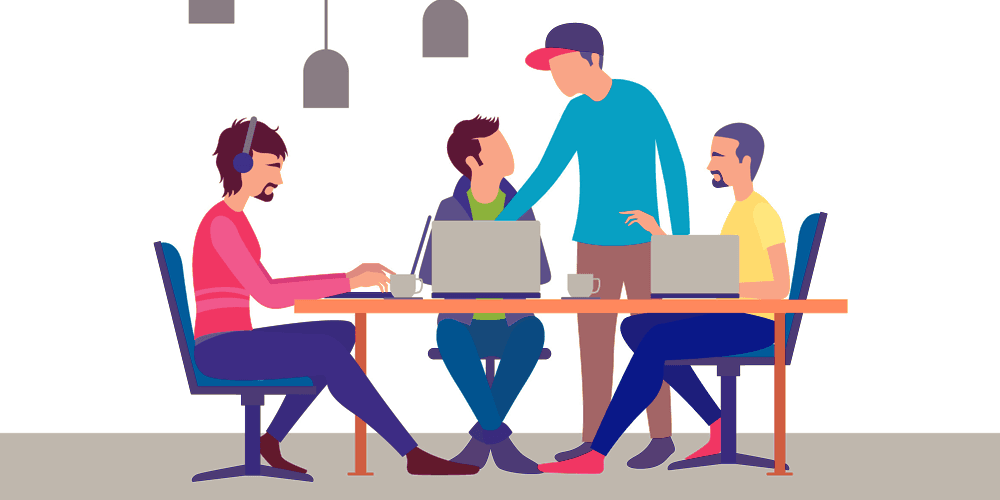 IT Workflow Automation is more essential than ever in an organization because computers are now capable of handling the most redundant tasks. Utilizing your manpower and intelligence for demanding tasks is what any reputed organization should do.
With the help of automation, be it IT Operations, HR, Admin, or Finance, every team in an organization can hugely benefit from one another.
Instead of relying on people to approve things that don't require their perusal, you can let the IT Workflow Automation software do the job and gain lots.
The IT Operations Team can get advantages by adopting automation including better efficiency, boosted performance, and efficient management of human resources and hardware which when combined together lead to assured results.
Here's Why IT Team Should Automate Workflows
Automation, in general, has lots of benefits but they are boosted further when the technology is used in specific teams. These benefits allow them to get the job done quickly and efficiently without too much investment.
1. Bring the Best Skills Your Team has to Offer
An IT operations team is comprised of the best professionals that you handpicked for the betterment of your organization.
Why use them for repetitive tasks that could easily be automated?
By using a BPM Software tool, you can bring your best skills to the forefront. They can save time, and avoid wasting it doing mundane tasks. The same team can do a lot in a week's time because all the less important tasks are automated.
2. From Chaotic to a Streamlined Environment
In most scenarios, a workforce ends up blaming one another and claiming that they assumed the task was done.
With a centralized software tool to keep things in order, your team will no longer be smothered by confusion and chaos. It notifies when a teammate has to attend to a file or forward a document at the right time.
Every process is assigned to a person, keeping track of, and a streamlined workflow gets the task completed in time.
End-to-end workflow automation
Build fully-customizable, no code process workflows in a jiffy.
3. Lesser Mistakes Equals More Productivity
You have assembled the best team in your city and you know they are extremely efficient.
It's all great but humans are bound to make errors, which is what the intermediate software gets rid of with automation.
People who are forced to do repetitive, boring tasks end up making mistakes. You can drastically reduce such mistakes by providing a no-code platform to do redundant tasks.
4. Get Rid of Inefficiency, Permanently
Your employees may not openly share as it could affect their ratings but it's a fact that they don't work efficiently when they lack motivation.
The inefficiency of a team is caused by repetitive jobs, lack of recognition, and daily work that doesn't challenge their best skills.
The solution to all these problems is simple – automate your IT operations teamwork so that they can be efficient at all times. Watch your team exceed expectations. It saves money while bringing the best out of your current setup.
5. Improve Customer Support
Most organization heads believe that automation is all about internal benefits but a team of happy employees working towards a common goal leads to improved customer support and satisfaction.
When customers are delighted by the type of service you offer, they tend to commit to your brand in the long run and will continue to spread the good word among their circle. Such a triggered event is made possible when you use automation software for your IT operations team to help them work better and in a contented environment.
6. Reduce Investments and Witness Better ROI
The Operations Team is an important group in every organization.
Most average leaders who haven't experienced the powers of true automation tools would consider investing more and hiring new employees.
Streamlining and assigning work while keeping the team at its peak performance will allow you to reduce investments, and get the best ROI. The bigger picture definitely favors the organization in many ways.
Conclusion
The workflow automation software can significantly boost your IT workflow efficiency. Cflow is the answer to all your questions. The software helps streamline processes, improve communication between team members, and reduce errors, and delays by a huge margin. When your product and services are delivered in an impeccable manner, you can witness a whopping increase in customer retention and better customer satisfaction.
Sign up for Cflow's amazing ecosystem and experience the difference it could make to your IT operations.
What would you like to do next?​
Automate your workflows with our Cflow experts.​
Get your workflows automated for FREE
---