How to Create a Workflow Like a Pro with Cflow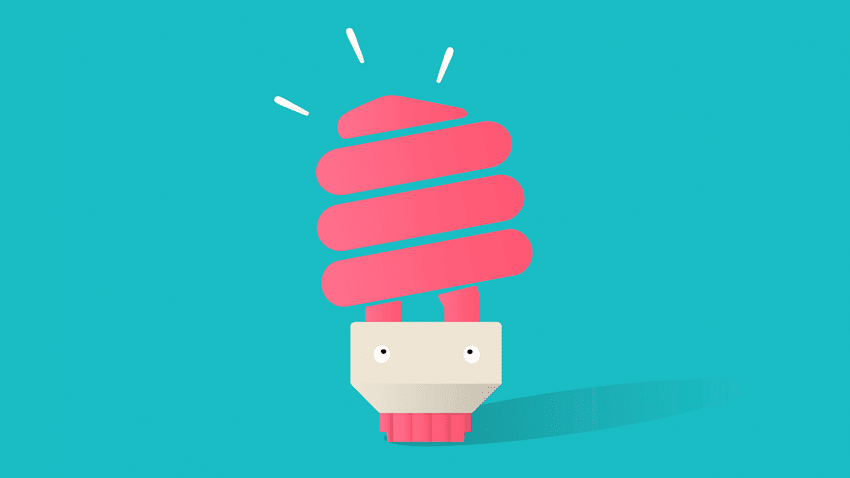 Are you looking to create a workflow?
Cflow is here to help you achieve your goal of improving productivity and efficiency. Workflows help organizations optimize their data accuracy by using a standard process that they can apply across all departments or locations of the business. This ensures that every employee has access to accurate information at any given time–and it saves money too!
With Cflow, you can design and implement a workflow process like a pro! We will discuss what a workflow process is, why business people should create one, and how to do it effectively with Cflow. So, let's get started!
Workflow Defined
Workflow is a process or set of activities that are designed to produce a desired outcome or result. It involves coordinating personnel, tools, materials, and information to achieve the goal. It is often used in business to automate and streamline processes and operations and increase efficiency and productivity.
Preparing to Create a Professional Workflow
How to create a workflow easily? Well, creating a workflow can be daunting, but a few simple steps can help you get started.
1. Identify Goals and Objectives
Before you begin creating a workflow, it is important to identify your business goals and objectives clearly. You should clearly understand what you are trying to achieve with your workflow and how it will help you reach your goals.
2. Identify Resources
Once you have identified your goals and objectives, you need to identify and allocate the necessary resources to complete your workflow. This includes personnel, tools, materials, and information.
3. Design the Process
Now that you have identified the necessary resources, you need to design the process. This includes mapping out the steps and activities that will be required to complete the process.
4. Implement the Process
Once you have designed the process, it's time to implement it. This involves training personnel and testing the process to ensure it works properly.
5. Monitor and Optimize
Even after the process is implemented, monitoring and optimizing it continually is essential. This involves looking for areas of improvement and making adjustments to ensure it is working as efficiently and effectively as possible.
Tips for Creating a Workflow
Creating a successful workflow is an essential part of running any business. It helps streamline processes and optimize efficiency. Whether you're creating a workflow from scratch or revamping an existing one, there are some key tips to keep in mind.
1. Include stakeholders in the process
Before creating a workflow, it is important to include all stakeholders in the process. This includes stakeholders from different departments and external stakeholders such as customers or vendors. Involving stakeholders in the process will help ensure that everyone is on the same page and will give you a better understanding of the different needs of each stakeholder.
2. Identify and remove unnecessary steps
Once stakeholders have been identified and included, the next step is identifying and removing any unnecessary steps in the workflow process. This will help optimize the processes for maximum efficiency. It is also essential to make sure that the remaining steps are necessary and that the workflow process is as simple as possible.
3. Create a system for tracking progress
Creating a system for tracking progress is key to ensuring that your workflow is working correctly. By tracking progress, you can identify any potential issues or areas of improvement. This can help to improve the overall efficiency of the process.
4. Test the process to ensure accuracy
Before launching your workflow, testing it to ensure accuracy is important. This can help to ensure that the workflow is functioning as intended and that there are no bugs or errors.
5. Research and Analyze
It is also important to research and analyzes the workflow to ensure it is optimized for efficiency. This includes looking at the processes of other organizations and seeing where improvements can be made. This helps identify potential issues and ensure that the workflow process is running as efficiently as possible.
6. Document Everything
Once the workflow process is up and running, it's important to document everything. Documenting includes all relevant data, such as process steps and stakeholder information. This can help to ensure that the workflow is functioning correctly and can be referred to in the future if any issues arise.
7. Keep it Simple
The key to creating a successful workflow is to keep it as simple as possible. This will help ensure that the workflow is easy to understand and that it is running efficiently.
8. Automate Where Possible
Finally, it is important to automate wherever possible. Automation can enhance the efficiency of these processes by eliminating redundancies. It is important to make sure that any automated processes are secure and that they are able to meet the needs of all stakeholders.
Creating a successful workflow can be challenging, but it is easy with Cflow. By following these tips, you can ensure that your workflow process is optimized for efficiency and that it is running as smoothly as possible.
How Does Creating Workflows Help Businesses with Their Performance?
Since workflows are powerful tools, they are important for businesses to improve their performance and streamline their processes. They provide a structured approach to completing tasks and ensure that tasks are completed in the most efficient way possible.
Workflows help businesses to:
1. Streamline processes and make them more efficient
Think about how you currently manage processes. Are there any processes you're working on or have worked on in the past that could be streamlined?
Streamlining a workflow can lead to significant time- and cost-savings. For example, suppose you have an e-mailing process that involves multiple people using different tools and software programs (such as Gmail). In that case, creating a new workflow that automates those steps might make sense so only one person can access those tools. This way, everyone will be able to send emails without having any knowledge of each other's individual tools or methods for doing so.
2. Increase productivity by providing a clear structure for tasks
Workflows are a way to organize your tasks by providing a clear structure for tasks. They can also provide a path to follow, which helps employees get the right information at the right time and complete tasks efficiently.
3. Improve customer service by providing consistent customer experiences
As a business owner, you know that customer service is one of the most important aspects of your business. It is no surprise that poor customer experiences can lead to dropped sales and lost revenue. And as such, it is essential that you provide stellar customer service every time someone interacts with your brand.
To do so effectively, however:
You need to know what makes for good or bad experiences for customers. This includes everything from how long it takes for someone to get in touch with an agent at the company's call center to how they are treated when they finally speak with someone on their end.
You need to figure out how best to respond when something goes wrong. For example, by providing refunds or credits) based on these insights into what works well vs. poorly when interacting with customers.
4. Automate manual tasks and reduce errors
Workflows can be automated, and by which can reduce errors. Workflows also help you to focus on more important tasks instead of repetitive processes or manual steps that can cause errors. Automating processes will allow for faster execution and improved accuracy, which means less time wasted on unnecessary tasks and more time spent doing what matters most: creating great content!
5. Improve data accuracy by using a standard process
Workflows can standardize data. Data consistency is important for accurate reporting and analysis, but it's also essential for reducing error rates. Inaccurate data can lead to accurate results and could result in financial losses if corrected quickly.
By following a standard process, you'll ensure that every step of your workflow is automated so there are fewer opportunities for human error, which will ultimately save you time and money.
6. Reduce time spent on repetitive tasks
You can automate manual tasks with workflows which will help streamline your processes. This will reduce errors as well as avoid time spent on recurring tasks. Use a standard process to help you maintain consistency and reduce the need for rework or training time.
Workflows also help businesses improve efficiency, customer service, data accuracy, and human resources. Here are some examples of workflows that can help businesses improve efficiency:
A workflow that automatically adds new customers to a list based on the date they joined your organization (or just before they left) would ensure that you have all the information necessary to give them discounts or special offers when they come back in.
A system that tracks which products are bought together by customers. This helps you know which combinations sell best across different regions and gives you more accurate sales forecasts for future inventory purchases. This information could also be used as part of your analytics strategy to identify trends within existing customers' purchasing habits so that promotions specific to those users are relevant and useful for them.
Workflow Creation Tools
Workflow creation tools are digital tools designed to help businesses streamline their processes. By allowing businesses to create and share workflows online, these tools enable businesses to automate and manage their workflows more efficiently. They are also essential for businesses looking to stay ahead of their competitors.
So, why do businesses need workflow creation tools?
Workflows help businesses streamline processes and tasks, making them more efficient and productive. Businesses can become more efficient by automating these processes and tasks, increasing customer satisfaction, and improving their bottom line. Workflow creation tools make it easier for businesses to create and manage workflows, allowing them to focus on other aspects of their business.
In addition, workflow creation tools make it easier for businesses to collaborate with their team members and ensure that everyone is on the same page when it comes to completing tasks. They also allow businesses to track progress and monitor each step of the process.
How to Choose the Perfect Tool?
Here are some tips for choosing the right workflow creation tool for your business:
Understand Your Needs: The first step in choosing the right workflow creation tool is understanding your specific needs. What type of processes do you need to create and manage? What features will be the most beneficial to your business? Answering these questions will narrow down your options and help you choose the best.
Research Available Tools: Once you know what features you need, you can begin researching the available workflow creation tools. Look at reviews and compare features and pricing to find the right tool for your needs.
Test the Tool: Once you have narrowed down your options, it's time to test the tool. See how easy it is to create a workflow and how quickly you can get your process up and running. If the tool is difficult to use or doesn't offer the features you need, then it's not the right choice for your business.
Consider the Cost: Price is always a factor when making any purchase. Compare the cost of different workflow creation tools and decide which ones provide the best value for your business.
By taking the time to consider your business's specific needs and the tool's features and capabilities, you can ensure that you find the perfect workflow creation tool for your needs.
End-to-end workflow automation
Build fully-customizable, no code process workflows in a jiffy.
Creating Workflow Like a Pro with Cflow
Are you looking for an easy and efficient way to create workflows with no coding? If so, Cflow is the right tool for you.
Cflow is a powerful workflow instrument that enables business people to create workflows in a matter of minutes easily.
With Cflow, you can create custom workflows and processes that suit your business needs. It makes creating workflows easy and efficient with no coding skills required.
Creating workflows with Cflow is simple and straightforward. It comes with a drag-and-drop user interface, which makes it easy to create workflows that are customized to your business needs.
You can also add extra features, like automated emails, SMS notifications, and other triggers, to make your workflows even more efficient and effective.
You can start by creating a workflow with a few clicks. You can then define the steps of your workflow, add conditions, and manage the process. You can also easily share and collaborate on the workflow with your team.
Moreover, with Cflow, you can track the progress of your workflow in real-time. This makes it easier to stay on top of the workflow and ensure it is completed on time.
Cflow makes it easy to create workflows for any type of business. Whether you're a small business, a large corporation, or somewhere in between, Cflow has tools that can help you get the most out of your workflow process. With Cflow, you can easily create workflows, ensuring that your processes are running smoothly and efficiently – with no coding knowledge required.
Cflow's Customizable Predefined Workflow Templates
Cflow offers a wide range of customizable workflow templates for every area of business. The templates are designed to address the needs of most businesses and are designed to fit any industry.
These templates are designed to help you get work done faster and more efficiently. They include pre-built actions and interactions that allow you to quickly create a workflow from scratch or edit an existing one.
You can also use these templates to create new customizations by adding more actions or modifying the logic behind them. This makes it easier for you to create workflows customized to your needs.
1. Operations
This is a customizable, predefined template in Cflow for a support process that the operations department can use. This template is great for use in environments where multiple teams need to communicate and collaborate on common processes. The workflow template includes all the necessary steps to conduct a support case, from creating the ticket to closing it. The templates also include an optional step to generate an email template that can be customized by the customer support team.
2. Procurement
Cflow has a customizable, predefined template for purchase receipts that the procurement department can use. This template will be used to fill in the purchase receipts and create the invoices. The process involves uploading the purchase requisition, and purchase order, and creating a new purchase receipt.
All the information about the purchase is included in one place. The receipt can also be customized to include a summary of all details such as product name, number sold, the price paid, and payment method. This can be used to produce an invoice later on.
3. HR and Admin
Cflow has a customizable, predefined template for an employee onboarding process that the HR department can use. This template allows you to – create new employees, add them to your project, and complete the onboarding process for them; Update, edit, and delete existing employees; View all of the tasks that need to be completed on a project along with their current status and also review their applications. This template is completely customizable.
4. Finance
Cflow has a customizable, predefined template for client invoicing that the finance department can use.
The client invoice template generates the invoice, which is then sent to the client via email. The invoice contains all the details of the work order. The template has been designed with ease of use in mind so that you can quickly set up your own client invoices and get them printed or emailed out immediately.
5. IT
Cflow has a customizable, predefined template that the IT department can use. This workflow template for email storage is designed to provide a quick and easy way for the IT department to manage email storage requests from the various stakeholders in the organization. This customizable template is designed to be used by any department of the company, but it can be used by any department that handles emails. This ensures that every department has access to a similar workflow that allows them to manage their emails.
6. Sales and Marketing
Cflow has a customizable, predefined template for client onboarding that the sales and marketing department can use. The workflow is designed to be used as a guide for a typical Client onboarding process. It contains the steps required to identify potential clients, develop a proposal and obtain a signed contract. This template is designed to be customized to suit the specific needs of your business.
These are some of the many customizable workflow templates that are shown here. Cflow offers even more pre-defined templates such as project management, bug tracker, remote work management, Capex approvals, business inquiry, employee review, quotation management, and much more which you can find under the "Worlfow templates" section in Cflow.
Wrapping Up!
By understanding what workflows are and how they can help your business, you're well on your way to creating a better workflow. Don't wait until it's too late! So, Having the right workflow creation tool is essential to make this process easier. Cflow is the perfect tool to create a workflow online, making it easier for businesses to manage and optimize their processes. With its user-friendly interface and powerful features, Cflow is an excellent choice for businesses looking to create a workflow.
What would you like to do next?​
Automate your workflows with our Cflow experts.​
Get your workflows automated for FREE
---