5 Tips to Write An Employee Performance Review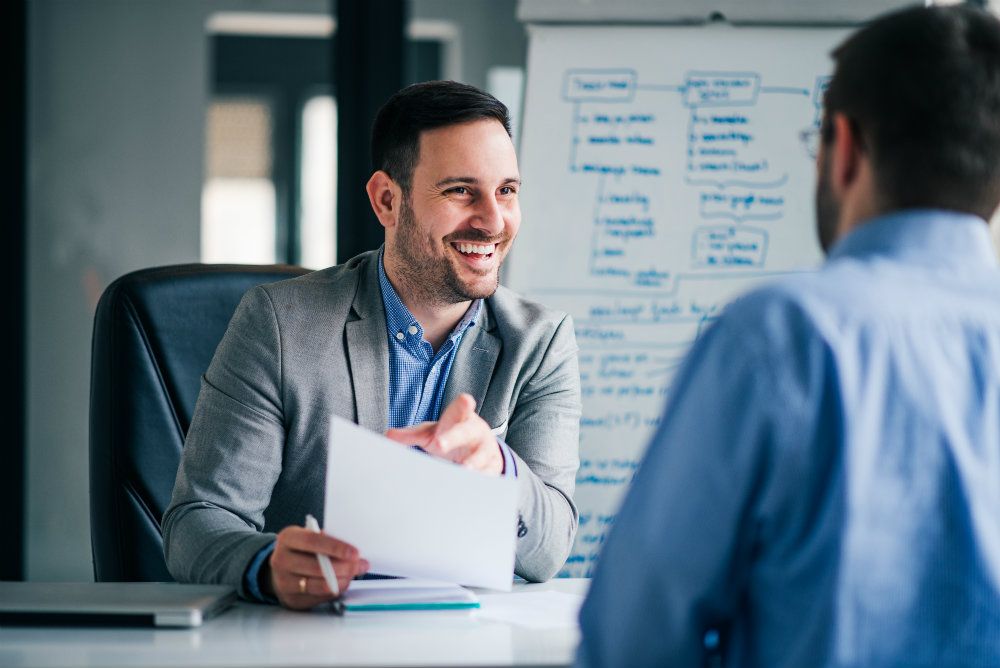 An employee performance review may sound like a demanding task, both on the employer and the employees. From a manager's perspective, it is yet another chore they have to handle but as a matter of fact, your organization's growth and future largely depend on how employees are handled.
There are some common mistakes that a manager might do and there are some questions that need to be answered precisely. Before we look into the structure of writing an alluring employee performance review, here are the basics to go through.
Basic Instructions When Writing a Performance Review
There is no specific length or size that you should stick to
Make sure to cover all points, both negative and positive before the review ends so that they are all conveyed in a precise manner
Create a review that is neither too long nor too short to read
Follow up your review with a face-to-face meeting to further clarify
The employee should have understood what is expected of him/her at the end of the review
1. Start and End on a Positive Note
Every time you sit down to write an employee performance review, make sure the entire session or essay is overall positive.
The idea behind the review is to make poor performers do better and not make them feel they are doing it all wrong. Start by listing their achievements of the year before moving on to the areas they lack. End the review once again stating what is expected of them in the following year.
2. Avoid Surprises, Give Feedback Throughout the Year
While the overall idea of an employee performance review is to educate everyone on their contribution to the team, don't wait for the year to end.
Provide feedback during every project so that in case an employee lacks communication skills, product knowledge, or other specific areas, they can start improving months before the actual review takes place.
3. Point Out Tasks that were Not Accomplished
For employees who have been consistently working at the same pace without any major improvement, things may become really difficult when it comes to issues like a layoff.
Keep things honest and open-ended. Let the person know that they didn't improve in certain areas even though they were notified of the same in the previous performance review.
4. Rely on Face to Face Discussion to Avoid Miscommunication
Writing a report is more about documenting the entire process and using it for the appraisal procedure.
The actual goal is to let an employee know what their strengths are, their weak areas, and how to improve them. Meet them in person or at least schedule a video call for remote workers to avoid any miscommunication. Convey your points directly to them rather than simply sending a written employee performance review.
5. Never Forget those Star Performers
This a very common mistake that could occur because, in a frenzy to identify and improve those who lack in performance, the best employees may get overlooked.
In a review, accolade their achievements and explain their contributions to the organization's growth. This will encourage them to perform better, be more loyal and improve leading to more sales and quality.
What Kind of Vocabulary to Use in Performance Appraisal Review?
Tone – Maintain a neutral tone and deliver your statements without any prejudice attached to it
Choice of words – Achievements, accolades, betterment, improvement, identified skills, and more such words will help encourage employees
Precise – Keep the size of the review easy to read and comprehend while avoiding any redundancy
Motivational – The overall purpose of the review is to serve as a motivational speech that would bring the best out of each employee in your organization
End-to-end workflow automation
Build fully-customizable, no code process workflows in a jiffy.
Simplifying Employee Performance Review with Cflow
When reviewing employees, managers may have lots of work to handle even if the total count is less than 100. Making things easier is the concept of using workflow management software such as Cflow that keeps track of all the work completed in a year.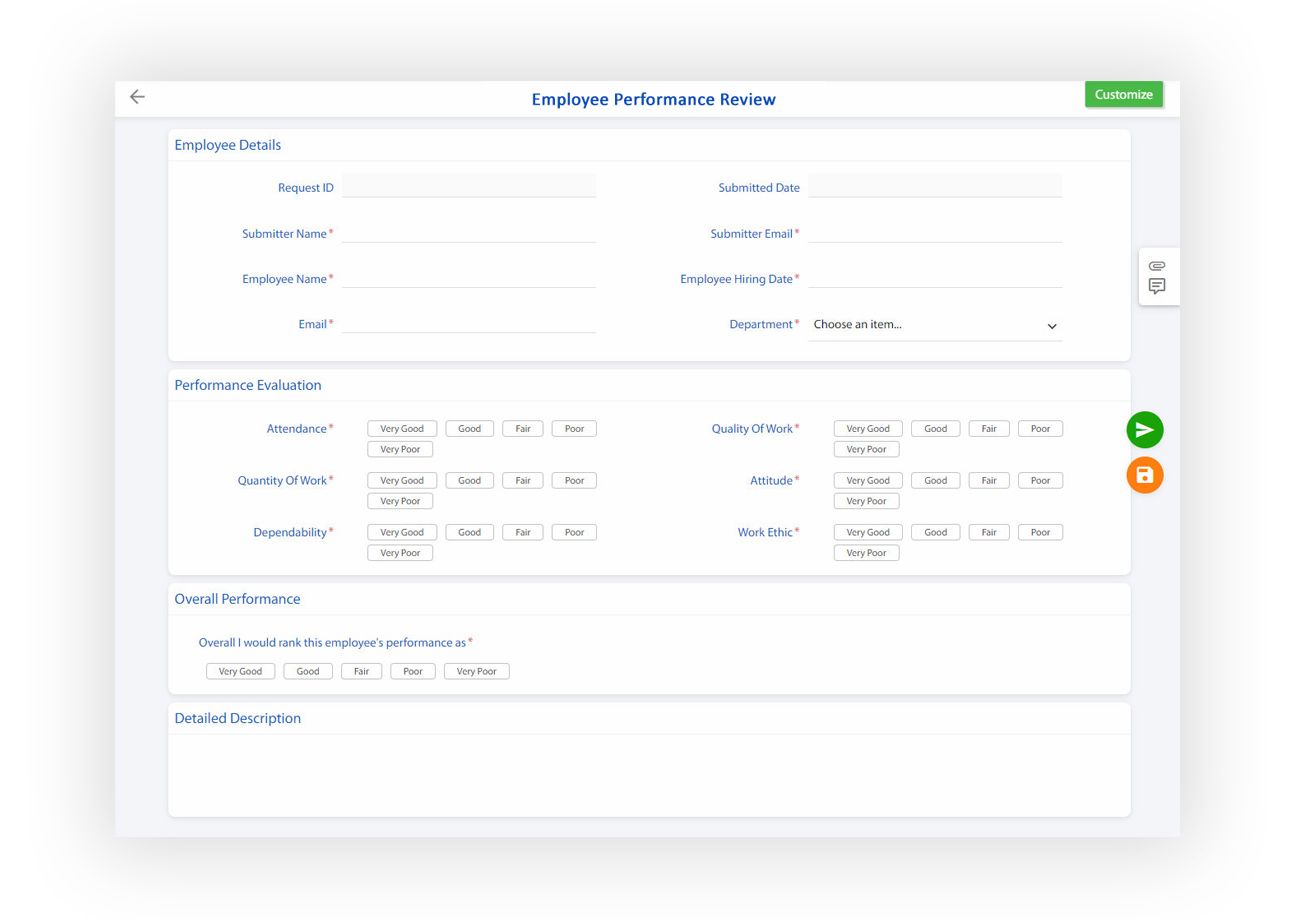 Diagram: Employee Review Performance Template
It is easier than ever to view who handled the task, how efficiently it was completed, and their total accomplishments throughout the year. The manager can make well-informed decisions and it is a great way for smaller organizations to handle performance reviews in a professional manner.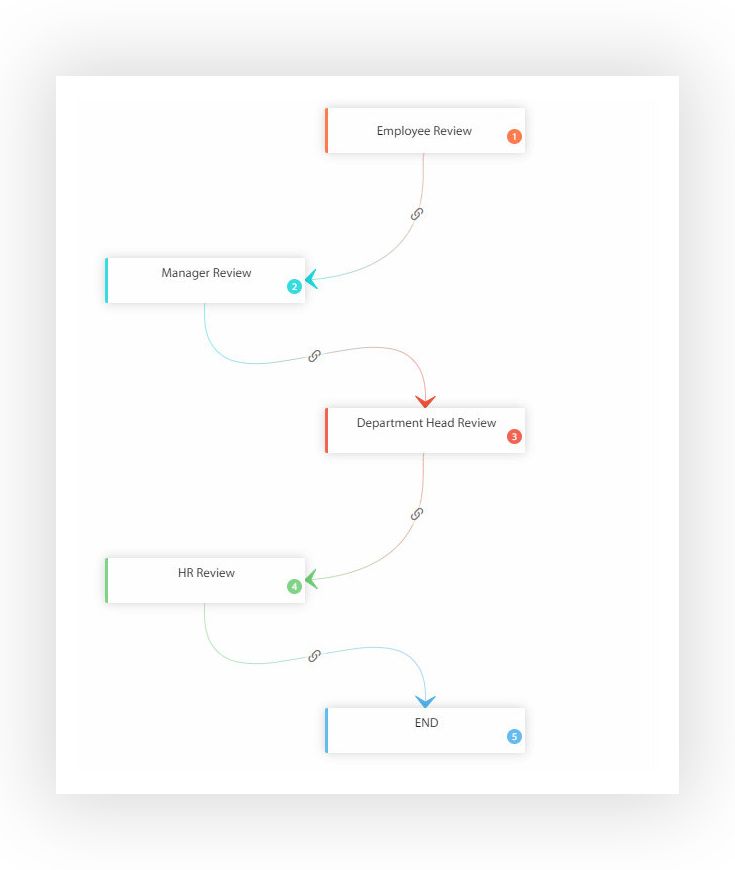 Diagram: Employee Review Performance Sample
A Bloomberg report suggests full-time HR staffs are mandatory to handle performance monitoring for employees when their numbers are in the hundreds. Instead of paying and maintaining such large teams, you can simplify and make it effective by opting for Cflow, a software that keeps track of all the work completed with additional details required to evaluate employee efficiency.
What would you like to do next?​
Automate your workflows with our Cflow experts.​
Get your workflows automated for FREE
---