Looking for ClickUp Alternatives? Explore Cflow As The Best ClickUp Alternative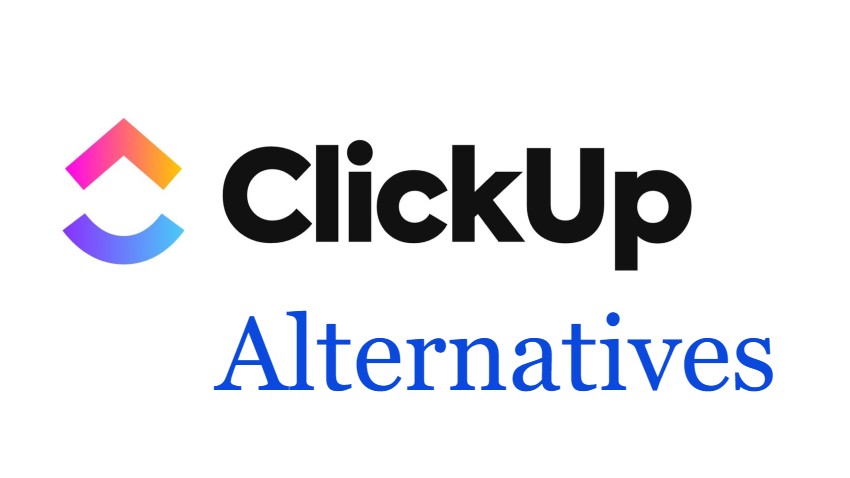 If you are still indecisive about what to replace ClickUp with, we have the right solution for you. Well, here is an orchestrated, profound, and coherent software that could modify and mold business processes to efficiency like never before.
Cflow is one of the best ClickUp alternatives that you could acquire to manage and organize tasks, projects, and different functions. Rise the standards of your work culture by investing in Cflow and building the best possible experience for your employees.
Enjoy a standardized and organized framework for processes that would meet your specific requirements.
Navigation and User Experience are Simplified to the Core.
As a no-code platform, Cflow can be used with extreme ease. Unlike ClickUp, even a non-technical person/employee without any programming skills can use our tool effortlessly. Every department in an organization can automate and optimize its functions which enhances the overall result. Be it Human Resources, IT, Finance, Procurement, or Sales and Marketing, Cflow does it all. Cflow is a software that involves simple steps to Manage all organizational functions with simple and minimal steps.
Manage Projects and More
While ClickUp only lets you manage your multiple projects, Cflow functions both as a project management workflow software and also as a Business Process Management tool. It transforms and streamlines business processes with graphically generated workflows.
Cflow quickly takes care of your end customers as well as your workforce strength. Architectured on robust BPM methodologies, our innovative platform will catalyze business growth.
If you are one of the organizations that deal with a huge customer base and internal factors like employees, stakeholders, and vendors, several tasks and responsibilities need to be delegated among them. Oftentimes organizing and managing this would be highly burdensome. In such a scenario, apps like ClickUp would become insufficient and seem like an incomplete tool for you.
What you need is an all-encompassing instrument that would drive the efficiency of your organization. Cflow is better than ClickUp in doing that for you. Through BPM, streamline all the tasks within your organization and attain a level of efficiency and clarity like 
Cflow Roots in User Feedback
Cflow is the very first and unique platform that was developed to focus on productivity and user feedback. This offers stability in the user experience and users can upgrade their use patterns according to the business processes' needs. The platform is user-friendly, adaptable, and customizable. The numerous features that Cflow offers are like no other and it leaves organizations with the best alternative to ClickUp.
Why must you Opt for Cflow?
1. A No-Code Platform
Cflow is a tool that works on a no-code workflow platform. It specifically works by using a visual development interface. Thus, being user-friendly is one of its best features. The software can be used with such ease that your employees do not have to be technically skilled.
With basic and simple actions, all the organizational operations can be effectively optimized. Unlike ClickUp, Cflow's features and usage pattern do not impoverish the efficiency of the workforce and hence, it is one of the most advanced ClickUp competitors. 
2. Workflow Through Flowcharts
Cflow lets its users create simple to complex, creative, and comprehensive workflows easily on Cflow.  As a flowchart-based visual workflow builder, the tool will simplify the processes for your workforce. The flowcharts generated are visually enticing, vibrant, and easily deductible. The workflow creation can be performed without any code, just drag and drop the elements from the Control Center. The instructions and rules can be added eventually according to which the assigned member will perform the tasks accordingly.
The automated workflow delivered by Cflow has the ability to elevate your experience in performing business processes. The additional feature of inbuilt pre-designed templates makes the workflow generation process much more manageable. 
3. Automatic Notification and Routing
The lack of a proper communication system often pulls down the efficiency of the entire process. One-on-one communication will delay the process as well. As a solution to this, Cflow offers an advanced communication system where reminders through notifications, assigning tasks, approval notifications, etc., all can be managed using this tool. Route the tasks to specific individuals so that they can act on them instantly. Through the course of the action, regular reminders will be sent to the respective task doer. 
4. Process Time Tracking
Tracking the time of the tasks that are performed is an essential feature that Cflow offers you. This Feature will let the users monitor effectively the time that goes behind each step in a task. It also aids in identifying time lags, bottlenecks, and drawbacks in the processes, ultimately guiding the employees to make insightful decisions.
Inferences on how to improve and optimize these processes further can be derived from this feature. Similar to ClickUp, the users can create and customize well-defined workflows for timesheets, inventory handling, scheduling tasks, attendance, working hour tracking, invoice managing, and maintaining logs. Everything can be documented and saved to the cloud storage making it easily accessible at any time.
5. End-to-end Management and Automation
The process of optimizing the tasks from beginning to end is referred to as end-to-end process management and automation. This is easily achieved using Cflow. It has a high degree of adaptability to render what the users want.
This feature allows the users to manage and automate the processes where and when required. The customization feature makes Cflow adapt to any industry. Be it customer service, marketing, order management, or any IT operations, Cflow can carry any need. 
6. Task List View
The tasks list in a given workflow can be easily viewed by any member of the team. With the list, the users can effortlessly edit, add, delete, open, or even close certain stages or instructions. Within the task list, the assigners can specify details like task dependencies, assets, and contributors, and even the flow of approval can be deduced from the task list. 
7. Google Doc Workflow Management – Use the Native Google Docs
Document management can be easily automated using Cflow. Integration being one of its primal features, allows the users to integrate Google Docs into the software. Users across departments can easily create, edit, and collaborate simultaneously.
As one of the best ClickUp alternatives, Cflow's Google Docs workflow management process offers a seamless transition between the stages of the process and it gives you impactful results like time and cost reductions. Our platform will also give you access to crucial admin tools when integrating with Google Workflows.
Additionally features like a powerful rules engine, efficient reports and analytics system, and instant notifications and reminders setup. 
8. Integrate with 1000+ External Apps
Adopting Cflow will be a seamless action for any organization. As the most adaptable tool you can find, Cflow is the most flexible and effective integration app for you. The platform can be integrated with more than a thousand external apps, systems, and data networks.
This integration can be done without using any code and can communicate and transfer data in an instant. Some of the important and popular third-party applications like SAP, Zapier, and many others. Integration helps in maintaining the flow of data/information and improves communication and coordination. You can use your comfortable technologies like  API, and webhooks, or even directly connect to the external systems.
Cflow is more efficient than ClickUp or any other ClickUp similar apps. Users can easily leverage and use any number of apps to collaborate with. Cflow is designed as a versatile platform to give maximum flexibility and results to its users. 
9. Basic Email Templates with Automatic Responses
Our platform offers the best email templates for its users. Using Cflow, you can acquire quick and automatic responses to maintain the flow of the process and communication. Connecting with stakeholders, customers, and employees is made simpler and instant. Now your workforce will not have to sit and compose basic emails and waste their time and energy on such a mundane and repetitive task.
With the available templates, organizations can save factors like time and energy, and it also ensures maximum efficiency and productivity. ClickUp and most ClickUp alternatives do not offer email templates. Cflow stands out as an important platform in that aspect. Within the templates for email, users can easily customize their messages according to their needs. Personalize your emails within the templates themselves. This feature streamlines your communication with your internal factors like never before.
10. Take Care of Your SLAs and Escalations
With the rules engine in place, it is possible to create and add rules and ensure you never go out of compliance. It is easy to set specific task goals and timelines for your organization. Being in this system, Your workforce will receive reminders and notifications of the tasks and deadlines. There is a continuous flow of the processes. 
With this consistent responsibility and accountability are generated among the employees. In case of any confusion or queries, you will be able to reach out to the respective person easily. Employees remain aware of the happenings and the milestones within the company instantly. At the same time, escalations keep the stakeholders on par with the pending and overdue which helps manage expectations.
11. Scalable Platform
As an easily moldable platform, Cflow can easily accommodate and adapt to the growing demands in any industry, unlike any other solutions. Cflow is designed to be adaptable and scalable where it promises to deliver the outcomes that are expected. The cloud-based feature enhances the scalability of the platform which can change according to the requirements. This scalability is also extended to the parts of Cflow.
12. Customer Relationship Management (CRM)
Cflow provides an exemplary CRM solution using which organizations can enjoy blissful communication with their customers, prospects, and partners. A rapport is built between these factors which positively influences the business. There are customization options available on Cflow that can be integrated and automated, and also streamline all the business processes.
With the CRM feature, experience an effortless way to elevate customer interaction and engagement. Cflow offers an abundance of features for CRM including lead capture, scoring, pipeline management, deal tracking, and customer segmentation. Use automated workflows and integration options to further enhance the management process.  
13. Constructive Reports
Reports and analytics provided by Cflow are deeply insightful. A comprehensive understanding of the progress and results are automatically provided to the users. The Business Activity Monitor (BAM), which is built in Cflow will give you on the process cycle times, data-based inferences, and details on inefficiencies and other limitations. A report is automatically generated after each is completed. These reports can be used to filter out data from the performance of your business processes periodically, that is, by day, week, or even month.
The reports and all the details are given to you on a compelling dashboard regarding the multiple workflow processes. The dashboard is enriched with vibrant colors denoting each process. The presentation in these reports can be customized according to the process, theme,  or even business culture. These generated reports can be shared and stored using the cloud storage system. Cflow promises to help you have a consistent touch with your organizational processes.
End-to-end workflow automation
Build fully-customizable, no code process workflows in a jiffy.
14. An Easy Vacation and Delegation Process
Cflow offers itself as a platform where vacations and the further delegation of tasks can be managed skillfully. The built-in system quickly notifies whether an employee is going on vacation. This information can be used to reassign the tasks to different members. The manager or the team leader can assign another member manually. This ensures that the process's flow remains intact and aids in creating a streamlined environment where work never gets delayed. 
Areas Where Cflow Outdoes ClickUp
| Essential Features | Cflow | ClickUp |
| --- | --- | --- |
| No-code Platform | ✔ | ✔ |
| Workflow Flowchart | ✔ | ✔ |
| Built-in Workflow Templates | ✔ | ✔ |
| Integration with External Apps | ✔ | ✔ |
| Ease of Use | ✔ | ✖ |
| Project Timeline | ✔ | ✔ |
| Time Tracking | ✔ | ✔ |
| Task List View | ✔ | ✔ |
| Progress Tracking | ✔ | ✔ |
| Process Management and Automation | ✔ | ✖ |
| Customizable Forms | ✔ | ✖ |
| Native Google Doc Integration | ✔ | ✖ |
| Automated Notification and Routing | ✔ | ✔ |
| Email Templates | ✔ | ✖ |
| Scalable Platform | ✔ | ✖ |
| Customer Relationship Management | ✔ | ✖ |
| Contact Management | ✔ | ✔ |
| Reports | ✔ | ✔ |
| E – Signature | ✔ | ✖ |
| Multiple Assignees | ✔ | ✔ |
| Multiple View Layout | ✔ | ✔ |
| Tags and Folders | ✔ | ✔ |
What would you like to do next?​
Automate your workflows with our Cflow experts.​
Get your workflows automated for FREE
---