Should Every Company Automate its Workflows?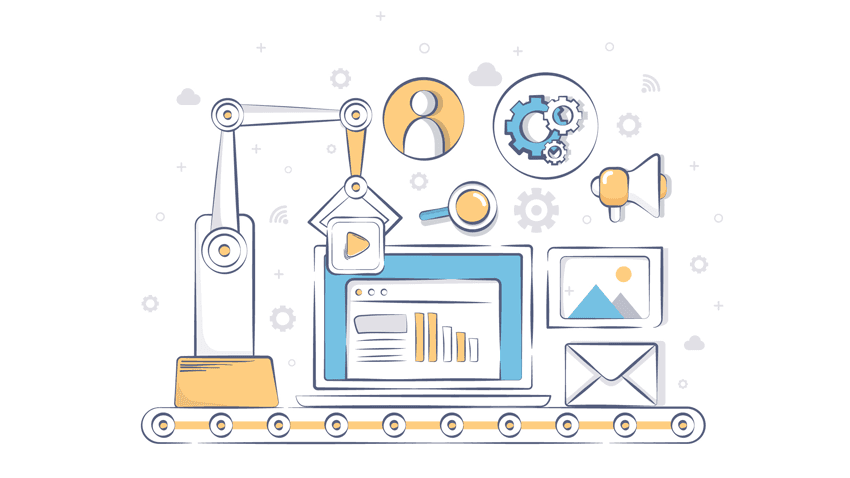 A very common and pertinent question in these troubled times that will be answered with some relevant examples so that you can make an informed decision for your organization.
While workflow automation may sound like a far cry for many new companies struggling with lockdowns and loss of business, it is important to analyze the existing modus operandi of the way work gets done.
Every enterprise, irrespective of its size and job nature, follows a certain set of processes to meet the requirements of its clients and customers. Take a look at your employees and see how they handle everyday tasks. Are they using paper-based processes or a computer? Either way, a connected cloud-based workflow platform can do wonders for completing their daily tasks efficiently.
3 Aspects that Justify Workflow Automation in a Company
1. Repetitive tasks – There are so many repetitive tasks that call out automation right away. You may see your employees working tirelessly on these tasks.
Some of the most common tasks are sending out weekly newsletters, getting blog content approval, or updating available stock in the food industry. Instead of doing it manually, when automated, the same person can be allocated to a more challenging task that allows them to contribute to the firm.
2. Access to data – Paper-based processes are on the way out even in conventional industries such as cinema, food, or supermarket management which are generally late in catching up with technology.
The high-tech industry is not the only one that needs cloud access and digital document management but every firm that fills in a bunch of forms for various purposes on a monthly basis should have seamless access to data, preferably with automated updates and notification reminders.
3. Quality assurance – One of the most crucial cogs in the wheel of every business is to have assured quality and timely delivery.
When teams work together, have more efficient ways of communication, and have a bird's eye view of the whole process, it is easier to assure the best quality to your customers. You are in control of your destiny and churn out more efficient output. Besides, your employees are no longer working on mundane, repeated tasks and get to do more challenging work that results in better contributions from your workforce.
Is Workflow Automation Really Necessary?
The direct answer is yes and no.
The term automation has been often associated with industries where robots perform a series of monotonous tasks. In reality, automation is part of everyone's life in the technology era.
End-to-end workflow automation
Build fully-customizable, no code process workflows in a jiffy.
If you are using a smartphone or have a Google account, there is plenty that happens on its own such as restaurant recommendations, traffic updates, weather, and keeping track of all your files on the Google cloud storage. It makes life a lot easier even for the average person which is why workflow automation works great for multiple industries including food processing, sports, education, event management, and many others.
It is important for all organizations to increasingly adopt technology as it results in increased efficiency and productivity. Moreover, technology changes are inevitable and provide a significant leg up over the competition. It is easy for every organization to start with workflow automation software for their daily task management and all approval-based processes such as time-off approvals, purchase requisition, and so on.
A simple and easy-to-use cloud workflow software such as Cflow is easy to implement besides being affordable for startups and mid-sized organizations. You can easily start off with workflows for a specific team that can be gradually shared with multiple teams and eventually the entire organization.
Identify the mundane and repetitive tasks in your organization that can be easily automated in Cflow so that you can gain the other benefits of visual dashboards on employee performance and automatic notifications and reminders.
Know more about Cflow's exclusive features and understand how it can help automate your specific requirements.
What would you like to do next?​
Automate your workflows with our Cflow experts.​
Get your workflows automated for FREE
---