The Only Guide You Ever Need for Employee Offboarding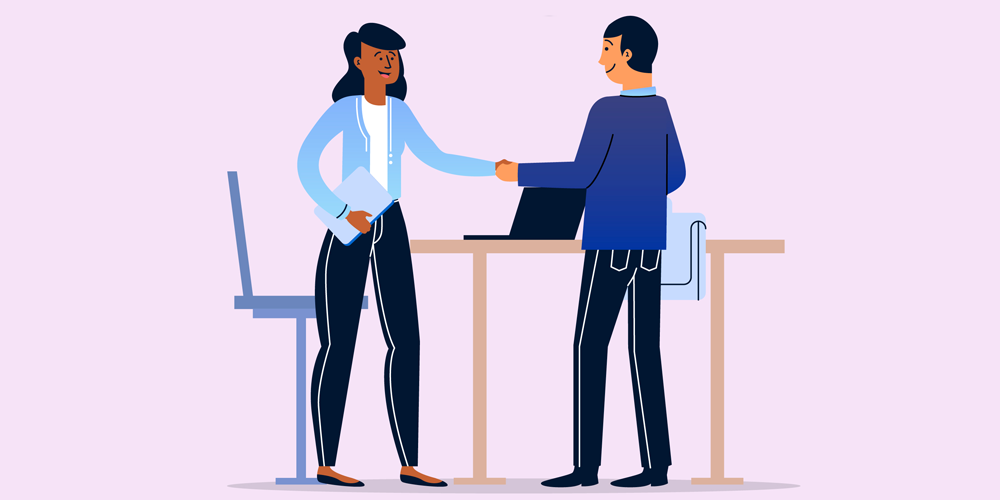 The Human Resource department is the backbone of an organization's growth. Hiring talented employees and retaining them is mandatory to build a strong base for your business. That's when the employee offboarding process gains importance because if there are skilled people who choose to drop out of your employment, it is important to know the reason behind it.
Things to Know About Employee Offboarding Process
A streamlined approach makes it easier for individuals to share their views without having to directly communicate with an HR person.
Why is Employee Offboarding So Important?
The first and foremost focus is to know why the person wants to quit the job. The reasons could be many like better career prospects, salary, work culture, or office location but it's mandatory for your organization to know the reason
Streamlined knowledge transfer and asset transfer are vital so that the remaining employees could continue their work without any hassles
A company's positive approach towards an employee who wishes to quit will create a better work culture and encourage remaining employees to be more committed
Documentations related to offboarding should be available digitally, and ready to access and a step-by-step procedure helps transfer responsibilities from one person to another
Benefits of Automating Employee Offboarding
The sheer number of benefits that you gain when automating the employee offboarding process using a process flow software like Cflow is many. They are long-lasting, help keep track of documents and save a lot of time irrespective of the number of people signing off in a particular period.
Collates Documentation Process
Multiple documents are supposed to be handled during a resignation. There will be so many forms like knowledge transfer, company asset submission form, handing over official email ids, and so on. When everything is done digitally, it's more streamlined and time-saving.
Load Management
Easier to manage when multiple employees are being offboarded at the same time. It removes the chaos from the situation, makes it easier to collect all information from a leaving employee, and keeps a digital record ready for auditing.
Saves Time
The key concept behind using automation is to save time and it does so in an offboarding process. There are no manual interventions involved in it and your employees will have the freedom to complete all their forms at their convenient time during the notice period.
Provides Detailed Information
Get to know more about your employees, and their reasons to quit the job, keep track of all records and create better work culture to retain employees. The in-depth information helps an organization set up new policies and also maintain records of people who have worked so far through the years, helping build a strong database.
Step-by-Step Guide to Employee Offboarding
Here is a quick overview of the different steps and what to do at each point to make the process as seamless as possible.
The resignation letter should be accepted and the information should be shared with respective managers as well as the team members to help them prepare ahead
The documentation procedure including payroll, non-disclosure agreement, and other documents to get the leaving employee's signature should be prepared
A clear-cut responsibility transfer should take place so that a different employee can take over the pending work
Prepare a set of questions and keep them ready for the exit interview. The pre-defined questions can be used repeatedly once they are uploaded to the workflow automation software
File employee contact details, their job role, and other info so that it is easier to get in touch with them when required in the future
End-to-end workflow automation
Build fully-customizable, no code process workflows in a jiffy.
Important Questions to Ask Your Employees
What kind of training will the employee provide to the person replacing him/her?
What is the information they transfer to the next person who will fill their role?
What do they think about their work experience and their organizational values?
Their suggestions to improve the work culture and the process flow
Will they be willing to come back in the future if a better job position or pay scale is offered?
Introducing Cflow into the Employee Offboarding Process
Offboarding manually using paper documents and HR visiting managers in person to make announcements could be extremely tedious. Introducing workflow management software such as Cflow will bring about a big change in the overall process while making it more accurate and meaningful.
Some of the common issues like delayed tax detail processing missed payrolls, improper knowledge transfer, and documents that you may miss to get signatures from can be avoided by using Cflow. The steps involved in employee offboarding have to be defined only once in the system.
A set of template questions and suggested task flow will already be available in the interface. All you have to do is edit it as required by your organization, mention the documents to be procured, KT to the next person for the job role and add exit interview questions. It brings a sense of completion and improves accuracy, promoting better auditing while giving your employees an opportunity to speak their views/ suggestions.
Using Cflow to streamline your employee offboarding or onboarding processes are doing a favor to your HR, financial, and project teams in your organization because it makes it easier to carry on work uninterrupted.
What would you like to do next?​
Automate your workflows with our Cflow experts.​
Get your workflows automated for FREE
---