Workflow Automation For Logistics Industry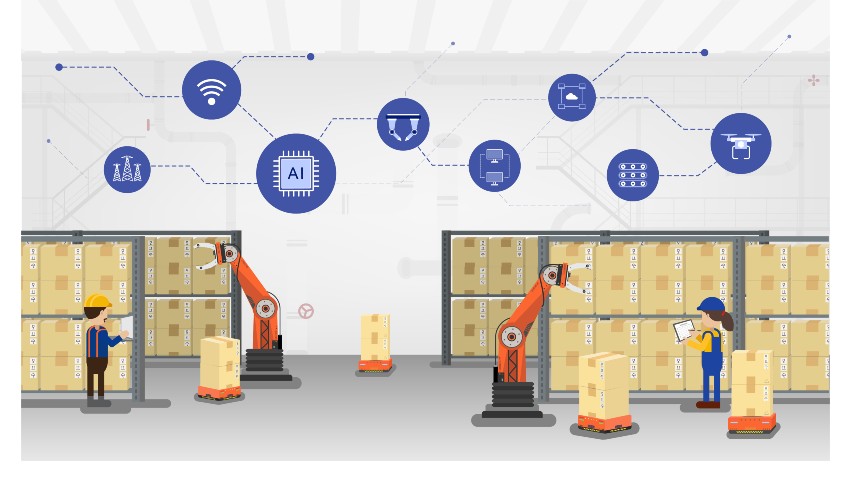 A global market value of more than $4 trillion, millions in employment all over the world, more than 10% of world GDP, downturns capable of causing huge job losses and ramifications all across the world – yes, I'm referring to the Logistics industry.
Workflows to Automate in Logistics Industry
Many think that Logistics is merely the movement of goods from one location to another. Little do they know that this is a trillion-dollar industry enabling businesses to flourish or fail due to some razor-thin margins and intense competition. The Logistics industry we know comprises shipping, warehousing, courier, road, rail, air and sea freight.
How do you keep yourself fighting fit and profitable in this scenario?
What tools do you use and where do you focus your energies?
What processes do you automate and which ones can wait?
Automating essential processes in the Logistics industry can enable organizations to take a lead in improving overall efficiency and productivity.
We have come up with 4 processes that you have to automate today to stay fit and healthy in the logistics industry.
1. Business Enquiries
Do you have an efficient way to capture inquiries and turn them into customers for your business? The first and foremost activity you might want to do is to streamline your inquiry process as that directly leads to revenue and growth of the company. You might go for a fancy CRM or a homegrown system to manage your inquiries.
The key here is to be able to define your funnel based on your sales process and customize it so that you can move leads based on the success criteria that you have specified.
2. Document Management
You sure are dealing with tons of documents back and forth in a logistics business. It might be contracted, NDAs, item lists, shipping advice receipts, or bill of lading documents. Creating a structured online document scanning and filing process would ensure no documents are lost.
It would also enable easy retrieval of documents for review and audit purposes. If this can include a customized workflow for approvals, it would make the system more comprehensive.
End-to-end workflow automation
Build fully-customizable, no code process workflows in a jiffy.
3. Invoicing Process
The efficiency of your invoicing process determines the overall cash in the bank and it is imperative to keep a systematic process of invoicing and following up on payments. Having an automated system that can send reminders to customers a few days before payment is due will help nudge the customers. Sending a thank-you note when payment is received goes a long way in keeping customers happy.
Keeping track of advance payments received, ensuring correct balance amounts are invoiced, and providing the right notifications efficiently is best done by an automated workflow process and it would be a fool's errand to do all of these tasks manually.
4. Shipment Tracking
I think this is the most important task that would need automation if you are in the logistics space. The customer's confidence rises a million times when an email or an SMS notification is received informing her of the current location of the shipment. Similarly, confidence takes a severe beating if the status cannot be tracked or is not updated for a significant amount of time.
A simple update to a webpage based on the bar code of the shipment would be a good starting point and a GPS-based tracking device could be a more advanced means of tracking shipments.
What processes do you automate? Have you tried Cflow, Cavintek's Cloud BPM, and Workflow software to leverage automation and gain an upper hand over your competitors? Let us know in the comments section below.
What would you like to do next?​
Automate your workflows with our Cflow experts.​
Get your workflows automated for FREE
---