Understanding the Industrial Impact of Automation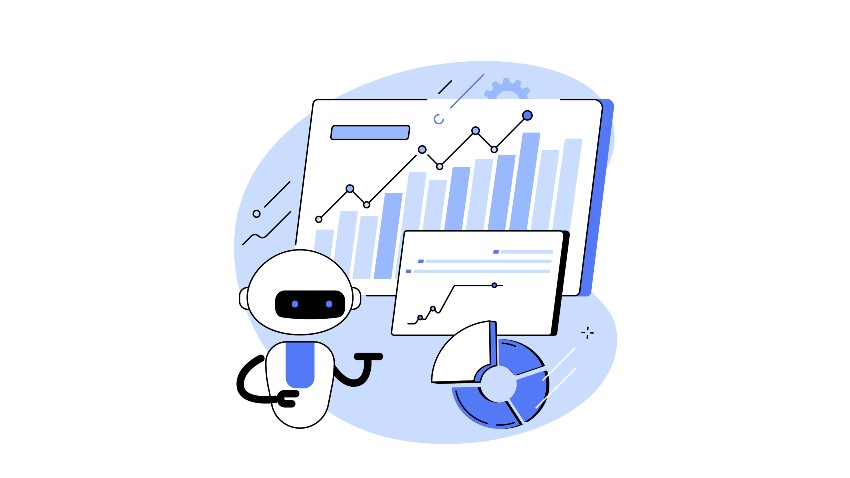 Automation is one of the revolutionary technological advancements that has been adopted in business organizations. It has effectively taken over all the mundane and repetitive manual tasks, converting them into a productive mode of working.
Yet, automation is looked upon skeptically because it is often believed that it takes away job opportunities, but some inputs show that it has the potential to create new opportunities. Hence, understanding the immense popularity that automation has gained is crucial. Know what is the impact of automation on business processes by scrolling down for a detailed read.
Automation in Business
The ultimate goal of any business is to be productive and reach the desired outcome with limited resources. Automation is not a new concept at all. Decades ago, machines like Automatic Teller Machines (ATMs) eliminated the rustling processes of withdrawing money from the bank. It erased the need to have a human cashier or bank teller.
So what does automation entail exactly?
Automation is a process that uses technology that optimizes the business processes of your organization. With this adaptive approach, a huge chunk of the organizational activities is taken up by alternatives like machinery, software, etc. Most often it requires zero human intervention. 
On one hand, it is true that with the invention of machinery, electronic devices, and even robots, a big share of the workforce has been taken off their jobs. But with time and experience, automation acquired a more positive outlook in several industries.
Automation gained its current momentum when it landed all the businesses in a more productive stage than when things were done manually. According to the reports by Expert Market Research last year, it is expected that the global process automation market will grow at a CAGR of 6.6% between 2023 and 2028. The data reveals the growing essentiality of automation itself. More and more companies are adopting this strategic step and working effectively towards their mission.
Industrial Impact of Automation
Automation has positively impacted many sectors when looked at from the employers' perspectives. Professionals have found that employees who work with machines/software proved to be more productive than employees with the lack of such assistance.
Additionally, companies prefer a workforce that can complement the automation system, building a unified labor, and sharing the tasks to be performed. This way employers enjoy a profitable outcome with limited labor.
How will automation affect jobs and wages? 
As discussed earlier, automation has made quite an impact on jobs in different sectors. Certain business processes might not require human intelligence, like bookkeeping, food packaging, etc. Therefore, automating them would be the best strategy. An enormous amount of tasks have been made easier with automation.
For instance, let us consider the process of manual data that requires a person's presence and energy to manually enter the data in a document on a daily basis. This task requires zero intellectual assistance. Think about it. Why would companies invest valuable resources like labor, time, and money on such a task?
Impact of Automation on the Employees
Employees who upskill themselves to work along with the automation setup tend to create a safe space by showing more productivity and success rate. But, in most cases, automation's impact on jobs brings a fair share of bad news too.
The consequence of technology replacing jobs can be disastrous in a job seeker's opinion. Most people believe that this could result in mass unemployment. Employees are at risk of losing their jobs due to this technological upgrade which has created quite a fluctuation in the labor market.
This is evident not only in industrial and commercial sectors but also in sectors that now rely on computer software and are currently going through the same risk phase. 
Along with the disappearance of job opportunities and the negative impact of automation on employment, a great inconsistency is noted with the wages too. The chances are that either the job gets replaced or the wages decline drastically. Importantly, employees who come forward to upgrade their tech skills get an opportunity to operate or work with automated systems. 
Labor vs Automation: How will Automation Affect Jobs in the Future
In the next few decades, automation will surely take over more business operations. We can witness more advancements in robotics and AI where most of the jobs are going to be machine done. This will definitely have a tremendous effect on college graduates and early professionals who are building their careers. Vehicle drivers, retail industry workers, finance consultants, accountants, etc are some of the job roles that stand at the most vulnerable spots.
But automation can be taken as a positive aspect when implemented wisely. History has always shown that with more technological developments, more jobs are created simultaneously. How is this possible? 
Innovation becomes an important element in these advancements. It develops wealth and in turn, provides better job opportunities that do not involve repetitive tasks. The assumption is that automation is an undeniable business upgrade that offers equivalent or better results. This promotes the belief that technology is always the better solution.
This is where perspective matters. Looking at the technical advancements as an efficiency generator and not an exchange for labor must be the key principle. The essence lies in creating a healthy space where humans and technology can work in unison.
Better policies also influence a business leader's decisions. Especially in areas like skill development and training for job roles. This will help them communicate and work in a robust environment. 
Automation comes with several advantages on board.
According to the current scenario, it is necessary to understand the benefits of automation, and how it can be clubbed with your workforce. Automation can:
Increase efficiency and productivity

Bring more accuracy to tasks

Provide employee empowerment and satisfaction

Gives zero risk of non-compliance

Reduce cash flow.
Cflow as your Automation Partner
Cflow is the top-most trusted workflow automation platform available for your organization. Cflow is a space that is created to strategically streamline workflows of different processes, making them intuitive and seamless. 
Why go for automation with Cflow?
This is a platform that is based on zero coding for creating automated workflows and promises to bring clarity and ease to work. Being integration aided it easily lets you integrate with more than 1000 vital business tools and leads to fruitful outcomes faster without exhaustion.
Additionally, Cflow stands as a solution to seamlessly integrate with some of the essential external applications like SAP, and Zapier among many others. Therefore, these external applications in union with Cflow can be integrated into your processes without being displaced from the user interface. This seamlessly ensures the flow of work.
End-to-end workflow automation
Build fully-customizable, no code process workflows in a jiffy.
Features of Cflow That Will Give You the Best Outcomes
Cflow in its expertise, is an independent automation platform and has also proved to be the best for integration in accordance with your needs. Without incorporating any code, Cflow lets you connect all external databases and move data accordingly. 
Cflow's workflow automation platform lets you:
Create

flowchart-based workflows

with a drag-and-drop action. It also provides an additional feature to have pre-designed templates for all of your complicated processes.

Set rules to ensure compliance of employees through SLAs. You can formulate reminders and notifications for the tasks.

Acquire the function of integration with several other SMB applications like Slack and Quickbooks. It also easily integrates into external systems with your preferred technologies like API, webhooks, or direct connect. 

Receive customized graphical reports to assess your insights using the report builder. 
Automation will continue to stand as a challenge even in the future. It is always better to adapt to a system where technology and the human workforce coexist. Both must benefit from each other and work towards the overall business goal. With Cflow experience a synergy that strives towards business success through automation. 
Visit Cflow now and sign up for a free trial today!
What would you like to do next?​
Automate your workflows with our Cflow experts.​
Get your workflows automated for FREE
---