Driving Digital Transformation Across Insurance Industry with Insurance Automation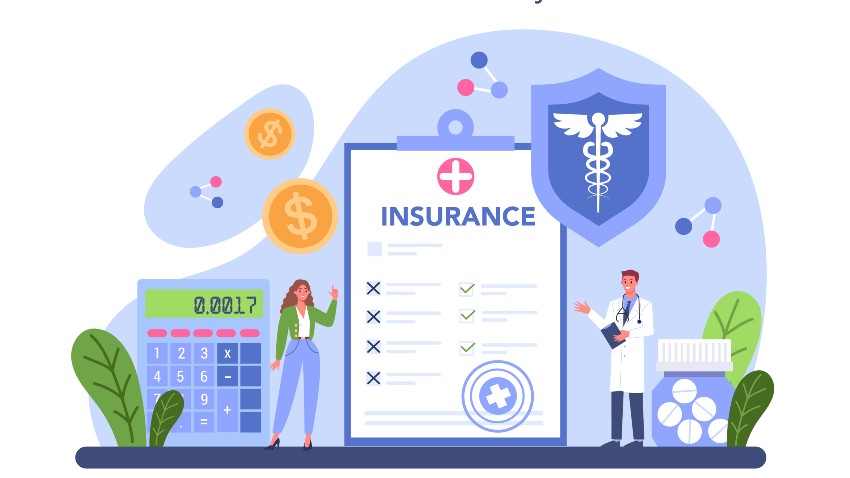 Insurance workflows are among the most complex financial workflows that involve lengthy validations and calculations. Accuracy and speed are of paramount importance in these workflows. Insurance companies have to deal with challenges like legacy systems, interoperability, siloed functions and teams, complex operating procedures, and budgetary pressures.
Insurance Automation comes to the rescue of Insurance companies by helping them overcome most of these challenges. When companies automate insurance processes like underwriting, customer service, and back office operations, workflows are streamlined and redundancies are eliminated. Read on to understand the importance of automation in the insurance industry, and the top use cases of automation in insurance.
Understanding Insurance Automation
The evolution of the insurance industry is characterized by various technological advancements. Insurance automation software can automate laborious insurance processes that are carried out manually. Manual processes are not only tedious, but also outdated, inefficient, and prone to errors and inaccuracies. The more automation that the business can bring into routine processes, the bigger will be the customer service advantage the company has over the competition.
Irrespective of the type of insurance, the basic claim workflow comprises 4 steps, namely, adjudication, submission, payment, and claim processing. Automating routine steps in the insurance cycle requires a complete understanding of insurance automation. Let us go through each of these steps in detail. Breaking the insurance life cycle into steps will let you know where the claim stands at any given point in time.
1. Adjudication Step
The first step in your insurance claims life cycle is the adjudication of insurance claims. Adjudication is where the proof of loss documentation must be submitted to the insurance company. Following the loss event, details of the claim are gathered and the claim is assigned to the appropriate claims adjuster. Once the documentation is submitted, the insurance company determines if you have a valid claim for payment by verifying the details given by the claimant.
This is a time-consuming step that requires several parties to gather all the information required for the insurance claim. You need to contact your advisor for your insurance policy. The advisor assesses your situation and knows how to proceed. A detailed inventory of the damaged or lost items needs to be provided to put the situation into context.
2. Investigation Step
A report is made based on the information provided while submitting the claim. The adjuster investigates further to determine the amount of loss or damage covered by your policy. The adjuster also determines who is responsible for the loss. Claims that involve bodily injury or total loss are handled differently. Verification and investigation of the claim can be done only when complete information is provided about witnesses or contact information for other parties.
3. Review of insurance policy
Once the investigation of the submitted claim is completed, the adjuster reviews the insurance policy to determine what is covered by the policy. Once this review is complete, the claimant is informed of the deductibles and payables.
4. Assessment of damage
Assessment of the damage is usually done with the help of a professional. Adjusters usually take the help of estimators, engineers, or contractors to assess the damage. Once the assessment is completed, the adjuster provides the claimant with information on what is covered by the policy, and the list of preferred suppliers for repairs for the damage.
5. Arrangement of payment
Once the repairs have been made or lost items are replaced, the adjuster will contact you to discuss the settlement of the claim and payment. The time frame for the payment depends on the complexity and severity of the situation. Property and casualty claims require different ways of payment, such as subrogation and salvation. Salvation is the process in which payment is collected from other parties, and salvage is where the sale of scrapped auto parts and totaled vehicles are conducted for payment.
Every insurance claim is different, but the process varies with each insurance company. With the insurance market being highly competitive, each company has to focus on catering to varying customer demands. Customer experience is a key factor in policyholder retention and new business generation.
Insurance companies need to rapidly design campaigns for specific customer segments and channels and dynamically determine the most relevant offer, specific treatment, and best channel to interact with the customer. Automation in the insurance industry enables companies to streamline their workflows and improve customer experience. Insurance marketing automation, insurance sales automation, and insurance renewal automation are some of the avenues where insurance companies can implement insurance automation software.
Insurance Workflows Prime for Automation
Workflow automation is changing the face of insurance processes that used to be seen as long, drawn-out, and paper-intensive. Automation is helping insurance companies keep up with evolving customer expectations by speeding up claim processing and reducing dependency on paperwork. Workflow automation orchestrates the people, applications, and information across the organization.
Among the insurance processes, these 5 processes are best suited for automation.
1. Customer Onboarding
This is an important insurance process that takes care of onboarding new customers. This process involves the verification of customer data and delivering customer quotes, both these processes are tedious and paper-based. Stringent verification of customer data can be time-consuming and labor-intensive.
Process automation can help deliver bespoke quotes and terms across a variety of devices for an omnichannel experience for the customer. Automation connects systems, people, and data so that insurers have more insight into customer behavior. This speeds up the process and allows insurers to build a more holistic view of their clients and deliver tailored services and communications.
2. Underwriting
Underwriting relies heavily on customer information and historical data that is stored in disparate systems. This data needs to be checked by users before establishing whether they should issue a customer with a policy or not. Automation of the underwriting process orchestrates all the information so that users do not have to manually log into different systems to search for data.
Centralized access and storage of insurance data improves efficiency and speeds up the issuance of insurance policies. Tasks within the underwriting process like passing information between departments, analyzing third-party documents, etc can be automated. Organizations can save 60% of the cost and improve productivity and reduce processing time.
3. Peer review
Peer review is an important step in the underwriting process where partners discuss policies around a boardroom table. The traditional approach to peer review will not work because there is no audit trail, which makes it hard to prove compliance. Regulators closely scrutinize insurance claims and insurers are required to demonstrate best practices to authorities.
Automating the steps within the peer review process ensures that all decisions that are made as part of the underwriting process are accurately documented and saved in the system. With automation, business users spend 25% less time on the peer review process because cross-checking documents across multiple databases and systems are not required. The automated system prompts users via emails and lists out their outstanding tasks.
4. Claims processing
Successful claims operation will be able to identify valuable data from all available resources and use it to provide a more effective customer experience. In manual claim processing, customer data is stored in disparate systems, making it difficult to gather claim data in a timely manner. Automated claim processing connects disparate systems so that workflows can be streamlined and claims can be handled more efficiently.
Automation capabilities help improve the team's productivity and enhance customer experience. In addition to improving customer experience, workflow automation also helps identify fraudulent claims by providing a transparent and secure claims processing system. Users get a comprehensive view of data across systems combined with indicators pulled from external sources, like IoT devices. Moreover, secure access to data helps detect, investigate, and prevent fraud.
5. Policy administration
The policy administration system (PAS) acts as a system of record for core insurance processes. Modernizing the PAS by introducing new technologies like machine learning, digital automation, and predictive analysis helps introduce efficiencies and help mitigate risk in real-time. Insurance companies will be able to adhere to regulatory compliance with a tech-driven PAS where data and risk information is recorded, and versioned, and ensures that every step is in sync with external guidelines and regulations.
Insurance automation like the above can be effectively automated with a workflow automation solution like Cflow.
RPA for Automating Insurance
Millions of people sign up for different types of insurance policies for security in the insurance industry. Customers are looking for contextualized and real-time conversations with their insurers. Moreover, insurance process workflows are characterized by high-volume, labor-intensive tasks that eat up most of the productive work hours of insurance agents.
Insurance companies need to make the digital switch in order to stay ahead of the cutthroat competition. Insurance companies need to identify high-volume, repetitive processes and automate them with robotic process automation (RPA), artificial intelligence, and machine learning.
Robotic process automation in insurance has revolutionized the way claims processing is carried out in the industry. From underwriting to onboarding to policyholder services and claims processing, RPA is changing the way insurers do business.
RPA frees up employees from time-consuming manual tasks, enabling them to drive efficiency and accelerate processing cycles. A McKinsey case study shows a whopping 200% increase in ROI within the first year of RPA deployment in Financial Services.
Insurance companies rely on a mix of legacy applications and modern systems. RPA plays a crucial role in linking these disparate systems so that insurance transactions can be conducted faster and labor costs can be reduced. RPA bridges the gap between legacy systems resulting in better customer experience and operational efficiencies. Here are the capabilities that RPA brings into insurance processes-
Seamless data transfer between different applications
Open emails, gather data and move it to a core system
Integrate with workflow automation, rules engines, and other components for full automation
Calculate data to create month-end profitability reports
Use AI-based add-ons to enhance the capabilities of bots
Robotic process automation helps insurance companies improve the following insurance automation:
Claims management
RPA bots can streamline the entire claims journey – from first notice of loss (FNOL) to settlement. Claims inspectors can be freed from these routine tasks so that they can focus on resolving key issues and exceptions in claim processing.
Call center support
Digital bots can be used for customer support. Insurance agents can use attended bots or chatbots to attend to service requests in real time. Customer and product information can be quickly aggregated for improved employee collaboration and retention of policyholders.
Policy administration
RPA can be used to deliver more engaging experiences for policyholders by combining MI, natural language processing, and intelligent OCR and analytics. The context of customer emails can be identified and classified easily via automation.
Handling registration forms
By integrating optical character recognition (OCR) and RPA, the content of the registration forms can be interpreted and directed to the appropriate work streams automatically.
Product innovation
Insurers can use RPA to support product and service innovations. For example, auto insurance premiums can be based on a customer's past driving behavior. Or, vehicle damage can be automatically analyzed without the need for an adjuster visit by inspecting digital images.
End-to-end workflow automation
Build fully-customizable, no code process workflows in a jiffy.
How to Automate the Insurance Process
Successful automation of insurance processes requires the selection of the process for automation. Selecting the right use of automation will determine how successful the digitization initiative can be.
Claims processing, underwriting, policy administration, medical benefits administration, property and casualty claim processing, and home and auto insurance underwriting are some of the processes primes for automation.
Let us consider the claims processing process for automation. An average insurance holder bases their experience with the insurance provider on their claim processing experience. The time taken for processing the claim depends on the time taken to gather and verify relevant data. The data sources are based on the nature of the claim and are often disparate sources.
Automation of claims processing right from the claim intake step to claim settlement streamlines the entire operation and also shortens the processing cycle.
When the insurer processes the FNOL request, an RPA bot can be used to extract the necessary information from the request. Relevant information is then entered into the claims processing system. A cognitive RPA can be used to validate the information and mark it as approved for payment.
In case any information is missing, the bot assigns the claim to the insurance agent. An advanced RPA bot can be engaged to observe and learn how the exception is handled by the insurance agent.
Workflow automation of the claim processing significantly improves the accuracy and consistency of the process, mainly due to the absence of the human element.
Benefits of Automating the Insurance Process
Automating key insurance solutions provides several advantages to insurers. Processes like claim processing, underwriting, data validation, etc become a lot easier and simpler with insurance automation. The other benefits of automating the insurance process include:
Improved risk management
Automation helps insurers improve risk management. Advanced data analytics that automation solutions provide enable insurance companies to manage risk through predictions and prevention. The scope of risk profiling initiatives by Insurtech companies can be expanded by automating underwriting processes.
Reduction of human negligence
The human factor present in all manual processes is a huge source of errors and inconsistencies. In the insurance industry, a relatively simple calculation or validation error could cost financial and reputational losses for the firm. Automation eliminates the human element, thereby, bringing down the margin of error.
Mitigating negative outcomes of legacy systems and IT dept
Legacy systems are still being used by insurance companies to carry out core business operations. The main reason for retaining these systems is cost and difficulty to implement organization-wide change. Automation platforms help bridge the gap between the capabilities of legacy systems and customer expectations. The drawbacks of legacy systems are overcome by automation solutions.
Ability to respond to changing compliance regulations
Insurance companies need to comply with legislative changes and compliance requirements. Failure to comply with either of these regulations results in business closure. Automation enables businesses to comply with compliance requirements at all times, for every single transaction.
Conclusion
Automation in the insurance industry is no longer good to have, but an essential business requirement. Insurance automation is the most effective way to stay ahead of the competition and line up innovative products and services for evolving customer expectations.
Insurance industry automation is enabled by adopting smart workflow automation solutions like Cflow. A no-code workflow automation solution like Cflow simplifies automation in insurance by streamlining key insurance processes. To explore Cflow, sign up for the free trial today.
What would you like to do next?​
Automate your workflows with our Cflow experts.​
Get your workflows automated for FREE
---