Vendor Management Solutions for Strong Vendor Management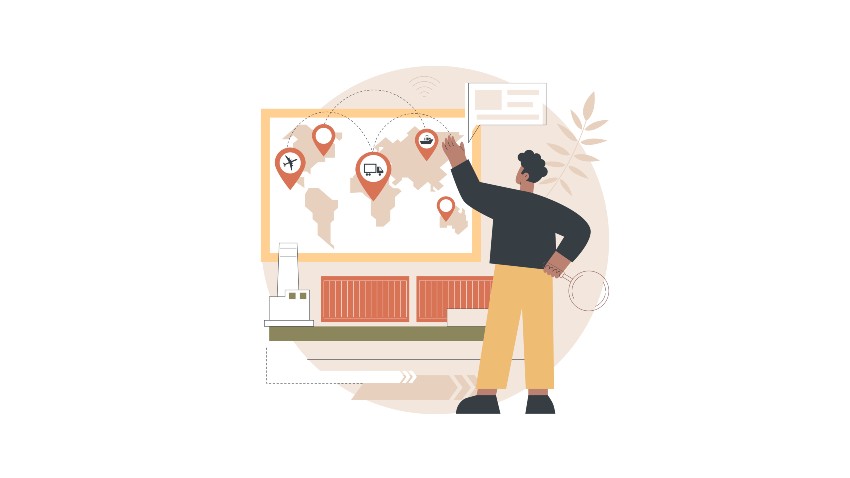 Strong vendor engagement and management drive customer success. According to a survey of Everything as a Service (XaaS) adopters by Deloitte Insights, those with highly engaged vendors report significantly better business outcomes.
A vendor management solution helps improve outcomes for organizational processes and the way products/services are developed and sold. The Deloitte survey revealed that the more engaged and consultative vendor relationships are, the better the outcomes of market-focused activities, new business models, and sales strategies.
Importance of Vendor Management in Procurement
Vendor management and procurement are a combination that companies cannot choose to ignore. Vendor management is essential for the smooth functioning of the organizational supply chain and related processes. The supplier's capability, production practices, and delivery time must be considered while choosing the vendor. Earlier, the procurement function did not give much importance to vendor management, now the scenario has changed due to the globalization of the supply networks and fierce market competition. CPOs have realized the importance of having strong vendor engagement and management practices in place.
What is Vendor Management?
Vendors are business individuals that provide input materials, goods, or services to an organization, helping them deliver their end-product to the user (consumer). Traditional supply chain processes considered vendor management as a simple process that involved choosing the vendor and giving goods at the lowest price.
The vendor management function has much more to it, it involves several activities like sourcing, requisition management, obtaining quotations, negotiating prices, engaging, managing vendors, and ensuring timely payments. Effective vendor management streamlines the organizational supply chain.
Why is vendor management important for procurement?
Having a strong vendor management system is crucial for an organization because it can impact the business's bottom line and cause a financial loss when not managed well. Having an effective vendor management solution is important for the following reasons:
Improper or inefficient vendor management disrupts the entire supply chain. Major disruptions may also result in a total halt of the supply chain, which adversely impacts the business's bottom line.
Vendor performance and adherence to SLAs are essential for smooth business operations. Vendor management ensures that businesses benefit from supplier relations and vendor risk is minimized.
Having a vendor management system accelerates the vendor onboarding process by automatically obtaining relevant vendor information and feeding it into the system for fast and error-free approvals.
A vendor management system curbs maverick spending in the organization and helps obtain contracts at pre-negotiated rates. The financial outcomes in the organization can be efficiently managed with a vendor management system.
The vendor management system strengthens and establishes long-term vendor relationships, which improves business margins and enhances logistic operations.
What is Vendor Management Software?
Vendor management software (VMS) is the type of software that enables smooth communication, project communication, and payroll management for companies employing contractors and freelancers. A vendor can be a supplier, manufacturer, contractor, or anyone who fills a need that is not created or provided in-house.
A vendor management system manages the entire spectrum of vendor relations – from acquiring the vendor to issuing paychecks, all the functions in between. Vendor management solutions ensure that all vendor expectations are clearly communicated and reviewed before a job begins. Supplier management software is a useful and cost-effective investment that enables a business to manage vendors, integrate their needs, and align their expectations with organizational objectives for smooth supply chain operations.
Common vendor management software terminologies are VOP (vendor on-premises), MSP (managed service provider), and VMO (vendor management office). Vendor on Premise refers to the vendors that work onsite. The VOP option is useful when the company is experiencing high turnover. Managed service providers are used to support specialized fields. The vendor management office is sometimes associated with the human resource department and sometimes works as a standalone function.
Vendor management services cover 3 main functions, namely, vendor engagement, project management, and payroll management. Vendor engagement provides effective and accessible communication channels between buyer and supplier for quick and easy communication. Project management is another feature of vendor management software that helps in task assignment, work coordination, process tracking, and other functionalities. The payroll management feature in vendor management solutions simplifies vendor and contractor payment, contract, and expense management.
Components of a Vendor Management Software
Having a vendor management process is important to have financial stability for a business. Comprehensive vendor management software solutions must cover the entire spectrum of vendor engagement and management. 5 must-have components in a vendor management system are mentioned below:
1. Vendor risk management:
the process of identifying, assessing, and mitigating risk in the supply chain of the organization is the main intent of vendor risk management. Effective vendor risk management software reviews and monitors vendor performance actively and builds a contingency plan to address any type of risk.
2. Visibility of spend:
transparent spend management helps eliminate maverick spending and hidden costs in vendor management. Automating vendor expense management brings transparency and visibility into spending.
3. Vendor categorization (segmentation):
mapping suppliers against exposure to risks and profitability is called vendor segmentation. There are several methods available for categorizing or segmenting vendor bases. The Deloitte priority model categorizes vendors based on business criticality into strategic, important, and transactional. The Kraljic Matrix method classifies vendors into 4 groups based on their risk and profitability.
4. Vendor performance review and management:
a vendor management system must proactively measure and analyze the performance of vendors in order to derive maximum value out of the contract. Performance review and management also ensure cost savings and mitigation of risk.
5. Vendor collaboration:
vendor relationship management software enables seamless collaboration between vendors. Cloud vendor management tools help organizations create a supplier network with enhanced visibility and collaboration.
Supplier management software solutions must address all the components of vendor management. Enterprise vendor management software helps businesses establish long-standing, profitable vendor relationships. Supplier management software ensures timely payment to vendors and compliance.
Understanding the Vendor Management Lifecycle
Vendor management software is based on the vendor management lifecycle. Understanding the vendor management lifecycle is important to design effective vendor management software. The vendor management lifecycle is made up of 5 major steps.
Step 1: Vendor qualification
The first step of vendor management is to determine whether the vendor has the capability and expertise to fulfill business needs. Supplier qualification software automatically qualifies the vendor based on pre-set qualification parameters. Vendor compliance management software can be used for ensuring compliance standards are met by the vendor. Vendor qualification is of 2 types, pre-qualification for potential vendors and re-qualification for assessment of active vendors.
Step 2: Vendor onboarding
Qualified vendors are then onboarded into the company's database. Supplier or vendor onboarding software automates vendor onboarding by automatically gathering, capturing, and storing relevant information on qualified vendors in a centralized supplier management database. Vendor registration software is used for registering the vendor with the company. A list of vendors is maintained by the VMS.
Step 3: Ordering and Delivery
The order process is initiated by the purchase order or the vendor contract. The details of the order are listed in the terms of reference (TOR) or SOW. Once the order is delivered, the goods received are checked for quality. Vendor performance is also evaluated by supplier management tools.
Step 4: Payment of vendors
Once the quality inspection of goods is successful, vendor payment is initiated. The vendor payment management software verifies the data on the invoice against the purchase order and goods received a note to ensure that data is consistent across all documents. A successful match initiates payment to the vendor while mismatching in data results in the rejection of the invoice.
Step 5: Vendor offboarding
Offboarding of a vendor is required when the contract ends for a long-term vendor or when a one-time order is completed. Vendor offboarding entails the removal of vendor details from the finance and administrative records of the company. Effective vendor data management is essential at all stages of vendor relationship management, from onboarding to offboarding.
Advantages of Using Vendor Management Software
Manual vendor management tools complicate and decelerate the vendor management processes. Automation of vendor management structures and streamlines all vendor management processes. Vendor monitoring solutions can be used for tracking vendor activities, performance, and payments.
Digital vendor management software maintains supplier scorecards based on supplier performance and track record. Vendor compliance tools, supplier performance monitoring tools, vendor onboarding, and offboarding tools, and vendor invoice processing tools are available in vendor management services (VMS).
Some of the benefits of using supplier management tools are:
Easy vendor onboarding and offboarding – registration of vendors can be done quickly with VMS. Upon termination of a vendor contract, offboarding vendors from the finance and admin database can be automatically done by the vendor management solution.
Comprehensive vendor rating:
vendor management software enables comprehensive vendor rating based on key performance metrics like compliance, quality of delivery, timeliness of delivery, etc.
Vendor self-service:
vendor management software empowers the vendors to manage their profiles by updating information and receiving order and payment alerts automatically.
Quick vendor screening:
retrieval and verification of supplier data like business reports, credit risk data, and financial data are easy with vendor management software.
Corrective actions:
vendor performance tracking through supplier monitoring tools initiates the necessary corrective actions or offboards the vendor depending on the severity of the issue.
End-to-end workflow automation
Build fully-customizable, no code process workflows in a jiffy.
Choosing the Right Vendor Management Solutions
According to the vendor management software trend survey 2021 by Marketwatch, the key players in the Global Vendor Management Software Market are Coupa Software, Intelex Technologies, Proactis Holdings, Zycus Inc., and MetricStream Inc. How to choose the right vendor management solution from the top supplier relationship management software available in the market? Here are some points to bear in mind while choosing the vendor management solution for your business.
Ease of use:
the vendor management tool must be easy to use. From a team member to the manager, everyone must be able to work easily with the tool. A vendor management software that is too complex to use results in too much time, effort, and money being spent to learn its usage.
Easy deployment:
deployment of the vendor management software must be easy and quick and must not require the purchase of additional equipment. The software tool must be cost-effective so that workflows or budgets are not affected.
Compatibility and integration:
the vendor management software must have versatile integration capabilities to integrate seamlessly with other business tools like accounting, collection, and invoicing. ERP and SaaS integration with the vendor management system must be seamless.
Enabling vendors:
the retail vendor management software must be accessible and usable for the vendor. The vendor management software must be designed by keeping in mind the vendor's habits, uniqueness, and behaviors.
Payroll and work hours logging:
organizations that already have a payroll system must be able to integrate vendor management software with the payroll system. The vendor management solution must have a built-in time logging system that tracks suppliers' billable hours.
Compliance and regulations:
business processes are required to comply with local legislation and regulations. The vendor management software must support specific functions, training procedures, and workflows in order to ensure compliance with legislation and regulations.
Cover vendor management lifecycle:
the vendor management solution must automate all the tasks in the vendor management lifecycle; from vendor qualification to offboarding.
Security and reliability:
vendor management systems handle critical finance data. It is important to provide foolproof security and the safety of data. Role-based access to critical financial data ensures that access to data is given only to authorized personnel.
Automating the vendor relationship management process helps build strong long-term vendor relationships that are beneficial for the business. Choosing the best supplier management software gives your business a competitive advantage in the market.
Cflow is a cloud BPM solution that automates key business workflows within minutes. Procurement processes like PO processing, Invoice approval, and vendor management can be effectively automated by Cflow. Workflow automation helps eliminate redundancy and repetition in the vendor management workflow so that less time is spent on mundane activities and more time on meaningful activities. The visual form builder in Cflow helps build the automated workflow without any coding.
Top Vendor Management Software
The current vendor management software market is dotted with several leading providers of vendor management solutions. According to a recent study by Aberdeen Group, 72% of companies use a single vendor management software tool to manage outsourcing, procurement, and labor management systems. The vendor management software must seamlessly integrate with existing business systems to derive maximum benefits from it.
The criteria for evaluating vendor management systems vary with the business requirements of an organization. Commonly considered points for evaluation are usability, compliance management, ease of deployment, onboarding and offboarding capabilities, payment management, and vendor performance management.
The list of top vendor management systems is given below.
Cflow
Risk Pro for third-party vendor risk management
VendX
TYA Suite
Promena e-Sourcing
Prokruria
NetSuite from Oracle
Precoro
The vendor management software for your business can be chosen based on the criteria mentioned above and the unique requirements of your business.
Conclusion
Irrespective of the size and scale of the business, a strong vendor engagement, and management system are key to customer success. Automating the vendor management process is key to establishing strong vendor relationships. Cflow automates the entire vendor management lifecycle within minutes. To explore insane workflow automation capabilities in Cflow, sign up for the free trial today
What would you like to do next?​
Automate your workflows with our Cflow experts.​
Get your workflows automated for FREE
---