Workflow for FMCG
FMCG is one of the most happening and busiest industries in the world as the industry caters to millions of people around the world. Such a busy industry obviously demands automation at every level which is when workflow software for FMCG becomes important.
Check out the most important wings of FMCG
Packaging 

Delivery management

Customer/ Vendor onboarding

Product inventory management

Quality Control

Supply Chain Management
Workflow software is a popular solution used by major industries, firms, and organizations. However, opting for a program that is designed for the FMCG industry with customized templates and features makes automation and data management easier.
Check out some of the immediate and long term benefits that an organization can achieve by choosing a workflow software for FMCG
Designed to make supply chain management easier

Bundled with a set of pre-designed templates and also supports custom templates to choose your products/ business model

Makes it easier to manage large quantities of products in the FMCG category

Ready to use by Admin, Operations and other teams

Cost-effective automation solution for both offices and production plants

Easily integrates with major third party apps through Zapier
Incident and Product Inventory Management
When Cflow is implemented in the daily workflow, the entire product inventory, approval and management can be done easily and intuitively from anywhere anytime. In addition, you can integrate with your supply chain management system vendor and CRM vendor seamlessly via Zapier or Custom Connectors. The process is streamlined for both incident and product management.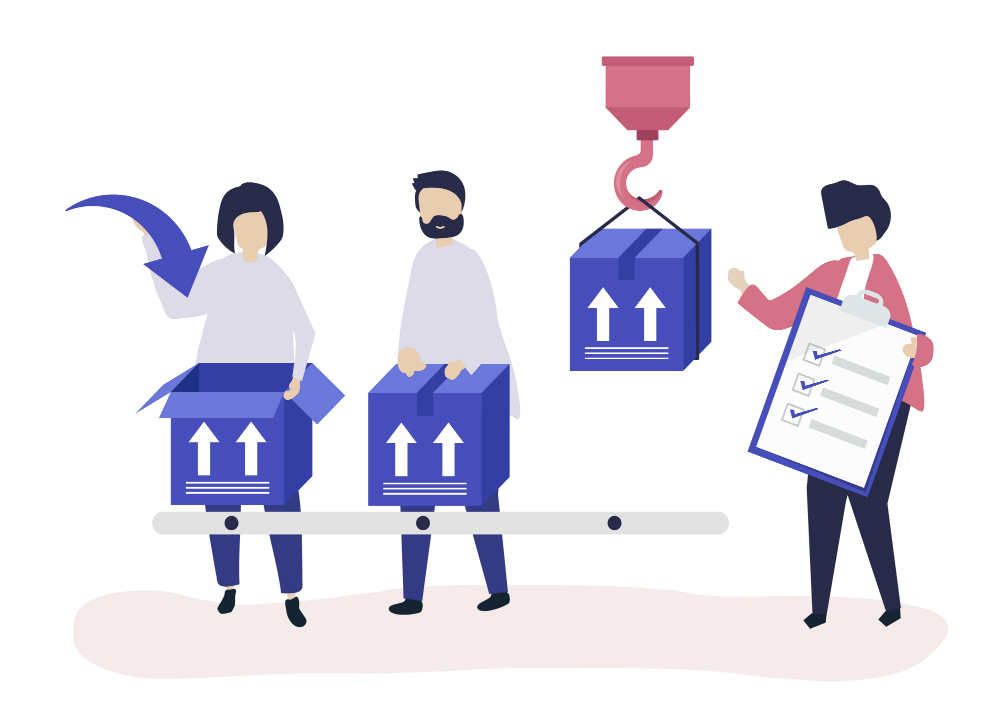 Improving Packaging and Delivery
The workflow software can help a great deal in creating a blueprint which can be passed on to the top management in the organization for approval. It helps to keep a digital copy of the plan, tracks changes made and ensures the approvers know everything before it is finalized. A well-laid blueprint helps in streamlining packaging and delivery. The external and internal resources in your FMCG firm can easily communicate with one another via the Cflow mobile apps on Android and iOS.
Promoting Better Brand Building
Creating a favorable atmosphere for employees to deliver their best through automation and by using a workflow software for FMCG to make product management easier helps in building a better brand. The workforce can focus on innovation, find ways to get things done in a better way and establish a cordial relationship with vendors.
Cflow is made for FMCG industry and other related requirements. With a series of workflows created, newer templates and a no-code design, it is easier to automate and make work management easier for your teams. Besides, a strong backend software setup helps the FMCG plants work efficiently in terms of vendor management, inventory maintenance, customer relationship, and operational processes.
Get your workflows automated for FREE