Workflow Automation Can Go Beyond One Industry; Industry Agnostic Implementation Strategy
The strategies implemented in the name of digital transformation and the adoption of digital tools are often viewed as an IT-friendly implementation.
Modern-day businesses have significantly proved that collaboration, communication, and automation is an essential aspect of every business – be it the food industry, finance, ticketing, entertainment, or travel.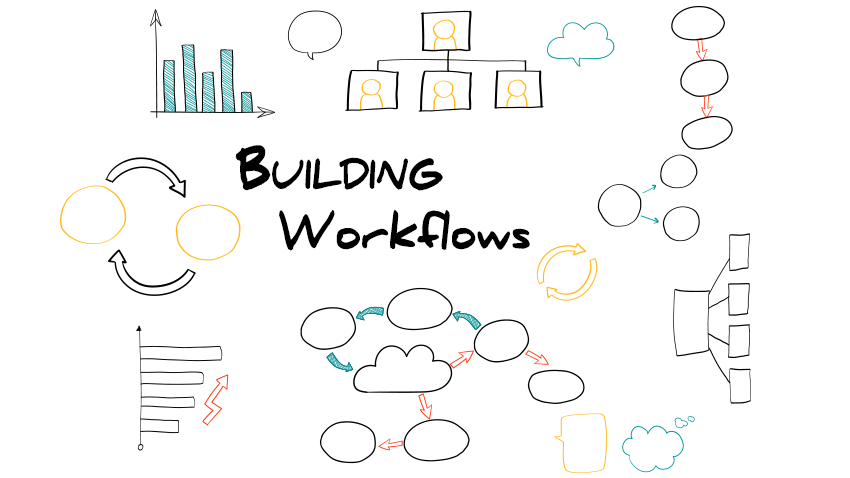 Workflow automation and the inclusion of digital tools have changed the way employees work and communicate with customers. The digital revolution is all-pervasive across every aspect of human life.
A simple and effective example is a food delivery application. When you place an order for food on an app, the order is automatically transferred to the restaurant. A delivery executive is assigned and their details are shared with you automatically so that you can track the order.
Such is the power of automation that a seemingly non-existent industry such as food delivery has been made efficient and competitive with multiple players vying for the leadership position.
When automation can affect something as trivial as the food industry, it is an obvious indication that automation can effect significant transformation in a number of other industries.
Identifying the Needs of an Industry
The first and foremost step is to understand the components within an industry before bringing its needs to the forefront.
The healthcare industry is most critical especially in these troubled times. However, collaborative platforms like Cflow when combined with video calling solutions like BlueJeans and an efficient doctor can work wonders when they can remotely treat patients over a video call from any part of the world.
The confidential documents with regards to the medical reports and scans of a patient can be instantly shared with the local doctor, sharing a clip of the remote treatment offered which will be further extended in the patient's home country.
This is a prime example of the power of automation and communication which works great for each and every industry that operates worldwide.
Creating a Community Within
The advantage of building workflow automation in any industry and creating a centralized platform for communication is not only about sending and receiving notifications but it also focuses on creating a community within the employee portals.
Every organization works with multiple teams but only when they work in unison with one another, can they contribute their best for the business to grow and deliver in the right direction.
Through historical evidence, it has been proven in the IT industry that the concept of sharing, communication, and quick decision making enable teams to work worldwide with utmost efficiency.
It has also led to the improvisation of forums allowing employees to easily stay in touch with one another, share and receive documents besides decision-makers overseeing the entire process before it reaches its final approval stage.
Workflow Automation and How it Benefits Any Industry
Cflow is a workflow software that will benefit every industry when utilized in the right way and all its features are used to its maximum potential.
Sharing and communication – Employees can always stay in touch with one another which enables different teams to understand each other's ongoing tasks
Confidentiality – The documents pertaining to the company can be easily shared with all stakeholders securely using advanced encryption technologies.
Common Goals – Instead of teams individually working towards their specific tasks, an organization should work as a whole which is what the workflow automation process will promote
Top View – The CEOs, CTOs, and Managers will have a top view of all the operations being executed so that important decisions can be made using facts and not assumptions
Cflow makes implementing workflow automation and seamless workflow creation easy in any industry which can result in multiple benefits for all types of  organizations.
Irrespective of the nature of the business, IT-enabled services, and cloud-based management, when done effectively with Cflow, can bring in innovation, coordination, and improved business reach.
How does your business deal with automation? Share with us in the comments below.