What is a Request Management System?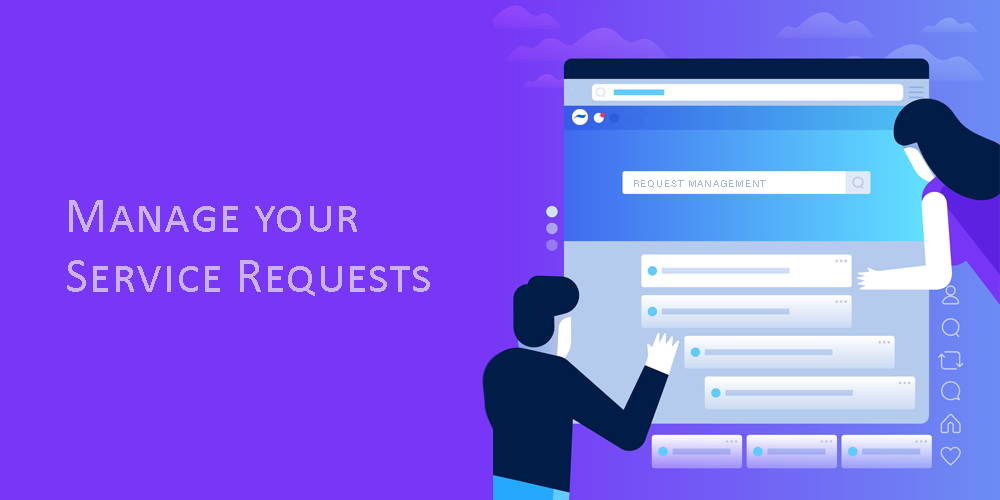 Service requests are common in every organization and there are literally so many types of requests that arise from different people.
Request Management System for Entrepreneurs
A request management system brings order to a chaotic environment and makes requests streamlined irrespective of where they originate from. The system is expected to be easy to use with customization options and suited to different types of requests, such as the one created by a customer, vendor, or department within the company.
Who makes these requests?
Service requests can be made by different departments in an organization including HR, Finance, Operations, Admin, Compliance, and Marketing. Those requests that are made outside the company from clients, customers, and vendors also fall under this category. A service provider is expected to actively provide the information requested by a customer, as good service leads to bigger clients and more loyal customers.
The Efficient Workflow Behind Collating Service Requests
A service request is always generated through a user portal. The term user refers to all kinds of users, be it an employee hired by the company, the vendor who supplies products, or customers who raise such requests.
The user portal is where they request access and services by making submissions
Users are expected to fill out an online form with the necessary information and trigger it
The workflow process begins which will route the requested query along a specified path to procure the necessary information
The workflow is important because it makes it easier for the servers and the people behind them to process a query. It will help collate all the necessary information so as to understand what kind of questions they have. The forms can be fully customized according to an organization's requirements.
Once the forms are filled up, the administrators will route them to their respective departments. The open-source flowchart used for a request management system is pretty straightforward as it moves from A to B to C whereas multi-threaded flows can be used if the process involves a more complex retrieval system.
Moderating Service Requests
In order for a service request to be properly fulfilled, it should be assigned to the right department and the person. A proper allocation helps save time, improves accuracy, and by solving requests in a proper manner, you can maintain brand integrity with customers and vendors.
A request management system when introduced into the system allows the user who creates the request to keep track of their queries, see who is handling them now, and provide an overview of the entire organization's requests handled in a day, week, or month.
End-to-end workflow automation
Build fully-customizable, no code process workflows in a jiffy.
A Multi-Purpose Solution – Cflow Workflow Software
Making a new investment needs approval and lots of in-depth analysis but Cflow is multi-purpose workflow software that also has a Request Management System in it. When software can get so many tasks done while streamlining and automating your work, it definitely brings the most ROI and an affordable solution that you should look into.
With Cflow's request management system, it's easier than ever to accept requests, forward them to the right team/person, and provide an overview of the requests made so as to keep users notified. It leads to improved performance of employees and boosts an organization's capability to handle service requests in a professional manner.
What would you like to do next?​
Automate your workflows with our Cflow experts.​
Get your workflows automated for FREE
---