Integration-Centric BPM – The Need of the Hour for Progressive Businesses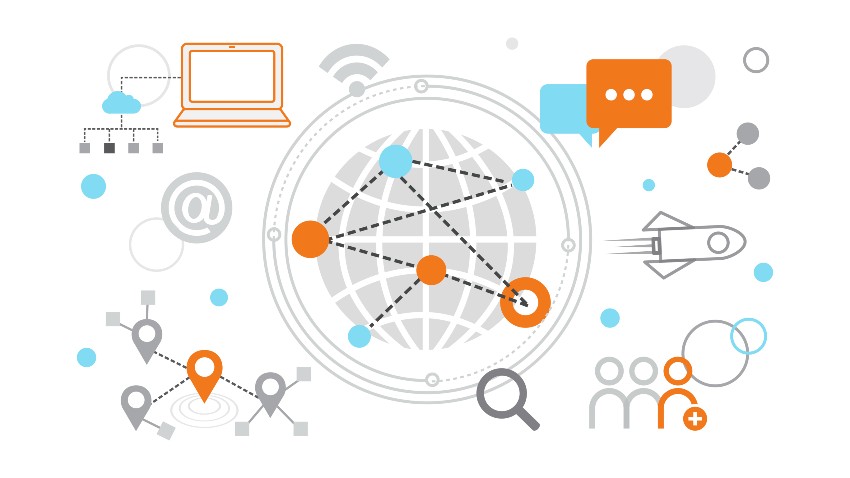 In today's fast-paced business environment, organizations need to continuously optimize their operations to stay competitive. BPM is a robust methodology that can help organizations optimize their operations, reduce costs, and drive growth. 
By leveraging the latest technologies like integration-centric BPM, businesses can significantly improve their business processes and gain a competitive advantage in their industry. Organizations adhere to specific BPM methodologies when their perspective on the purpose of every involved business process is concisely clear and aligned with the business bottom line.
This read takes you through the types of BPM and enriches your understanding of integration-centric BPM. We will also explore the challenges in implementing integration-centric BPM and its key features and help you understand whether your business requires this type of BPM model to be incorporated for your business's digital transformation. 
BPM and Its Types:
The Business process management approach typically includes workflow automation capabilities, allowing businesses to define and automate their business processes. BPM involves integrating various software applications, systems, and data sources to create a seamless flow of information across the organization.
By connecting different systems and automating workflows, BPM helps organizations reduce manual work, eliminate errors, and improve overall efficiency.  Every business process has a specific purpose and a specific BPM type makes this purpose more meaningful. BPM has been classified as human-centric, document-centric, and integration-centric BPM.
Human-centric BPM:
When your business focuses on automating tasks/processes that involve repetitive tasks by humans, your prime need is human-centric BPM. This can include everything from simple tasks, such as sending notifications/alerts, to complex processes that involve human-centric activities and multiple system/data sources. Every business involves such daily tasks as reviewing, analyzing, approving, and managing creative processes which are human-centric, and human-centric BPM streamlines such processes for smooth business operation. For example, HR activities involve so much manual involvement, and so require human-centric BPM.
Document-centric BPM:
The purpose of document-centric BPM is to create a document that requires several approvals and inputs from varied sources. Contract management/ legal document approvals and procurement are the arenas of document-centric BPM, where documents are actively processed in every stage of the process. The document-centric BPM takes input from various sources and automatically creates the end document which only requires approval.
Integration-centric BPM:
When your ideal demand from BPM tools is more than just automating mundane tasks then go for integration-centric BPM. This BPM model ensures connecting your business software with other network solutions. This promotes seamless data transfer between departments and aid business to improve their agility, responding faster to changing market conditions, and providing better customer experiences. Let us dig deeper.
Knowing Integration-centric BPM better:
Integration-centric BPM is a methodology that focuses on improving business processes by integrating various software applications, systems, and data sources. The goal of integration-centric BPM is to streamline and automate business processes, reduce manual work, and improve overall efficiency.
In an integration-based BPM approach, software applications and systems are integrated using APIs (Application Programming Interfaces) or other integration technologies. This allows data to flow seamlessly between systems, eliminating the need for manual data entry and reducing errors.
"When your business demand from BPM is more than just automating tasks, go for integration-centric BPM"
At its core, integration-based BPM enables organizations to define and automate their processes, monitor performance, and make data-driven decisions by system integration. With integration-based BPM, businesses can see a realm of optimization beyond automating repetitive tasks.
How Integration-centric BPM is Staying Ahead of the Technology Curve?
Every BPM methodology supports integration through some collaboration tools or connectors is an obvious statement and how is integration-centric BPM different from simple Java API integrations?
The former involves synchronous integration which is comparatively slow for that you have to wait until you get a response from a particular task. The latter is an asynchronous integration where Enterprise Application Integration (EAI) is delivered via Enterprise Service Bus (ESB) and is embedded throughout the process of business optimization.
Integration-centric BPM uses BPMN (Business Process Model and Notation) to carry out exception-handling tasks.
SOA vs Integration-Centric BPM: Is SOA Really a Business Face of BPM?
BPM is a methodology to enforce business optimization whereas Service-Oriented Architecture (SOA) is an integral component to accomplish the goals of BPM. Though SOA is different from the integration approach, they work together towards the ultimate goal of streamlined business activity. In short, integration-centric BPM is SOA and BPM in action at the same time. 
With integration-centric BPM, the design and implementation of business processes are taken care of by SOA and these reusable components are streamlined by BPM
A Real-Time Integration-Centric BPM Example:
An integration-centric BPM example is a digital marketer who wants to streamline their marketing process by integrating tools like Marketo or Hubspot with a CRM. This helps him agile transfer his lead generation-based data to be exchanged between two tools or engage/integrate two different systems. Here, the integration-centric approach helps with an easy fetch of data for the sales department from a CRM with details of the approached clients and closing the deal. The tools are integrated with APIs and connectors which can help better collaboration among business departments and help them focus on more critical tasks. By implementing integration-centric BPM, the marketing and sales team stays on the same page which is an integral aspect of closing a deal with accuracy.
Key Features of an Integration-Centric BPM
An integration-centric BPM is a software platform that provides tools and capabilities to integrate multiple systems and automate business processes across an organization. Here are some key features of an integration-centric BPM:
Enriched Integration Capabilities:

An integration-centric BPM facilitates smooth business optimization with robust integration capabilities to connect different systems, data sources, and applications. It supports a variety of integration protocols, data formats, and APIs to ensure seamless data flow between systems.

Visual Interface:

The process design tools that are user-friendly and allow for easy customization and configuration are every business's choice. Integration-Centric BPM provides visual

process mapping tools

to model and design business processes.

Dynamic Workflows:

Consider the degree of workflow automation you require. If you have manual or repetitive tasks that can be automated, you may need a BPM system with

workflow automation

capabilities. If your processes are already automated, you may need a BPM system with advanced analytics and reporting capabilities. The integration-centric BPM enables the automation of workflows, including the ability to trigger workflows based on events, data, or time. Dynamic workflows provide capabilities such as task assignment, exception alerts, and approval routing to ensure that processes are executed efficiently and accurately.

Monitoring and Analytics:

The real-time monitoring of integrated processes, with dashboards and reports to track performance metrics such as cycle time, error rates, and throughput has made this BPM an integrated solution. It also provides analytics capabilities to identify areas for improvement and optimize processes over time.

Security and Compliance

: With the integration of systems and processes, there arises the possibility of security risks and a BPM that is integration-centric would be efficient with its security and compliance policies. Craft the business process carefully when you serve industries that have prime concerns over their data handling techniques.

Scalability and Flexibility:

The BPMS should be scalable and flexible, allowing organizations to be open to integrating new systems, applications, and processes as needed. Integration-centric BPM allows cloud deployment and offers customization options to meet specific business requirements.
Thus, an integration-centric BPM provides a comprehensive chance to reuse the set of applications/tools and capabilities to integrate systems, automate processes, and optimize operations across an organization. By leveraging these features, organizations can improve efficiency, reduce costs, and provide better customer experiences.
Challenges Faced While Implementing Integration-Centric BPM:
Businesses never want to mess with their investments and want none of their resources to go unused. Integration-centric BPM better handles this aspect and helps organizations reinvent the wheel with effective integration techniques. Implementing integration-based BPM can be a complex and challenging process, and businesses may face several obstacles along the way. Some challenges that businesses may encounter when implementing integration-based BPM include:
Integrating different systems with varying architectures, data formats, and protocols can be technically challenging. Businesses may need to invest in specialized integration tools and expertise to manage the integration process successfully.

Integration-based BPM relies on data flowing smoothly between different systems. However, data quality and consistency can be a challenge, as data may be incomplete, inaccurate, or inconsistent across different systems.

Integrating systems can create security and compliance risks, as sensitive data may be exposed to unauthorized access or breaches. Businesses need to implement robust security measures and comply with data protection regulations to mitigate these risks.

Implementing integration-based BPM may require changes in business processes, roles, and responsibilities. Ensuring organizational alignment and buy-in from stakeholders can be challenging, especially in larger organizations with complex structures.

Implementing integration-centric BPM can be expensive, requiring significant investments in technology, tools, and resources. Businesses need to carefully assess the costs and expected return on investment to ensure that the benefits of integration-based BPM outweigh the costs.
The technological pace of integration has come up with revolutionaries like BPM integrations which are effort-acquiring and users are exposed to a number of different interfaces frequently. So, businesses need to carefully plan and manage the implementation of integration-based BPM to overcome these challenges and reap the benefits of improved efficiency, productivity, and customer experiences.
End-to-end workflow automation
Build fully-customizable, no code process workflows in a jiffy.
Does Your Business Require an Integration-Centric BPM Architecture?
Whether a business requires an integration-centric BPM architecture depends on the nature of its operations, the complexity of its systems, and its goals for process optimization. If your answers to the following queries are yes, then that may indicate a need for an integration-centric BPM architecture in your organization.
Does your business operate as multiple systems and data sources that need to be integrated?

Does your business have complex workflows and processes that involve multiple steps and systems?

Is there any need for real-time access to data from different systems in your business?

Does your business want to improve the customer experience by providing a seamless and consistent experience across multiple channels and touchpoints?

Does your business operate in a sensitive industry such as healthcare or finance, and ensuring compliance with data protection and privacy regulations is your prime concern?
On a final note, an integration-centric BPM architecture can provide significant benefits for businesses that have complex systems and processes that need to be integrated and optimized. By leveraging the latest integration technologies and BPM software, businesses can achieve significant improvements in their operations, reduce costs, and provide better customer experiences. Look for an advanced BPM platform like Cflow that can accommodate itself as any of the BPM models and accomplish the best with any kind of business process you throw at it!
Set your business standards high with Cflow and see the integrations do the magic! Sign up now!
What would you like to do next?​
Automate your workflows with our Cflow experts.​
Get your workflows automated for FREE
---