Workflow Approval
Give your approvals a speed boost
The Workflow Approval Process in Cflow
It's time to revamp your workflow approval process. Make it faster, more streamlined and easier to keep track of.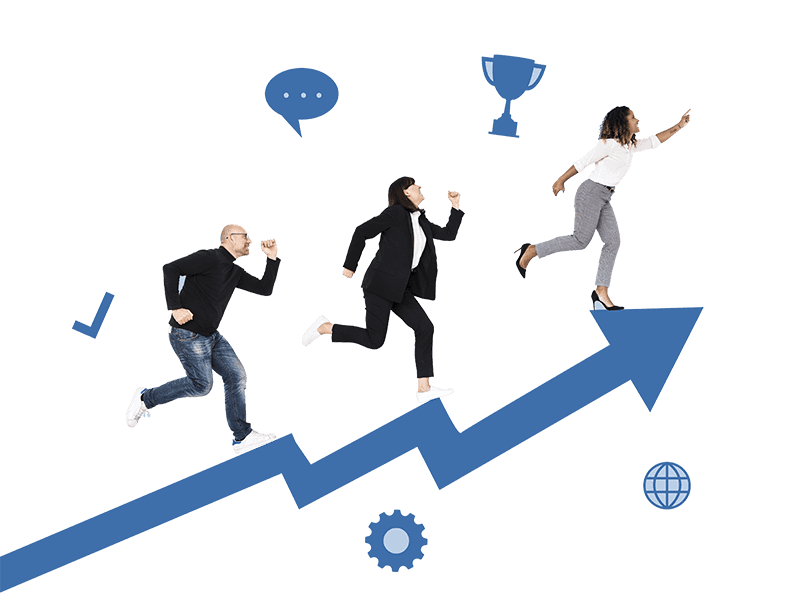 Everything that you need to make your approval easy has been integrated into the workflow software including creating customized forms, provide specific permissions to approvers and allow submitters to make special requests to clarify things better.
The workflow approval process in Cflow is automated, alerts and notifications are sent at every step to keep everyone in the loop.
Employees can submit requests conveniently while managers can keep track of them and make timely decisions. Faster approvals contribute to smoother workflow and improve the efficiency of the organization.
A Quick Guide to Creating and Deploying Your Workflow Approval Process
1. Create Your Workflow Approval – Fully Customized
Choose from tens of pre-designed workflows or create your own workflow with custom fields, permissions, and workflow routing.
Assign approvers, set specific permission levels for each. Set deadlines before which a process should be complete. Alerts, notifications, and logs are all fully automated for compliance.
2. Route Your Workflow Until it Achieves its Goal
A workflow once created should be distributed among the respective teams.
Specify when you need it to trigger alerts, notifications, and delegate in case the person involved is not available. It also keeps track of forms submitted, approvals done and notifies team members of what's happening in the big picture. A great motivation to keep them going.
3. Workflow Approval – Automated and Easy to Manage
Everything is now set! Let your team members start using workflows to create requests and the managers will approve them without wasting precious man-hours.
It's all automated, it's easy to keep track of and the administrators can always make changes to the workflow as and when needed.
Continue Your Work on Mobile, Wherever You Are…
Cflow is integrated deep into the Android and iOS ecosystem so that you could use your workflows, approve on the go and be in touch with the workflow approval process wherever you are. We aim to bring convenience to you and have it done it through our native mobile apps.
Get your workflows automated for FREE