Exploring Limitless Automation with
Google Doc
Workflow
Management
"Streamlining day to day work activities goes a long way in improving overall business productivity. Google Workspace is a comprehensive suite of work apps that can be used by small to medium sized businesses to improve their everyday work productivity. The google workflow comprises time-saving apps that help employees derive more value out of office apps. Google workflows support nearly limitless workflow automation avenues that can save significant amounts of time and effort while working through routine tasks. Read on to understand more about google doc workflow management ways to set up workflows with Google Docs.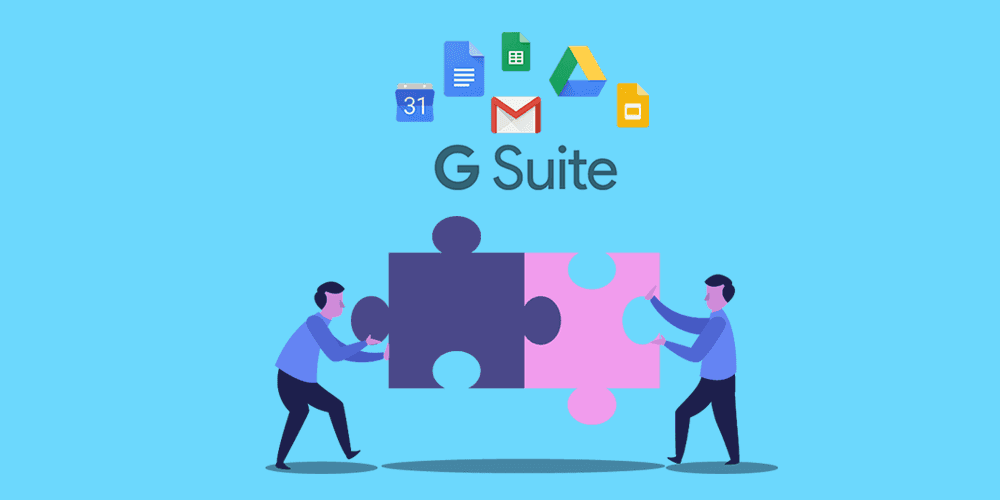 Components of Google Workflow
G Suite applications have become an integral part of business operations. Getting through a workday without using Gmail, Google Docs, or Google Drive seems almost impossible. Indispensable tools in Google Workspace offer near limitless workflow automation capabilities for small to medium sized businesses that spend a significant amount of their work time routing orders or evaluating forms or sorting emails.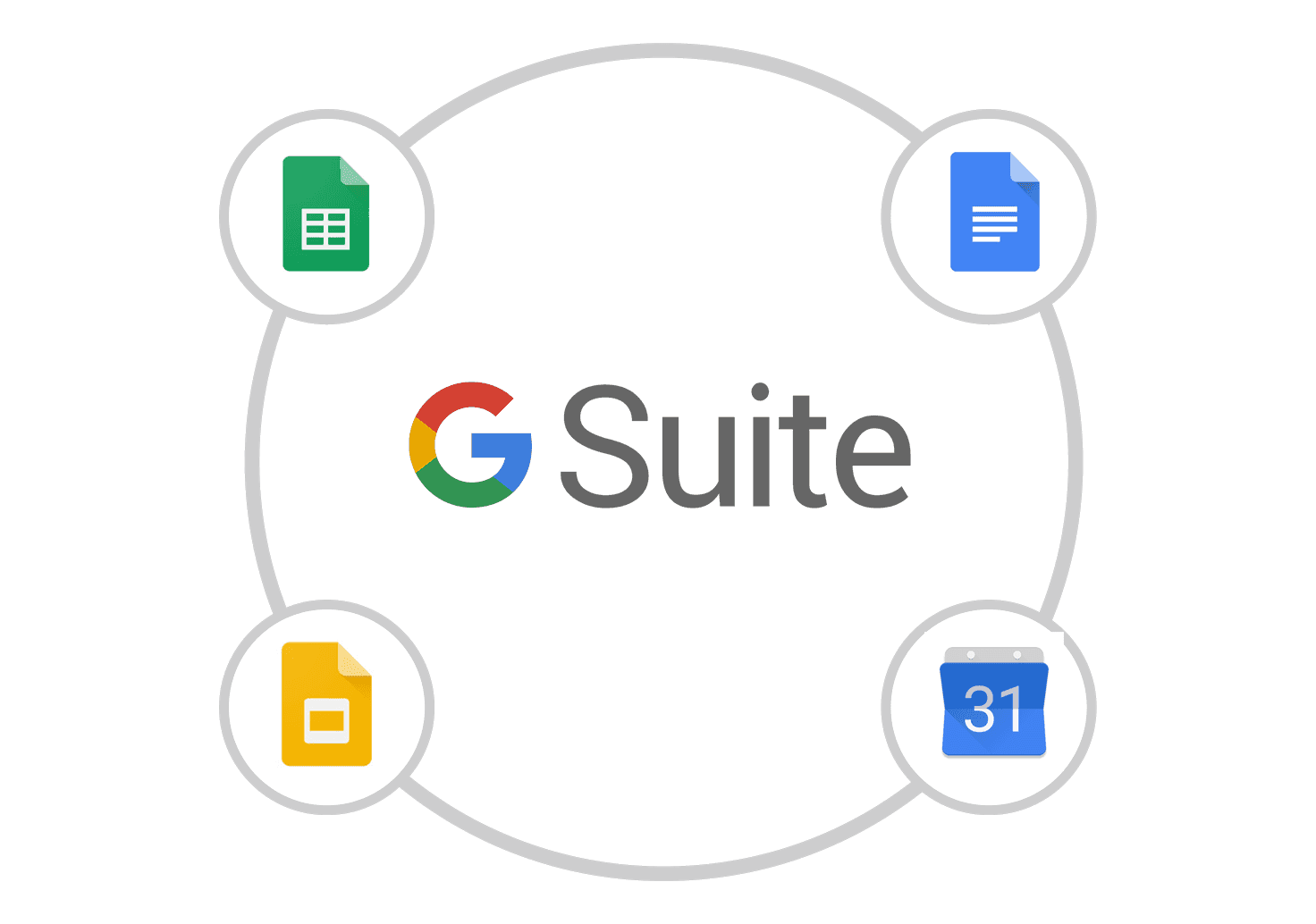 For using the automation capabilities that Google Workflows have to offer, we need to first understand the various workflows in Google. Workflows are a great way to ensure that important and repetitive processes are done right every time. The room for error is minimized and a good deal of time and effort is saved for the admin team by using workflows. From marketing to HR to Operations to sales – workflows streamline operations and improve efficiencies. A no-code workflow automation solution like Cflow can help you integrate your workflow with Google docs to get work done faster and more efficiently. 
Various G Suite apps are like a Swiss Knife for office admins, offering custom apps for all office operations. G Suite applications promote collaboration for businesses of various types and sizes. Each app in the G Suite comes with a lot of power and features, but it is challenging to get data moving between these apps in a coordinated manner. Without the right workflow automation software, the data gathered by each of these apps remains stagnated without moving to the next stage. 
The G Suite is a bundle of cloud applications designed by Google to allow users to access everything easily for running their business under a single roof. The main difference between G Suite and Microsoft Office is that Google's product taps the power of the cloud making it relevant to the modern generation. Google workspace is the conglomeration of a variety of popular and widely used apps like Docs, Sheets, and Slides, which collaborate with Gmail, Calendar, and Drive. 
Although google apps include the core software to store documents and manage your calendar, workflow software is essential to integrate with these apps for streamlining their day-to-day operations. Workflow automation helps businesses integrate siloed working platforms into unified work platforms. 
Transforming raw data into a form your business can use takes time. For example, if you receive a contact submission form, the data gathered needs to be converted into a form that can be read by the CRM software. Similarly, when you receive an order request, the request needs to be split up and different details need to be sent to people in the organization. Google workspace can easily automate these transformations with document workflows. Document workflows in G Suite allow you to specify the sequence of steps that data needs to go through and then conduct that process sequence. These document workflows can be highly customized to match the automation process to your business needs. 
Setting up Workflows with Google Docs
Google document workflow management empowers Google's offline office suite to collaborate on documents and manage approvals effectively. Google docs workflow connects teams and processes across an organization and makes processes seamless. Add-ons like workflows for G Suite can be used for supercharging and streamlining their processes.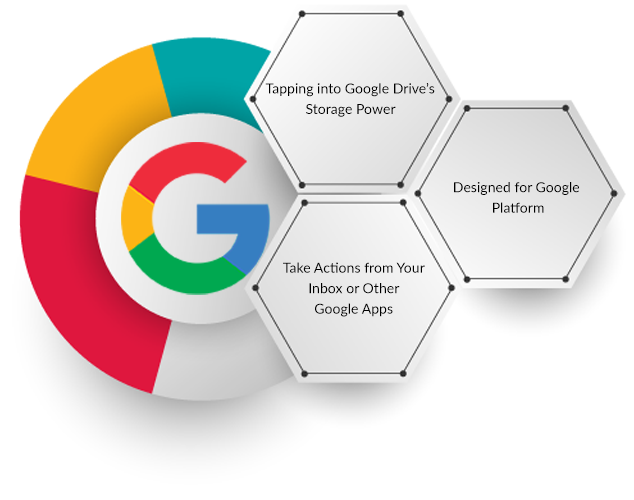 Why do you need a Google apps workflow integration? Google apps include the core software that stores documents and manages your calendar. To streamline an organization's day-to-day operations, workflow software like Cflow is required for integrating with Google apps. Workflow automation can help businesses transition from running their business in silos to using software that integrates all inter-departmental activities seamlessly. 
Workflow automation can streamline several business processes like employee onboarding, recruitment, leave approval, expense reimbursement, employee exit management, and travel request management. As information flows across different stakeholders, Google workflow manager sends notifications automatically via Gmail so that work gets done efficiently. Pending tasks and delayed show up in Google Calendar are escalated to key decision makers so that processes are not interrupted. 
Workflow programs must integrate with Google Workspace Apps/G Suite for the following reasons-
Tapping into the Storage Power of Google Drive – Google Drive provides a ubiquitous cloud hard drive that can store 1000s of documents and files. Google drive document management stores several files and makes them available anytime, anywhere, via any device. Workflow management software must leverage Google Drive easily to share files across different approvers and avoid duplicate file uploads in multiple locations. 
Single Sign-on into Google – Workflow automation software must support the Google platform and support oAuth2.0. This enables Google Users to sign in to the application seamlessly, without any additional login credentials. The workflow automation software must be fully compatible with iOS and Android and let users access all Google Apps and workflow software interchangeably without logging in and out. 
Operate from Inbox – Integrating workflow software with Google Workspace apps enables users to take actions from their Inbox without having to log out of Gmail. Users can review workflow requests and approvals without having to log out of their accounts. Workflow automation software like Cflow integrates seamlessly with all Google apps to take action from the comfort of your Gmail interface. All the information about the workflow request is populated in the email so that actions can be taken by just replying to the email.
Automating Document Workflows in Google Workspace
The manner in which the automation is carried out depends on the complexity of the automated workflow. The simplest way to generate a Google docs workflow is to use an add-on built for the purpose. Google web store offers hundreds of automation add-ons to choose from. Apps Script is a free developer environment built by Google for creating add-ons for Google Workspace apps. Add-ons for Google Sheets, Docs, Gmail, or Forms can be found in the Google web store.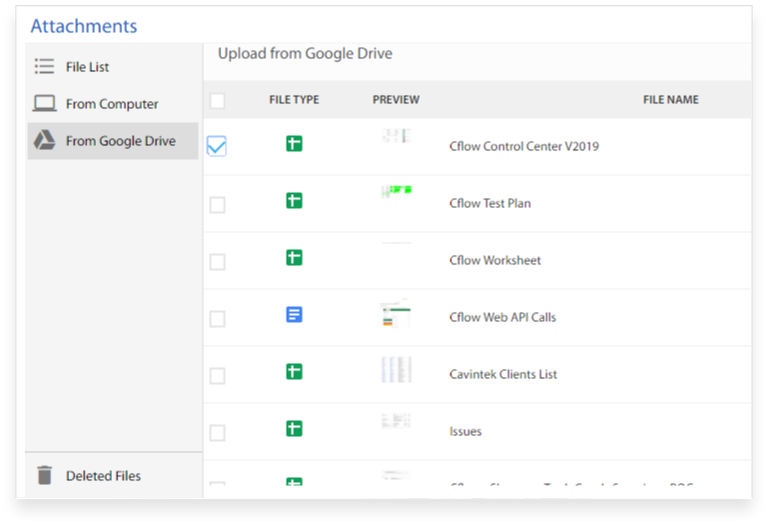 Google doc workflow management helps accomplish several tasks. Let us understand better Google spreadsheet management. Business data is distributed across multiple spreadsheets. Sales data from different departments is in the form of granular data presented in disparate sheets. Client information is also usually available in different forms and saved as separate documents. Efficient use of disparate information is possible only when data is combined into a centralized source. 
Workflow automation can combine data from multiple spreadsheets into a single master table. Automation enables automatic updates across multiple sheets. Let's take the example of approvals for time-off requests, reports, and other internal processes, which are integral for the smooth running of businesses. Google forms are usually used to gather information for approval-based processes. Linking Google forms with Spreadsheets via automation enables an automatic population of form data into spreadsheets. The sheet can be used to track the status of the approval process along with individual approvers' decisions and comments. 
Another example is processes that are characterized by multi-step approval routing. Complex workflows like order routing can be automated for seamless operations. Marketing teams usually use Gmail to create full-featured email campaigns. Users can simply enter the email addresses of everyone they want emails to be sent into a Spreadsheet. The marketing message can be entered in Gmail, when the message is ready to be sent using the Mail Merge feature you can use the email addresses in Spreadsheet.
Expense Reimbursement Claim Workflow with G Suite
To understand Google workflows better let us consider a normal expense reimbursement claim workflow. The employee creates an expense reimbursement request containing complete information on the expense. Typically, a google form is used for validating the information contained in the expense claim. The employee fills out the google form with all the information and also attaches proof of expense in the form of bills or invoices. The data on the google form is then populated onto a spreadsheet and sent to the department head for review.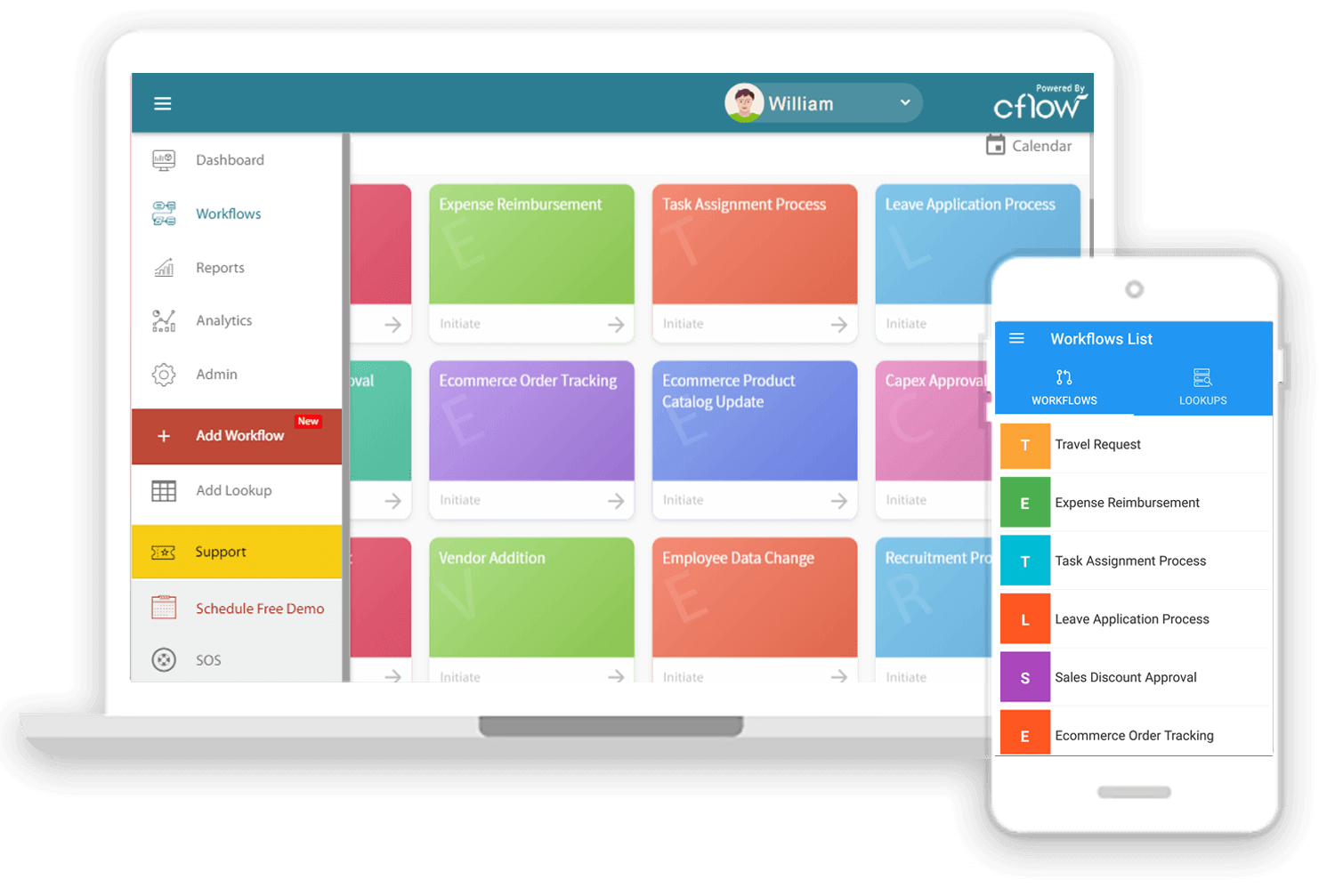 The manager reviews the expense claim and the attached proofs. If the claim is valid, then the manager sends it to the finance department for review and reimbursement. The finance department usually gets an email notification about the claim if the notifications in the workflow have been set right. 
The challenge with working with G Suite apps is that although data is captured effectively, they cannot establish a smooth workflow. While getting approval for the claim, the team needs to figure out who should be reviewing and approving the claim and send emails accordingly. Requisitions that are approved at the first level need to be forwarded to the next reviewer/approver. Then, the data must be manually added again to create a payment approval to be sent to the employee. 
Individual google workspace apps are highly efficient when they work on their own. A google document workflow management solution is a must to synchronize disparate Google workflows for efficient outcomes. Using workflow automation software like Cflow for managing google docs workflow unifies the strengths of G Suite apps to deliver the desired outcomes like improved process efficiency and minimized errors.
Cflow and the G Suite Integration.
Google's array of products are disparate individual apps that work efficiently in their stead. A workflow automation solution like Cflow can synchronize these workflows so that employees can access all Google apps via single sign in. Anyone with a Google ID can access these workflows from the Google apps menu. By integrating Google workflows with Cflow, documents can be easily accessed from G Drive and attached to workflows on Cflow. Cflow seamlessly syncs with office users and admins can easily choose to monitor users, provide specific rights, or revoke features. The Google admin console in Cflow simplifies administrative management. 
With Cflow, you can connect siloed workflows and essential admin tools, and sync them with G Suite. Having all your work in a unified user interface with access to any device, at any time, makes it easier for you and your colleagues. 
Why is Cflow the best choice to automate workflows for Google Docs, Sheets, or Forms?
Automating document management with google workflows can save your company a significant amount of time and money, and unlock powerful new features and capabilities. The google doc workflow management feature in Cflow provides a seamless connection between all document workflows and essential admin tools. Other features like the comprehensive rules engine, robust reporting, and customizable notifications make Cflow the perfect choice for google doc workflow management. Sign up for the free trial of Cflow to explore workflow automation capabilities. 
Try Cflow free for 14 days.
Cflow also syncs with Office 365 and 1000+ third-party apps to make your automation more effective.