Why Back Office Processes are More Crucial than Front Office Processes?
The claim that back-office processes are more crucial than front office processes may trigger a lot of front office executives to slash back. But, they are supposed to know the most important fact that customers don't see everything that happens in service before they get what they look for.
Here are some real-world examples to prove how back office forms the backbone of any business and later delivered to the end user with assured quality.
Example 1
The most common and easiest way to explain this is through Amazon. One of the world's most popular online retailer employs hundreds of thousands of users worldwide. The website and the customer care is what the end user sees however their entire business is based on what happens in their shipping and storage locations.
Managing the inventory with millions of products – big and small is no easy task which is when a streamlined back office process management becomes extremely important. Everything is sorted out, tags are used to identify and pack the right items. Thousands of employees work in these packing centers where they receive clear instructions on their job role and they carry it out promptly.
Example 2
Choose any bank of your choice! What the customer or visitor sees in a bank in the front office is a meager share compared to the massive network every financial institution has spread throughout the country. While you have to interact with a front office executive to deposit cash, open a new account and to make use of secured storage services, it's just the basics.
Banking is a widespread service that is essential for smooth operation of the government, different businesses and to help the average person send or receive money from any part of the world or his own city. The entire process is handled in the back office by hundreds of employees who maintain the servers, process cheques and are in charge of online transactions. Any complaints or suggestions are processed by this team to improve overall quality.
You should always focus on strengthening the back office processes before moving to the front office service quality.
What are the different sections of a business?
Front Office – The front office is the department which directly interacts with customers, help generate revenue for the organization and work as the face of the brand. Be it a cellular service provider, a clothing store, bank or gadget shop, every business has the division even though it is addressed under different names.
While businesses like stores call them as sales executives, hotels address them as receptionists while banks and offices call them the point of contact or anything as the business deems it to be. They should be knowledgeable, presentable but at the same time, their quality service is ensured by those who work in the back office to support them.
Back Office – Back office processes such as document management, database management, product supply, storage, and finance are all carried out by personnel working in this division. It includes all major departments including Operations, IT, HR, Finance and Auditing & compliance. Without their assistance, no business can flourish and in order to succeed, you should always focus on strengthening the backend before moving to the front office service quality.
Be it an e-commerce website, financial institution or an IT firm, every company focus on streamlining the back office processes so as to build the brand. Once it is perfectly set and every employee knows what they are supposed to do with reliable vendors and product quality, you can start focusing on taking it to the masses.
Important Back Processes to be Streamlined and Automated.
A back office automation software is the one you are looking for as it helps streamline the overall processes and automate them.
1. HR Process
The human resources are easily the most important department which helps bring in talented people on board and assigning them to the right team.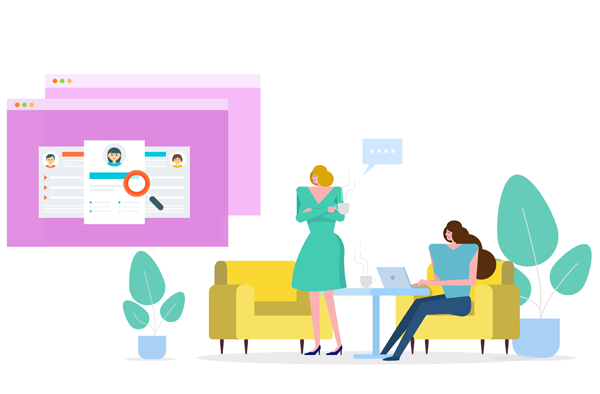 They are part of the back office and they can automate processes such as employee shortlisting, testing process, employee onboarding, induction and employee database management.
Read more → Simplify HR processes
2. Finance Process
The finance team is responsible for everything because without them handling the investment and the available resources, there is no way for every other team to operate.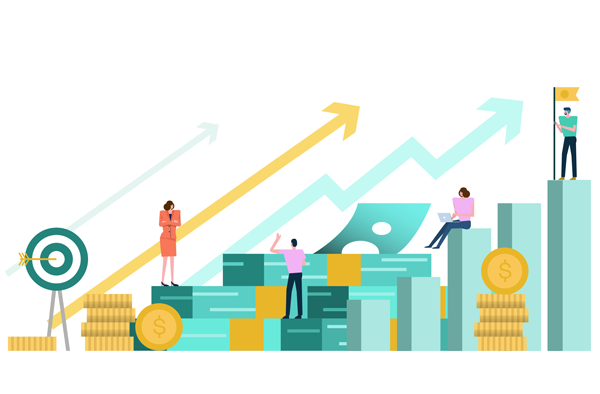 While revenue generation is done by multiple teams including those in the back office and front office, the finance team is responsible for splitting it accordingly. They can automate leave management, calculating salary and disbursing it as well as invoice and vendor management.
Read more → Finance process improvement
3. Operations
The operations team also identified as the administrator team takes care of every activity carried out in the company.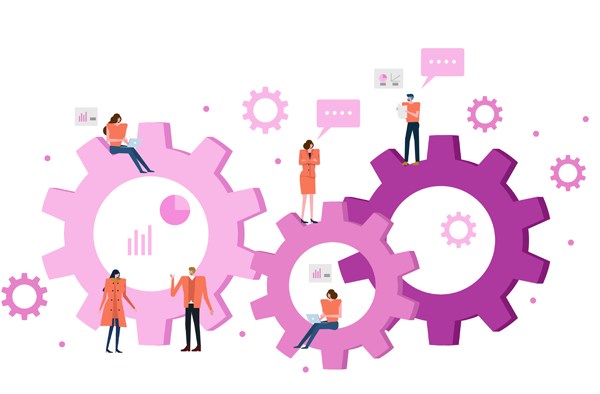 They are responsible for providing the facilities employees need to work in the premises, take care of rentals, vendors and support the back office as well as the front office teams to work efficiently without having to face difficulties in meeting their daily requirements.
Read more → IT operations workflow management
Empowering Back Office Processes – Introducing Cflow
The processes or tasks in a company should seamlessly flow from the back office into the front office.
While the staff who work in the back end may not directly interact with the clients or customers, they are supposed to have a good knowledge of the overall process. Their contribution and commitment to quality are important in order to create a brand image that lasts for years to come.
With the help of a workflow automation software as Cflow, back-office processes can be streamlined in ways you may have never seen before. It creates a centralized solution for employees irrespective of how many people work in the backend. Instead of asking them to complete one task at a time without providing an explanation of how relevant it is, Cflow gives them the whole picture so that they would work more effectively.
At every point, a customer care representative, sales executive or IT product promoter will come back to the back office seeking answers. By using back-office workflow software, you can ensure workflow moves smoothly in all types of back-office processes so that they become the stronghold for your organization and helps support front end and the business.
Planning to Implement Workflows?
Experience well-streamlined office hours that save time by 85% and increase production by 90%. Hurry up to automate process immediately.