Top 6 Trends in Procurement Technology in 2023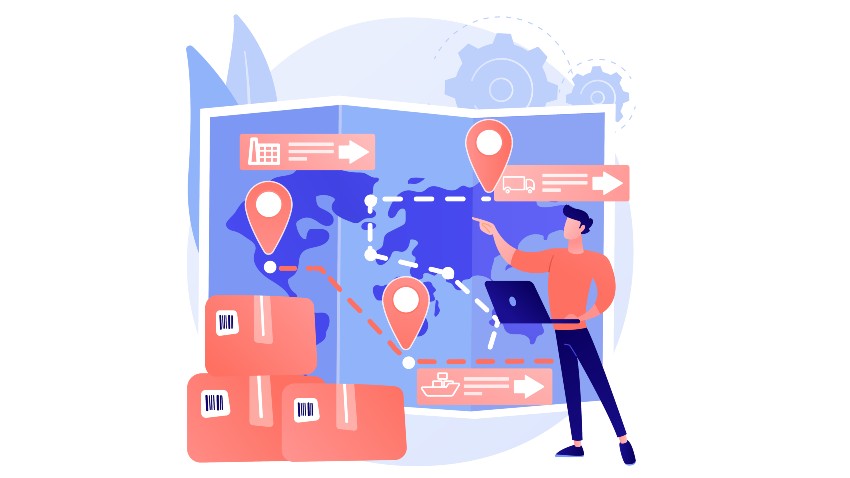 Technology has empowered business functions to improve productivity by optimizing business operations. The rapid strides with which digital technology is being adopted by businesses are transforming the way businesses operate. From finance to procurement to marketing – digital technology is empowering teams with better control over operations.
Changes in the Procurement Function
Procurement technology has advanced rapidly in the past 5 years. According to the latest market report, the Global Procurement Software Market was valued at 4.7 billion USD in 2021. It is expected to grow at a healthy CAGR of 10.17% to reach 10.2 billion USD by 2027. The factors driving the market growth are the increasing need for procurement process automation and the rapid adoption of e-procurement technology.
Digital technology has brought new capabilities to the procurement function by making strategic sourcing more predictive, vendor management more proactive, and procurement transactions more optimized. Digital procurement is changing the procurement landscape in many ways. A Deloitte Study on Digital Procurement – New Capabilities from Digital Technologies examines how digital technology has changed the procurement function. The study mentions that many organizations are implementing several forms of core procurement technology platforms. These platforms are often a combination of eSourcing, spend analytics, eProcurement, and contract management technologies. Procurement technologies that are built on SaaS platforms are quicker and easier to deploy.
The following digital technologies have entered the maturing phase according to the study.
Cognitive computing and artificial intelligence: Iterative machine learning and pattern recognition software is used to rapidly categorize unstructured data on the cost, spend, supplier, and contract.
Intelligent content extraction: Unstructured documents like contracts, material bills, pricing tables, etc. are read using optical character recognition and other learning algorithms.
Visualization: The procurement data is transformed into user-friendly visual formats that organize information for deeper insights and faster and more informed decision-making.
Sensors and wearables: Sensors that can detect and capture physical data are attached to goods for real-time tracking of inventory.
Collaboration networks: Procurement software platforms allow buyers and suppliers to have complete visibility into every aspect of the joint value chains.
Predictive and advanced analytics: Process modeling, machine learning, artificial intelligence, and statistics are combined with third-party data sources for predictive analysis of cost/price fluctuations and demand/supply scenarios.
End-to-end workflow automation
Build fully-customizable, no code process workflows in a jiffy.
Top 5 Procurement Technology Trends
Here are some of the trends that defined the procurement technology in 2023:
1. Cloud-based technologies:
Embracing cloud-based technologies became imperative to leverage the useful insights provided by Big Data. Cloud technologies decentralized the procurement function, making it more scalable and integration-friendly. The procurement function can integrate seamlessly with accounting, customer service, and production software through cloud technologies.
2. Blockchain:
The year 2023 saw increased awareness about the advantages of blockchain technology in procurement. This technology introduces new levels of speed and security in procurement processes. In the coming years, blockchain will move from good to have to a must-have technology.
3. Cybersecurity:
Procurement officers are recognizing the importance of cybersecurity as part of their digital transformation strategy. As procurement processes are increasingly dependent on technology, the need to secure these systems from tampering, damage, and corruption also increases.
4. Looking beyond savings:
Digital technology has moved the procurement function away from tedious paperwork and repetitive human effort. Human resources are now focusing on more productive tasks, thanks to automation. Not only does this save costs, but also maximizes the value proposition.
5. Mobile technologies:
As mobile phones continue to rule our world, mobile-friendly procurement tech is trending now. A lot many companies are investing in mobile technologies that support procurement activities.
Future of Procurement Technology
The demand for an impactful and influential procurement function will increase in the future. The procurement function will be expected to manage the costs and unleash the potential of the supply chain as a performance differentiator. Strategic procurement will focus more on procurement technology that provides deeper business insights and seamless engagement with vendors. Progressive organizations will look to automate their procurement workflow with emerging Procurement as a Service (PaaS) platforms. Experts predict that 50% of conventional procurement solutions will be replaced by AI-based cloud software by 2023. Another prediction is that integrated chatbots and virtual assistants will streamline and simplify procure-to-pay packages.
The procurement function will shift towards sustainable initiatives focusing on human rights and environmental issues. Procurement leaders will ensure that their products or services do not damage human lives, society, and the environment. Futuristic procurement technology will map market news geographic events and new product announcements into potential opportunities for businesses to leverage.
While the future remains a mystery, you can maximize your productivity today with Cflow. A no-code cloud BPM solution that puts you in control of your procurement function. Ensure that your procurement strategy is future-ready with Cflow. Sign up for a free trial today.
What would you like to do next?​
Automate your workflows with our Cflow experts.​
Get your workflows automated for FREE
---