Top 5 Procurement Best Practices to Streamline Purchasing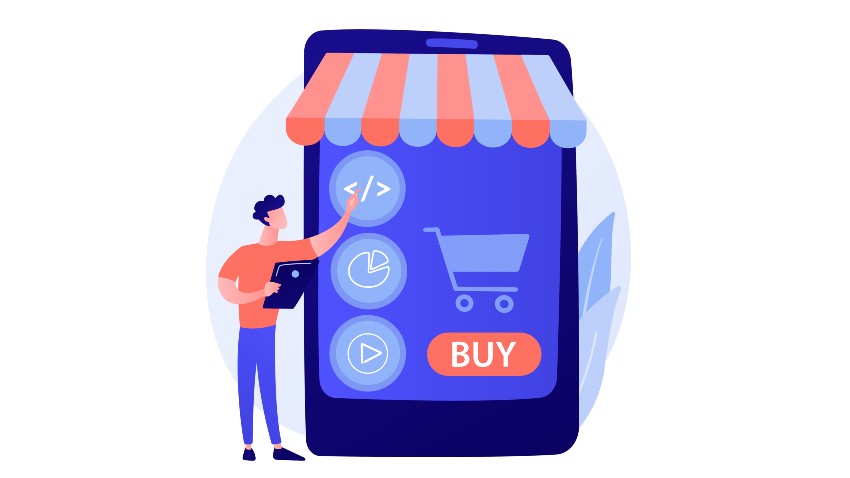 Change is the only constant – this expression best describes the ever-dynamic state of the Global Procurement Market. The dynamism of the market makes it imperative for businesses to continually reimagine and reinvent their products and service offerings in order to keep up with the latest trends. From Finance to procurement; and from Resource Management to Logistics – all business sectors are constantly adapting to the latest trends.
Putting Your Best Foot Forward in Procurement Management
Automation of procurement management is definitely on the cards for better operational efficiency and cost-cutting. What are the other procurement best practices? What are the key trends influencing procurement management and supply chain management in 2022? Read on to know.
Changing Scenario in Procurement Management
Procurement management is a business function that has undergone several changes over the past decade owing to changing customer needs, globalization, technological advancements, and the relevance of sustainability.
Here is what has changed over the past decade …
1. Sourcing
Sourcing has become the core of the procurement strategy. Traditional sourcing values like the choice of suppliers based on costs are obsolete. Instead, quality, sustainability, eco-friendliness, and innovation are the determining factors for sourcing.
2. Total Cost Ownership (TCO) to Total Value Ownership (TVO)
The cost was the sole parameter for evaluating a supplier. Now, societal, environmental, and financial aspects also are considered while evaluating a supplier. This gives a more holistic perspective to ownership.
3. Request for Solution
RFI, RFP, or RFQ were familiar terminologies in procurement management. Now it is a request for solution (RFS), which requests an innovative proposal rather than narrowing it down to a list of specifications.
4. Digitization
Traditional paper trails in procurement management are being replaced by a digital procurement strategy. Procurement teams are looking to optimize their strategies and synchronize procurement solutions.
Those were some of the changes that have changed the face of procurement management over the past decade.
Best Practices in Procurement Management
Procurement management is regarded as a priority by most businesses since it takes a fairly large share of the overall expenditure. In order to keep pace with the market requirements, organizations need to revamp their procurement functions.
Here are the top 5 best practices in procurement management that top companies have adopted to significantly reduce costs and improve operational efficiency:
1) Digital transformation:
organizations opting to digitize their process workflows hope that it will bring efficiency into their operations. For a successful transformation, it is essential to review existing processes to decide the software that satisfies the business needs. Top organizations are transitioning to digital procurement management for better business outcomes.
2) Improved transparency:
The procurement function is becoming more holistic to include social and environmental factors as opposed to considering cost alone in the past. Establishing better relationships with suppliers is possible when the focus is on TVO rather than TCO. Making the spending process more transparent ensures operational excellence. Procurement technology harnesses the power of data analytics and automation for better visibility into the procure-to-pay cycle.
3) Supplier Management:
Using digital supplier tools simplifies the supplier onboarding process and enhances supplier engagement.
4) Better inventory management:
Top organizations focus on inventory management since the cost of holding inventory is higher than the cost of purchase. Automating inventory management provides better control over inventory costs.
5) Automated contract management:
Disorganized contract management is a thing of the past for organizations moving their contract management process to the cloud.
The decision of automating procurement management can be taken by reviewing the above procurement best practices and choosing the best fit as per unique business needs.
End-to-end workflow automation
Build fully-customizable, no code process workflows in a jiffy.
Key Trends for 2023 and Shift in Procurement Strategy
The Research and Markets report on Global Procurement Software Market Growth, Trends, and Forecasts (2020-2025) projects a CAGR of 10.2% of the Global Procurement Software Market over the period 2020-2025. The factors fuelling this growth are the rise in demand for centralized procurement processing and consolidation of supply chain management.
The key trends in purchase management are listed below:
Cloud-Based technologies and Internet of Things – Procurement technology can be seamlessly integrated with accounting, customer service, and production departments easily through Cloud technology.
Big data analytics – Harnessing data analytics to interconnect all the processes in the supply chain management provides deeper insights into operations, resulting in cost reductions and value generation.
Sustainable procurement – Procurement leaders of the future will focus on products and services that are socially and ecologically viable.
The Gartner report on the impact of the key trends of procurement 2023 lists down the functional shifts that need to be implemented in order to keep up with the market trends in 2022. The corporate trends listed by Gartner require a radical shift in the procurement functions in order to stay relevant.
Conclusion
The procurement best practices discussed above are steeped towards automation of procurement management. Using technology in procurement management and supply chain management comes with proven advantages vouched by the best practices. We believe that workflow automation is the way forward for building sustainable businesses. Our workflow automation solution Cflow is a go-to software for automating key business processes.
If you would like to give your organization the advantage of workflow automation, success. Sign up for a 14-day free trial.
What would you like to do next?​
Automate your workflows with our Cflow experts.​
Get your workflows automated for FREE
---