Simple and Effective Intake Form Creation with Workflow Automation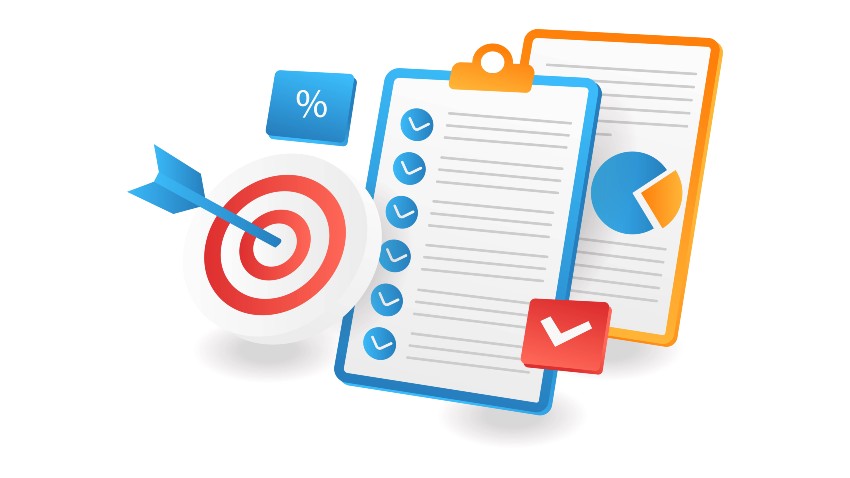 Intake forms are among the most understated but highly effective business tools that help in understanding your customer preferences and market trends.
Most businesses do not realize the potential of intake forms in organizing employee workflows and saving time. Understanding clients is primal for any business, and client intake forms are the best way one can collect crucial information pertaining to customers.
This blog focuses on what an intake form is, its importance in a business, and ways to make the intake form process more effective.
What are Intake Forms?
The answer to the question of what is an intake form is pretty simple. Intake forms are a tool used by businesses to gather information on client requirements and determine if your business is capable of catering to the requirements. An intake form when used the right way makes client onboarding easier and more effective.
Intake forms can be customized in a variety of ways to serve a ton of different use cases. Whether you are a startup business or an established business or a freelancer or a solopreneur, intake forms are a safe bet to create a streamlined, standardized, and smooth client intake process that collects data critical for business improvement.
Online intake forms collect all the relevant data a business needs to determine how best to provide service. These forms are used in a variety of industries, starting from doctor's offices to accounting firms to IT firms. Some intake form examples include:
• Medical history intake forms
• Project intake form
• Client Intake form
• Consent forms
• Graphic design service intake forms
• Vendor intake forms
What an intake form includes depends on the industry that uses it. The questions included in the form cover customer expectations and other relevant information pertaining to the services/products offered by the business. The project intake process template must include basic data fields such as –
• Client name
• Date
• Email address
• Contact number
• Registered communication address
• Business name
In addition to these fields, questions on their date of birth, referred by, and personal preferences may be included depending on the industry and intent of collecting the information. Intake forms add order where there is chaos. These forms let businesses focus on what matters during calls and meetings. Gathering information prior to meetings with clients helps save time during client kick-off meetings. They also streamline the client onboarding process. Client intake forms help qualify and disqualify potential clients who enquire about your services.
Project intake forms also provide a more accurate project roadmap that clarifies the structure of your projects. Online intake forms enable the secure collection of client info that can be converted into PDF format. Unlike paper forms, online intake forms offer clients a contactless way of providing information. The entire form can be filled out from any internet-enabled device like a computer, tablet, or smartphone.
A web intake form helps you classify your data and organize all the knowledge assembled more efficiently. You can automate and speed up the intake process by integrating it with the Customer Relationship Management (CRM) system.
Need for Intake Forms
How do you determine if your business needs an intake form? Most businesses can benefit from using an intake form, but service-based businesses tend to use them most because services tend to be tailored to specific customer requirements. Here is why your business needs an intake form:
Streamline processes
An intake form helps the business orient in the right direction on what the client requires. Complete information on the client can be gathered prior to the first meeting with the client. Data gathered from the form helps analyze if the project is valid and if it is within your area of enterprise and qualifications.
Self-protection
An intake form protects the business from misinformation. For example, when processes are in trouble because of misinformation, an intake form can protect the business and the work by using the information to guide the project initiation.
Clarifying payment
Adding fees and agreement fields to the form enables the client to make informed decisions about the service and product. Armed with this information, the client can confidently get into the deal and ensure that the information is precise.
Manage billing hours
A well-designed intake form saves you from non-billable hours and shortens your first meeting. The intake form provides information on why the client is looking for you and what he is interested in. The client intake form also assists the clients in saving time.
Gain credibility
Digital forms that are posted on the landing page give more credibility to the business. A clear, specific, and responsive intake form helps organize data and makes work more profitable.
Examples of Intake Forms
There are several types of intake forms that are used by businesses. A few sample intake forms are given below.
Business consultation intake forms
These forms are used by consultants who help businesses with business strategy, marketing, technology consulting, and more. They are used by consultants to fully understand their clients and the issues for which they are looking for solutions. Consultants can customize their approach for every client.
Business services intake forms
These forms are useful for the execution of B2B projects. Examples of such forms include website design, copywriting, ads management, and rebranding forms.
Small business intake forms
Small business owners need to collect information from their clients using client intake forms that collect their name and contact details, reference details, and any additional details.
Creating a Client Intake Form
Client intake forms aim at gathering information about the client. The exact questions you ask the clients depends on the industry and type of business. For example, if you run a medical practice, the intake form must inquire about the client's personal details, contact details, and health history information. The common type of information that needs to be gathered in intake forms are:
Basic InformationThese questions will help gather fundamental information from the client. Like the client's name, surname, date, your agent/representative's name, Company's name, URL or website address, the industry to which the company belongs, and the working days and time of the organization.
Contact Information
This section will provide you with all the details needed for you to stay in touch with the client. Information like the primary contact number, email address, preferred contact method, physical address, position within the company, date of birth, and gender.
Project Overview
These questions will enable you to paint a clear picture of what the client is looking for. Details on specific services that the client would like to undertake from the organization and any special requests are gathered in this section.
Additional information
The final section in the intake form is reserved for extras and gives the client an opportunity to notify you of any other concerns or queries. Questions on whether the client is a previous/existing customer, whether someone referred the company, and any other information are in this section.
While creating an intake form, you need to bear the following points in mind.
The form must be simple, straightforward, short, and to the point –
Complex forms take too long to fill, and as a result, prospective clients delay form completion or leave any fields blank.
The form must have a user-friendly design –
The design of the intake form must be user-friendly. Instead of thinking of your business needs, you must also consider the client's expectations. Using digital paper forms makes it easy for the clients to fill in the relevant information.
Avoid asking unnecessary questions –
Asking unnecessary, irrelevant questions complicates the intake process. Sticking to relevant questions that you require to do your job is important. Moreover, sticking to relevant questions ensures compliance with regulatory requirements.
Review and modify –
Sometimes the information gathered via intake forms may dip in quality and relevance. In such cases, it is important to review and tweak the questions to gather better-quality information.
Focus on regulatory and compliance requirements –
When businesses gather crucial, sensitive customer information, they need to ensure that you remain compliant with any applicable privacy laws or regulations. As a business, you need to have a responsibility toward clients or prospective clients to process or store any data collected from them.
Benefits of Using Intake Forms
There are several benefits of using intake forms for your business. The obvious benefits of using intake forms are streamlined information gathering and better customer engagement. Some of the other benefits include:
Access to key data
Gathering all the information from potential clients upfront saves your business and clients from headaches. A customer form gathers information effectively so that customers can be vetted quickly, and store data for future reference.
Saves resources
Time, money, and team skills need not be wasted by using clunky manual forms. Online forms relieve teams from manual tasks by gathering data online.
Centralizes data with project management tools
Most businesses use some kind of project management tools for achieving their project goals and objectives. The online intake form can be integrated with project management tools for smoother collaboration and accessibility for the entire team.
Create a smoother onboarding experience
A custom intake form used for onboarding new clients or new employees ensures that the new client is onboarded smoothly. The intake form can be customized so that key questions do not go unanswered.
Kickstart automated processes
Automating the intake form process improves the productivity of the process. The intake form process can be integrated with your favorite apps like CRM to update customer data.
Best Practices in Intake Form Process
It is not enough if you just use intake forms in your business, you also need to optimize the way you use them for improving business results. Here are some best practices in the intake form process.
Implement automation on your work OS –
How much time is spent doing tasks that could otherwise be automated? Automating the intake form workflows improves the productivity of the process. Whenever a person completes an intake form via an automated system, a task is automatically created for the account manager to review the data. Or, when a new lead fills the intake form on the website's contact page, it is automatically moved to the next step in CRM.
Include an Intake form at every step of the customer's journey –
Intake forms are used for several purposes client onboarding, patient inquiry, or consultation inquiry. Intake forms can be used before a new lead book a call with you. This allows you to qualify new leads so that you don't waste time talking to people who are not a good fit for your business. Intake forms can also be used for existing customers when they request new projects from you.
Check where the clients heard about your business –
Analysis of where paying clients come from can be done based on referral data gathered from the client forms. Make sure you include a question on where they have heard about your business in the client intake forms. Once you know where most of your clients come from, you can spend more of your efforts in that direction.
End-to-end workflow automation
Build fully-customizable, no code process workflows in a jiffy.
Automating the Intake Form Processing
To ensure that your process for new client intake meets the organization's needs and delivers high levels of customer satisfaction, you need to build a customized intake form process. Automating the customer intake form processing is the best way to optimize each step of the process. Various steps in automating the intake form process are:
User-friendly forms are created to track required data. The fields on the form depend on the type of business or industry. Basic information, contact information, and additional information are included in the client form.
Alerts and notifications are included to track the progress of the forms. The concerned manager is alerted of approaching approval deadlines.
After the forms are submitted, they are routed based on the business rules that are set and form fields. Automatic routing to concerned stakeholders ensures timely review and approval of intake form data.
All the activity related to every request is tracked for complete visibility. All the stakeholders need to be aware of the status of every task.
Managers review the data submitted via the intake forms. Once the data is duly verified, the needed insights are derived from the data submitted in the forms.
Advantages of Automating Intake Form Processing
There are several advantages of automating the intake form process. The data from intake forms provide insights to businesses into customer satisfaction, customer preferences, and customer behavior. As businesses grow, more will be the client intake. Handling large volumes of intake forms requires a completely customizable automation solution. The advantages of automating the intake form processing are:
Improved accuracy of data recording via intake forms is possible when the process is automated. Automated intake forms are automatically generated via the system.
Alerts and notifications are configured to indicate that a new request has been submitted. Similarly, managers and reviewers are alerted once the form is submitted so that the validation is done on time.
Automation also improves visibility across the progress of the request. The requestor can track the progress of the request to see who is currently working on it.
Automated form processing can also include digital signatures for convenient approval of the request.
Conclusion
Intake forms bring about standardization and orderliness into intake form processing. From client intake forms to patient intake forms to business services intake forms, there are several types of forms that can be used by a business for acquiring details about the client.
Using workflow automation software like Cflow helps automate the intake form process. Cflow is a cloud BPM that can automate key workflows within minutes. The visual form builder in Cflow helps build workflows easily by simply dragging and dropping the required icons. To explore more about online intake forms in Cflow, sign up for the free trial today.
What would you like to do next?​
Automate your workflows with our Cflow experts.​
Get your workflows automated for FREE
---