Business Process Solutions Revolutionizing the way Businesses Operate!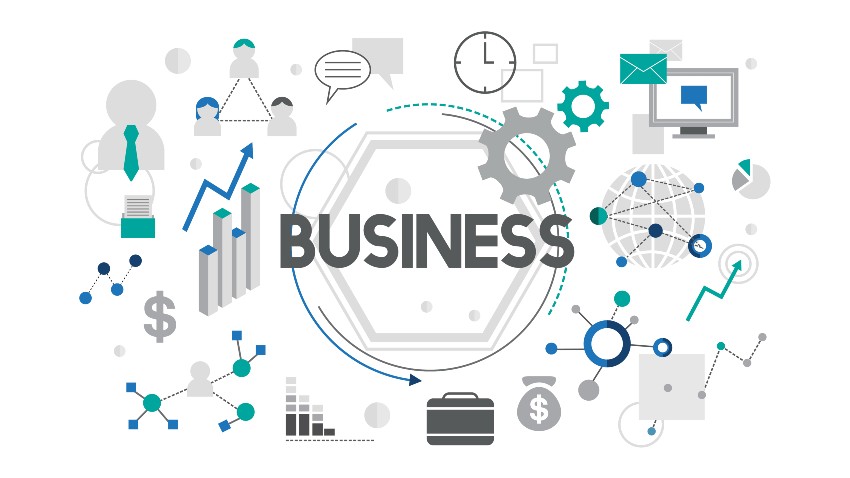 Every business is different and so is its operational strategy. Businesses adopt a lot of strategies and approaches to thrive. Efficient business operation requires processes and solutions that help resources and revenue to grow proportionally. Evolving business models and varying cultures throw the limelight on business processes that help in effective management and streamlining of the business. This blog helps to know the real meaning of business processes and adhering solutions.
Business process solutions facilitate the smooth running of business operations without being lost in handling critical business processes. The business process helps businesses reach their state of excellence by automating regular mundane tasks. The business process has a flow where every business has a specific design, model, execution, monitoring, and optimization techniques involved.
Business process solutions help regulate business workflows and automate tasks to enhance business productivity. Business process solutions help organizations achieve this by utilizing the resources to the fullest. Process solutions not only automate human tasks but also help build an advanced business infrastructure.
Automation also facilitates mitigating human errors, cutting out costs, and improving operational efficiency. So in simple terms, a business process solution strives to make the business operate more efficiently,  mitigating the complexities involved in streamlining business operations.
Is this Stress on Business Process Solutions Valid?
Hopping on to the proper business process solution helps the business focus on its key functional areas. Business workflows cater to a number of process flows associated with repetitive tasks. Structuring and streamlining a business is not an easy process with a myriad of constraints to be solved. Thanks to the digital era, digitization and automation have become every business' choice for enhancing operational efficiency. Challenges that push business boundaries hard include: 
Eliminating task redundancy

Enhancing efficiency

Simplifying delegation of tasks

Reducing processing time

Accomplishing visibility

Lack of accountability

Collaboration inadequacy

Delegation inability

Deadlines prioritizing

Redundancies and bottlenecks

Mirrored ad-hoc and manual errors
With the right business process solution you can reduce stress and get more done, all while keeping your business operating smoothly. Here's what you need to know to understand what a business process solution is, and how this type of technology can benefit your business.
Understanding the Need for a Business Process Solution
Managing the everyday tasks of a business can be more difficult regarding human resource utilization and reducing inefficiencies. The operational workflows require simplified streamlining of processes that align with organizational goals. The bottlenecks and crucial errors ought to be addressed for effective business management and automation. The software that helps map out everyday tasks in business processes and their management is business process management software.
Business process solutions function to improve business efficiency by managing and automating business processes. Making an investment in a perfect business process solution can be a smart business move of enhancing customer satisfaction. Choosing from vast choices of available solutions could be daunting. Here is something to help you through this. Generally, a business process solution helps digitize the menial tasks of a business and cut costs, improve business quality and consistency, and focus on core processes and their turnaround times. It also minimizes the risk without compromising on customer experience. 
Benefits of Business Process Solution:
With business process solutions you can revel in the following heart-winning benefits.
1. Better process mapping & visibility:
Business process solutions are propounded to automate regular tasks and guide decision-making. It also routes complex process flow to achieve targets. This helps businesses with deeper insights, analytics, and visibility.
2. Enhanced quality and consistency:
Process solution has control over the process status and their end results. These solutions forecast risk and proactively handle exceptions allowing greater process compliance. This can help business standards to maintain consistency enhancing quality.
3. Improved cohesion:
Business solutions connect business frameworks with better orchestration and help businesses stay connected internally and also with their clients. Business process solutions help to improve collaboration between teams and departments. 
4. Integration and automation:
Business process solutions allow easier integration with the live tools, RPA and API. Automating the process workflow helps businesses operate more streamlined, making every business process remain in the same row.
5. Alignment and scalability:
Conventional business management tools streamline tasks taking the predefined horizons into account. But when the business horizons expand, there is a need for rework to regain alignment. Business process solutions are effective in managing the business with proven scalability.
6. Cost-effectiveness and reduced risks:
When you streamline processes, you can reduce costs and save time. Business process solutions in different departments help automate tasks and proactively identify risks.  This lets businesses cut costs in terms of labor and save money.
7. Improved customer experience:
Business process tools can help you to create more personalized interactions with your customers. When processes are automated using business process tools, it becomes easier for employees who work within those processes to respond quickly.
Business Process Solutions- Making Businesses more Productive and Agile.
Business process solutions also automate all aspects of your company's operations in functions like finance, manufacturing, supply chain management, and human resources. 
1. Sales and marketing
:
Business processes are used to streamline the sales process, including lead generation, tracking leads, qualifying them, and converting them into customers. This includes automating the creation of proposals or contracts that require approval before being signed by the customer. Successful integration with other marketing applications is also very easy; so salespeople can view all their leads in one place without having to switch between programs constantly (and losing track). This also allows them to access their calendar to know when they're meeting with clients.
2. Human resources (HR)
:
HR uses technology to automate tasks such as payroll processing and benefits administration. HR staff can focus on other areas of their job description such as hiring new employees or managing employee performance reviews instead of doing routine administrative work like entering data into spreadsheets manually every month. The goal of using a business process solution is to increase efficiency throughout all areas of your business so that you can focus more time on growing revenue streams or improving customer satisfaction                      
3. IT:
Business process solutions streamline IT activities that revolve around process improvement. It involves analyzing the current processes in place, identifying areas that can be improved upon, and making appropriate changes. Business process solutions involve streamlining steps or automating some tasks so that they require less human involvement. 
4. Accounting & Finance
:
Businesses can streamline their accounting operations by automating manual processes like invoicing. Business process solutions create invoices, track expenses, and maintain accounts receivable and payables, and Tax payments automatically–saving time while ensuring accuracy in your financial records. This helps to eliminate human error, reduce costs and improve efficiency. The tool also performs tasks such as sending out emails, updating records in other systems, or even performing calculations based on data from multiple sources (for example, calculating taxes owed).
Best Business Process Solutions Tools:
Undoubtedly, the feature-enriched tool will always be the user's choice. But the process of choosing one can be really agitating.
Here is a list of the best BPM that can be incorporated to reap the benefits of workflow automation.
1. Cflow
Cflow is an advanced easy-to-use business process management tool that is ideal for organizations of any size. This no-code business process solution helps build forms and workflows on the go. Data management, analytics, and reporting features of Cflow help the user keep track of their business process flow. The API integration and the simple dashboard make Cflow more user-friendly. Cflow's flexibility with cloud access makes it a worthy investment and propels it as a powerful business process solution.
2. Monday
Monday provides a business process solution that lets you design, automate, and deploy business processes. It's ideal for companies that require enterprise-scale, production-ready BPM software. The automation is taken care of by autopilot mode. Easy integration and two-factor authentication are the features that make Monday a more significant business process tool.The pricing has four different plans and also a free trial.
3. Appian
Being the pioneer of this space, Appian has evolved a long way enriching its capabilities in all aspects. The intuitive drag-and-drop design and flexible cloud accessibility of Appian tools make the tool significantly advanced as a low-code application platform. Easy augmentation with AI and RPA aids in expediting the process models and real-time visibility.
4. Kissflow
Kisslow is a business process solution known for its scalability. The robust integration of this cloud-based platform simplifies the workflow and process management of a business.
The visual form creation interface in Kissflow helps design flexible workflows. Kissflow has a three-tier pricing plan.
5. Pipefy
Pipefy is a business process suite, low-code software that works as an efficient solution. The easy design capability of Pipefy with pre-built templates makes the process seamless. The kanban view helps better visibility of the process and advanced reporting can help with the automatic digitization of the process. The pricing structure has three different plans and is also free for small businesses.
End-to-end workflow automation
Build fully-customizable, no code process workflows in a jiffy.
Features to be Considered while Selecting a Business Process Solution:
While selecting a business process management tool, you should consider the following features so that it best suits your business model and operational architecture.
1. Ease of use: 
The purpose behind using a BPM tool is simple: To make employees' jobs easier and more efficient by automating processes that were once tasks performed manually. So while some people might enjoy learning new skills, most people would prefer not having another thing added onto their workload unless absolutely necessary–and even then only if there was some benefit involved such as increased productivity or profit margins! So BPM tools making business processes unchallenging should be simple enough to handle.
2. Simple to design workflows:
The simple and user-friendly interface in the business process solutions helps every business design unique workflows that ideally suit them. The drag-and-drop form builder is a show-stealing feature for a business process solution to look for. Multiple processes are connected to form workflows that are in tune with their business. Design of such workflows might require a good hire or a team of professionals that would cost some budgets. Business process solutions provide a legit and easy-to-use design environment that would help businesses stay focused on their key functionality. 
3. Scalability:
Scalability is the ability to grow and adapt as your business grows. Business process tools are flexible and can easily scale up or down depending on your changing needs. This will improve resource utilization and maximize ROI on investments in technology. Businesses that have implemented BPM solutions have experienced improved scalability: They can quickly adjust processes when they need to expand their operations or launch new products or services without having to hire additional staff members who may not be needed after all. This saves money and time which can be invested in value-added tasks.
4. Flexibility in case handling:
A business process solution should cater to the ability to customize the tasks and make changes as and whenever needed. For example, if a customer calls in with an issue or question, the system could recognize their voice and automatically pull up their account information. This saves time for both parties because there's no need for them to re-explain their situation each time they call in; it also makes the experience more enjoyable because they don't have to wait on hold while someone else searches through their records manually.
5. Reports & Analytics:
Business process solutions have become a popular tool for data analysis. Business processes are used to create systems that automate and streamline business operations, which can be applied to data analysis in a variety of ways. Business processes are often used as part of an organization's larger strategy for improving efficiency, reducing costs, and increasing profitability. Data analysis is one aspect of this effort; it helps companies identify ways they can improve their performance by analyzing the information they collect about their customers' needs or preferences over time or even just looking at historical trends in sales numbers or other metrics.
6. Seamless data and document management:
In addition, some companies use business process solutions specifically designed for analyzing large amounts of data quickly before making decisions. Centralized data accessibility is a key factor for a business orchestration framework. Advancement in technology has postured for data stored in the cloud and access to it. 
7. Process monitoring:
When it comes to getting the most out of your business, it's important to have a clear understanding of how your processes work. This can help you identify areas where improvements can be made and make those changes happen. Business Process Solutions focuses on improving the way business works by analyzing current processes, identifying areas that could be improved, and making changes accordingly.
8. Role-based access control: Enhanced security 
Business process tools can help you reduce the risk of data breaches and improve compliance, which in turn will make your business more secure. A centralized system makes it easier to manage access rights and monitor activity across multiple platforms. This means that if someone tries to access the information they shouldn't have access to, you'll know about it immediately. Additionally, business process tools offer better protection for data storage than traditional systems because they provide encryption capabilities and other security features like two-factor authentication.
9. Easy integration:
Business process tools can help integrate business processes with other systems. This seamless integration with new or already existing tools helps improve data accuracy and customer experience by making sure that there are no errors in the flow of data between two systems. Looking for advanced dashboards, admin features and a customizable alerting system that fits the budget will also help.
10. Collaboration:
Improved collaboration is one of the biggest benefits of business process tools. The more you can get your team on the same page, the better off your organization will be. This can be achieved through easier communication, better team alignment, and faster response times. With everything being centralized in one place, everyone has all of their bases covered before they begin working together toward a solution.
Business process solutions can lend a hand where the process workflow needs to be streamlined. Here are a few query-like checklists that can be utilized to evaluate which fits the best for you.
Does the solution suit your organizational goals and the budget approved?

What are the hidden and upfront costs? Transparency of the pricing?

What are the bottlenecks in your BPM monitoring?

Is the Business process solution scalable?

What is the key function to be addressed for ROI maximization?

Does the BPM require any pre-requisite? Do they adhere to industry law & compliance?

Is BPM user-friendly: low-code/no-code? Technological upfront of the BPM?

BPM:  what about the technology, hosting, and license used?

What are the upcoming versions of the solution that can be incorporated?

Who are the end customers and their pain points?

Is BPM suitable for on-premise/cloud installations?

What is the most and least beneficial feature according to the end user?

Does it privilege the user with end-to-end customer support?
Conclusion
Proliferating with technology and trending solutions will be a great idea to excel. Thanks to the digital era, automation is table stakes already. With business process solutions being used to handle business complexities, the key functionalities fall into place. Knowing the needs and the required solution would help the business reap the best benefits. 
Investing in the right solutions aids businesses to focus on core value-added activities that optimize post-origination processes and operations. The solution that aligns to operate with a compliant-by-design approach minimizes risk, using built-in security and privacy to maintain trust. So, opt for a business process solution like Cflow, which might automate the process and be flexible to expand the opportunities, improving the operational efficiency of the business.
Sort out the business bottlenecks in style! Signup for Cflow's free trial!
What would you like to do next?​
Automate your workflows with our Cflow experts.​
Get your workflows automated for FREE
---