Business Automation Software
How Does a Business Automation Software Help Your Organization?
Getting everything you need out of the box is what any user would love and being an organization, you would obviously want to spend less time on customization and more on getting the job done.
A business automation software like Cflow is primarily designed with organizations in mind. While the idea is to provide a fully customizable, reliable platform to create and manage workflows, we have simplified it for you!
Cflow has a range of commonly used workflows which you can start using as soon as you sign up. Right from templates designed for leave approval, travel request, invoice management and document approvals, a range of templates are provided for your convenience.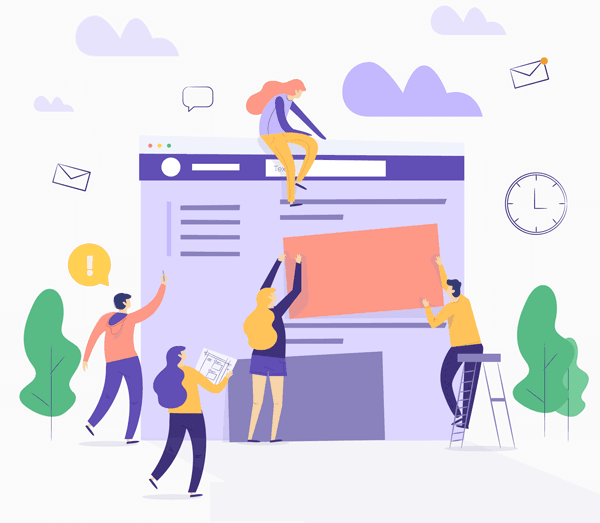 Making Business Automation Accessible to Everyone
When Cflow was established, the sole motto was to make BPM accessible to everyone and in order to do so, it should be stripped off the codes. That's what we exactly did and created the no-code BPM which anyone can use without any coding knowledge.
Your employees no longer have to spend hours preparing e-mails, waiting for a manager to approve a leave request or trying to find the HR to put forth a request. Everything is simplified, accessible and less time-consuming than ever when you use a business automation software as Cflow.
Did the printer cartridge go empty?
Is there an employee who wants to leave home on emergency and delegate the work?
Are reimbursements still pending and need to approve?
Just let them type in the info in the workflow and send it to the concerned department while they focus on their immediate tasks. The workflows are available on Desktop, iOS, and Android making it easier than ever to be in touch with your work.
What Cflow Offers: Highlight Features
A single user free sign up with one workflow for free users which gets upgraded to unlimited workflows when you become a premium member.
Works on Desktop, iOS, and Android
Create workflows in less than a minute with Visual UI Builder
A range of readymade templates to get you started
Cloud-powered workflows accessible everywhere
Integrates with Zapier and works with a range of third-party apps
Create a Business Process Your Organization Needs – The Power of Cflow's Customization
The most powerful business automation software of them all is the one which allows you to fully customize the program according to your individual requirements. Cflow has been designed with customers and power users in mind.
Using a BPM in an organization can be for various applications ranging from creating tasks, workflows to manage invoice, leave requests, travel reimbursements, managing customers, sending documents. All these workflows can easily be created using Cflow with the touch of a button and they can be fully customized without any coding knowledge. Being able to do it without coding knowledge is what separates our BPM from other products and anyone in your organization can create tasks, send them to other team members in minutes.
Cflow – The Right Business Automation Software for You
When implementing a Business automation software for your organization, go for workflow experts like Cflow. Cflow has most of the primary features that every company needs with continuous customer support. With pre-built workflow templates for most common business operations, you could make use of.
Start integrating Cflow into your tasks to see how quick your productivity is increasing. Automate processes as much as possible and get all things done easier.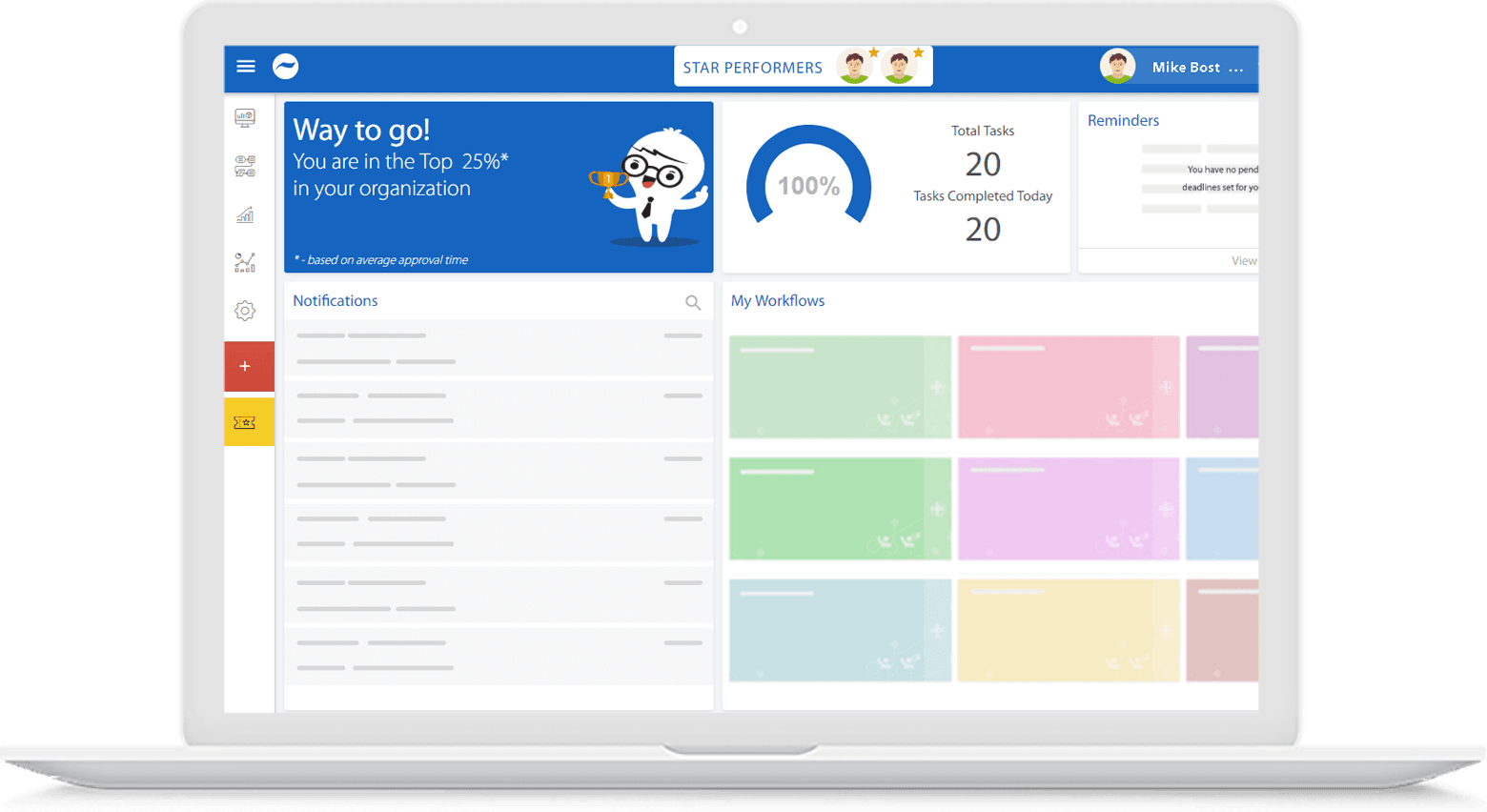 Do you want to Automate workflows?
Cflow helps automate business processes and reduce operational costs.