Business Automation Software
Getting everything you need out of the box is what any user would love and being an organization, you would obviously want to spend less time on customization and more on getting the job done.
A business automation software like Cflow is primarily designed with organizations in mind. While the idea is to provide a fully customizable, reliable platform to create and manage workflows, we have simplified it for you!
Cflow has a range of commonly used workflows which you can start using as soon as you sign up. Right from templates designed for leave approval, travel request, general task, invoice management and document approvals, a range of templates are provided for your convenience.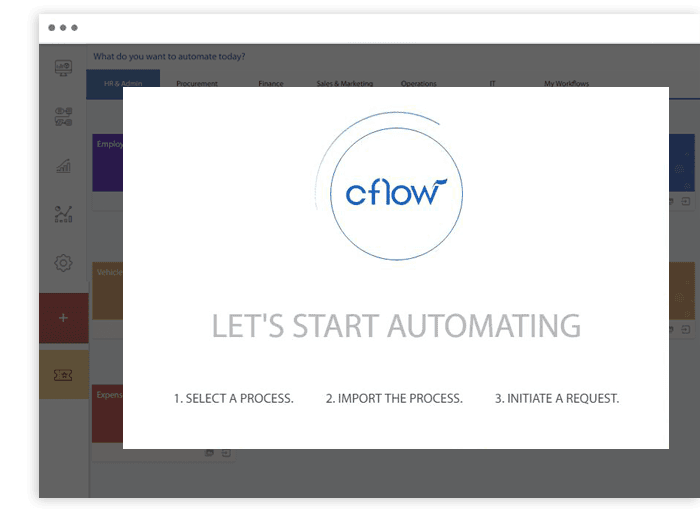 Making BPM Accessible to Everyone
When Cflow was established, the sole motto was to make BPM accessible to everyone and in order to do so, it should be stripped off the codes. That's what we exactly did and created the no-code BPM which anyone can use without any coding knowledge.
Your employees no longer have to spend hours preparing e-mails, waiting for a manager to approve a leave request or trying to find the HR to put forth a request. Everything is simplified, accessible and less time-consuming than ever when you use a business automation software as Cflow.
Did the printer cartridge go empty?
Is there an employee who wants to leave home on emergency and delegate the work?
Are reimbursements still pending and need to approve?
Just let them type in the info in the workflow and send it to the concerned department while they focus on their immediate tasks. The workflows are available on Desktop, iOS and Android making it easier than ever to be in touch with your work.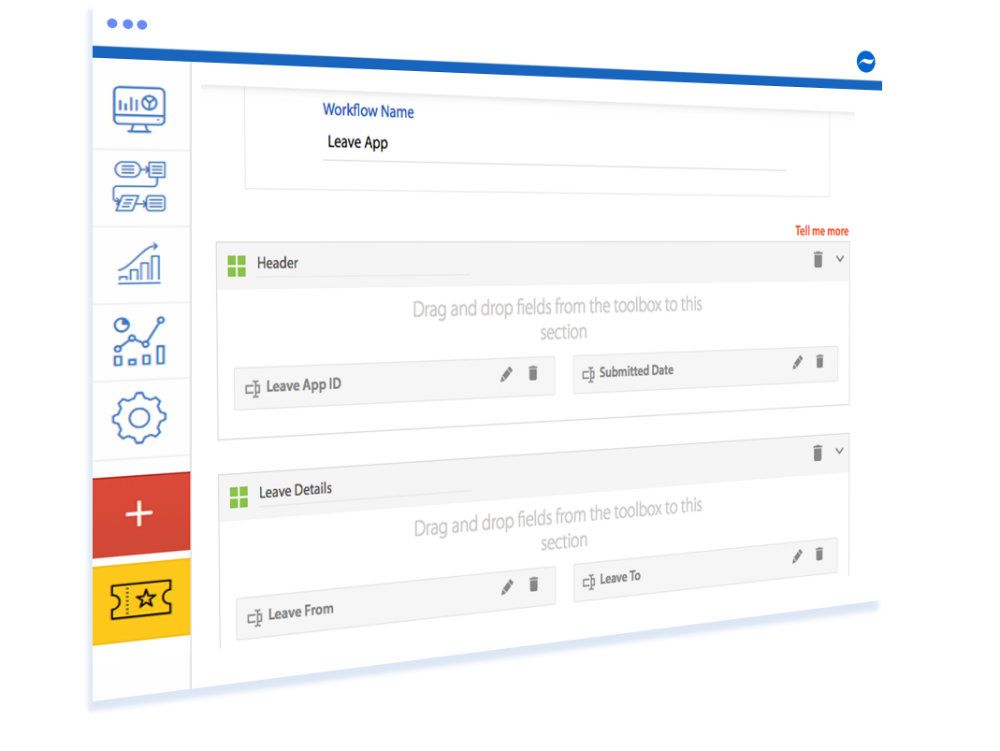 What Cflow Offers: Highlight Features
A single user free sign up with one workflow for free users which gets upgraded to unlimited workflows when you become a premium member.
Works on Desktop, iOS and Android
Create workflows in less than a minute with Visual UI Builder
A range of readymade templates to get you started
Cloud-powered workflows accessible everywhere
Integrates with Zapier and works with a range of third-party apps
Create a Business Process Your Organization Needs | The Power of Cflow's Customization
The most powerful business automation software of them all is the one which allows you to fully customize the program according to your individual requirements. Cflow has been designed with customers and power users in mind.
Using a BPM in an organization can be for various applications ranging from creating tasks, workflows to manage invoice, leave requests, travel reimbursements, managing customers, sending documents. All these workflows can easily be created using Cflow with the touch of a button and they can be fully customized without any coding knowledge. Being able to do it without coding knowledge is what separates our BPM from other products and anyone in your organization can create tasks, send them to other team members in minutes.
Improving Efficiency By Automating Repetitive Tasks
Did you know you can motivate your employees by helping them work on more challenging tasks?
Get rid of repetitive tasks which often affect your workforce's efficiency as they are meant to be handled by a machine. In an example scenario, you can choose to automate an invoice which will have the same sum every month and can be automatically processed without any human intervention.
Create easy notifications that pop up an alert every week, month or bi-monthly. It makes it easier to complete tasks on time and you no longer have to remember them. Task templates are useful in an office environment such as employee onboarding, termination, leave requests, travel approval, expenses reimbursement, IT operations and so on. Regular tasks can be done intuitively as automation saves time and lets you quickly send it for manager's approval before forwarding it to the finance team.
Get Your BPM on Mobile, Make it Social and Interactive
A business automation software doesn't necessarily have to be limited to a desktop, office environment. Business efficiency begins with your employee's well-being, their connectivity and being able to share their opinion. When the entire world is going social with websites like Facebook, Instagram and Twitter, why not go for social BPM that improves connectivity and communication?
With the social features available on the platform, your employees should be able to share ideas, feedback with other team members, share achievements and create announcements which will reach every employee on the said time. Being able to receive notifications on their smartphones allow them to stay focused on their job in hand, respond in time and never delay a work which ensures a streamlined workflow.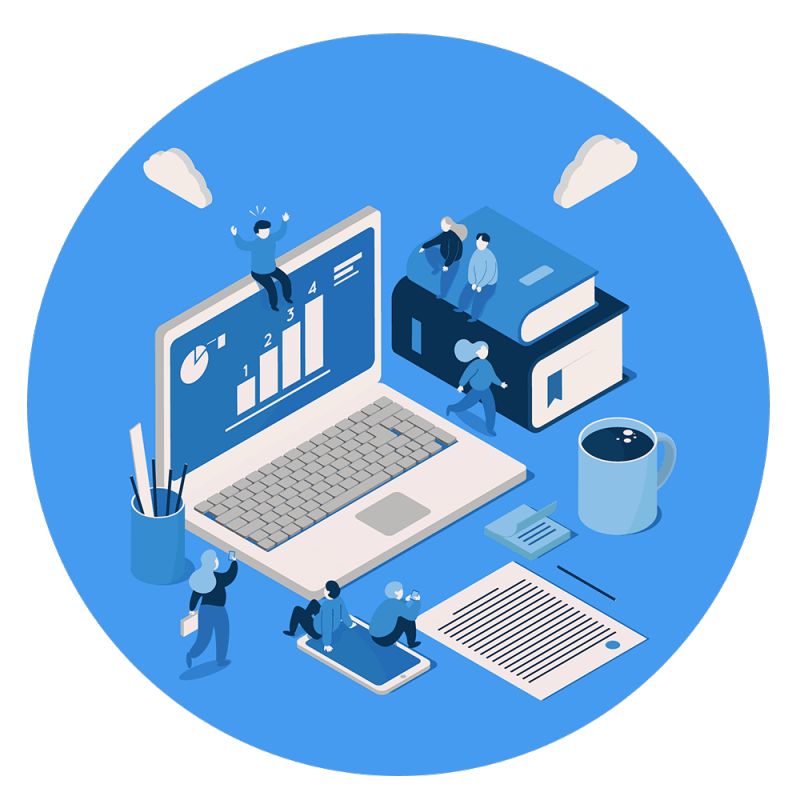 Before choosing your Business Automation Software, check
If your BPM supports visual workflow builder
Employees require no-code BPM to easily create workflows
An intuitive UI that is easy to understand
A bunch of pre-designed templates to save time and start using it out of the box
Affordable and flexible plans
Works on iOS and Android should be mobile friendly
Experience the Streamlined Workflow
Cflow is a versatile business process management software that works on desktop, iOS and Android. We are always looking forward to adopting change and Cflow might be available in smartwatches, the virtual reality when the time comes.
With end users at the primary target, Cflow is made for people with little or no-coding knowledge. The application was developed for SMBs, micro businesses and startups that require a quick, no hassle workflow management software to streamline their workflows. Automation is the key to establishing a large organization as the entire world is moving towards Big Data and our business automation software should help you utilize your workforce's true potential while automating repetitive tasks.
Get Cflow to experience the difference in your workflow management. We are happy to help you in understanding more about our product plans, queries and help you get started on an amazing journey of automation.
Get in touch with our customer support team.
Start your free trial here to know how intuitive the product is and adopt automation right now!
What are you waiting for?
Try Cflow to experience the simplicity and power of automation in business processes.
And it is FREE!