Waltz through Asset Inventory Management with Workflow Automation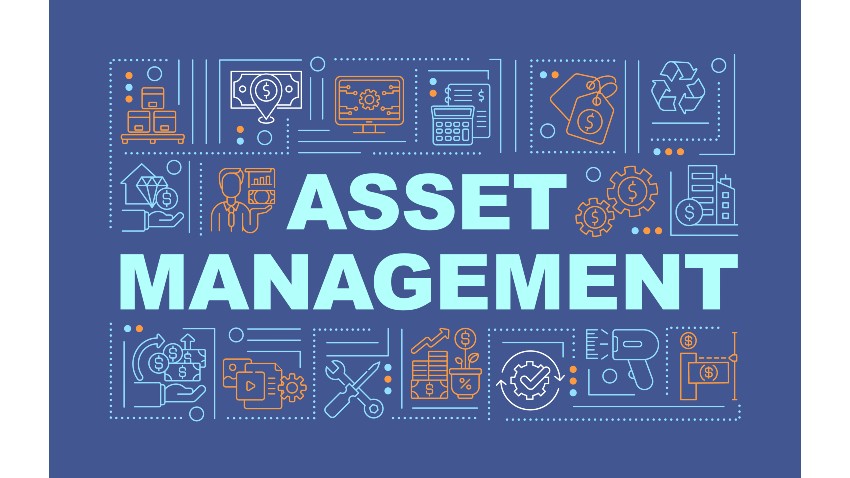 Acquiring assets is part of running a business. Business assets are susceptible to damage, theft, excess or deficit supply, or limited shelf life. Carrying too much inventory increases expenses and results in storage issues, on the other hand carrying too little inventory results in loss of sales and unhappy customers.
Successful asset management requires an asset inventory management system that helps businesses overcome common issues with asset tracking and acquiring. Inventory and asset management requires a dedicated workflow automation solution that tracks all types of assets of the business.
This blog explores the need for asset inventory management and ways to implement asset inventory systems. 
What is Asset Management?
Before we get into the details of the asset inventory system, it is important that we understand what an asset is in a business. Assets are resources that a company uses to carry out business operations to produce items or deliver a service.
Most commonly, the word asset is used to refer to physical assets like vehicles, machines, fixtures, furniture, computer equipment, and similar items. In a broader sense, an asset could also mean intellectual property and digital assets. 
Now, what is asset management? Asset management refers to the set of tools and practices that are used to track, maintain, and repair company assets. The entire asset cycle is covered by asset management – from procurement to disposal. Asset management aims at –
Tracking the company's assets

Maintaining assets in peak performing condition to reduce the chance of unexpected breakdowns and extend asset lifespan

Streamlining all maintenance work (both reactive and proactive) 
Efficient asset management always leads to improved asset performance, lower operating costs, fewer safety incidents, and improved business productivity. 
What is Inventory Management?
Coming to the second part of assets inventory management, what is inventory? Inventory refers to a broad category of materials and items that are required for building a product, and for finished goods that the company intends to sell.
Inventory of assets can be maintained for several types of assets, the main categories of asset inventory are – 
Raw materials and components (which will be part of the final product)

Work in progress inventory of semi-finished products and intermediate goods

Finished goods (which the company plans to sell)

Maintenance, repair, and operations (MRO) 
Inventory management involves tools and practices used to manage the inventory. Activities that are carried out in the inventory management process include – buying, storing, and tracking inventory.
Inventory management helps keep a tab on the inventory stock and production demand in an effort to make accurate inventory forecasts for upcoming months. Inefficient inventory management results in overstocking or understocking, loss of items, issues with vendors and suppliers, and varied productivity issues. Any one of these issues can affect the business's bottom line. 
Spare parts inventory management is an integral part of inventory management. This subsection of inventory management takes care of forecasting, purchasing, and tracking of MRO inventory. Items listed as MRO have a special section because they are the only type of inventory that does not end up being part of the final product. These items are used to maintain and repair company assets. 
While asset inventory management and asset tracking are frequently interchangeable, there are certain differences between them. Both these management methods focus on improving resources and asset usage. They also serve as a catalyst for minimizing costs by tracking assets effectively. The main difference arises in the way they track assets and the reason for tracking them. 
The table below clarifies the difference between asset and inventory management.
| Asset management | Inventory management |
| --- | --- |
| Tracks company assets throughout the lifecycle | Tracks inventory items throughout their lifecycle |
| Makes sure that assets are regularly inspected, maintained, and repaired | Makes sure that inventory is safely and properly stored |
| Tracks the performance and utilization of assets | Tracks the levels of inventory |
| Includes activities like asset procurement, asset upgrades, and asset disposal | Includes activities like making inventory forecasts and purchases |
| It is executed with the help of asset management software | It is executed with the help of inventory management software |
Asset and inventory management processes help businesses track all of their assets, both tangible and intangible assets. An inventory asset management provides teams the required control to analyze the assets, gather statistics, and auto-schedule repairs and maintenance. The entire asset cycle is effectively monitored.
Asset inventory management software also integrates with the accounting process, so teams can get a clear look at everything the business owns and how they are being utilized. An asset inventory system also gives the team a roadmap that helps them manage the business and assets in a cost-effective fashion. 
What is Asset Inventory Management in IT?
IT asset inventory management (ITAM) or asset inventory management is a way a business tracks all of its assets. In IT, asset inventory management refers to tools and processes that are required to keep an up-to-date record of all the hardware and software within the enterprise.
Every software license and device on and off the network, whether mobile or fixed, managed or unmanaged, as well as IoT, ICS, etc. with risk profiles for each asset. Armed with the information, IT teams can start making key decisions about the risk posture as well as ensure that all assets are covered by security considerations. A complete understanding of the environment enables you to make informed decisions about security and privacy tools. 
Inventory asset management forms the basis for the cybersecurity program at all organizations. Enterprise assets are constantly changing with devices being added and retired continuously, physical machines migrating to virtual, users coming and going, and stakeholders installing and updating software. Accurate and up-to-date asset inventory is needed to manage compliance and mitigate cyber risk. You need to bear in mind the following points while choosing the right IT asset inventory management software – 
An updated inventory of all the assets across the enterprise

Real-time visibility into the state of your overall security position at all times

Knowledge of which assets are critical to your business and which ones are less critical

Inventory management program that safeguards the organization from cyber risks

Systems and processes in place for continuous monitoring of assets across a broad range of attack vendors
Assets are continually moving targets that require a combination of asset discovery and inventory management. Both these processes need to be woven into a seamless process that provides full visibility and control over all the assets. This integrated platform lets you continuously monitor and discover all the devices and applications, along with the relationships between the entities. 
Asset inventory management is the basis for a strong, robust, and mature security model. A proactive and automated approach helps enterprises to maintain an accurate and updated asset inventory that is real-time, highly accessible, and continuous.
Once assets are updated in the inventory, the data can be accessed via real-time dashboards and searches. They can be tracked and analyzed across vectors to identify the ones that are most likely to be compromised.  
Assets inventory management provides a centralized repository of assets and relevant asset details. The main purpose of asset inventory is to have an up-to-date inventory of your company's assets. Asset inventory management focuses on the following points –
Creating a repository of the assets that the company wants to track

Tracking the physical location of the company's assets, especially the ones that are used at different locations

Monitoring the utilization of assets (like time in use vs idle time)

Tracking the performance of the asset

Tracking the asset throughout its lifecycle, so that the accounting department can properly depreciate fixed assets over time so that managers can plan for upgrades or disposal and purchasing of assets
Tracking of assets can be done with the help of scannable bar codes, RFID, Bluetooth Low Energy (BLE), and GPS. Each one of the assets is given a unique ID so we do not leave any room for interpretation and confusion when there are multiple assets of the same type.
It is a good idea to have a central repository of all the assets along with accompanying asset logs. Asset logs are particularly useful in tracking the movement of assets that use barcode labels. More advanced tracking methods like GPS tracking can help track it in real-time. Having important assets stolen or misplaced is a thing of the past with asset inventory management. 
How do you Manage your Assets and Inventory?
Effective tracking of assets and inventory requires a streamlined assets and inventory management system. Managing your assets and inventory goes beyond counting products, you need a robust asset inventory system.
How to manage asset inventory? Here are steps that guide you on how to manage IT inventory – 
1. Identify the goals of the asset and inventory project
Before counting inventory begins, you should define the goals of the project. Having explicit and clear goals helps everyone understand why the assets are being tracked and accounted for. It is a good idea to start with the end goal in mind so that you can capture the data and get it back in the needed format. 
2. Choose the asset and inventory system right for your project
Make detailed research on the asset inventory management software that suits your business requirements. The asset inventory management tool needs to be flexible, and configurable, and enable seamless transfer of data between systems. 
3. Choose where data will be stored in the system
Where the data resides in the organization depends on the software that you are using to manage assets and inventory. You need to consider who will be using the data, which systems need to be updated, and where these systems need to be located in the office. 
4. Document data collection process
When an asset inventory process is put in place, all the stakeholders know what is expected of them in the inventory process. It enables them to capture data in a consistent manner in the right format and use the right method to reduce any hiccups in the process. 
5. Train the team
Training the team on conducting a proper inventory collection process ensures that the data gathered will be useful. Ensure that the team is trained on how to use the tools, how to respond to emergencies that may come up, and how to implement the processes and methods that you put in place as preparation. 
Why is Asset Inventory Management Important?
Having a comprehensive asset and inventory management system helps the team leverage the data to get better prices on materials and available supplies. Centralized access to data helps plan and forecast future products and projected sales. Access to data also helps track every aspect of the inventory, like consumables available, when restocking is needed, and where they are stored in the warehouse. Armed with such detailed information, personnel can perform picking, packing, and shipping activities with ease. 
Why should your company use asset and inventory management systems? Here is why –
Faster return on your asset and inventory investments

Drive measurable improvements to operational efficiency with stakeholders

Manage risk more effectively and effectively

Lower costs by analyzing what assets are good and which are bad

Provide a higher level of compliance

Minimize the administrative burden of producing complex reports
Best Practices in Asset Inventory Management
Managing asset inventory expertly requires sound planning and the right asset inventory management software. Here are some of the best practices in asset and inventory management – 
1- Know the Inventory
In addition to knowing what you sell, you also need to know where your products are. Knowing where products are and the quantity of products available helps plan how an order would be refilled. Other pertinent inventory information helps determine if the products are obsolete. 
2- Check safety stock levels regularly
Every warehouse needs to maintain a safe stock level. The safety stock level is the amount of product you can drop before replenishment becomes critical. Keeping a watch on this level helps keep the inventory level up to date and also gives you preparation for setting up the reorder threshold. 
3- Determine the most productive inventory
While maintaining a stock of items that do not sell well, knowing what your best-selling product is also important. Knowing the best-selling inventory helps keep it above the safety level and ensures that you never run out of stock during critical sales times. 
4- Track any distressed inventory
Overstocked items in the warehouse result in the accumulation of distressed inventory. You need to track distressed inventory in addition to tracking fast-moving inventory. Knowing how long the distressed inventory has been lying in the warehouse will help you sell it before it becomes unviable to sell. It also helps determine the items available for donation if they have been in the warehouse too long. 
5- Integrate asset and inventory management with sales and operations
Combining your asset and inventory management system with sales and operations functions helps maintain uninterrupted business operations and improve inventory control. 
6- Test the relevance of changing trends
Investing in new trends and fads may seem very inviting for the operations team, but this path needs to be taken carefully. Adopting new trends and fads without deep research may result in overstocking of new products that may not sell well after a few months. The best way is to buy the trending product in moderation and test the waters before making bulk purchases. 
7- Perform root-cause analysis regularly
Root-cause analysis helps you determine why there is a build up of excess or obsolete stock. The first step is to analyze how the company can reduce the creation of excess and obsolete stock, and then focus on selling off the stock.
End-to-end workflow automation
Build fully-customizable, no code process workflows in a jiffy.
Benefits of using Asset Inventory Management Software
Implementing an asset inventory management system helps create a central repository of your assets. There are several benefits of an asset and inventory management system –
Better productivity
Knowing the location of every asset, its condition, and utilization can boost productivity significantly at various levels. Knowing the location of the asset makes it easy and faster to track its location. Knowledge of the product's condition helps reduce the time an employee spends on preparing for a certain process. Tracking asset utilization and performance helps plan for upgrades or the purchase of new assets in a way that matches their needs. 
Lower operational costs
Assets are an integral part of business operations. Stolen or misplaced assets result in unnecessary costs for replacements, which increases operational costs. Updated asset inventory combined with asset tracking prevents stolen or misplaced assets. A digital inventory management system eliminates the need for manual data entry, reduces admin burden, and minimizes the need for tedious asset inventory checks. 
Improved ability to estimate asset value
Regular use of assets tends to lower their value, which can be determined by account calculations. To determine the value of the asset, you need to know its original value, its usage, and the stage of the lifecycle it is at now. The asset and inventory system provides the data required for the calculation of asset value. 
Efficient scheduling of maintenance work
Scheduling repair and maintenance for assets that are broken is much simpler than scheduling routine maintenance work. Planning a downtime for assets cannot be done on a whim, maintenance supervisors need to know when assets are free so that operational activities are not affected. For complex assets and machinery on the plant floor, predictive maintenance technology can help plan activities in advance. 
Forecasting future purchases
Keeping track of asset inventory is important for optimizing the procurement processes and planning for new purchases. The asset and inventory tracking system helps keep a tab on asset inventory, and also compare asset performance and maintenance costs. 
Features of Asset Inventory Management Software
The asset inventory software that you choose must suit the requirements of your business. More specifically, the choice must be made on the number of assets, how you want to track and manage industrial assets, the type of assets, and whether planning for maintenance is part of the functions of the software. 
Here are some general characteristics that an inventory asset management software must have – 
It should be a cloud-based solution. The only thing that is required for operating the software is an internet connection and you are all set to access the database and access it in real-time.

It should be a mobile-enabled solution. With the usage of mobile devices being preferred by business users, mobile-friendly software is preferred by customers.

The tool must integrate with other business applications. The software must come with appropriate integration capabilities that enable seamless connectivity with ERP and other financial software.

The tool must provide asset tracking capabilities like barcodes, GPS, or RFID. 

The tool must provide appropriate asset management functionalities like maintenance history, ticketing system, and work order management

The solution should be configurable. This enables the team to decide on things you want to and do not want to track, and have the ability to create customizable fields, reports, and KPIs.

The software must be good value for money. While reviewing asset management solutions, you should take a closer look at the pricing plans to ensure that they are worth the investment. 
There are very few software in the market that tick off all of the feature checkboxes. Cflow is a robust, customizable workflow management software that provides a host of powerful automation features that can make asset and inventory management more effective.
Maintaining an inventory of assets is much simpler with a workflow tool like Cflow. The visual workflow builder makes it super easy to create workflows by simply moving visual elements. The intuitive and easy-to-use interface in Cflow makes it easy for non-technical users to manage assets and inventory with the click of a button. 
Key Takeaways
Efficient management of key business assets is a cost-saving measure. Asset inventory management software can help businesses keep track of their assets in real time. Workflow automation can automate tedious tasks in the asset inventory management process. Managing assets and inventory can be much simpler and more effective by automating the repetitive and low-value tasks within the workflow.
A cloud BPM solution like Cflow can help automate asset management workflows within minutes. Cflow is a no code automation solution that can be used to create workflows for several business functions like HR and Admin, Procurement, Finance and Accounting, and asset inventory management.
Let us take care of the asset inventory management requirements at your organization. Start creating workflows with Cflow, sign up for the free trial today. 
What would you like to do next?​
Automate your workflows with our Cflow experts.​
Get your workflows automated for FREE
---